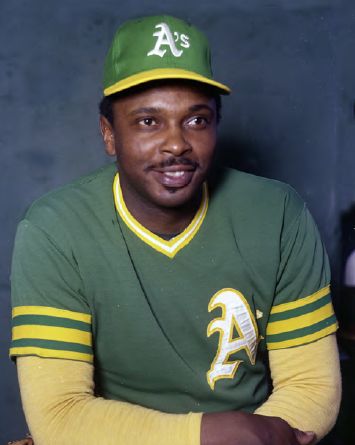 ---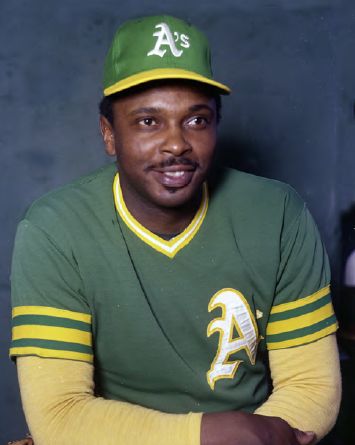 When Jim Holt played for the Minnesota Twins, sportswriter Bob Fowler wrote that he was the type of ballplayer every winning team needed, one who knew how to play the game and was ready whenever called upon.
"Every team has an underrated player, a man who isn't a most valuable player but a most valued player," wrote Fowler. "Minnesota has one and his name is James William Holt."1
Holt was born in Graham, North Carolina, on May 27, 1944, the youngest of six children of Theodore and Emma Holt. Life in Graham, a town of approximately 5,000, likely meant working in a flour or timber mill, which wasn't a life that Holt wanted. Theodore was a laborer.
Holt began learning baseball a bit later than most, not really playing until he entered Graham High School. He had tryouts with the Cleveland Indians and Pittsburgh Pirates after he graduated, but neither team was interested in a 5-foot-11, 135-pound stringbean. With life as a mill worker as his only other option, Holt enlisted in the US Army in 1963, intent on a military career.
Army life helped Holt bulk up to 165 pounds, and he honed his baseball skills while stationed in Germany. One day in 1965, a player from an opposing team offered to write the Kansas City Athletics on Holt's behalf. After he attended spring training with the team in Bradenton, Florida, in 1966, the A's signed him. "If the A's hadn't signed me, I never would have left the service," said Holt. "I was going to make it a career. I was a field communications specialist."2
Holt's professional career got off to a pretty good start with the Leesburg A's of the Class A Florida State League in 1966. While that team only included one man who played on the three Oakland championship teams of the 1970s, Gene Tenace, it nonetheless compiled an 87-44 record. Holt made his contribution, batting .286 with four home runs in 126 games. He also began learning how to play the outfield after starting out as a first baseman.
Holt continued his progression in 1967 with the Peninsula Grays of the Carolina League. In 129 games he batted .312 with eight home runs, 60 RBIs, and 12 stolen bases in 16 attempts. Those numbers didn't seem to impress the A's, but they caught the attention of the Minnesota Twins, who took Holt in the Rule 5 draft after the season.
Under the terms of the Rule 5 draft, the Twins had to keep Holt on the major-league roster or return him for half the price they paid for him. The Twins kept Holt. But being on the team doesn't guarantee playing time, especially for a rookie. The Twins had an off-year in 1968, going 79-83 after coming within one game of winning the American League pennant the year before. With an established outfield of Bob Allison in left field, Ted Uhlaender in center, and Tony Oliva in right, plus Harmon Killebrew at first base, Holt's playing opportunities were few. He appeared in only 70 games, with 40 starts, and batted only .208 with no home runs and 8 RBIs.
Rookie numbers like that aren't going to keep you in the majors long, especially when you have a firebrand manager like Billy Martin, who became the Twins' skipper for the 1969 season. Holt was sent to the Denver Bears of the American Association. He blew away the opposition, both offensively and defensively. At the plate, Holt batted .336, second in the league, and added 11 home runs and 87 RBIs. He was second among league outfielders in assists with 27, including six double plays from the outfield between May 27 and June 22. And he did this while committing only six errors in 123 games.
Holt was among five late-season call-ups as the Twins held off Oakland to win the very first American League West Division title. He got five hits in 14 at-bats for a .357 average. He hit his first major-league home run on September 30, a game-tying solo shot off the Chicago White Sox' Danny Murphy in the eighth in a game that the Twins won 4-3.
After the season, Holt continued developing his skills in winter ball, hitting .357 with Magallanes of the Venezuelan League.
As spring training for the 1970 season began under new manager Bill Rigney — the firebrand Martin had been fired after the previous season — Holt's 1969 statistics gave him reason to be optimistic about finally becoming a regular major leaguer. The fact that the team had traded left-handed-hitting outfielders Uhlaender and Graig Nettles also improved Holt's chances at winning the numbers game.3 
"If I do the job here they'll look at me," he said in evaluating his chances of making the team during spring training. "But I play exhibition games the same way I play regular-season games. If I go out and tighten up and press, I would hurt myself."4
Holt made the Opening Day roster and saw playing time in a platoon with right-handed-hitting Brant Alyea. Holt saw action in 142 games and hit .266 in 319 at-bats with three homers and 40 RBIs. The Twins repeated as American League West Division champions. They also repeated as losers to the Baltimore Orioles in three straight games in the American league Championship Series. Holt got his first taste of postseason action, appearing in all three games and going 0-for-5. 
Both the Twins and Holt declined the next season. After back-to-back division titles, the Twins fell to fifth place in 1971 with a 74-86 record. Holt's average fell slightly to .259 in 340 at-bats, with only one home run and 29 RBIs.
Holt returned to spring training in 1972 only to be demoted to the Twins' Triple-A affiliate, the Tacoma Twins of the Pacific Coast League. There was some speculation that the demotion was racially motivated, as he would have been the team's fifth black player, and therefore required to room with a white player.5
Holt, for his part, wasn't surprised. "I didn't play much (in spring training)," he said. "I expected to be sent down."6 
Despite the disappointment of returning to the minors, Holt made the best of the situation, hitting .333 with 8 home runs and 96 RBIs. Also, the world managed to survive Holt rooming with a white teammate, an Oklahoman named John Gelnar.
"I'm from the South but there isn't anything in the world I wouldn't do for him, and I think he'd do the same for me," said Gelnar.7
Tacoma management was also pleased with having Holt on the team, both on and off the field. "Off the field he has a big heart and a ready smile," said general manager Stan Naccarato. "If we need a player for a clinic or a speaker, he's always there — and he's usually an hour early. I wish we had a whole team of Jim Holts."8
Since Dolly the sheep hadn't been cloned yet, a whole team of Jim Holts wasn't possible, so Naccarato had to settle for the original. And as much as Tacoma appreciated Holt's contribution, it wasn't until September that the Twins thought Holt might help them. By that time Rigney was gone and Frank Quilici had the reins of a team heading toward a 77-77 record.9
Holt arrived at spring training in 1973 without any guarantees. He played very well in exhibition games and won a spot on the roster. That re-created the five-blacks-on-the-team conundrum, which was resolved when Larry Hisle, a black player, roomed with Danny Monzon, a Hispanic player from the Bronx. 
Holt became a starter for the Twins, batting ninth and playing left field as the American League embarked on its newfangled designated-hitter experiment. Since the pitcher no longer occupied the ninth spot in the order, Quilici put Holt in there for strategic reasons.
"I wanted someone in that position who had good speed," the manager explained. "In the past, pitchers have led off a lot and with Holt being followed by Hisle and (Rod) Carew, we have three fast men batting ahead of Killebrew, Oliva, and (Bobby) Darwin."10
Holt got off to a good start, hitting a home run off the A's Catfish Hunter in his first at-bat. The solid play continued throughout the 1973 season, as he played in 132 games and set career highs in all offensive categories, including batting average, home runs, RBIs, and runs scored (.297, 11, 58, 52). His batting average was second on the team to Carew's league-leading .350. As Holt continued showing good numbers, his position in the batting order kept getting higher. He was hitting in the fifth spot by the end of the season.
Holt also held up his end defensively. While he played primarily in left field, he also saw action in center and right, and appeared in 33 games at first base. He made only two errors all season.
Holt's contribution was especially impressive because he played with sore feet all season. In the big-help department, his teammates acknowledged his tender tootsies by giving him footpads as a gift at a team party. The injuries were serious enough, however, to require surgery after the season; doctors shaved a bone growth from Holt's left big toe and removed a callus and a calcium deposit from his little toe.
Maybe Holt should have played using the footpads in 1974 instead of resorting to surgery because his production dropped precipitously. In 79 games with the Twins, the power he showed in 1973 disappeared completely (zero home runs, 16 RBIs), and his average dropped to .254. Disappointed in his production, the Twins traded him to the Oakland A's for first baseman Pat Bourque on August 19, 1974.
With the power in the A's lineup, Holt wasn't going to get much playing time. He played in 30 games, almost exclusively as a pinch-hitter and defensive replacement, and hit only .143. He was hitless in 24 consecutive pinch-hit at-bats during the season for both the Twins and the A's. His finest hour, though, was yet to come. 
The A's faced the Los Angeles Dodgers in the World Series. They led two games to one with the score tied 2-2 in the sixth inning of Game Four. With Andy Messersmith pitching for Los Angeles, A's manager Alvin Dark batted Holt, who already had one pinch hit in the Series, for catcher Ray Fosse with the bases loaded and one out. Dark's face must have lit up when Holt singled to right, driving in two runs. Oakland won the game, 5-2, and claimed its third consecutive championship the next day. Holt finally had a World Series ring. 
In 1975 Holt appeared in 102 games for the A's with only 20 starts, 18 at first base and two as DH. He hit only .220 with two home runs and 11 runs batted in. He donned the tools of ignorance for two innings in a game because the A's lacked depth at catcher and wanted to try him out. He didn't play very well, but the team was considering coaching him in 1976 to improve his skills. That idea ended when the A's demoted Holt to Triple-A Tucson. He hit .337 there and was brought up late in the season, getting two hits in seven at-bats. Holt's major-league career was over when the 1976 season ended. He played one last season for three teams in the Mexican League in 1977.
After his baseball career was over, Holt returned to Graham, North Carolina, a 30-minute drive from Greensboro. For seven years he was a fireman and policeman at Elon College. As of 2013, he worked for a company that sells firefighting equipment. Single, he had a daughter named Sarah. 
Sources
Votano, Paul, Stand and Deliver:  A History of Pinch-hitting (Jefferson, North Carolina: McFarland and Co., 2003)
Des Moines Register, August 26, 1969, 22
sportsencyclopedia.com/al/kcityas/kca_s.html
mlb.com/mlb/minorleagues/rule_5.jsp?mc=faq
baseball-reference.com/teams/MIN/1968.shtml
baseballlibrary.com/ballplayers/player.php?name=Jim_Holt_1944
Jim Holt, personal interviews, December 11 and 13, 2013
Notes
1 Bob Fowler, "Whatever the Twins Need Hustling Holt Can Provide," The Sporting News May 29, 1971.
2 Ibid.
3 Although Nettles spent most of his career playing third base, in 1969 he started 44 games in left field and only 16 at the hot corner.
4 Mike Lamey, "Third Chance for Holt — Sink or Swim," The Sporting News, March 28, 1970.
5 The speculation appeared in an article in The Sporting News entitled "Nice-Guy Holt Thunderbolt with Twin Bat," on May 12, 1973.
6 Stan Farber, "Halting Holt — Season-Long Mystery for PCL's Pitchers," The Sporting News, September 16, 1972.
7 Ibid.
8 Ibid.
9 A players strike eliminated several games at the beginning of the 1972 season.  
10 Bob Fowler, "Nice-Guy Holt Thunderbolt with Twin Bat," The Sporting News, May 12, 1973.
Born
May 27, 1944 at Graham, NC (USA)
Died
March 29, 2019 at Burlington, NC (USA)
If you can help us improve this player's biography, contact us.
http://sabr.org/sites/default/files/JimHolt.JPG
600
800
admin
/wp-content/uploads/2020/02/sabr_logo.png
admin
2012-01-04 20:46:21
2022-04-04 13:52:21
Jim Holt