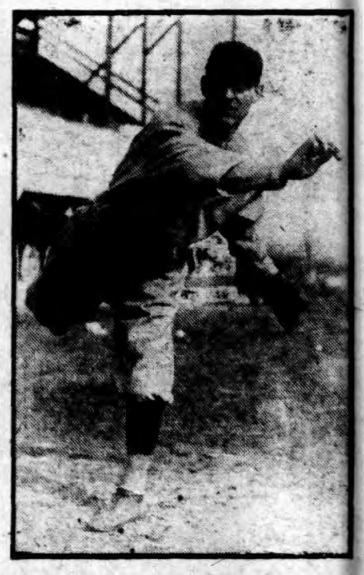 ---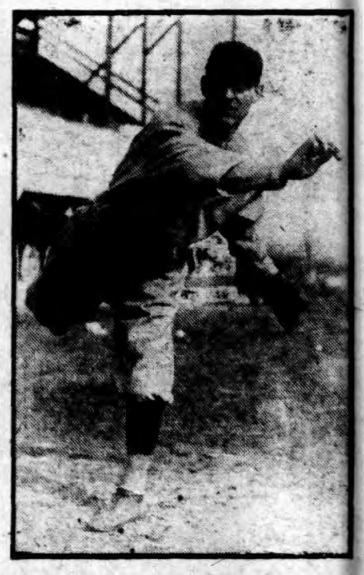 Star hurler of the Buffalo city leagues, Jim Neher pitched a single, three-pitch, three-out inning for the Cleveland Naps in September of 1912. A teammate of Hall of Famer Nap Lajoie and Shoeless Joe Jackson, Neher moved back to Buffalo when his playing days were done. He worked as an electrician and lived a seemingly quiet life until his passing in 1951 at age 62.
James Gilmore Neher was born in Rochester, New York on February 5, 1889. His parents were a timekeeper at a tin foundry, George J. Neher, and his wife, Emma (née Morath). The family, which included older brother George Jr., moved to Buffalo when Jim was 12.1 By age 16, he was working alongside his father and brother as a shipping clerk at an automobile shop. At age 21, Jim was working in Buffalo as a potter — that is, when he wasn't toeing the rubber in the city leagues for the likes of the Buffalo Pullmans, Simon Pure Brewery, and Otis Elevator Company.2
Standing 5'11" and weighing 185 pounds, Jimmy's first mention in the sporting papers came in early October 1910 while pitching for the Buffalo franchise of the Eastern League. The righty lost a 4-2 decision against John Emory and the Cuban Giants. The Westfield Republican lists his former club as the Depew (New York) Industrials. His battery mate was Wally Schang, later catcher with five different big league ball clubs.3 Working again with Schang for the Pullmans on May 7, 1911, Neher no-hit the Stars and Stripes club, striking out 16 without a ball leaving the infield.4
Neher's player record on file with the Giamatti Research Center at the Baseball Hall of Fame, as well as Sporting Life, lists him with the Guelph, Ontario, team in 1912. However, no records are currently available of his time in Canada.5 Rather, he was visible with an independent club in Celoron, New York in 1911-12. 6 On the summer solstice in 1911, Neher struck out 13 as the Simon Pures faced the Waseda University team of Tokyo, Japan on their tour of America.7 In another exhibition game on August 23, 1912, he played right field against the Bloomer Girls. Neher brought the loudest applause of the day when he gallantly allowed a Miss Rose to strike him out.8
In 1912 Neher went 21-4. Pitching for Celoron in Buffalo on August 18, Neher's performance caught the eye of Cleveland Vice President Ernest Barnard, who offered a contract before the end of the month.9 After turning down money from teams in Buffalo, he signed with Cleveland on August 31.10 The following day in Jamestown, New York, Neher no-hit Alco, 5-0, en route to the Chatauqua County championship.11
Cleveland had two of the finest batters in the American League in 1912 in Lajoie and Jackson, but basically ran a three-man pitching staff for much of the season. Eleven men made starts for the Naps that year, with eight different pitchers appearing in three games or fewer.
Neher reported to Cleveland on September 9, making his only big league appearance the following day in a lopsided loss to the Washington Senators. Cleveland's recently hired manager, Joe Birmingham, used four different pitchers. Five players made their big-league debuts: Tim Hendryx, Jack Kibble, Lou Nagelsen, Ernie Wolf, and Neher.12 Cleveland's starter, Fred Blanding, didn't make it through the first. He was replaced by Bill Steen, who was vanquished in the third, as the 8,000 in attendance at League Park saw Clark Griffith's Senators plate eight early runs. All Senators reached base safely; Chick Gandil went 3-for-5 with a triple and two runs scored.13 Meanwhile, the "Carolina Curver," Carl Cashion, cruised. He pitched shutout ball through seven frames.
Wolf worked through the eighth for Cleveland, before Jim Neher strode to the mound to mop up in the ninth. Cleveland then trailed by nine. When Neher's name was announced, Germany Schaefer immediately announced him as a "near-pitcher," but Neher, "a semi-pro from somewhere in Pennsylvania, pitched the last inning and yielded no hits or runs." In fact, he retired George McBride, John Henry, and Cashion on consecutive pitches, the only three balls Neher would toss over a big league plate.14 Twenty-one games remained to finish out the season, including three doubleheaders, but Neher never got back into the Naps lineup.15
Farmed to the Bay City Beavers (Southern Michigan League) in 1913, Neher was suspended for failing to report due to a broken arm sustained in February.16 Sporting Life relayed in mid-summer that "manager [Fred] Payne, the new Syracuse leader, has signed outfielder Neher, a promising youngster from Buffalo."17 Yet no record is available of him playing for the former catcher.
Signed with the Buffalo Blues of the Federal League for 1914, Neher broke a small bone in his left leg on the last day of spring training. After poor weather canceled a scrimmage with Washington and Lee University, Neher was playing in a basketball game when a scrum for a loose ball landed him in the wooden bleachers at side court. He sank to the floor and couldn't get back to his feet. Neher was taken to a local hospital that was once a home of Stonewall Jackson.18 There his leg was set in plaster before he boarded a train back to Buffalo. Neher was back in action by May 25, working with battery mate Chubby Snyder for the Simon Pure Brewery in the Buffalo city league.19 In late June Neher worked 18 innings in which he gave up just 3 hits while striking out 27.
A glimpse of Neher came in the semi-pro ranks in 1915. Portland (New York) was "baffled by Neher's twisters" in the final game of the season. "Neher's sterling work," before the 1,000 fans at Welch Field in Westfield, New York, "shone like a searchlight on a foggy night." In the first inning, "the Westfield phenom" struck out the first three batters on nine pitches, as "it took two men to talk about Neher's speed, one to say here it comes, the other, there it goes." Neher surrendered a lone hit while striking out 14; his outfielders made just two putouts. Westfield walked off in the ninth, 1-0.20
As for Neher, he may have walked off the mound for the final time. At age 26, it is unclear how much later into life he pitched in the semi-pro circuits of upstate New York. His name drops out of the available newspaper records.
What we do know is that Neher married Ida Meta Klein on October 16, 1912. Their union produced no children. Neher was employed by the Statler Hotel of Buffalo for 38 years, starting soon after he was married. He began as an elevator repairman, later working as a security guard (curiously listed as the hotel detective one census year), and finally as the hotel's head electrical engineer. He held that position until his death from cardiovascular disease on November 11, 1951 at age 62.21 He was survived by his 91 year-old father and his widow. Neher is buried at Forest Lawn Cemetery in Buffalo alongside his wife, who passed in 1964.22 In a letter on file in Cooperstown, Ida wrote, "While my beloved husband is gone, he shall never be forgotten."
Acknowledgements
This biography was reviewed by Rory Costello and fact-checked by Kevin Larkin.
Sources
In preparing this biography, the author relied primarily upon online newspaper archives including The Sporting News offered at The Paper of Record, The Sporting Life made available through SABR membership, as well as the Library of Congress hosted Chronicling America newspapers, including: Buffalo Morning Express, Westfield Republican, Bridgeport Evening Farmer, Times Dispatch, Evening Star, and Grand Fork Herald. Additional information was obtained from the player's file at the Hall of Fame Museum and Library in Cooperstown. Census data was acquired from familysearch.org.
Notes
Born
February 5, 1889 at Rochester, NY (USA)
Died
November 11, 1951 at Buffalo, NY (USA)
If you can help us improve this player's biography, contact us.
https://sabr.org/sites/default/files/Neher-Jim-1914.png
600
800
admin
/wp-content/uploads/2020/02/sabr_logo.png
admin
2017-08-25 01:42:14
2020-04-09 14:40:32
Jim Neher