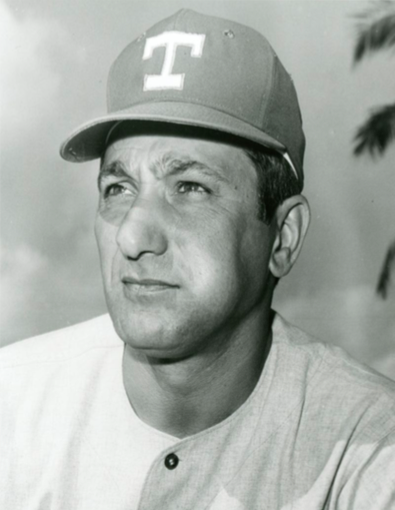 ---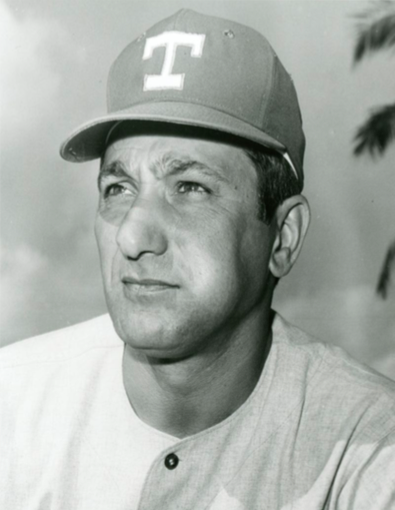 The New Bedford, Massachusetts, area is home to one of the largest Portuguese-American communities in the United States. Known as the Whaling City due to its pre-eminence as a whaling port during the nineteenth century, New Bedford attracted many immigrants from Portugal and its dependent territories to work in the whaling industry and later to the textile mills. In the early 1900s cotton weaving became a very vibrant industry in New Bedford and nearby Fall River as whaling declined. These American cotton mills grew so large as to become an economic threat on the world market to the long-established British cotton mills of Manchester and others in Lancashire county, England.
In 1916 Jose Camacho, born of Portuguese parents in British Guiana (now an independent nation, Guyana, in South America), came to settle in New Bedford to find work in its cotton mills. In New Bedford he married Augusta Piedade, whose ancestry stemmed from Madeira, a Portuguese possession off the African coast. On May 29, 1928, their son Joseph Gomes Camacho was born. As Joseph grew up in New Bedford, it was not whales or cotton that attracted his focus and energy but baseball.
As a professional baseball player, Camacho never advanced beyond Double-A, achieving far more success as an educator. Yet, from a business association with one of baseball greatest hitters, Ted Williams, he later tasted life in the Big Leagues as a bench coach. From that relationship grew a lifelong friendship between the Hall of Famer and the Camacho family.
As a 15-year-old sophomore at New Bedford High School, Joe attended a local tryout camp of the Philadelphia Athletics in 1944. Believing he made a good impression he had reason to believe a baseball career awaited. His father insisted he delay his dream until after graduating from high school, so Joe completed his high-school baseball career. In his last two games he pitched a 13-inning 4-3 victory, and then a no-hitter. After graduating from high school, Camacho worked in the local mills and played baseball in 1946 and 1947 in the Twilight League, a semipro circuit of teams sponsored by area mills. Major-league scouts often frequented these games. In 1948 Camacho, then 20 years old, signed a contract with the St. Louis Browns and was assigned to the Belleville Stags of the Class-D Illinois State League, where one of his teammates was 17-year-old pitcher Bob Turley, who in later years contributed to several New York Yankees pennants. Camacho put together a decent year while playing second base and shortstop, hitting .259 with two home runs in 118 games. Promoted to Globe-Miami of the Class C Arizona-Texas League, he became a teammate of another pitcher who became a Yankee legend, 19-year-old Don Larsen. After playing in 38 games, Camacho suffered a broken ankle in a collision at home plate, and the Browns released him. After recovering he signed with Ogdensburg (New York) of the Class-C Border League and hit .304 with three home runs in 43 games. He returned to Ogdensburg in 1950 and enjoyed his best professional season, hitting .311 in 117 games with 22 doubles, 3 triples, and 10 home runs. After the season he married his high-school sweetheart, Patricia Margaret Carey.
Camacho's baseball career was interrupted when he was drafted into the US Army during the Korean War. Camacho was able to play baseball while stationed in Germany and earned the MVP award in a service tournament called the G.I. World Series.
Resuming his professional career in 1953, Camacho signed with the Cleveland Indians, who sent him to the Fargo-Moorhead Twins of the Class-C Northern League. At the age of 25, Camacho was one of the elder statesmen on a young, dominating (86-39) team that included 18-year-old Roger Maras. Camacho batted .296 with 35 doubles, 7 triples, and 11 home runs. During the season, he and Maras became close friends. This friendship continued as they were teammates while moving up the Indians farm system and rooming together at local YMCAs. Maras, who later changed the spelling of his last name to "Maris," gained fame in 1961 as the first player to hit 61 homers in a season.
Camacho reached Double-A Mobile (Southern Association) in 1957, batting .238 in 50 games. At the age of 29, it was obvious to him that he was never to get that shot at the big leagues. Typecast as a career minor leaguer at 29 years old, missing his family, which now included a young son, Michael (born in 1954)1, he concluded that it was time to move on to another career, and retired as a player.
After getting out of the Army in 1953, Camacho had enrolled at Bridgewater (Massachusetts) State College under the GI Bill. Continuing his studies, he earned a bachelor's degree in 1959 and a master's degree in education in 1961. He became an elementary-school teacher and eventually the principal of his boyhood elementary school, the Sarah D. Ottiwell School in New Bedford. A second son, James, born in 1958, helped further transform his life from that of the vagabond, grinding through a long baseball season, into a contented and happy full-time husband, father, and teacher. However, baseball was still to find a place in his life.
In 1963 Camacho was hired as the baseball director at the Ted Williams Baseball Camp in nearby Lakeville, Massachusetts. The job at the baseball camp led him, if only for a short time, back into professional baseball. Camacho later recalled, "The camp would run in the summer only. School would end about the middle of June and the camp would start, lasting about 8 to 10 weeks. The kids were from 8 to 18 and came to the camp from all over the country. We were able to bring our families and children. Ted was naturally very involved and, and as always, full of enthusiasm. We became friends and up until his death we would talk quite a bit, at least once a week."2 Joe considered Ted a friend and was unaware this friendship would bring him back into professional baseball and even into the major leagues, not as a player as he once dreamed but as a coach.
According to Gordon Edes, then a Boston Globe sportswriter, "When Ted Williams was named manager of the Washington Senators before the 1969 season, one of the first calls he made was to former teammate Johnny Pesky. 'I was doing radio and TV for the Red Sox,' Pesky said. 'A week earlier, I would have been with Ted. My wife Ruthie and her mother were in the kitchen when he called. He said, 'I need you. Can you come down?' I wanted to do it and break my contract but the general manager said it was too late. They had me reading the football scores in the winter to work on my voice, and they had done all this PR stuff for me."3
When Pesky turned Ted Williams down, Williams asked Camacho, still an elementary-school principal, to become his bench coach. The minor-league player who never made it to the majors resigned his position at the school and joined the Senators' coaching staff. Of this turn of events, Camacho commented, "All minor leaguers feel they should have been big leaguers, but I didn't make it into the big leagues. I made it as a coach under Ted. He must have felt that I knew what I was doing."4
The Camacho family plan for the summer of 1969 was for parents and sons to spend eight weeks in Lisbon as part of a Portuguese cultural exchange program. However, the chance to return to professional baseball in the major leagues, to work more closely with his friend Ted Williams, and the promise of becoming the farm director of the Washington Senators when Williams moved up to be team president after five years of coaching proved to be too much to turn down. Camacho became one of the first coaches to be called a bench coach. To claims that he was the first, some baseball historians cite Pete Reiser serving as Walt Alston's "bench-riding coach" in 1962 and Christy Mathewson serving John McGraw of the New York Giants in the 1919-21 seasons as his "assistant manager."5 Without dispute, however, is that Camacho served Ted Williams in the same manner as all of the current bench coaches, while Reiser and Matheson held positions that only resembled the present concept of that coaching position. Before 1969 no team had such a position on its coaching staff. Now they all do.
Camacho brought a special desire and understanding to the coaching ranks that was unique to him. His minor-league experience, his association with the Ted Williams Baseball Camp, and his work as an educator combined to make him a valuable resource as well as a positive example for young players in the Senators farm system. One of them was Bill Madlock, a four-time batting champion in the National League. When he was honored in January of 1980 at a Hot Stove League dinner in Boston, Madlock made a point to bring Camacho along just to say thanks for how much Joe had meant to his career.
In 1969, Camacho's first year with the Senators, the team got off to a promising start, finishing fourth in the AL East with a record of 86-76. But it was the only winning season in the expansion Senators' history. The next season, 1970, was a step backward as the Senators fell to last place in the AL East with a 70-92 record. Camacho became convinced that the owner, Bob Short, wanted out of Washington. "For some reason Short wanted to get out of there and that Denny McLain trade was one of the worst things that happened to the club," Camacho said. "Certainly Ted didn't want that trade. We gave up Joe Coleman, Aurelio Rodriguez, Eddie Brinkman, and they ended up in Detroit winning the pennant (1972) with Billy Martin."6 In 1971 the Senators won only 63 games and lost 96. They were spared the indignity of a last-place finish by the Cleveland Indians (60-102). Camacho, believing that some of the players on the club had "mailed it in" and undermined all that Ted Williams brought to the club, later said, "Probably the ringleader of what I called the 'underminers club' was Denny McLain. Consider the source. He was a hell of a pitcher at one time but he's been in trouble all his life. He's done everything. I haven't heard anybody speak poorly of Ted, as manager."7
Camacho's suspicions were not paranoia when you consider the deteriorating financial position of Bob Short, principal owner of the franchise, in 1970. Clearly the mood from the top down appeared to be "do anything that will get us out of this situation!" Affirming this, Eric Nadel, in his authorized history of the Texas Rangers, noted, "By the end of the 1970 season, Short was struggling financially and was under pressure to relocate from other team owners, who earned little money from their share of the meager gate receipts when their team played at RFK Stadium. Well aware of Short's predicament was the mayor of Arlington, Texas, Tom Vandergriff."8
So it came to pass, Joe Camacho followed his friend and manager, Ted Williams to Texas in 1972. But it was only to watch the team continue its slide in 1972. With a record of 54-100,9 they occupied sixth and last place in the newly structured AL West, 38½ games out of first.10 In four years the team had seen its win total shrink from 86 to 70 to 63 to 54. Camacho to the end was loyal to Williams. "It's easy for sports people to say great players don't make great managers – well, there are extenuating circumstances in everything, you know," Camacho said. "If you have good ballplayers – Casey Stengel, he was with the old Boston Braves and the New York Mets. When he was with the Yankees, they won everything."11
After the 1972 season, Ted Williams resigned. Camacho, weighed heavily by the three consecutive years of losing seasons, each worse than the last, was very happy to return to his family and the familiar surroundings of New Bedford. Ted returned to his beloved fishing. Joe Camacho, finding a job as principal of the Elwyn G. Campbell Elementary School available for the 1973 school year, returned to education in New Bedford. He held the position until he retired in 1986.
In an interview in 1997, Camacho summarized his experience with the Senators/Rangers. "The owners wanted to get out of there, and we had a good year the first year or so, but then (Short) made a few bad trades and moved to Texas, and that was the end of everything. I'm retired now. I've been a widower12 since 13 years, I have a boy at home so I cook and take care of him. My mother-in-law, she's 85 years old and she is in a nursing home so we visit her daily."13
As of early 2016, Joe, experiencing some ill health in his later years, resided in a nursing home in Fairhaven, Massachusetts, just across the Acushnet River from New Bedford. His oldest son, Michael, a widower since 2001, has four grown stepchildren and resided in Myrtle Beach, South Carolina. James, his youngest son, worked as a supervisor for the Massachusetts Office of the State Auditor, residing near Joe in Fairhaven at the family residence, looking after the affairs and well-being of his father.
This biography was published in "1972 Texas Rangers: The Team that Couldn't Hit" (SABR, 2019), edited by Steve West and Bill Nowlin.
Sources:
In addition to the sources cited in the Notes, the author consulted the following:
The Baseball Encyclopedia, ninth edition (New York: Macmillan, 1993).
Baseball-Reference.com.
Thomas, Buddy. "Looking Back: Joe Camacho's Big Finale," New Bedford Standard-Times, August 31, 2004.
Thomas, Buddy. "A Closer Look at the Legend of Joe Camacho," New Bedford Standard-Times, November 13, 2014.
The author is also grateful for a telephone interview with Joe's son, James Camacho, on January 4, 2016, and email correspondence from January 4-12, 2016.
Notes
1 Michael was a very good high school baseball player as well as a star in basketball and football. In 2008 he was inducted into the Fairhaven High School Hall of Fame. In 2003, Michael became a pro-golfer and now is working as a club repair expert for Golfsmith.
2 Interview with Joe Camacho by Bill Nowlin, May 21, 1997.
3 Gordon Edes, "Bench Coaches: More than Just a Job," Baseball Digest, July 1, 2008.
4 James Camacho interview.
5 Stuart Miller, "Next to the Manager, but a Bit Ahead," New York Times, August 18, 2012.
6 James Camacho interview.
7 James Camacho interview.
8 Eric Nadel, Texas Rangers: The Authorized History (Dallas: Taylor Publishing Company, 1997), 51.
9 A players strike at the start of the season canceled the first eight games of the 162-game schedule.
10 The American League was restructured to accommodate the geography of the club's move to Texas from Washington. The Milwaukee Brewers were moved to the AL East and the Rangers placed in the AL West.
11 Interview with Joe Camacho by Bill Nowlin, May 21, 1997.
12 Joe's wife, Patricia, died at age 54 from breast and lymphatic cancer.
13 Interview with Joe Camacho by Bill Nowlin, May 21, 1997.
If you can help us improve this player's biography, contact us.
https://sabr.org/sites/default/files/CamachoJoe.jpg
600
800
admin
/wp-content/uploads/2020/02/sabr_logo.png
admin
2012-01-04 19:49:52
2012-01-04 19:49:52
Joe Camacho