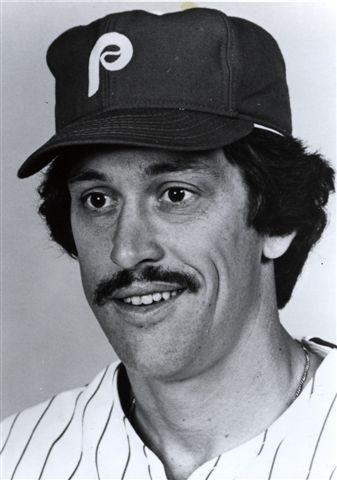 ---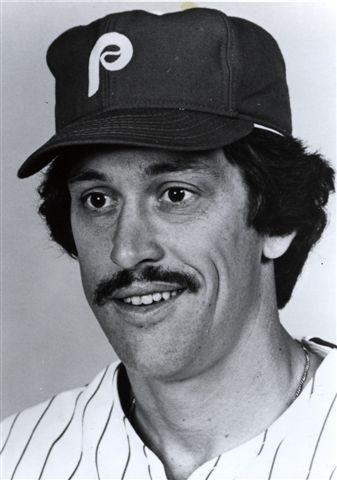 Hitting mammoth home runs and striking out ten hitters a game look great in highlights or on the back of a baseball card, but those who excel at these feats are few and far between. The soul of the game is the baseball lifer. Lifers count their number of spring trainings in decades, not just years. Lifers have played and coached in a dozen major-league parks that have long since been demolished. Lifers are men you would not recognize if they weren't wearing turf shoes or carrying around a fungo bat. Lifers are men like John Vukovich.
John Christopher Vukovich was born on July 31, 1947, in Sacramento, California, to John and Lena Vukovich, and grew up in Sutter Creek, about 45 miles from Sacramento. His father worked hard – very hard – to provide for his family. He ran a small beer distributorship, taught high school and coached three sports, often working 16 hours a day. Despite limited sight in one eye, he possessed enough baseball talent to have had the opportunity to play professional baseball, but his father (John's grandfather) had emigrated to America and taught his son that you work for a living, not play a game.1
John inherited his father's work ethic and carried it with him even from a young age. In addition to starring as an infielder for the baseball team at Amador County High School in Sutter Creek, Vukovich began driving a truck for his father's distributorship at the age of 16. After graduating from high school in 1965 he enrolled at American River College, a junior college in nearby Sacramento for which Dusty Baker and Dallas Braden also played. Vukovich was a first-round selection of the Philadelphia Phillies in the January 1966 phase of the amateur draft. He signed with the Phillies in May and used his $10,000 signing bonus to buy his father a new truck and himself a new Dodge Coronet 500, for which he paid $3,400 in cash.2 Thus began a relationship with the Phillies organization that endured for most of his life. (Larry Bowa of Sacramento, a year and a half older than Vukovich, had been drafted by the Phillies the year before – both were scouted by Eddie Bockman. During their offseasons as minor leaguers Vukovich and Bowa would find empty fields in Sacramento and pitch to each other for hours.)
The 6-foot-1, 187-pound Vukovich broke in with the Huron (South Dakota) Phillies of the Class A Northern League. He moved up through the Philadelphia system, playing excellent defense at third base and showing flashes of hitting ability, climaxed by a .275 season at Eugene (Oregon) of the Pacific Coast League in 1970 with 22 home runs.
The also-ran Phillies brought Vukovich up in September 1970 and he made his major-league debut on September 11 at Jarry Park in Montreal. He started at third base that evening and at shortstop in the following two games against the Expos, his only appearances with the Phiilies that season. He got his first major-league hit, a single, off Expos starter Mike Wegener in the final game of the series.
Vukovich split his time between Eugene and Philadelphia in 1971. He began the season at Eugene and hit .308 in 58 games before being called up in mid-June after veteran infielder Tony Taylor was traded to Detroit. With the Phillies, Vukovich hit .166 in 74 games, including 62 starts at third base. One highlight of the season came on June 23, when he grabbed a soft liner hit by Pete Rose for the final out of Rick Wise's no-hitter against the Reds, a game in which Wise also hit two home runs. That season Vukovich began dating Bonnie Loughran, an usher at Philadelphia's Veterans Stadium. They were married after the 1972 season, which Vukovich spent at Eugene.
While the couple were on their honeymoon Vukovich was traded on October 31 to the Milwaukee Brewers with infielder Don Money and pitcher Bill Champion for pitchers Jim Lonborg, Ken Brett, Ken Sanders, and Earl Stephenson. "I didn't like it at first," Vukovich said of the trade. "I had followed Don throughout the Phillie organization, and I didn't want to do it again someplace else. But the Brewer front office told me they had plans of using me as a utilityman. I felt better."3
Vukovich spent all of 1973 with the Brewers and got into 55 games, at first base, third base, and shortstop. He made his Brewers debut by starting at third base in an April series against Baltimore and impressed Orioles manager Earl Weaver, who said, "I can't believe some of the plays Vukovich made," and compared him favorably with Baltimore's future Hall of Famer Brooks Robinson.4 But his struggles at bat prevented him from winning a permanent home in the lineup. His .188 batting average in 1974 was his highest yet in the major leagues.
In the fall of 1974 John and Bonnie had their first child, a daughter named Nicole. On October 22 Vukovich was traded to the Cincinnati Reds for pitcher Pat Osburn. The Reds had no established third baseman, and Vukovich was given a chance to compete for the starting role. "This will be the first time I've gone to camp with a chance to make a team," he said. "Sparky (Anderson, the Reds manager) has made me no promises, but he has told me the third base job is wide open."5
Vukovich won the job, though Anderson was concerned about the level of offensive production that the squad would get from him and constantly griped about Vukovich.6 During spring training, Anderson quipped that the bats Vukovich used must be made of balsa wood, and pleaded with his hitting coach Ted Kluszewski to try to do something about it. In their season opener the Reds defeated the Los Angeles Dodgers, 2-1, in eleven innings. Vukovich robbed the Dodgers' Joe Ferguson and Davey Lopes of hits, and he hit a double. The performance was as much as anyone with the Reds could have wanted from third base, but it did not last. In a game against the Dodgers in Los Angeles on April 16, Anderson's distaste for Vukovich and his frustration with the team's slow start on offense boiled over. Anderson sent up Dan Driessen (who was hitting .000) to pinch hit for Vukovich (who was hitting .294) with the bases loaded and one out – in the second inning. Vukovich, feeling he had been showed up by his manager, smashed every light bulb between the Reds dugout and the clubhouse. Anderson dressed him down for his reaction the next day.7 In later years Vukovich's resentment had softened; years later, after Vukovich had died, Phillies Director of Baseball Communications Greg Casterioto said that Vukovich had loved to tell the story.8 But the incident ended his tenure as the Reds' starting third baseman. He started only five more games, and played most often as a late-inning defensive replacement. He was sent down to Triple-A Indianapolis in late May to make room on the roster for reliever Rawly Eastwick, and was traded back to Philadelphia for minor league outfielder Dave Schneck in August.
Back in the Philadelphia organization, Vukovich spent most of his time in the minors, appearing in only 16 major-league games between 1976 and 1979, and he often considered quitting. Before the 1977 season Vukovich was offered a good job with a liquor company, but turned it down because he loved baseball and needed only 100 more days of major-league time to qualify for the players' pension plan.9 He was invited to spring training with the Phillies in 1979 because of his loyalty to the organization, but spent most of the season at Triple-A Oklahoma City, where he finally found his batting stroke, hitting .291 with 12 home runs and 66 RBIs. He was called up to the Phillies in September and never returned to the minor leagues.
Late in the 1979 season, with the Phillies under-achieving after three consecutive playoff appearances, manager Danny Ozark was fired and replaced by the team's fiery minor-league director, Dallas Green. During spring training in 1980, Green unloaded some veterans he thought were too complacent, but kept Vukovich, who had appeared in only ten major league games the previous season. Green, a self-described yeller and cusser, found a kindred spirit in Vukovich, a man for whom playing the game the right way was of utmost importance. "Vuke was a spearhead to that team," recalled Green. "He didn't play much, but he wasn't afraid to get up and scream and yell. He would tell the Bull (Greg Luzinski), Schmitty (Mike Schmidt), Bowa or any of the other guys when they needed to get off their butts."10 "I have a very understanding wife," Vukovich said when asked why he continued to play even if only as a backup. "If not for her support and my love for baseball, I probably would have given it up several years ago. But I love it and she supports me."11 In the spring of 1980 John and Bonnie's second child, a son named Vince, was born.
A hard-nosed competitor unafraid to take on the Phillies stars, Vukovich also contributed on the field in 1980. With only two catchers on the roster, Vukovich volunteered to be the Phillies' emergency catcher, often catching in the bullpen before games to improve. He filled in admirably at third base in the middle of the season when Schmidt was sidelined with a hamstring injury. But overall he played in only 49 games, mostly as a defensive replacement. Vukovich was on the active roster but did not get into any games as the Phillies defeated the Houston Astros in the NLCS and the Kansas City Royals in the World Series. He remained with the Phillies through the strike-shortened 1981 season, his last as an active player.
After the 1981 season Green left the Phillies to be the general manager of the Chicago Cubs. Green imported a number of people from the Phillies at all levels of the Cubs' baseball operation, including Vukovich, who joined new manager Lee Elia's staff as a coach. He was with the Cubs from 1982 through 1987, and managed the Cubs for one day during a mid-June doubleheader in 1986 between the tenures of Jim Frey and Gene Michael. Michael was fired in early September and Green tapped Vukovich to succeed him for the 1988 season. Before the appointment could be officially announced, Green met with executives from the Tribune Company, which owned the Cubs. A disagreement erupted and Green resigned. Vukovich refused to stay on as Cubs manager after Green's departure, and instead of preparing for his introductory press conference with the Chicago media, he flew home to Philadelphia.12 Vukovich ended up as a coach with the Phillies under his old boss Lee Elia.
Vukovich remained with the Phillies for the rest of his life. He managed the team in its last nine games of the 1988 season after Elia was fired, and then was a coach through the 2004 season on the staffs of Nick Leyva, Jim Fregosi, Terry Francona, and his longtime friend Larry Bowa.
Vukovich filled every role imaginable on the Phillies staff, serving as a bench coach as well as coaching at first base and third base. He worked with the infielders, went over scouting reports with pitchers, and ran every aspect of spring training.
While he harbored a desire to manage, Vukovich was unflinchingly loyal to the managers he worked under and always tried to make them look good. Just as in his playing days, he had no fear of telling players the truth in a straightforward manner, with big contracts and big egos not impressing him much.
Vukovich was a man's man, tough with a rawhide exterior. But those who broke through the shell spoke glowingly of a caring man with a huge heart. When John Kruk returned to the Phillies for their home opener in 1994 after cancer treatments, he was welcomed with a rousing ovation – and a glimpse of Vukovich in tears. "It meant so much to me that he cared so much," Kruk said of the memory.13 In early 2000 outfielder Doug Glanville had made a key mental mistake in a game after his father had suffered a stroke on the other side of the country, and after the game ran into Vukovich in the clubhouse. Recalling that day years later, Glanville wrote "(Vukovich) saw the anguish in my face, and he whisked me off into some back office and gave the hug that only a father can give a son. One that says to you, 'I will hold you up for as long as it takes until you can hold yourself up again.' And he did."14 Before spring training in 2002 third baseman Scott Rolen made comments critical of the Phillies organization, and Vukovich did not appreciate it. During spring training Vukovich let Rolen know that he did not appreciate the comments, and the two spent a good while standing toe to toe and yelling at each other. A few days later Vukovich left the team to visit his father, who was ill at his home in California. Rolen paid for his first-class plane ticket for the trip.15
Vukovich was a baseball lifer, but baseball was not the only thing in his life. He was an avid outdoorsman who enjoyed hunting and fishing, sometimes with former Phillies owner Ruly Carpenter. He adored his wife, Bonnie, and his two children, Nicole and Vince. He would often take Vince on the team's road trips and spent endless time hitting him groundballs and throwing him batting practice. Vince went on to play baseball at the University of Delaware, was drafted by the Phillies in 2001, and played four seasons in the team's minor-league system.
In early 2001 Vukovich began experiencing headaches and he was persuaded to visit a doctor. Tests revealed a mass on the occipital lobe of his brain and surgery was performed to remove the mass. It proved to be benign, and just over a month later he returned to the third-base coach's box for the Phillies. His sight in one eye was slightly diminished, but he got by on his experience and guile.
In 2004 Vukovich began his 17th season as a Phillies coach, eclipsing the previous team record of 16 set by Mike Ryan. It was his 24th season in a Phillies uniform, surpassed only by his boss, manager Larry Bowa, who was in his 25th season in uniform in '04. Just before the end of the season, in which the second-place Phillies finished ten games behind Atlanta in the NL East, Bowa was fired and replaced by Charlie Manuel. Vukovich had offers to coach elsewhere but accepted a role as a special assistant to Phillies GM Ed Wade, who felt he would "cast too large a shadow over the new manager." "I'm still not sure whether I was promoted or demoted," Vukovich quipped.16
In late 2006 Vukovich was diagnosed with another brain tumor, and privately battled the disease for months before it ultimately claimed his life on March 8, 2007. He was 59. He was survived by his wife, Bonnie; brothers Rich and Bill Vukovich; son Vince; daughter Nikki (Vukovich) Stolarik; and three granddaughters, triplets Anna, Lena, and Stella, born to Nikki and her husband in 2006.
As news of Vukovich's death spread, the outpouring from the baseball world multiplied. Countless baseball men referred to Vukovich in familial terms – father, brother, best friend. Many celebrated his tough exterior and soft heart. Some remembered his passion and competitiveness. Others simply recalled his friendship.
A few days later the baseball world gathered with the Vukovich family to pay their respects. Vukovich's service at St. Andrew the Apostle Catholic Church in Gibbsboro, New Jersey, was a who's who of 50 years of Phillies history. Team executives including Ruly Carpenter, Bill Giles, David Montgomery, Pat Gillick, and Ed Wade were among the 700 people who showed up. Managers Dallas Green, Lee Elia, Jim Fregosi, Terry Francona, Larry Bowa, and Charlie Manuel attended. Phillies teammates including Mike Schmidt, Garry Maddox, Greg Luzinski, and Tim McCarver were there. Former players he coached, among them Curt Schilling, Lenny Dykstra, Darren Daulton, John Kruk, Mitch Williams, and Bobby Abreu made the trip. Later stars like Jimmy Rollins, Chase Utley, Ryan Howard, and Pat Burrell were there too. The Philadelphia Daily News described the scene by noting that "across the church, tough and hard-bitten baseball men wept openly."17 All came to say goodbye to one of the best of baseball's lifers.
In 2007 the Phillies honored Vukovich by wearing a black patch with "VUK" in white letters on the right sleeves of their jerseys. In August he was inducted into the team's Wall of Fame with his wife, children, grandchildren, and brothers in attendance. Jimmy Rollins chuckled at the thought of what Vukovich would think of a pregame to-do in his honor.
On the last day of the 2007 season the Phillies defeated the Washington Nationals at home while the Florida Marlins knocked off the New York Mets, to clinch the team's first division title and postseason appearance since 1993. The win was made sweeter by the fact that the Phillies had trailed the Mets by seven games with only 17 games to play and had come all the way back to win the NL East outright. In the subsequent celebration between players and fans Pat Burrell, the team's longest-tenured player, pointed to the patch on his right sleeve and solemnly nodded his head up and down in recognition of the role Vukovich played in the success of that team and the young players who made it.
In an article in the Philadelphia Daily News shortly after Vukovich died, Paul Hagen summed him up as well as anyone possibly could. He wrote, "(In 2004), Vukovich was asked to describe himself. 'Family man, first,' he said. After that? 'Phillie,' he added with a grin. John Vukovich: Family Man. Phillie. Not a bad epitaph."18
This biography is included in the book "The Great Eight: The 1975 Cincinnati Reds" (University of Nebraska Press, 2014), edited by Mark Armour. For more information, or to purchase the book from University of Nebraska Press, click here.
Notes
Full Name
John Christopher Vukovich
Born
July 31, 1947 at Sacramento, CA (USA)
Died
March 8, 2007 at Philadelphia, PA (USA)
If you can help us improve this player's biography, contact us.
http://sabr.org/sites/default/files/images/VukovichJohn-1405.80_HS_NBL.jpg
600
800
admin
/wp-content/uploads/2020/02/sabr_logo.png
admin
2012-01-04 20:45:52
2012-01-04 20:45:52
John Vukovich