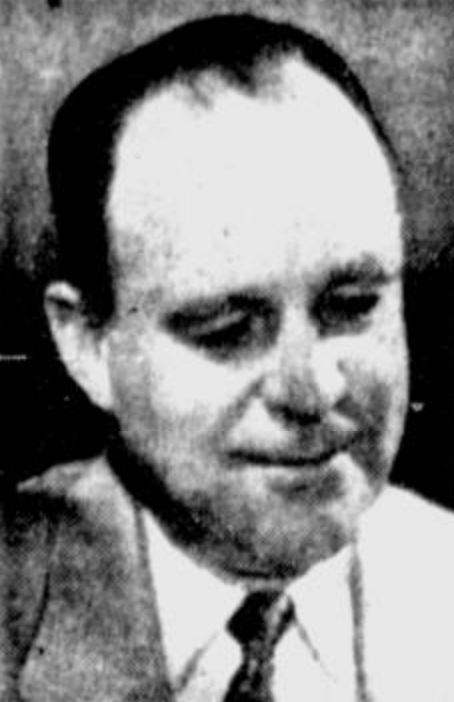 ---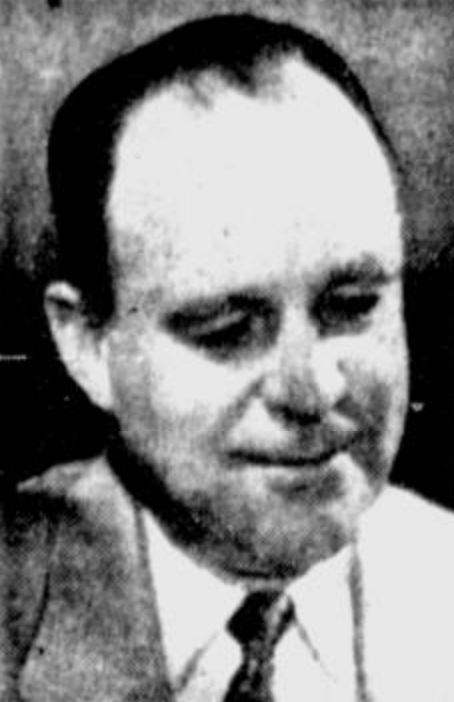 Massachusetts-based contractors Lou Perini, Joseph Maney, and Guido Rugo became majority owners of the Boston Braves baseball club in 1944. In 1947, through a working relationship with Perini, Massachusetts native Joseph Cairnes shifted his career path from construction engineer, in the private and public sectors, to major league baseball administrator with the Braves. Perini, familiar with the 40-year-old's steadfast work ethic and dynamic personality, offered him a chance to join the Braves' front office. Though Cairnes insisted that he knew nothing of baseball, Perini assured him, "It doesn't matter. There are a lot of people already in the business who don't know anything about it either. You can learn and before you realize it you'll know what you're doing."1 This statement foretold success which included revival of a failing concessions operation, a profitable franchise relocation, National League pennants, and a World Series victory.
Joseph Francis Cairnes, the 13th of 13 children, was born on May 26, 1907, in Somerville, Massachusetts. His parents, Edward and Bridget (Shiel) Cairnes, both of Irish descent, had immigrated to the United States in 1882. Edward found employment as an iron worker, and Bridget managed a very busy household. They would remain in Somerville until their deaths — Bridget in 1939, and Edward in 1946.
Unbeknownst to young Joseph, and 40 years before his own entry into the business of baseball, the game and its history had already found a place in the Cairnes family legacy. One of his brothers, Francis, played baseball well enough to consider professional tryouts. Two other brothers, Thomas and Phillip, heeded a divine calling which took them to the Congregation of St. Francis Xavier (the Xaverian Brothers). Thomas became Brother Samuel, C.F.X., while Phillip became Brother Gilbert, C.F.X.; each dedicated his life to education.
However, it happened that Brother Gilbert, through circumstances (and divine intervention?) would be remembered as the man who "discovered Babe Ruth" and had a significant role in the shaping of Ruth's historic career.2 Noteworthy and fascinating is the connection that Joseph Cairnes had with two home run kings, Ruth (through his brother) and Henry "Hank" Aaron (through the Braves). He regularly spoke of this.
Brother Gilbert, Athletic Director at the Mount St. Joseph's School in Baltimore, introduced Ruth to his friend, International League Baltimore Orioles owner Jack Dunn. Dunn, who had also met Ruth's teacher, mentor, and baseball coach Brother Matthias (Martin Leo Boutilier) at the St. Mary's Industrial School, signed Ruth to his first professional contract in February 1914. Later, Joseph, who was only seven at the time of Ruth's signing, would recall, "From then on [Ruth] was a frequent visitor to the Cairnes' home."3 He remembered: "I was the most popular kid in the neighborhood when the Babe came to our house on his trips to Boston. Brother Gilbert brought us autographed balls from Ruth but we used them, the covers came off, we taped them and asked for new balls. Who thought of saving them for autographs? … We wanted baseballs to play with, we didn't care about autographs."4
While his biological brothers Phillip (Brother Gilbert at Mount St. Joseph's) and Thomas (Brother Samuel at St. Michael's Diocesan High School, Brooklyn, New York) provided education and guidance for hundreds of boys, Joseph followed his own calling into the field of engineering. After graduating from Somerville High School in 1925, he attended Coyne's Boston Trade School (also known as the Coyne School of Engineering) at 121 Haverhill Street in Boston in 1926 and 1927. He began work in the construction industry in 1927, the same year he commenced studies at the Lowell Institute, a technical and engineering school affiliated with the Massachusetts Institute of Technology. He completed that program in 1928, and worked in "various construction and sales employment" jobs up to 1940.5 He was then hired as a Regional Engineer for the Federal Works Agency (FWA), serving New York, New Jersey, Pennsylvania and all of New England.
Around this time, Joseph met, in New York, the woman who would be his wife for the next 53 years, Helen Mary Tobin of Danbury, Connecticut. The two married on September 21, 1940, and resided in the Massachusetts cities of Somerville and Cambridge. Their first child, Joseph Francis, Jr., was born in 1941. By 1953, when the Braves made their historic move to Milwaukee, they had added five more children to the family — Edward (1943); Mary Gilberta (1945); Thomas Patrick (1947); Anne Clare (1950); and Ellen Bernadette (1953).
With more professional experience came more opportunity. In 1945, Cairnes received an appointment from Massachusetts Governor Maurice J. Tobin to serve on the Commonwealth's Special Recess Commission to oversee airport construction and regulate air transportation.6 One year later he became a member of the Mystic River Bridge Commission, and soon thereafter he was named Associate Commissioner, and then Commissioner, of the Massachusetts Department of Public Works. In July 1947 he won second place in the National Traffic Safety Contest7 for traffic patterns he devised.
That year Lou Perini offered Cairnes the opportunity to enter the business of baseball. Perini needed someone to revive and manage the Braves' unprofitable food concessions, and he felt that Cairnes was that man. Cairnes took the job and soon revealed to Perini "how much money he [Perini] had not been making."8 Not only did he make money for Perini, he also increased his own earnings through a generous salary and incentive contract. Consequently, Cairnes received the title of Business Manager for the Boston Braves organization (major and minor league operations), a position he held for five years.
In 1948 the Boston Braves won the National League pennant and earned a World Series meeting with the American League's Cleveland Indians. Although the Braves lost that Series, their fan base remained strong, at least for the short term. However, over the next four years too many variables began to affect the team, leading the organization to consider different options. General manager John Quinn made poor transactions, including moving Eddie Stanky, Alvin Dark, and Bob Elliott to the New York Giants and Johnny Sain to the New York Yankees. The Red Sox remained the more popular of the two baseball teams in Boston.
"By the end of the 1952 season Perini had had enough. He later said: 'I just couldn't bear to go out to Braves Field again and see it empty. The same 5,000 people were there every time. I got so I knew them all personally.'"9 In November Perini bought out his partners.10 However, he could not afford to keep the team viable through his own construction corporation funds. He wanted a new ballpark. He had attempted to work a deal with Tom Yawkey to share use of Fenway Park, but this was not to be. Meanwhile, Milwaukee, Wisconsin, home of the Braves' minor league affiliate Brewers, actively sought a major league team.
Perini claimed that his commitment to keep the Braves in Boston represented a "sacred trust." However, financial losses were mounting — close to $800,000 between the 1951 and 1952 seasons.11 This made a move necessary. In December 1952, Perini consulted with Quinn and now vice president Cairnes concerning the proposed move to Milwaukee, hoping to settle a deal for the 1953 season. He told Quinn and Cairnes: "I don't want you to tell anyone, and that includes your wives. We're gonna have to move the ball club to Milwaukee. The reason I think we should do this is that they have the new stadium and the enthusiasm, and I think we could hope to draw 1 million people a year and help us compete."12
As Braves ownership and management, including Cairnes, affirmed the notion that the Braves looked forward to a successful 1953 season in Boston, it became evident that few people, if any, even imagined that the team would leave Boston.
At this time Perini directed Cairnes, now an integral part of all organizational moves and decisions, to negotiate a possible minor league transaction with Bill Veeck, owner of the American League St. Louis Browns. Veeck offered $500,000 to the Braves as compensation if the Braves agreed to move the Brewers from Milwaukee to Toledo, Ohio. This deal, if completed, would allow the Browns to relocate to Milwaukee. However, Cairnes told Veeck, "We [Cairnes and Perini] wouldn't stand in the way of Milwaukee getting into the major leagues. But before we give up the franchise we want a Triple-A franchise with the same potential. We aren't interested in money. We're interested in a Triple-A Franchise. I don't see how this can be worked out in a few days or a few weeks."13
In fact, Perini had already made his decision. All negotiations with Veeck and the Browns would become moot. On March 18, 1953 — less than a month before major league baseball's opening day — the Braves received unanimous approval from the National League to move to Milwaukee. The American Association approved relocation of the Brewers from Milwaukee to Toledo. As compensation for this move and consequent league realignment, the Association accepted a payment of $50,000 from Perini.14
The Braves arrived in their new home city of Milwaukee in early April 1953. The excited citizenry welcomed them with a reception which "has been in the works since March 18… [with] boundless enthusiasm…Old-timers say it equals the feeling evoked just 20 years ago today, when beer became legal again."15 Joseph Cairnes, along with his wife Helen and their six children, confidently settled in Wisconsin.
As Perini and Cairnes had hoped, the team garnered immediate support. The team and Milwaukee's long planned, much delayed, but now opened County Stadium drew many fans. Indeed, by May 20, their 13th home date of the season, the team had already surpassed the "entire 1952 home attendance of 281,278."16 Although the team finished second behind the Brooklyn Dodgers, the entire Braves organization looked forward to a successful future in Milwaukee, having signed Hank Aaron, then a young Negro League star, in 1952. 17
The Braves boasted a winning record through the 1956 season, finishing second in 1953, third in 1954, and second in 1955 and 1956. The team also relished the support of a faithful fan base. While not pleased with the 89-65 outcome of the 1954 season — third place behind the first-place New York Giants and the second-place Brooklyn Dodgers — the Braves recognized their many assets, including pitchers Warren Spahn, Lew Burdette, and Gene Conley, and everyday players Eddie Mathews, Bill Bruton, and Andy Pafko. Also, they knew they had a very special player in Aaron, who contended for Rookie of the Year honors in 1954 until he broke his ankle in September (Wally Moon of the St. Louis Cardinals won the award).
Between 1955 and 1956, Lou Perini decided that the time had come to relinquish his role as president of the ball club. He named Cairnes, executive vice president since 1953, to succeed him. In 1957, his first year as president, Cairnes saw his team, managed by Fred Haney, compile a 95-59-1 record, win the National League pennant, and beat the New York Yankees in the World Series. Hank Aaron was voted MVP that year; Warren Spahn won the Cy Young Award. In 1958 the Braves' 92-62 season again won the National League pennant. However, their appearance in the World Series did not bring a repeat championship.
During his tenure as a member and ultimately the public face of the Braves' front office, Cairnes won plaudits. In spite of the 1958 World Series loss, Cairnes was called "The Winningest Chief in Baseball" by Milwaukee Journal writer Doyle K. Getter.18 In December 1958 Cairnes, along with Warren Spahn and Carl Willey, received special recognition by the members of the Milwaukee chapter of the Baseball Writers' Association of America. Spahn received Most Valuable Player honors, Willey Rookie of the Year, and Cairnes the Sam Levy Memorial Award for Meritorious Service to Baseball.19
However, dealings with Milwaukee County, the fans, and his players often challenged his professional reputation and his personal equanimity. For example, before the start of the 1958 season, Milwaukee County officials claimed that the Braves had reneged on a "promise" to offer a "lucrative contract" after the 1953 season (initially, the Braves had rented the stadium for $1,000 per season). Cairnes noted that the team had paid $25,000 rent for both the 1953 and 1954 seasons, and had paid $60,000 for improvements to the stadium.20 Following the team's success in 1957, Cairnes, signed an agreement with the County to increase stadium rent to $200,000; this amount would come from increased ticket prices.21
That same year, Cairnes and the organization met criticism from fans when Lew Burdette, a top pitcher for the Braves, was not allowed to appear in an Old Timers game in St. Petersburg, Florida. The game, organized by Fred Lieb, was the fourth annual March of Dimes Old Timers Game at Al Lang Field. While fans wanted to see Burdette play, beside other current players, versus the old timers, team vice president George R. "Birdie" Tebbetts and general manager John Quinn felt there simply was too much risk allowing him to play. Cairnes, as president, agreed and was quick to cite the organization's engagement in charitable affairs, including creation of the Jimmy Fund in Boston, donations to Canada's Cancer Committee, and funding the building of the Bob Quinn Memorial Research Center at Marquette University (including donation of a $25,000 electronic microscope), and donations to the March of Dimes.22
In 1958 nine Braves were among 24 players in the National League who held out for more money. Among these nine players were Lew Burdette, Gene Conley, and Felix Mantilla. "Cairnes has established a reputation as a tough man at the bargaining table," noting that the players had received $3,000 for their World Series victory.23 He felt that the players were "'shooting for the moon, and we feel they're asking a lot more than they're worth.'" 24
During his final two years as president, the Braves had winning records but second-place finishes. These years also saw him assume additional roles in Perini's West Palm Beach, Florida, Westward Expansion Project — a $350,000,000 project. Through his relationship with West Palm Beach officials, he helped to negotiate a deal between the Braves and the town to create a new spring training home for the Braves to move from Bradenton. He admitted, "I'll probably need someone to help me here. After all the Florida job will keep me pretty busy."25 Subsequent speculation suggested that changes in the front office were imminent. Bill Cunningham of the Boston Herald acknowledged that his idea "is conjecture, but it looks as if Lou Perini, getting busier all the time, felt he'd like to turn the Braves' presidency over to a real baseball man, and assigned Cairnes until he could find one."26 The hiring of Birdie Tebbetts in 1959 as senior executive (under Lou Perini) validated Cunningham's conjecture. Real baseball man or not, Cairnes did his job, and despite the stress and challenge of serving as president of a major league baseball club, Cairnes retained his loyalty to Lou Perini, the Braves and his family.
Before the term "multi-tasking" became commonplace, Joseph Cairnes was a prime example of an individual who could, and did, manage many responsibilities at once. To follow is a list of some of his professional positions from 1947 to his retirement in 1973 (note overlapping responsibilities):
Business Manager, Boston Braves (1947-1952)
Executive Vice President, Milwaukee Braves (1953-1956)
President, Milwaukee Braves (1957-1960)
President, Louisville Colonels (1958-1960)
President, Perini Westward Developers, West Palm Beach, FL (1958-1963)
Vice Chairman, Board of Directors, Milwaukee Braves (1961-1962)
Vice President, Perini Corporation (1964-1973)
Director, Milwaukee Association of Commerce (1954-1958)
Director, Kilburg Corporation, San Mateo, California (1955-1956)
Director, U.S. Gear Corporation, Wakefield, Massachusetts (1956-1959)
Member, President's Advisory Council, Marquette University, Milwaukee, Wisconsin (1956-1961)
Director, Dialphone Corporation, San Mateo, California (1957-1960)
Member, Executive Committee of National League Baseball Clubs (1958-1959)
In a Cairnes family document entitled "Our Dad," Joseph is remembered as a man "not short on words." One story has him prepared to deliver a talk in Oconomowoc, Wisconsin. As he rested his watch on the podium so that he could be mindful of time, "somebody yelled 'why use the watch? There's a calendar on the wall!"
His family remembers him as a man whose "kindness, honesty, sense of humor and Christian devotion are the virtues which provided him a rewarding life here and hereafter." Helen described her husband as "a genial Irishman and a fabulous storyteller" and she noted, "He had so many things to be proud of. But I think he was proudest of his family."
Joseph Cairnes passed away on Wednesday, March 3, 1993. "[He] had been sick for several months and died of heart failure at home, said his wife, Helen."27 He was "survived by his wife, six children, 16 grandchildren, and two great-grandchildren."28 (As noted by a family member, it was actually one great-grandchild; a second was born a few months after his death.) In a letter dated March 12, 1993, former New England Patriots owner William "Billy" H. Sullivan wrote: "Truly, Joe Cairnes was an American original steeped in the traditions of his faith and solidly based in the values of family life which he practiced every bit as well as he preached."29
Acknowledgments
This biography was reviewed by Norman Macht and Rory Costello and fact-checked by Rob Wood.
Notes
1, R.H. Kirkpatrick, "For Cairnes Expertise Came Second." Palm Beach Daily News, March 23, 1976, 1.
2 Isabella Arden, "Cairnes Recalls Diverse Career," Palm Beach Daily News, November 28, 1983, 5.
3 Ibid.
4 Ibid.
5 Family Records
6 The Commonwealth of Massachusetts, House, No. 1975, "Additional Report of the Special Recess Commission…the Regulation of Air Transportation, and Certain related Matters," 1946, 6. http://archives.lib.state.ma.us/bitstream/handle/2452/227776/ocm39986872-1946-HB-1975.pdf?sequence=1&isAllowed=y
7 Arden, "Cairnes Recalls Diverse Career."
8 Kirkpatrick, "For Cairnes Expertise Came Second."
9 Glenn Stout, "Bye Bye Braves." Boston Magazine, October 1988, 1126.
10 Stout, 130.
11 Ibid.
12 Ibid.
13 "Braves Blocking Shift of Browns to Milwaukee." Baltimore Sun, March 4, 1953, 17.
14 "Boston Transfer To Milwaukee Completed Without Hitch, NL Okay Unanimous." Arizona Republic, March 19, 1953, 12.
15 "Milwaukee Will Greet Braves Home Today." The Tampa Tribune, April 8, 1953, 19.
16William Povletich, Milwaukee Braves: Heroes and Heartbreak, Madison, WI, 2009, 25.
17 The Braves signed Aaron for $10,000.00 and paid $10,000.00 to the Indianapolis Clowns of the Negro Leagues
18 Doyle E. Getter, "The Winningest Chief in Baseball." The Milwaukee Journal, September 28, 1958, 4 and 18
19"Baseball Writers' 6th Annual Awards." Rhinelander Daily News, December 29, 1958, 6.
20 "Cairnes Says Braves Have Filled Pledge." The Daily Tribune, November 4, 1957, 7.
21 "Braves Reveal General Price Increase." The Journal Times, January 26, 1958. 27.
22 Bob Boyson, "Here's Braves Side Of The Lew Burdette Old-Timers' Affair!" St. Petersburg Independent, March 26, 1958, 10-A.
23Harry Grayson, "Cairnes Says 'No' To Braves, Mt. Vernon Register, February 28, 1958, 8.
24 "Perini, Cairnes Get High Posts With New Firm." Sheboygan Press, September 15, 1958, 19.
25 "Cairnes Will Need Help With Braves." The Palm Beach Post, September 17, 1958, 8.
26 Bill Cunningham, "Tebbetts Next President of Braves." The Boston Herald, January 27, 1959, 23.
27 Scott Montgomery, "Developer Joseph F. Cairnes dies." The Palm Beach Post, March 4, 1993, 1B.
28 Lori Rosza, "Ex-baseball official, developer dies at 85." The Miami Herald, March 4, 1993, 1B.
29 Personal letter of condolence from William "Billy" Sullivan to Helen Cairnes. March 12, 1993.
Born
May 26, 1907 at Somerville, MA (US)
Died
March 3, 1993 at Palm Beach, FL (US)
If you can help us improve this player's biography, contact us.
https://sabr.org/sites/default/files/Cairnes-Joseph-Milwaukee-Sentinel-19581228.png
600
800
admin
/wp-content/uploads/2020/02/sabr_logo.png
admin
2018-03-22 10:43:15
2020-04-09 14:40:22
Joseph Cairnes