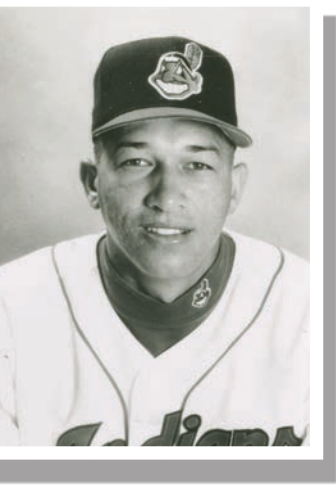 ---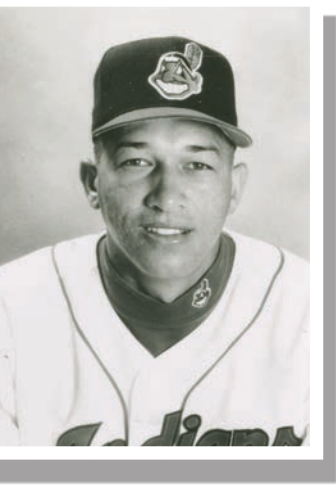 Controversial, flamboyant, excitable, volatile, hot-headed, crazy, wild, and emotional are among the many adjectives used to describe Julián Tavárez during his 17-year major-league career spent with 11 teams. Over the course of his career, Tavárez developed a reputation as an unpredictable pitcher who was not afraid to pitch inside. The 6-foot-2, 165-pound right-handed hurler hit 96 batters, which ties him for 102nd on baseball's all-time list as of 2017.1 He was a starting pitcher, closer, long man, and setup specialist (at different times during his career) who played a brash brand of baseball that led to multiple bench-clearing bråwls.
Julián Tavárez Cameron was born on May 22, 1973, in Santiago de los Caballeros, Dominican Republic. He was one of eight children and the youngest of seven boys, born to Francisco Tavárez and Maria Carmen.2 Francisco worked off and on in the construction industry and was often absent from the home. Maria rolled cigarettes and cigars. Julián grew under challenging circumstances. The combined earnings of his parents were barely enough to keep food on the table. The small family home had a dirt floor, tree leaves for a roof, and a sewage-filled river running behind.3 Tavárez said, "Most of the money my father made went for rice and beans."4
There are conflicting reports as to how much formal education Julián received. Some accounts state he had a sixth-grade education.5 Others say he never attended school.6 Regardless of the amount of time he spent in a classroom, it is clear he received little education. Later in life, Tavárez revealed that he was illiterate.7
At the age of 15, Julián left home to find work. The teenager, who had become tired of living in poverty, sold pineapples and newspapers on street corners, tried his hand at construction, cleaned shoes, and did other odd jobs to make money. As he did whatever he needed to do to subsist, the one constant in his life was his passion to play baseball. From an early age Julián knew he wanted to be a baseball player.
Tavárez was a lanky, top-rated shortstop prospect who weighed only 135 pounds when he was first spotted by major-league scouts. When he signed as a free agent for $1,200 with the Cleveland Indians in March 1990, the Tribe had other plans for the 16-year-old.8 Tavárez began his transformation from infielder to pitcher in the Dominican Summer League in 1990 and 1991.
The Indians originally projected Tavárez as a starter. Unable to speak English, he first came to the United States in 1992. He was assigned to the Burlington (North Carolina) Indians of the Appalachian League and inserted into the team's starting rotation. He made 14 starts at the rookie-league level and went 6-3 with a 2.68 ERA.
Tavárez started the 1993 season with the Kinston (North Carolina) Indians of the Class-A Carolina League. After going 11-5 with a 2.42 ERA, he was promoted to the Canton-Akron Indians of the Double-A Eastern League. In his three appearances with Canton-Akron, he went 2-1 with a 0.95 ERA and one shutout. He was called up to the Indians in early August and made his major-league debut on August 7, 1993, against the Baltimore Orioles at Camden Yards. Opposing the Orioles' Fernando Valenzuela, Tavárez pitched two scoreless innings before being roughed up the second time through the order. The big blow was a three-run homer by Cal Ripken. In three innings, he gave up five runs (all earned) on six hits while walking three and striking out one. Seven days later, he earned his first major-league victory when the Indians beat the Texas Rangers, 8-5, at Cleveland's Municipal Stadium.
Tavárez went 2-2 with a 6.57 ERA in eight appearances with the Indians that year. While he had only two quality starts among the seven he made, he had established himself as one of the Indians' top prospects. However, it was clear he needed additional seasoning. Late in the year, he was joined on the Indians by fellow Dominican Manny Ramirez, who was coming up in the Indians organization at the e time. The two remained best friends.
Tavárez spent most of the 1994 season with the Charlotte Knights of the International League. He did get called up early in the year to make a spot start against the Boston Red Sox at Fenway Park on May 26. Despite being staked to a two-run first-inning lead, Tavárez yielded eight runs (four earned) on six hits in 1⅔ innings and absorbed the loss. He was optioned back to Charlotte, where he finished the year with a 15-6 record and a 3.48 ERA.
Since Tavárez had limited success as a starter during his first two cups of coffee with the Indians, the team decided to use him as a reliever to start the 1995 season. He was particularly effective during the first half of the season. At the All-Star break Tavárez was 5-0 with a 1.18 ERA and 9 holds. Middle relievers were rarely given consideration as All-Stars then, and Tavárez was left off the squad.9 After the break, Tavárez went 5-2 and posted a 3.89 ERA. He finished the season 10-2 with a 2.44 ERA. His 57 appearances were second on the team to closer Jose Mesa (62). He finished tied for sixth in the American League Rookie of the Year voting and was named to the Baseball Digest Rookie All-Star Team. The Indians went 100-44 and won the American League Central Division by a whopping 30 games.
Tavárez had his first taste of postseason baseball in Game One of the 1995 American League Division Series against the Boston Red Sox. The gangly rookie was called on by manager Mike Hargrove in the top of the seventh inning to relieve Dennis Martinez and protect the Indians' 3-2 lead. He retired the Red Sox in order in the seventh before giving up a game-tying home run to second baseman Luis Alicea to start the eighth. After he surrendered a single to John Valentin, his night was over. The game went late into the night and was decided when the Indians' Tony Peña hit a two-out, walk-off home run in the bottom of the 13th inning. Tavárez appeared in two more games during the series. He came on in relief of Orel Hershiser in the top of the eighth of Game Two and retired Valentin, the only batter he faced, on a popup to second. He also pitched the eighth inning of series-clinching Game Three, giving up one run on three hits.
Tavárez made four appearances in the American League Championship Series against the Seattle Mariners and was a tough-luck loser in Game Three. After pitching a scoreless 10th, he gave up a leadoff single to Joey Cora, the only batter he faced in the 11th inning. Cora later scored the winning run when Mariners slugger Jay Buhner hit a three-run homer off right-hander Eric Plunk. Tavárez was used frequently in the World Series, against the Atlanta Braves. He pitched in five games and tossed a combined 4⅓ innings of scoreless ball. The Indians lost the Series in six games. The image of a distraught, bawling Tavárez in the Indians dugout as the Braves celebrated is one of the most lasting from the 1995 World Series.
It would be quite some time before Tavárez enjoyed another season like 1995. He failed to regain the form that made him one of the premier set-up men in baseball and struggled throughout the 1996 season. He finished 4-7 with an inflated ERA of 5.36 (more than double his ERA from his outstanding rookie year). On May 31 he threw a fastball behind the Brewers' Mike Matheny, sparking a bench-clearing brawl. During the melee, Tavárez flipped umpire Joe Brinkman onto his back. He was suspended for five games, later reduced to three, for his role in the fracas.10 This was the first of many on-field incidents Tavárez would be involved in during his career.
In 1996 the Indians went 99-62 and again won the AL Central Division title. Tavárez made mop-up appearances in the first two games of the 1996 ALDS against the Baltimore Orioles, a series the Indians lost three games to one. During the offseason, Tavárez was traded with Jeff Kent, Jose Vizcaino, and a player to be named later (Joe Roa) to the San Francisco Giants for right-handed slugger Matt Williams and a player to be named later (Trenidad Hubbard).
Tavárez had an up-and-down season in 1997. He pitched in a league-leading 89 games and finished with a 6-4 record with a 3.87 ERA. His season was defined by three distinct periods. In his first 12 appearances of the season Tavárez recorded six holds and had an ERA of 2.45. Then he experienced a deep slump. In his next 17 appearances he went 1-2 with only three holds with a gaudy 10.67 ERA. As the season progressed, Tavárez rebounded and went 5-2 with 17 holds and a 2.57 ERA in his final 60 appearances of the year. The Giants won the NL West by two games over the Los Angeles Dodgers and, for the third year in a row, Tavárez found himself headed to the postseason.
Tavárez pitched in all three games of the 1997 NLDS against the Florida Marlins. In Game One he came on in relief in the eighth inning of a 1-1 tie. After throwing a scoreless eighth, Tavárez gave up a leadoff single to Jeff Conine and then hit Charles Johnson to begin the ninth. Roberto Hernandez came on in relief of Tavárez and two outs later gave up a game-winning single to Edgar Renteria. Tavárez took the loss. He pitched the sixth and seventh innings of Game Two and gave up a solo home run to Gary Sheffield in the Giants' 7-6 loss. He also pitched a scoreless seventh in the Giants' 6-2 Game Three loss. Seven long years passed before Tavárez appeared in another postseason game.
The 1998 season was another roller-coaster year for Tavárez. The first half was one of his better stretches in the majors. He was 3-3 with a 2.71 ERA before he landed on the disabled list in July. After his return, he went 2-0 with a 6.85 ERA. On September 9, an on-field confrontation with umpire Holbrook earned Tavárez a three-game suspension.
Tavárez struggled during the 1999 season from beginning to end. He pitched in only 47 games, the fewest in his five full seasons in the majors to that point and finished with a 2-0 record and a 5.93 ERA. After the season he was claimed off waivers by the Colorado Rockies. This ushered in the true journeyman era of his major-league career.
Tavárez started the 2000 season in the Rockies' bullpen but moved into the starting rotation by the end of July. He made 12 late-season starts and went 6-3 with a 3.75 ERA over that stretch. On September 5 he tossed his first complete game when he beat the Chicago Cubs, 10-2, at Coors Field. He finished the season with a record of 11-5 and a 4.43 ERA. After the season, Tavárez opted for free agency and signed with the Chicago Cubs. The Cubs thought Tavárez's repertoire would be a good fit for Wrigley Field. He was a fastball-slider-sinker pitcher who kept the ball down, a tremendous asset when the wind starts to blow out of the Friendly Confines.11
The 2001 season got off to an eventful start for Tavárez. During a spring-training game against the Giants on March 26, he was involved in another incident. Tavárez appeared to gloat after striking out Giants third baseman Russ Davis to end the inning. The right-handed-hitting Davis took exception and met Tavárez near the first-base line where a scuffle ensued after Tavárez attempted a karate-style dropkick directed toward Davis.12 Major League Baseball fined Tavárez and suspended him for five games for "fighting, kicking, and provoking a bench-clearing incident."13 He was also ordered to take sensitivity classes.14
The fight led to another incident on April 28 when Tavárez returned to San Francisco, where he was booed by Giants fans who were unhappy with his role in the fight with Davis. After the Cubs' 5-0 loss to the Giants, a reporter inquired about the fans' reaction toward the former Giant. Having learned nothing from John Rocker's outburst and resulting condemnation in 1999, Tavárez spewed the following: "Why should I care about the fans? They're a bunch of assholes and faggots here."15 The comments set off a firestorm of criticism around the league and among LGBT groups around the country. Amazingly, after issuing a scripted apology, Tavárez was spared the e heavy-handed response from MLB that Rocker received. Chicago Sun-Times columnist Jay Mariotti opined in The Sporting News that Commissioner Bud Selig "went mushy on Tavárez. He didn't issue a suspension and deferred to the Cubs, who criticized Tavárez, slapped him with a fine and pointed him toward the mound, where he kept his place in the rotation."16 Again, Tavárez was ordered to take sensitivity classes.17
Tavárez was unable to keep his spot in the Cubs' rotation for the entire year. After his start on August 14, he stood at 8-8 with a 3.77 ERA, but after three subpar outings he was relegated to the bullpen for the remainder of the season. In his final 10 appearances of the year, he had an ERA of 9.00. Tavárez finished the season with a 10-9 record and a 4.52 ERA. His late-season struggles, anti-LGBT comments (the Cubs have one of longest track records of any major-league franchise of embracing their LGBT fan base), and dissatisfaction with being demoted to the bullpen all contributed to Tavárez being traded before the 2002 season.18
Tavárez had entered spring training with the hope of returning to the Cubs rotation. However, when the Cubs floated the idea of moving him back to the bullpen Tavárez balked at the idea. On March 27 the Cubs traded Tavárez with minor-league pitcher Jose Cueto, catcher Ryan Jorgensen, and left-handed pitcher Dontrelle Willis to the Florida Marlins for right-handed closer Antonio Alfonseca and right-handed starter Matt Clement. Tavárez, who was set to make $2,750,000, reacted to the trade by saying, "They had two choices, let me start or trade me.19 I waited until the end of the month … and I felt like it was for sure I was going to be the number-five starter. I guess I was wrong about that."20
Tavárez took Clements' spot in the Marlins rotation as the number-five starter and struggled from the beginning of the season. He made 27 starts for the Marlins and finished with a record of 10-12, a 5.39 ERA, and a 1.705 WHIP. Now 29 years old, Tavárez found himself at a crossroads in his career.
On January 28, 2003, Tavárez signed a one-year, $750,000 contract to join the Pittsburgh Pirates. He proved to be a solid addition to the Pirates bullpen, despite the volatile unpredictability he brought to the club. He was suspended once again for coming out of the bullpen and throwing punches during a brawl in the Pirates' 12-9 victory over the Tampa Bay Devil Rays on June 14. Tavárez claimed he was acting in self-defense. Tampa Bay manager Lou Piniella said the fight was subsiding until "Tavárez came out of the bullpen and started throwing right hands."21
Tavárez assumed the closer role after the Bucs traded Mike Williams to the Philadelphia Phillies. He finished the year with a 3-3 record, 11 saves, and a 3.66 ERA, a good comeback year that positioned himself to once again test the free-agency market during the offseason.
On January 9, 2004, Tavárez signed a free-agent contract the St. Louis Cardinals, his sixth team in six years. The Cardinals were rewarded with one of Tavárez's best seasons. He pitched in 77 games (all in relief) for St. Louis and finished with a record of 7-4, four saves, and a career-best 2.38 ERA. The Cardinals won the NL Central Division title with a 105-57 record, in part because Tavárez had regained his form to once again become one of the best set-up pitchers in the game.
However, the season was not without incident. On August 20, 2004, Tavárez lasted just one out in a 5-4 victory over the Pittsburgh Pirates in the opener of a day-night doubleheader. Umpire crew chief Joe West conducted a lengthy inspection of Tavárez's cap before tossing Tavárez, who made a flamboyant exit. First, Tavárez put his arm around home-plate umpire Ron Kulpa and suggested the two get a beer after the game and then flipped his cap to a fan in the stands behind the dugout on his way off the field.22 After the game, Tavárez explained to reporters the exchange that proceeded this ejection. "He (West) asked me if it was pine tar and it was like 'No, it's just a dirty hat,'" Tavárez said. "Every pitch I throw I touch my hat, just like a lot of guys. I asked him if I could wear another hat and he said, 'No, you're out of the game.'"23 Tavárez was suspended for 10 games.
Tavárez's erratic behavior was not limited to exhibition or regular-season games. It also carried over into Game Four of the 2004 NLCS vs. Houston. Tavárez gave up a go-ahead solo home run to Carlos Beltran in the bottom of the seventh. Frustrated that he had given up the lead, Tavárez sailed a pitch over the head of Astros first baseman Jeff Bagwell. The pitch almost brought the two to blows and resulted in the pitcher being fined $10,000.24After the inning, Tavárez returned to the dugout and attacked a water cooler and punched a phone during a nationally televised meltdown that resulted in two broken fingers on his left hand.25
Tavárez made two appearances in the World Series against the Boston Red Sox. He entered Game One to start the bottom of the eighth with the score tied, 9-9. With one out, Jason Varitek reached on an error. Red Sox second baseman Mark Bellhorn followed with a two-run, go-ahead home run to put the Red Sox up 11-9. Tavárez was tagged with the loss. He also pitched a scoreless ninth in the Cardinals' 4-1 Game Three loss. The Red Sox went on to sweep the Series in four games, denying Tavárez a World Series ring for the second time.
Tavárez returned as the Cardinals set-up man for the 2005 season. He pitched in 74 games and finished with a 2-3 record, a 3.43 ERA, and four saves. The Cardinals posted their second consecutive 100-win season and captured the NL Central title by 11 games.
Tavárez made two appearances in the Cardinals' three-game sweep of the San Diego Padres in the 2005 NLDS. He came on in relief of left-hander Mark Mulder in Game Two with two on and two outs in the top of the seventh inning to retire Ryan Klesko on an inning-ending fly ball. He loaded the bases with two outs in the eighth before hitting Xavier Nady to force in a run and forcing manager Tony La Russa to call on Randy Flores to get out of the inning. Tavárez was again called upon in the bottom of the eighth of Game Three. The first batter he faced, Ramon Hernandez, hit Tavárez's first offering into the left-center-field bleachers for a solo home run. Tavárez retired the next hitter before giving up a single and giving way to Cardinals closer Jason Isringhausen.
Tavárez made three appearances in the Cardinals' six-game upset loss to the Astros in the NLCS. In Game Two he came on in relief in the top of the eighth with the Astros leading 2-1. Houston touched Tavárez for a pair of runs and went on to even the series at one game each. He pitched a scoreless eighth inning in Game Three, a 4-3 Astros victory. He made the final postseason appearance of his career in Game Six. With a runner on second and two down, Tavárez was summoned from the bullpen to keep the Cardinals deficit at 4-1. Morgan Ensberg greeted Tavarez with an RBI single to center to increase the Astros lead to 5-1. Tavarez finished the seventh and pitched a scoreless eight to finish his postseason career.
On January 18, 2006, Tavárez agreed to a two-year, $6.7 million contract with the Red Sox, a hefty contract for a set-up man at that time. One Cardinals fan summarized his feelings about the pitcher's departure from the Cardinals in a blog post on Deadspin:
As Cardinals fans, the level of enjoyment we derived from having Julian Tavárez on our team the last few years is exceeded only by the relief we felt when he left. Tavárez was an excellent setup man, but every relief appearance was fraught with peril: Is this the time he's going to snap? Every time Tavárez took the mound, you crossed your fingers: Blue wire, or red wire? Fingers crossed … whew. Our favorite moment was the NLCS two years ago, when, a day after breaking his finger by punching a wall, he took a line drive back up the middle, right off that finger, and still got out of the inning. Exciting, effective, crazy … but a little much sometimes.26
Tavárez's tenure with the Red Sox got off to a Tavárez-like start. On March 27, only six days after appearing in his first game in a Red Sox uniform and a week before the start of the regular season, Tavárez was involved in another fight.27 The fight erupted when the Tampa Bay Devil Rays' Joey Gathright spiked the hot-tempered Tavárez when he slid into home in the eighth inning. Tavárez stepped on the outfielder's right arm while Gathright was still on the ground. As Gathright tried to extricate himself and get to his feet, he was met with a stiff right hand to the jaw, a punch Devil Rays outfielder Carl Crawford referred to as a sucker punch.28
When asked if he regretted hitting Gathright, Tavárez quizzically replied, "What do you mean, 'regret'? I wish I don't have to [throw a punch], because I'm not here to fight, you know. Little things happen in baseball, you know. No big deal."29 When probed as to whether he thought he would be suspended, he said, "I don't know what is going to happen. But Major League Baseball, they make a decision and there is nothing you can do about it."30 Tavárez was given a 10-day suspension for his role in the bout.
Tavárez did not appeal the suspension and did not make his regular-season debut with the Red Sox until April 13. He made 52 relief appearances (2-4, 4.71 ERA) before moving into the rotation for the final month of the season. On September 22 he scattered seven hits in a 7-1 victory over the Toronto Blue Jays, the second complete game of his career. He finished the year with a 5-4 mark and 4.47 ERA while the Red Sox finished 86-76, a distant third behind the New York Yankees.
The 2007 season brought renewed hope that the Red Sox would be able to return to championship form. Tavárez started the season as the team's fifth starter, but relinquished his spot in the rotation in late July when his ERA still hovered about 5.00. Among his few highlights that season was a play on May 27 when he retired the Rangers' Frank Catalanotto on a comebacker to the mound by rolling the ball to first base. He finished the year with a record of 7-11 and an ERA of 5.15. While the Red Sox won the AL East title and went on to win the World Series, Tavárez was left off the postseason roster. He was awarded a World Series ring for being on the roster during the regular season.
After the 2007 season, the Red Sox exercised a $3.85 million club option on Tavárez. He started the season in the Sox bullpen but was designated for assignment on May 11 after nine appearances that included three highly ineffective outings. He was 0-1 with a 6.39 ERA at the time of his designation. Unhappy about the demotion, Tavárez left his $20,000 World Series ring from the year before in his locker.31 The Red Sox released him on May 22. Five days later he signed with the Milwaukee Brewers. He made only seven appearances with the Brewers, going 0-1 with an 8.59 ERA before being released on June 25. On July 8 he signed with the Atlanta Braves. In 36 games with the Braves, Tavárez went 1-3 with a respectable 3.89 ERA, demonstrating to potential suitors that he still had some baseball left in him.
There was little interest in Tavárez during the offseason. On March 12, 2009, he signed a minor-league contract with the Washington Nationals and was invited to spring training. The Nats were coming off a 59-102 record in 2008 and were in desperate need of pitching help. Addressing a group of reporters after signing, Tavárez provided an analogous explanation as to why he opted to sign with the team. "When you go to a club at 4 in the morning, and you're just waiting, waiting, a 600-pounder looks like J. Lo. And to me this is Jennifer Lopez right here. It's 4 in the morning. Too much to drink. So, Nationals: Jennifer Lopez to me," said Tavárez.32 This was the 35-year-old, 16-year veteran's roundabout way of saying he had no other offers.
Tavárez earned a spot in the Nationals' bullpen coming out of spring training. He made 42 appearances and had a 3-7 record with a 4.89 ERA before being released on July 29. With no offers from other teams, Tavárez retired. While his career never reached the heights projected when he originally came up with the Indians, it was nonetheless a memorable one. He finished with a record of 88-82, a 4.46 ERA, and 23 saves.
As of 2017 Tavárez split time between his home in Broadview Heights, Ohio, and his native Dominican Republic. He worked as a youth baseball coach in both the Dominican Republic and United States. In 2017 he worked for Elite Squad Baseball as a 9U coach alongside former major-league outfielder Todd Hollandsworth. He has a son, Trent Siebert.
Last revised: January 24, 2018
This biography was published in "1995 Cleveland Indians: The Sleeping Giant Awakes" (SABR, 2019), edited by Joseph Wancho.
Sources
In addition to the sources cited in the Notes, the author also relied on Baseball-reference.com and Retrosheet.org.
Notes
1 Steve Eby, "The Greatest Summer Ever: Julian Tavarez," August 8, 2015. https://didthetribewinlastnight.com/blog/2015/08/08/the-greatest-summer-ever-julian-tavarez/.
2 Roger Rubin, "No Relief in Sight for Tavarez," NewYork Daily News, May 22, 2007. https://nydailynews.com/sports/baseball/yankees/no-relief-sight-tavarez-article-1.253769.
3 Teddy Greenstein, "Not in His Vocabulary: Profane Outburst Unusual for Tavarez, Say Friend, Teammates," Chicago Tribune, May 10, 2001. https://articles.chicagotribune.com/2001-05-10/sports/0105100206_1_dominican-republic-insult-julian-tavarez.
4 Mike Kils, "Cartoons a Kick for Tavarez," Denver Post, July 21, 2000. https://extras.denverpost.com/rock/rox0721.htm.
5 Greenstein, "Not in His Vocabulary."
6"No Relief in Sight for Tavarez."
7 Rick McNair, "Red Sox: Julian Tavarez Welcomes the Rays to Spring Training," https://bosoxinjection.com/2017/02/21/red-sox-julian-tavarez-rays-spring-training/.
8 Greenstein, "Not in His Vocabulary."
9 Jason Lukehart, "Julian Tavarez Became One of the Best Setup Men in Baseball in 1995," July 24, 2015. https://letsgotribe.com/2015/7/24/9022213/1995-cleveland-indians-bullben-julian-tavarez-news.
10 A.L. Reduces Suspensions Handed to Belle, Tavarez," Spokane Spokesman-Review, June 19, 1996, https://spokesman.com/stories/1996/jun/19/al-reduces-suspensions-handed-to-belle-tavarez/.
11 "Chicago Cubs," The Sporting News, August 6, 2001: 41.
12 "Teddy Greenstein, "Penalty Surprises Tavarez: Pitcher Is Fined, Suspended for Brawl With Giants," Chicago Tribune, March 30, 2001. https://articles.chicagotribune.com/2001-03-30/sports/0103300260_1_cubs-manager-don-baylor-davis-teammate-julian-tavarez.
13 Ibid.
14 Gordon Edes, "Tavarez' Tantrums," Boston Globe, March 28, 2006. https://archive.boston.com/sports/baseball/redsox/articles/2006/03/28/tavarez_tantrums/.
15 Jim Buzinski, "They're a Bunch of … Faggots," Outsports, May 2, 2003. https://outsports.com/2013/2/26/4033778/theyre-a-bunch-of-faggots.
16 Jay Mariotti, "Hearing an Ugly Side to Athletes," The Sporting News, May 14, 2001: 7.
17 "Tavarez' Tantrums."
18 Jim Buzinski, "Baseball and Gay Fans Come Together," Outsports, August 3, 2004. https://outsports.com/2013/2/26/4034138/baseball-and-gay-fans-come-together.
19 "Cubs Get Closer Alfonseca In 6-Player Deal," ESPN, March 28, 2002. https://static.espn.go.com/mlb/news/2002/0327/1359044.html.
20 Ibid.
21 "Tavarez' Tantrums."
22 "Reliever Ejected for Dirty Cap," ESPN, August 23, 2004. https://espn.com/espn/wire/_/section/mlb/id/1864051.
23 Ibid.
24 Chris Kolb, "Boston Red Sox: The 5 Most Embarrassing Players/Coaches in Franchise History," November 14, 2012. bleacherreport.com/articles/1408311-the-top-5-most-embarrassing-red-sox-playerscoaches-in-franchise-history. See also"Tavarez' Tantrums."
25 Ben Bolch, "Tavarez's Tantrum Causes Broken Bones," Los Angeles Times, October 19, 2004. https://articles.latimes.com/2004/oct/19/sports/sp-nlrep19.
26 "Julian Tavarez Is Crazy, Man, Crazy." Deadspin, March 28, 2006. https://deadspin.com/163355/julian-tavarez-is-crazy-man-crazy.
27 "Tavarez-Gathright Ejected in BoSox-Rays Brawl," ESPN, March 27, 2006. https://espn.com/mlb/news/story?id=2386484.
28 Gordon Edes, "Taverez: One Strike, One Brawl," Boston Globe, March 28, 2006. https://archive.boston.com/sports/baseball/redsox/articles/2006/03/28/tavarez_one_strike_one_brawl/.
29 Ibid.
30 Ibid.
31 Dan Lamothe, "Julian Tavarez Loses World Series Ring," May 29, 2008. https://blog.masslive.com/redsoxmonster/2008/05/julian_tavarez_loses_world_ser.html.
32 Chico Harlan, "The Nats Love Don't Cost a Thing," Washington Post, March 15, 2009. voices.washingtonpost.com/nationalsjournal/2009/03/the_nats_love_dont_cost_a_thin.html#more.
Born
May 22, 1973 at Santiago, Santiago (D.R.)
If you can help us improve this player's biography, contact us.
https://sabr.org/sites/default/files/JulianTaverez.jpg
600
800
admin
/wp-content/uploads/2020/02/sabr_logo.png
admin
2012-01-04 20:31:25
2012-01-04 20:31:25
Julian Tavarez