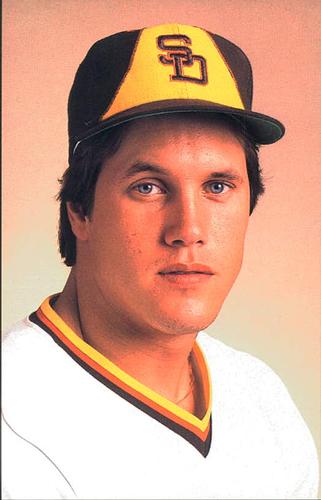 ---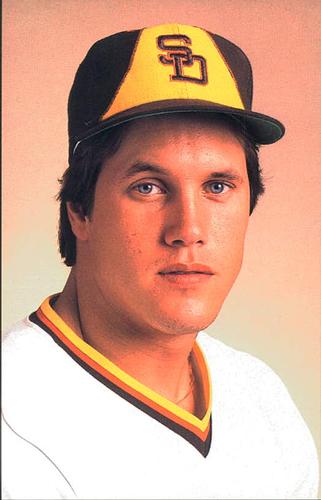 The quiet man — a perfect description of Kevin McReynolds. He played with some of the most vocal players in the game during his career and yet rarely made the news like many of his teammates. McReynolds maintained his easygoing, quiet demeanor throughout his playing days, letting his bat and glove do the talking for him.
Walter Kevin McReynolds was born on October 16, 1959 in Little Rock, Arkansas. Raymond, McReynolds's father, served in the U.S. Army as a mechanic. Walter and his family lived on Camp Robinson, an Arkansas National Guard base, when he was growing up. McReynolds's mother Kathryn stayed at home to take care of her four children, three sons and a daughter. Her son always speaks fondly and proudly of the upbringing that he received from his parents. He grew up in meagre circumstances. He described his parents' house as "modest, almost shack-like. It wasn't much. There was a little kitchen and a little living room and a little hall and a bathroom and three small bedrooms. It wasn't very big at all, but it was very comfortable."1
McReynolds was the middle of three brothers, sandwiched between the older Randy and the younger Terry. He also had a sister, "and our parents taught us to treat people decently. Treat them like human beings," he said when was asked his parents' influence on his life.2
He learned his love of baseball from his father Raymond. His dad served in World War II, but before he entered the service, he had been a decent ballplayer. McReynolds's father wasn't known as a power hitter in rural Arkansas but people did recognize him as a talented player. Unfortunately, there were no organized leagues in which to hone his skills.3
Kevin, however, began playing organized baseball in junior high school and was such a good athlete that the school's football coach told him he couldn't play both baseball and football. McReynolds balked at this and told the coach that if he couldn't play baseball, he wouldn't play football either. Coach eventually relented.
McReynolds played baseball at Sylvan Hills High School in Sherwood, Arkansas. He became a leader on his high school team and one of the best high school players in the state. He hit .638 with 15 home runs and 60 RBIs during the first 25 games of his senior year. In 1978, he led the Sylvan Hills Bears team to the Arkansas Class AAA State Baseball Championship and was the tournament MVP. McReynolds was also named Arkansas High School Baseball Player of the Year that year. Many years later, in 2011, McReynolds was also inducted into the National High School Hall of Fame.4
He also met his future wife, Jackie, during his high school years. The two eventually married in 1988. They have two daughters. McReynolds and his family have continued to live in Arkansas. During the off-seasons, he would return home and spend his time hunting, one of his lifelong passions.
Although the Milwaukee Brewers picked McReynolds in the 19th round of the 1978 MLB amateur draft, he chose instead to go to school and play for University of Arkansas. It wasn't a difficult decision. "I didn't come from a wealthy family, and [the Brewers] offered no money," said McReynolds.
As a freshman in 1979, McReynolds hit .282 with eight home runs and 37 RBIs while starting in the Razorbacks outfield. The team reached the College World Series that season. McReynolds hit .566 with two home runs and five RBIs as Arkansas came up a run shy of winning the national title against Cal State-Fullerton. The youngster continued to improve during his sophomore and junior years, earning All-America and All-Southwest Conference honors in both years, as well as being named MVP of the 1980 Southwest Conference Tournament. He finished his college years with a batting average of .337, 33 homers and 121 RBIs, not to mention a career slugging percentage of .642, third best in school history.
"'I think I really got myself on the board when I was a freshman and played in the College World Series. A lot of scouts were there, following us around," he said. McReynolds had not been a secret to MLB. The San Diego Padres drafted him as the sixth pick in the first round of the 1981 MLB June amateur draft.5
Shortly before being drafted by the Padres in the summer of 1981, McReynolds injured a ligament in his leg in a collision at home plate. The injury, which required surgery to fix, kept him from playing that season while the knee was mending.
McReynolds started the 1982 season with the Class A Reno Padres of the California League. He hit .376 with 28 home runs and 98 RBIs in 90 games with Reno. The Padres moved him up to the double-A Amarillo Gold Sox (Texas League) for the final part of the season, where he continued to pound out the hits against the stiffer competition. He played 40 games at Amarillo and had five home runs and 39 RBIs.
Impressed, the Padres sent McReynolds to their Class AAA team, the Las Vegas Stars (PCL), in 1983. His offensive production continued apace at the higher level: he knocked out 32 homers and collected 116 RBIs. After spending most of the season with Las Vegas, the Padres called him up for good at the end of the season. McReynolds played 39 games for the Padres at the end of the season, hitting four home runs and getting 14 RBIs. He had actually spent the early part of the season with the Padres and made his major league debut on June 2, 1983. He started in center field against the Phillies and in his fourth major-league at-bat, McReynolds hit a solo home run to help the Padres win 4-1.
McReynolds had arrived. He became one of the starting outfielders for San Diego in 1984. During the offseason, the Padres had traded for Carmelo Martinez, Al Newman and Craig Lefferts as part of a three-team five-player deal with the Chicago Cubs and Montreal Expos. When the season started, McReynolds and Martinez made up one of the youngest and most promising outfields in the game. They were known as the M & M boys after the duo of Roger Maris and Mickey Mantle back in 1961.
Although McReynolds claimed that he embarrassed himself when he was called up to the Padres the previous year, he showed that he was serious about improving when he set a Padre record with seven home runs during spring training, an encouraging start. "I think the fans will get a lot more excitement out of Carmelo and me this year," he said on opening day.6
McReynolds played in 147 games that year in center field, finishing the season with a .278 batting average along with 20 home runs, which tied Graig Nettles for the team lead, and 75 RBIs, second behind Steve Garvey. At the end of the season, McReynolds finished 17th in the voting for the National League MVP.
The team itself had done quite well. The Padres played the Chicago Cubs for the 1984 National League championship. McReynolds had a great NLCS through the first four games, batting .300 with a home run and four RBIs, but he broke his wrist trying to break up a double play in the bottom of the sixth inning in Game Four and was done for the season.
Even worse, he missed the World Series. "I don't want to put myself through the strain of imagining how I'd play a ball in center.  Or what I'd do at the plate. All I can do is cheer," he said when the World Series started. And he didn't get to do much of that. The Padres lost to the Detroit Tigers four games to one. It would be the only time that McReynolds would make it to the World Series in his career.7
McReynolds returned to center field for the Padres in 1985 and continued to be one of the team's offensive leaders. His 15 home runs were third-best on the team and his 75 RBIs were second only to Garvey. McReynolds anchored the outfield that season. He continued to improve in 1986 as his batting average jumped 54 points — to .288 — and he achieved his career best OPS of .862. McReynolds's 26 home runs and 96 RBIs led the team, and he played all but four games for San Diego. Only Tony Gwynn played more.
Jack McKeon, general manager of the Padres traded McReynolds to the New York Mets on December 11, 1986 as part of multi-player deal. McReynolds along with minor-leaguer Adam Ging and Gene Walter were traded for minor leaguers Kevin Armstrong and Kevin Brown as well as Shawn Abner, Stan Jefferson and Kevin Mitchell. "We got the guy we need. Immediately we are a lot stronger than we were. I would hope that our third, fourth, fifth and sixth hitters are now the best in baseball. And we have the protection for Darryl Strawberry that we were looking for," said Mets manager Davey Johnson.8
McReynolds was involved in an usual, and historical, incident early in the 1987 season when the Braves Dion James fly ball hit and killed a dove minding his own business in the air above left field. Baseball and bird both fell in front of a startled McReynolds. He fielded the ball, but James still ended up with a double. It was the first, and still the only time in MLB history that a bird has been killed by a baseball during an official game, although it has happened more than once.9
After McReynolds arrived in New York, he moved to left field since the Mets already had a regular centerfielder in Mookie Wilson. But the change had little impact on his defensive performance as he finished with a .987 fielding percentage in 1987.
Mets fans quickly recognized him as quiet and even tempered, which stood out on a team filled with lots of more flashy personalities. He said that he may not have been appreciated in San Diego because of his quiet nature. "I think it's possible the front office in San Diego didn't know what kind of player I was. I have a fluid motion that makes it seem like I'm loafing."10
He continued to produce offensively after his arrival in New York. McReynolds became one of the anchors of the Mets lineup. His 29 home runs and 95 RBIs were third best for the Mets behind Strawberry and Howard Johnson.
McReynolds had his best season in 1988. The left fielder hit .288 with 27 home runs and 99 RBIs that season, finishing second on the Mets behind Strawberry. McReynolds performance earned him enough votes to finish third in the voting for MVP. He also recorded 21 stolen bases without being caught stealing to set the then NL Record. His mark was finally broken by Carlos Beltran in 2004.11
The Mets returned to the playoffs in 1988, and McReynolds made his second appearance in the postseason. He had two home runs and four RBIs for the Mets who eventually lost to the Dodgers in seven games. In the first game of the series, McReynolds risked injury when he had to slide past Mike Sciosia as he raced for home plate. "I was pretty much zeroed in on him. I didn't make the choice. He made the choice for me by where he was standing," he said later.12
The New York sportswriters, who were always looking for a story, wryly noted McReynolds's reticence. As Jim Murray wrote in the Los Angeles Times that year: "It's not that New York intimidates him. The big city. For him, Tulsa is a big city. Or his native Little Rock. Nor is he a 'Yup,' 'Nope' type. Kevin will talk, but you better hurry. Your best bet is on the way to the shower. He holds the team record for in and out after a game."13
When the season ended, McReynolds signed a new three-year contract with the Mets. It was, at the time, the most the team had ever given a player in their history. At the time, it was not money but language that held up the contract. McReynolds wanted insurance that his contract would be guaranteed if there was a lockout in 1990. The Mets also agreed to help him finance his duck hunting club venture in Arkansas as part of his contract.14
Over the next two years McReynolds earned his keep and gave the Mets confidence that his signing hadn't been  a mistake. In 1989, he hit .272 with 22 home runs and 85 RBIs. while batting .272. The following year he knocked out 24 homers and 82 RBIs as his batting average remained basically unchanged at .269. Both years, he quietly produced in the shadow of his more vocal teammates such as Strawberry and Dwight Gooden.
The Mets rewarded his efforts with a new $10 million contract before the 1991 season. Al Harazin, the Mets general manager, explained why the Mets were anxious to have McReynolds signed: "New York is preoccupied with style. Kevin would be the first to admit he is not preoccupied with style. That's O.K. with us. We're concerned with substance and that's what he's all about. I think he's as intense a player as we have on our ball club."15
But McReynolds's productivity dropped in 1991; he finished the season with just 16 home runs and 74 RBIs. Not only that, but he got caught stealing the paltry half-dozen times he tried that year. At one point, the new Mets manager Bud Harrelson switched McReynolds and Hubie Brooks in the outfield. Neither play felt comfortable with the switch, and Harrelson quickly reversed it.
Position switching didn't work, nor did much of anything else for McReynolds in 1991. He struggled again at the plate early in the season, and the Mets fans booed him roundly. He finally spoke out in May about the heckling and his frustration. "People here like to kick someone when they're down," he said. "[Y]ou more or less expect that in New York. I think a lot of people would like to see me fail." Meanwhile the Mets dropped to fifth place in their division, and the New York media continued blasting McReynolds for his lack of performance. Joe Sexton in the Times summed up the near-universal complaint: "McReynolds, as often as not in the cleanup slot in the order, never generated the power numbers expected of him."16
After this disappointing season, the Mets traded McReynolds to the Kansas City Royals on December 12, 1991. The trade sent McReynolds, Gregg Jefferies and Keith Miller to Kansas City for Bill Pecota and Bret Saberhagen. At the time, the Mets were concerned about their pitching staff and hoped that Saberhagen, a two-time Cy Young Award winner, would strengthen their rotation. Although primarily interested in Jefferies, the Royals hoped McReynolds would add some punch to their lineup. He was going to play regularly. Upon learning of the trade, Royals manager Hal McRae observed: "If [Jefferies] plays third, McReynolds will play right, with Kirk Gibson in left. If [Jefferies] plays left, Kevin Seitzer will go back to third, with McReynolds in right."17
McReynolds was now playing much closer to his home in Arkansas, but that didn't improve his performance. The early weeks of the 1992 season went much like the previous year's start. The Royals went 3-17 in April. "We deserved to be booed with that start," he admitted, "but the fans stayed loyal to us the whole time. I'm glad we didn't go through that [losing streak] in New York." At the time, McReynolds, whom the Royals hoped would provide some power, had one home run, two RBIs and was hitting just .150.18
McReynolds played in 109 games for the Royals in 1992, the fewest since he become a full time player in 1984. His batting average continued to drop and he hit only 13 home runs and garnered 49 RBIs. He continued to be the Royals primary left fielder in 1993 and his productivity remained pretty much static, although for the first time since way early in his career, his park-adjusted OPS (OPS+) fell below 100.
After two years with the Royals, the team traded McReynolds back to the  Mets in January 5, 1994, for Vince Coleman and cash. The Mets had been trying to unload Coleman, who had been a problem on and off the field for them during his three years with the team. McIlvaine, the Mets general manager spoke positively about his addition to the team. "This is a trade to help us be competitive right now in 1994 and hopefully beyond. [McReynolds] plays hard, he plays hurt, and he lets his glove and his bat do the talking.19
McReynolds had not had a particularly satisfying time in Kansas City. Plagued by injuries during his time with the Royals, he had also feuded with his manager. He welcomed the return to the National League, to grass fields, and to the Mets. "I think that a change of scenery will probably help me. And hopefully my performance dictates that I'm going to be in there every day."20
As he prepared for the media glare that would come with his return to New York, McReynolds acknowledged that his emotionless approach to the game and outwardly casual attitude had not pleased many of the Mets fans. "People say I have a lackadaisical, lazy attitude and I'm sorry they feel that way. But I'm not going to beat my head up against a wall trying to change it."21
When McReynolds returned to New York, the Mets were rebuilding their team. They hoped that McReynolds would bring some punch to their lineup as he platooned in left field with their younger players. Unfortunately, McReynolds's back problems cost him time on the DL during the season.
But he was producing only rarely that season. After a solid game at the plate on June 12, 1994, hitting two home runs against the Expos, Mets manager Dallas Green said "That's the kind of game we've been wanting out of him. He's worked hard to get where he is, but he hasn't really given us that kind of game all year." McReynolds had few games like that in 1994 and ended up appearing in just 51 of them. He batted .256 with four home runs and 21 RBIs.22
The Mets cut him loose and granted him free agency on October 25, 1994, at which point McReynolds decided to retire from baseball. "I'm ready to turn the page. I've been playing since I was 5 years old, and I never sat on the bench. I don't want to start at 35," he said.23
Since his retirement, McReynolds has lived in Arkansas with his wife and family. He has been involved in several business ventures such as partnering as a restaurant owner with long-time friends. As of this writing, he was investing most of his energies in his duck hunting club, which he had purchased after his first big contract with the Mets.
"It's been on my time [now], that's what it's been. The last couple of years when I was playing, I purchased a commercial duck hunting club down here in Dewitt, Arkansas called the Double Deuce [a reference to his most frequent uniform number, 22]. I spend a good amount of time down there." McReynolds's duck club allows him to indulge his lifelong passion for hunting, which he had always enjoyed on the off-seasons when he was a player.24
He looks back on his big league career fondly, feeling fortunate to have played with several Hall of Famers during his career. "I was really lucky. I got to start my career with Tony Gwynn, and I played with guys like Goose Gossage, Graig Nettles. These guys were legends to me growing up that I got to play with. Steve Garvey, George Brett in Kansas City . . . legends."25
Last revised: July 1, 2022 (zp)
Acknowledgments
This biography was reviewed by Tom Schott and fact-checked by Stephen Glotfelty.
Sources
In addition to the sources cited in the Notes, I also used Baseball-Reference.com, Baseball-Almanac.com, and Retrosheet.org websites for player, team, and season pages, and other pertinent material.
Notes
1 Tom Friend, "Why Success Won't Change McReynolds," Los Angeles Times, April 5, 1985.
2 Joseph Durso, "Silent McReynolds Lets Actions Speak for Mets," New York Times, August 21, 1988.
3 Friend, "Why Success Won't Change McReynolds."
4 Andrew Hutchinson, "Razorback Rushmore: Greatest Diamond Hogs of All-Time," HawgBeat.com, May 22, 2018.
5 Durso, "Silent McReynolds."
6 Steve Wulf, "The Beast Team in Baseball," Sports Illustrated, April 16, 1984.
7 Ken Denlinger, "McReynolds Sits One Out," Washington Post, October 12, 1984.
8 Joseph Durso, "Mets Trade Five for McReynolds in Eight-Man Deal, New York Times, December 12, 1986.
9 "This Flight Pattern Too Low at Shea," New York Times, April 13, 1987. See also Michelle Berthiaume, The Equinox, "MLB Players that Have Killed a Bird During a Game," accessed September 16, 2018, http://kscequinox.com/2012/09/mlb-players-that-have-killed-a-bird-during-a-game.
10 Mike Tully, "Quiet Kevin McReynolds a Big Hit in New York," New York Times, September 13, 1987.
11 Dave Fleming, "Utley's Perfect Season," BillJamesOnline.com, October 9, 2009.
12 Malcolm Moran, "No Runaround For McReynolds," New York Times, October 5, 1988.
13 Jim Murray, "Kevin McReynolds, the Silent Met, Just May Be Best Met of Them All," Los Angeles Times, October 6, 1988.
14 Murray Chass, "McReynolds Reaches Accord With Mets on 3-Year Contract," New York Times, December 27, 1987.
15 "McReynolds Not Too Flashy, But His $10 Million Pact Is," New York Times, December 28, 1990.
16 "McReynolds Lets Bat Do His Talking," New York Times, May 22, 1991; Jim Murray, "McReynolds Is the Biggest Flop In Mets' Year of Disappointments," Los Angeles Times, September 26, 1991.
17 Ross Newhan, "Mets Put In Overtime to Acquire Saberhagen," Los Angeles Times, December 12, 1991.
18 Mike Reilley, "Pressure-Free K.C. Is a Haven for Ex-Mets," Los Angeles Times, June 14, 1992.
19 Claire Smith, "Coleman Is Out and McReynolds Back In at Shea," New York Times, January 6, 1994.
20 Ibid.
21 Jennifer Frey, "Don't Get Excited for McReynolds's Sake," New York Times, February 22, 1994.
22 "McReynolds Does the Job He Is Paid to Do," New York Times, June 13, 1994.
23 "McReynolds Is Calling It a Career," New York Times, April 13, 1995.
24 John Manuel, "Where Are They Now?", Baseball America.com, July 21, 2017.
25 Ibid.
Born
October 16, 1959 at Little Rock, AR (USA)
If you can help us improve this player's biography, contact us.
https://sabr.org/sites/default/files/McReynoldsKevin.jpg
600
800
admin
/wp-content/uploads/2020/02/sabr_logo.png
admin
2018-10-10 11:57:44
2022-07-01 10:05:20
Kevin McReynolds