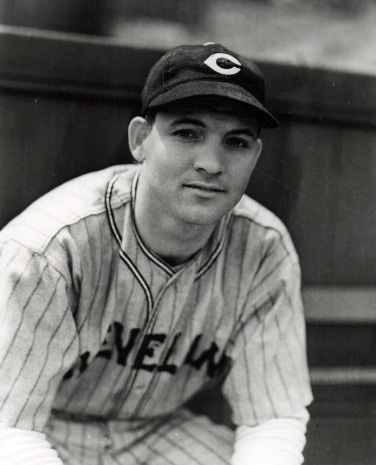 ---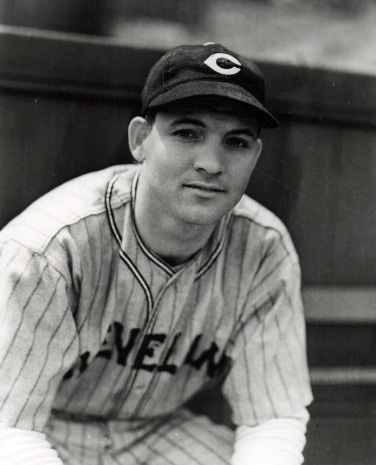 How much can one person cram onto his resume? Lloyd Russell was born in rural Oklahoma. He exemplified the "American Dream," going from humble beginnings to earn a doctorate from the University of Texas and became head of Baylor University's Department of Health, Physical Education and Recreation. Along the way he was a stellar four-sport high school athlete who went on to earn Southwest Conference honors in football and baseball. He served a two-year hitch in the Navy during World War II after guiding the North Texas State University Eagles basketball team to a league championship and national tournament. He played three seasons of professional baseball and made two appearances with the Cleveland Indians in 1938. A loving father and husband, he served his community of Waco, Texas, as a city councilman.
Lloyd Opal Russell was born on April 10, 1913, in Atoka, Oklahoma. the third child of Alonzo Newton Russell and Flossie Gertrude (Droke) Russell. In 1910 his father was working on the family farm in adjacent Coal County. The family had something of a nomadic existence and lived in Stonewall, Oklahoma, in 1920 before moving to Dallas, Texas. Alonzo left farming and worked various blue collar jobs before becoming a Baptist clergyman in Dallas.
Lloyd graduated from Oak Cliff High School in Dallas with quite a reputation as a football and baseball player. He enrolled in Baylor University in the fall of 1933 and joined the football team. Under the rules of the time, freshmen could not play varsity, so he was a member of the Cubs squad, which provided a practice team for the varsity and played area schools.
The single wing offense was in vogue at the time and Russell was a perfect fit. He had good size — 5'11" and 165 pounds, ran well, and possessed a strong arm. In the single wing a player, either a halfback or the quarterback, needed to be a dual threat passer and runner. Russell "runs with bewildering deception and passes with unerring accuracy."1 He also played on the freshman baseball team and in track ran high and low hurdles, threw the javelin, and did the broad jump.
Somehow word of Russell's baseball talent reached Cleveland, Ohio. The Cleveland City League was one of the nation's fastest paced amateur circuits. The Rosenblums signed Russell to play shortstop for them. In June 1934 he joined future major leaguer Jimmy Wasdell and former Indians' outfielder Ken Hogan on the team. The pitching ace was lefty John Hvisdos, who went on to a seven-year minor league career. The squad won the league and moved on to the National Baseball Federation tournament.
The Federation tournament was held in Youngstown, Ohio, and attracted teams from as far away as Birmingham, Alabama. The Rosenblums won their first two games before losing to Birmingham in the double-elimination format. They rebounded with a couple of wins to face Birmingham, still undefeated, for the title. Cleveland won twice to emerge with the crown. Russell left immediately because football practice had started at Baylor.
The Baylor Bears returned their star, Joe Jack Pearce, from 1933 and now augmented his talents with Russell in the backfield. The pair would alternate at quarterback or tailback. They were daring runners, adept passers, and shifty pass-catchers. One of the characteristics of the single wing was that the center could snap the ball to any of the four backfield men. Sometimes they were even on the move at the time of the snap. Having two players who could execute the offense added to its effectiveness. Although Pearce and Russell provided a spark to the offense, the team still suffered through a 3-7 season, winning only one league match.
Russell played shortstop for Baylor in spring 1935. When the collegiate season ended and classwork was complete, he went back to Cleveland and the Rosenblums. The Rosies had lost Wasdell and Hvisdos to the pros and finished well off the pace in the city league. Russell did get a chance to face his first major league pitching when the Rosenblums faced the St. Louis Cardinals in a June 27 exhibition before 10,000 fans. The Cardinals won, 11-3, but Russell smacked a double off Ray Harrell and scored.
The 1935 Baylor football campaign got off to an auspicious beginning with a 39-0 thrashing of Southwestern University. Russell scored on runs of 15, 19, and 33 yards. He opened the game with Hardin-Simmons the following week with a 66-yard scoring gallop. Waco sportswriter Jinx Tucker exclaimed, "A bounding gazelle over the green turf of Carroll field in the form of Lloyd Russell, singing, dashing, scintillating, kicking, passing quarterback was the difference between Baylor University and Hardin-Simmons."2
Tucker's comment on "singing" stuck with Russell. Other sportswriters soon picked it up and he was known as the "Crooning Quarterback". Even when he did not perform great heroics, the songster theme followed him. The third game of the season was a 6-0 win over Texas A&I. Russell was held in check and one unidentified scribe said, "If Russell had a song to sing, it must have been a blues theme….Unable to run with success he did some plain and fancy kicking."3
Baylor continued to roll. They beat Arkansas, 13-6. Two touchdown passes by Russell led to a 14-6 win over Texas A&M. The stage was set for the Baylor homecoming game against Sammy Baugh and the Texas Christian Horned Frogs. TCU proved too powerful and took a 28-0 victory behind Baugh's four touchdown passes. The next week the Texas Longhorns crushed Baylor, 25-6. Hopes of a league title melted away as Baylor finished 8-3.
That winter Russell went from the gridiron to the hardwood and joined the basketball squad along with two other football teammates. He also had a brush with fate when the car he was driving on February 26, 1936, hit another that had stopped on the highway. Five students riding with him were injured. Russell was unharmed. The Bears basketball squad finished 12-13 and Russell earned his letter. In March he was back at shortstop for the Bears. He also found time to play with the Eddy Sluggers, a local semi-pro squad. Football coach Morley Jennings also led the baseball squad. They finished 9-6-1 overall and 6-6 in the league. Russell was named to the All-Southwest Conference team, an honor he would repeat in 1937.
How Russell spent the summer of 1936 is uncertain. A few Texas newspapers reported he had a broken ankle; others said it was merely a strain. Other papers stated he played baseball in Cleveland. A search of box scores did not reveal his name in the Cleveland City League. When players reported to fall football at Baylor, Russell was not amongst them.
Local newspaper scribe Jinx Tucker had harsh words for Russell. "Here is Lloyd Russell a natural-born football player: a hip-shaking dare devil of the gridiron, who, if he desired, could play pro football for a living…. The sad or laughable part of the story is that, as a baseball player, he is a complete washout. He can't hit a lick."4 Tucker went on to say that baseball scouts had made Russell think he was more of a prospect than he really was.
A couple days after Tucker's scathing analysis, Russell was in pads on the practice field. On September 26 he caught a touchdown pass in a 13-0 win over Hardin-Simmons. Centenary beat the Bears, 10-0, the following week in a non-conference game. In the conference opener the Bears lost to Arkansas, 14-10. The Bears faced pre-season favorite Texas next. Baylor was down 18-0 going into the fourth quarter when they staged a miraculous comeback. The Bears scored a rushing touchdown early in the fourth quarter. On their next possession Russell scored on a pass. On the next Texas possession he made an interception that set up the winning touchdown. Baylor triumphed, 21-18. Sadly, this miraculous win was followed by a tie with Texas A&M and then another drubbing by Sammy Baugh and TCU. The Bears ended the season 6-3-1.
Russell and teammate Ken Clark went from the gridiron to the hardwood again. The team improved to 11-9, but Russell did not see enough action to letter. That spring he returned to the diamond. He got off to a terrific start and was hitting .481 at mid-season. In contrast to Tucker's words the previous fall, the Dallas Morning News dubbed him a "flashy shortstop".5 Behind pitcher B.B. (Jelly) SoRelle and Russell's hitting, the Bears finished at 12-6, good for third place.
Edgar Allen, owner of the Class A Southern Association Knoxville Smokies, signed Russell to his first professional contract with the Cleveland Indians. Russell joined the Smokies on June 4 and was inserted at shortstop. His second base partner was frequently Dutch Meyer, who had been Sammy Baugh's top target at TCU. The Smokies finished last in the league. Russell batted .260 and exhibited very little power: seven doubles, three triples and an inside-the –park homer. In the field he made 41 errors in 103 games. One play that did not escape his grasp was his marriage on August 7 in Knoxville to Mary Wilson. Mary was from Vernon, Texas, and the pair had met on campus at Baylor.
After a winter as a newlywed and graduate student, Russell joined the Indians in New Orleans. The Tribe brought 12 rookies to camp. Ken Keltner and Tom Irwin were the infielders most likely to succeed. Cleveland scribe Gordon Cobbledick thought as many as eight might stick, but he was quick to suggest Russell needed more seasoning.6 Russell saw plenty of exhibition action at shortstop. In practices, he was given work at second and third. Plans were to option him to St. Paul, but he was included on the roster that headed north. He would make two appearances with Cleveland (April 26 and May 7), both of them as an eighth-inning pinch runner in victories. He did not score in either game.
Rosters had to be cut down by May 23. On May 17 he was optioned to New Orleans in the Southern Association. He played a dozen games with the Pelicans before joining the Syracuse Chiefs in the Class AA International League. With the Chiefs he batted lead-off and hit .243 in 23 games. He was sent to Albany in the Class A Eastern League. Batting mostly in the second spot of the line-up, Russell hit .281 and poked 13 extra base hits. In the field he proved a liability as he made 29 errors in 57 games for an .891 fielding percentage.
Russell went to spring training again with Cleveland. The Indians had signed Lou Boudreau and had no room for Russell. On March 31 he was released to the Wilkes Barre Barons in the Eastern League. Hoping for an assignment to a higher level, Russell balked at going back to the Eastern League. Cy Slapnicka, the farm director, said he would find a higher level if possible. Russell made it clear that if he did not make the majors in 1939 he would take up coaching.7
The Barons ended the season in last place. Russell played 90 games at shortstop and 37 at second base. He batted a career-best .286 with 23 doubles and 10 triples. In the field he made only 28 errors at shortstop and finished number two in the league in fielding percentage, a massive improvement over 1938. He was named an honorable mention all-league selection at the close of the season. True to his word, he left the professional ranks when he was not called up in September.
Russell became a physical education instructor at his alma mater. In addition he was an assistant football coach and the head baseball coach in 1940 (11-7) and 1941 (11-8). He left Baylor to become athletic director and football and basketball coach at St. Mary's in San Antonio, Texas. After the 1942 season the college suspended football because of the war effort. They never restarted the program. He moved on to North Texas State in Denton, Texas, and became head basketball coach. His 1943 squad, led by Bill Menefee, won the Lone Star Conference title and was invited to the National Intercollegiate Basketball Tournament in Kansas City. This tourney is better known as the NAIA Division 1 Tournament.
The Eagles traveled to Kansas City and won their first three games. One of the victories, 45-41, knocked out the defending champion, Hamline. In the semi-finals North Texas lost to Northwest Missouri State, 47-31. They rebounded to defeat Murray State, 59-55, in overtime to win third place. Two decades later, Russell would use his influence as a faculty member and alumnus to bring Bill Menefee to Baylor as basketball coach. Menefee left the hardwood in 1973 to become athletic director for the Bears.
Russell left North Texas to serve in the Navy. When he was discharged he finished his doctorate at the University of Texas. In the fall of 1946 he began his career as head of the physical education and health department at Baylor.8 Still young and spry, Russell found time to play AAU basketball, enter badminton tournaments, and return to the ball diamond. His second go-round in baseball found him as a semi-pro pitcher. His pitching teammate on a Waco club was Frank Broyles, who went on to a noteworthy NCAA football coaching career at the University of Arkansas.
Mary Russell completed her degree and became a school teacher in Waco. The couple welcomed two daughters to the family. Russell left Baylor for three years to serve as athletic director at East Texas State. He returned to his position as department head at Baylor in 1954.
The family resided in Waco and was active in civic affairs. Mary and Lloyd served on numerous committees and chaired fund-raisers. He became a city councilman, and in 1962 was inducted into the Baylor University Sports Hall of Fame. The couple was driving to their lake cabin when Lloyd was stricken with a heart attack on May 24, 1968, near Clifton, Texas. His funeral was held at Waco's First Baptist Church and he was buried in Oakwood Cemetery.9 In addition to Mary and the two daughters, he was survived by two grandchildren. A scholarship in his memory was endowed by the Baylor University Association of Health, Physical Education and Recreation.10
Photo credit
Courtesy of Nancy Chapman.

Notes
Born
April 10, 1913 at Atoka, OK (USA)
Died
May 24, 1968 at Clifton, TX (USA)
If you can help us improve this player's biography, contact us.
https://sabr.org/sites/default/files/RussellLloyd-CLE.jpg
600
800
admin
/wp-content/uploads/2020/02/sabr_logo.png
admin
2016-09-15 12:12:23
2016-09-15 12:12:23
Lloyd Russell