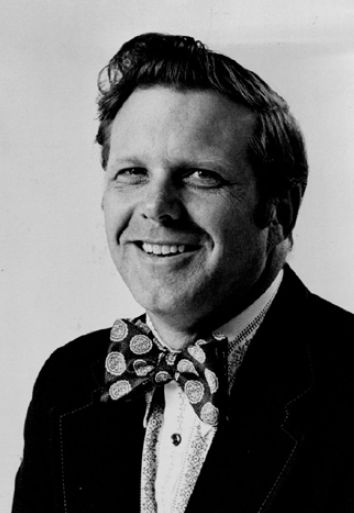 ---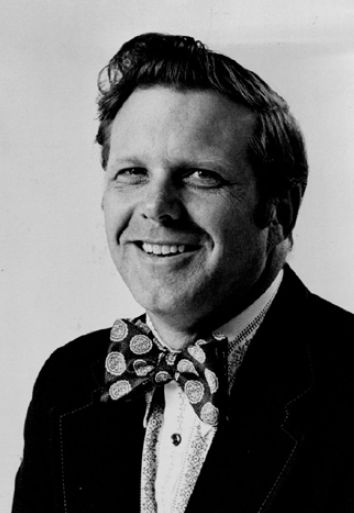 Max Nichols knelt in an on-deck circle beside Jackie Robinson, had his picture taken with Pee Wee Reese, and watched Satchel Paige throw strikes over a matchbook — and all that by the age of 15. As a sportswriter he would meet hundreds of players, write thousands of columns about them, cast the worst vote in MVP history, and preside over induction day at the Baseball Hall of Fame. And all with the honesty and integrity that would bring him many rewards.
Max Joseph Nichols was born on March 5, 1934, in Oklahoma City, to Dale and Margaret Nichols. His father was an apartment manager and his mother a housewife. Max had two brothers: Gordon, three years older, and Larry, three years younger. One of Max's earliest memories was riding the streetcar with his father to Texas League Park in Oklahoma City and sitting in the bleachers to watch a game in 1941. He loved baseball, but as a teenager he hurt his arm playing shortstop, an injury that ended his dream of being a professional ballplayer. He could still write about the game, though, and that became his entry point into a lifetime of involvement in sports.
At 15, Max won an essay contest, with the prize being the job of batboy for teams visiting the Oklahoma City Indians. His first day was April 5, 1949, an exhibition game with the visiting Brooklyn Dodgers, and Max got to kneel in the on-deck circle with the subject of his essay, Jackie Robinson. The next day it was Satchel Paige and the Cleveland Indians coming to town, and during the season Max would meet former and future major leaguers. For the next four years he worked in the press box as a gofer for the writers, and watched and learned all he could about sportswriting.
While at the University of Oklahoma, where he got a BA in journalism in 1956, Nichols worked at the Daily Oklahoman as a sportswriter. Moving on to Columbia University in New York City, he added a master's in journalism in 1957, this time working as sports publicity director for the college. After graduation he worked for the Associated Press in New York, covering everything from tennis to horse racing to baseball, including a story about the Giants and Dodgers and their plans to move to the West Coast. After just a few months at the AP, he was drafted into the US Army, and following basic training he married his girlfriend from Oklahoma, Mary "Mickey" Conroy, before they moved to Germany for the two years he was stationed there. During his service Nichols spent his time as sports editor of the 3rd Infantry Division newspaper, and the couple had their first child, Karl, in 1958. They had three more children back in the United States: Renata in 1960, Kelley in 1961, and Kevin in 1966.
After he got out of the service in 1959, Nichols joined the Minneapolis Star, which was awaiting the imminent arrival of major-league baseball to the city. When the Washington Senators moved to Minnesota in 1961, Nichols stepped into the baseball beat with the Twins. The early days with the new team were a struggle to establish their new identity, but as the team showed improvement on the field, so did Nichols in his reporting. He added correspondent for The Sporting News to his résumé in 1962, and eventually wrote dozens of articles for the newspaper over the years. This helped raise Nichols' profile as a writer, as did articles he wrote in 1965 for Sport magazine, and the appearance of the Twins in the 1965 World Series.
In 1967 Nichols took up a new position, and faced the worst time of his career. In early September he stopped being the baseball beat writer and switched over to the assistant city editor job on the Star, the Tribune's sister paper. At the end of the season he was one of the two Minnesota voters for the American League MVP, and his vote for the Twins' César Tovar (.267/6/47) made him the only person not to vote for Triple Crown winner Carl Yastrzemski (.326/44/121). The outrage at this vote was immediate, and before his identity was revealed, writers across the baseball world attacked him for not voting for Yastrzemski. One of Nichols' own outlets, The Sporting News, wrote "[W]e believe that the BBWAA, within its own ranks, should take some action to penalize the writer for his unwise vote by banning him from ever serving again on a selection committee."1 The paper quoted several writers as saying it was a hometown vote, and since the other voter from the Twin Cities, Arno Goethal of St. Paul, specifically noted that he had voted for Yastrzemski and put Tovar seventh, little doubt was left as to who it could be.
In November Nichols acknowledged that he had voted for Tovar and gave his reasoning, as summarized in a newspaper article. "'It was not a hometown vote,' says Nichols. 'In my opinion, the basic idea is who is the most valuable to a team. Tovar won games at six positions. … [H]is arm, his catches and his play in both infield and outfield made him most valuable. He played in a record 164 games. My vote was not a knock at Yastrzemski. … I suppose it's a matter of the meaning of most valuable.'"2 In a further interview, Nichols wondered about the process of voting and why people would see the need to attack him: "'I don't know why it had to be unanimous. If that's democracy — that I had to vote the same way everyone else voted — then we're living in two different democracies.'"3
Almost immediately after Nichols was named, a number of writers rallied to Nichols' side. Some who had attacked him when he was anonymous suddenly changed their tune, saying that it was his vote and his right to make it how he felt. The Sporting News's attitude changed to say, "Nichols' vote for Tovar did not reflect discredit on himself as much as it did on the Baseball Writers' Association, which has been in hot water all too often for unwise, thoughtless and even capricious voting by its committee members."4 Other writers praised Nichols' character. "He is one of the most sincere, honest, open-minded baseball writers I have ever met," said one.5
Still, there continued to be attacks. Nichols had switched jobs at the beginning of September and missed the last month of the baseball season when Yastrzemski made his push for glory. Some thought he should have given up his MVP vote since he wasn't there for the full season, and Nichols partly concurred: "If I did anything wrong, it may have been that."6 Later writers, with the remove of history and context, took a much harsher view. "That's the worst individual vote in Baseball Writers history," suggested Joe Posnanski. "Max Nichols went on to have a long and admirable career in journalism, by the way. That was, however, the last year he covered baseball."7
A final word on the subject must go to Nichols himself. He spent a month going through the media storm, something he would spend much time on the other side of over the years, and he did not enjoy the experience at all: "But what hurt the most was that my own colleagues turned on me. It has not been any fun for me."8
Nichols took some time away from the Star in 1968 when he was hired as public-relations director for the Minnesota Pipers of the American Basketball Association. The Pipers had moved from Pittsburgh that summer, and spent one disastrous season in Minneapolis before moving back to Pittsburgh the following year. Max didn't even last that long, starting in July 1968 but leaving at the end of the year to return to the Star, becoming sports editor in February 1969.
Back at the Star, Nichols was now free to write about anything involving sports. Over the years he would cover golf (the U.S. Open was held at Hazeltine, Minnesota, in 1970), fishing (for many years he went to Bemidji in northern Minnesota at the opening of the fishing season, often taking son Karl with him), and football with both the University of Minnesota Golden Gophers and the Minnesota Vikings. But baseball was Nichols' first love, and he would write about it again and again.
Nichols was also moving up in the world of writers, and the Yastrzemski firestorm seemingly did not hurt him at all. In October 1970 he was elected vice president of the Baseball Writers Association of America, and a year later became president, something he called the greatest honor of his life. Among his duties as president in 1972, he was an official scorer at both the All-Star Game and the World Series, and in midsummer he was the master of ceremonies at the Hall of Fame induction ceremony. There he mixed with the stars, introduced Commissioner Bowie Kuhn, and was there for the induction of eight players into the Hall of Fame, among them Sandy Koufax, Yogi Berra, and Josh Gibson.
In 1974 Nichols accepted a new job when Kuhn appointed him director of information for Major League Baseball. "We are fortunate to secure the services of a man of the professional stature and ability of Max Nichols," Kuhn said. "His addition to our staff will add significantly to our capacity to keep the public fully and accurately informed about our game."9 However, Nichols lasted only two days on the job. "The job was quite satisfactory," he said, "but I was under a great deal of emotional strain for personal reasons and I didn't want to bring my family into the situation."10 He said later that the commute back and forth from Minnesota to New York was too difficult to deal with for his family.
Nichols returned to the Star as a daily columnist, again covering various sports, but now also different aspects of civic life. He reported, for example, on the Minneapolis school board and on changes to downtown, and spent much time writing about the Metrodome. He believed in the possibilities that the Metrodome would bring to Minneapolis, wrote columns about how it would help the city, and had much influence in the civic and political machinations that eventually resulted in the dome being built.
In 1980 Nichols and his wife moved back to his hometown, as he accepted a job as editor of the Oklahoma City Journal Record, a daily business and legal newspaper. He wrote deep articles about the local business scene and community, and received numerous awards over the years for his writing. "Max clearly has a vision for the community," the judges for an AP award said. "Although some readers may disagree with his opinions, they are at least exposed to an intelligent discussion of the issues."11
From his reporting Nichols wrote two books, one a history of Oklahoma's First Interstate Bank, the other a biography of John and Eleanor Kirkpatrick, two Oklahoma philanthropists. His interest in history led him to take a position in 1990 as public-relations director at the Oklahoma Historical Society, for whom he wrote a monthly column, "One for the Oklahoma History Book," which appeared in newspapers across the state. He continued to write a column for the Journal Record.
More awards followed. Nichols received a Distinguished Alumni award from the University of Oklahoma in 1986; he was inducted into the Oklahoma Journalism Hall of Fame in 1995; and was inducted into the Oklahoma Historians Hall of Fame in 2013.
In 2005 Nichols wrote a much more personal book, Every Single Good Day. This was the story of his wife's battle with Alzheimer's disease and the response his family had to it. Mickey had died of the disease in 2002 and Max hoped the book would be used by other families going through the same problems that he and his family had. It provided many lessons about the disease, and also much personal information about their lives.
After Mickey's death, Max moved to New York City to join his partner, Carol Rosenwald, a longtime friend, and he continued to write his columns for both the Oklahoma City Historical Society and the Journal Record. Now he covered items of interest to Oklahoma in New York, whether it was Oklahomans showing up on the stage in New York, or a discussion of Southern-style barbecue in New York City. Perhaps taking a dig at the writers who had turned on him those many years ago, he wrote about how much New Yorkers know baseball, and said, "[M]y doorman Joe knows more baseball than some writers I knew during my years of covering the Minnesota Twins for the Minneapolis Star from 1961 through 1979."12
Max Nichols has experienced everything in his profession from the heights to the depths, but always in an honest and intelligent way. He wrote the truth, whether for good or bad, and ultimately he believed that to serve his readers properly was the only way he could do his job. One quote may serve to sum up his writing career: "He gave up the job of official scoring because he found the squabbles he was getting into with the players were interfering with his responsibility to report the true picture of the Twins to his readers."13
Sources
Nichols, Max, Every Single Good Day (Mustang, Oklahoma: Tate Publishing, 2005).
Nichols, Max, Batboy for Jackie Robinson and The Brooklyn Dodgers!
Notes
1 C.C. Johnson Spink, "Who Voted For Cesar Tovar?" The Sporting News, December 2, 1967, 16.
2 Rick Talley, "Keyes Nears One-Mile Mark," Rockford (Illinois) Register-Star, November 23, 1967, D2.
3 Joe Falls, "An Apology to Writer Who's True to his Beliefs," The Sporting News, December 16, 1967, 2.
4 C.C. Johnson Spink, "Tovar in Jensen's Class," The Sporting News, December 16, 1967, 14.
5 Falls.
6 Ibid.
7 Joe Posnanski, "Pitchers and the MVP Award," Joe Blogs, joeposnanski.com/joeblogs/pitchers-and-the-mvp-award/, accessed July 5, 2014.
8 Jim Bell, "A fellow makes a point," Alton (Illinois)  Evening Telegraph, June 15, 1968, B2.
9 "Nichols Joins Kuhn as Director of Information," The Sporting News, August 24, 1974, 11.
10 "Nichols Resigns From Commissioner's Staff," The Sporting News, October 12, 1974, 24.
11 "The Journal Record Wins Five Firsts in AP Contest," Oklahoma Journal Record, April 2, 1993.
12 Max Nichols, "No Amount of Mudslinging Disheartens Big Apple Baseball Fans," Oklahoma City Journal Record, February 28, 2005
13 Falls.
Born
March 5, 1934 at Oklahoma City, OK (US)
If you can help us improve this player's biography, contact us.
http://sabr.org/sites/default/files/MaxNichols.JPG
600
800
admin
/wp-content/uploads/2020/02/sabr_logo.png
admin
2014-02-14 12:52:55
2021-08-15 09:39:35
Max Nichols