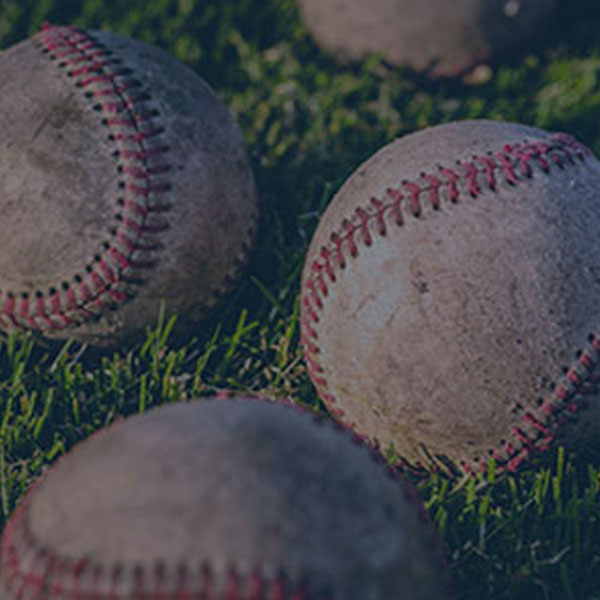 ---
Between the two of them, brothers Michael and Larry Corcoran won 177 games and pitched three no-hitters in the major leagues. But all of those wins and pitching marvels belong to Larry, who was one of the best pitchers in baseball in the early 1880s, and led Chicago to three straight pennants. Michael, however, had only one appearance in the major leagues, which was sandwiched between two of Larry's starts. Desperate for pitching in 1884, Chicago gave Mike his dream shot on the mound, but it quickly became an absolute nightmare. In a 14-0 loss to the Detroit Wolverines, Mike Corcoran walked seven, surrendered 16 hits, and threw five wild pitches. "His wild pitching and giving of bases," wrote the Chicago Tribune, "together with ragged fielding, caused the loss of the game."1
"There is a strong resemblance between the brothers in feature, stature and action, but not in effectiveness," wrote the Detroit Free Press after his shellacking in Detroit.2
Beyond that, little was known about Mike until research by SABR's Biographical Committee revealed more details of his life.
Michael J. Corcoran was born October 10, 1858, in Brooklyn, New York, to William and Anna Corcoran. The 1860 census lists 2-year-old Michael with younger brother Larry, who was less than a year old. William worked as a butcher, which he was still doing at the 1880 census when Larry was listed as a "ball player." Michael and his brother, William, were working as ship carpenters. Four younger siblings — Frances, Margaret, Thomas, and Mary — were all school-age children.
On March 18, 1882, Larry and Mike played on the same team in an exhibition (perhaps we would use the term "pickup") game at the Parade Ground at Prospect Park in Brooklyn. Mike pitched and Larry played third base. The brothers, playing for "Barnie's Side," lost 4-1 to "Holdsworth's Side," and "the contest was witnessed by a large crowd of spectators, and it was heartily enjoyed," wrote the Brooklyn Daily Eagle.3
In 1883, Corcoran is mentioned being a part of a semipro team in Hartford, Connecticut, managed by Christian Meisel.4 Corcoran also pitched in the spring exhibition season for the New York Metropolitans of the American Association. "The Metropolitans," wrote the Boston Herald, "put Corcoran in to pitch and [Edward] Cramer to catch. The former is a brother of the Chicago Corcoran."5 Corcoran didn't make the regular roster and instead pitched for a team in Atlantic City, New Jersey, which disbanded in August. The Springfield, Massachusetts, team acquired Corcoran as one of the five Atlantic City players. "Corcoran, who will pitch," wrote the Springfield Republican, "is a brother of Larry Corcoran of the Chicagos."6
Then came his one major league start, which the Detroit Free Press headlined: "The Chicagos, Aided By Another Corcoran, Entertain Detroit Spectators." But not all of the blame was placed on Corcoran's right arm. "Not that he deserved very good support, but he deserved better than he got." His pitching was "frightfully wild in his delivery, and kept poor [catcher] Flint jumping around behind the bat as exhaustively as Larry ever did…A large proportion of the hits made by the Detroits were got after the side should have been out," with the numbers of wild pitches Corcoran threw.7
In a modern fan's view, Mike Corcoran did not pitch a poor game. In today's game, an emergency starter is often asked to "get us into the fifth inning," and if that were the case, Corcoran would have left with only two runs allowed. In the first inning, Corcoran walked the bases loaded, and a single scored two. He worked out of the jam, and then threw three scoreless innings. But this was the 1880s, and starting pitchers were expected to pitch the entire game. Detroit scored single runs in the fifth and sixth, two in the seventh, three in the eighth, and five in the ninth. Only four runs were earned, but the walks and wild pitches ended his major league career. One memorable play, however, was brother Larry making a "wonderful catch" in right field which prevented a certain home run. Corcoran also had a walk and a strikeout in four times at the plate. "The Chicagos," wrote the Inter Ocean, "thinking they could win with any pitcher, presented a brother of Larry Corcoran's and the home team made him think he had better sign with amateurs."8
"Mike went home satisfied that he was not a pitcher," remarked the St. Louis Post Dispatch.9
Corcoran went west and played in the Colorado State League, which consisted of Denver, Leadville, and Pueblo, in 1885. "A brother of Larry Corcoran is pitching for the Denver team"10 reported the Rocky Mountain News. He pitched for Leadville against Denver on July 28, facing familiar struggles. Corcoran walked three in the first inning and his catcher committed three passed balls, yet only one run scored. In the second, two walks and two wild pitches allowed another Denver run. Corcoran lost, 4-1, but allowed only one earned run while walking five and striking out eight.11 Apparently Corcoran played for every team in the league. He entered a game for the Pueblo Pastimes in a game against Leadville. The starting pitcher sprained his ankle and "Corcoran, formerly of the [Leadville] Blues, took his place."12 No information was found on any teams he may have played for after 1885.
The 1900 census shows Corcoran living in a rented home on Manhattan Avenue in Brooklyn with siblings Frances, Mary, and Thomas. Michael is listed as a "sparmaker." In both the 1910 and 1920 censuses he is still living with Frances on Bainbridge Street in Brooklyn, working as a carpenter in a shipyard. There is no record of him ever marrying.
Corcoran spent his last years living in Brookhaven, New York, and died on October 11, 1927, at the age of 69, in East Setauket, New York.
Sources
Nemec, David. The Rank and File of 19th Century Major League Baseball: Biographies of 1,084 Players, Owners, Managers and Umpires. (Jefferson, North Carolina: McFarland, 2012), 23.
SABR Biographical Research Committee November/December 2008 Report. Accessed July 6, 2016.
Notes
Born
October 10, 1858 at Brooklyn, NY (USA)
Died
October 11, 1927 at East Setauket, NY (USA)
If you can help us improve this player's biography, contact us.
/wp-content/uploads/2020/04/no-bio.jpg
600
800
admin
/wp-content/uploads/2020/02/sabr_logo.png
admin
2016-08-10 19:04:25
2016-08-10 19:04:25
Mike Corcoran