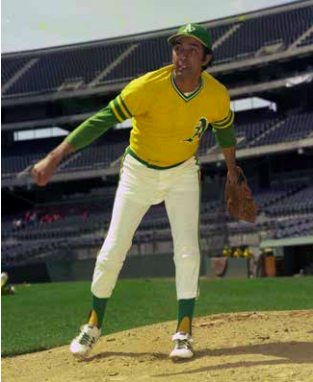 ---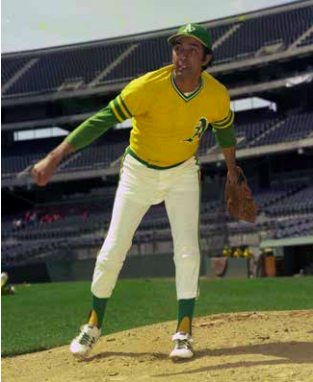 Orlando Peña was a typical youth in Cuba in the early 1950s. He was crazy about baseball. As a teenager, he played baseball in Havana with a group of friends who included future major leaguers Jackie Hernandez, Marcelino Lopez, and Zoilo Versalles.1 Peña was born Orlando Gregorio (Quevara) Peña in Victoria de las Tunas, Cuba, on November 17, 1933. Victoria de las Tunas is the capital of Las Tunas Province in east-central Cuba about 400 miles from Havana.
Before turning to baseball as a teenager, Peña worked as a butcher in his father's supermarket. (He had scars on his fingers to remind him of his first job.) He went on to play professional baseball for nearly two decades.2
In 1955 Peña and 286 others attended a tryout camp in Havana conducted by the Cincinnati Reds. He was one of three players signed by the Reds out of the camp. He got no bonus and was assigned to Daytona Beach of the Class-D Florida State League for $175 a month.
Peña won 21 games with a 1.96 ERA for Daytona Beach and earned all-star honors. For 1956 the Reds assigned him to High Point-Thomasville of the Class-B Carolina League. There he went 19-12 with a 2.42 ERA to help the Hi-Toms earn the league title. After winning 40 games in his first two professional seasons, Peña moved up to the Triple-A International League in 1957. As a spot starter (12 starts) and reliever for the Havana Sugar Kings, he was 12-10 (tying for team lead in victories) with a 2.76 ERA. On the next to last day of the season, pitching in relief against the Miami Marlins, Peña was struck in the face by a line drive, but x-rays revealed no fractures. In 1958 Peña went to spring training with the Reds, one of 22 pitchers in camp. He opened the season with Havana. Used again as a spot starter and reliever, Peña was 11-10 with a 3.27 ERA and four shutouts. The Reds brought him up in late August. On August 24, 1958, Peña made his major-league debut, in relief against the Los Angeles Dodgers at LA Memorial Coliseum. After allowing a single to Gino Cimoli to lead off the bottom of the eighth inning, Peña retired the next six hitters and was the winning pitcher when the Reds rallied in the ninth to grab a 6-5 victory. Over the final month of the season, Peña made nine relief appearances, allowing just one earned run in 15 innings. He was 1-0 with three saves and a 0.60 ERA. After pitching in 25 games in the Cuban League over the winter, Peña reported to spring training with the Reds in 1959. He solidified his bid to make the Opening Day roster by tossing a complete-game five-hitter in a 4-1 exhibition victory over the St. Louis Cardinals on March 25. Peña allowed just four earned runs and 21 hits in 26 innings in four exhibition appearances.
Peña indeed stuck with the Reds; one columnist wrote that Peña was his "dark-horse nominee for rookie of the year."3 Peña made eight starts and 38 relief appearances in 1959, going 5-9 with five saves and a 4.76 ERA. San Francisco's Willie McCovey was a unanimous choice as the Rookie of the Year.
Peña didn't make the Reds' Opening Day roster in 1960. He opened the season with Havana (which was relocated by the International League to Jersey City on July 7). Peña went 13-11 with a 3.30 ERA in 37 appearances (29 starts) to earn a September recall by the Reds. Peña was 0-1 with a 2.89 ERA in four appearances over the final two weeks of the season. Peña spent the entire 1961 season in the International League. He opened the season with Jersey City but in July was traded to the Toronto Maple Leafs with cash for pitcher Ken Johnson. Peña was 12-8 with a 3.75 in 41 appearances for the two teams. In November, the Reds, who still controlled Peña's contract, sold him to Toronto. Peña opened the 1962 season with Toronto, which now had a working agreement with the Milwaukee Braves. He was 9-9 with a 3.12 ERA in 24 appearances for the Maple Leafs. He made 19 starts (with 10 complete games and five shutouts) before the Braves traded him to the Kansas City Athletics on August 3, 1962. The Athletics, who were managed by Hank Bauer and in ninth place (46-61) at the time of the trade, moved Peña into the starting rotation immediately. On August 5 Peña made his American League debut, pitching a complete-game six-hitter in Kansas City's 5-2 victory over the Cleveland Indians. Cleveland's runs were solo home runs by Al Luplow and Tito Francona. Peña helped his own cause with an RBI single. He picked up his second victory with a five-hitter in a 12-1 victory over the Twins in Minnesota on August 24. Five days later, Peña tossed his first major-league shutout, allowing three hits in a 6-0 victory over the Los Angeles Angels in Kansas City. Over the final two months of the season, Peña was 6-4 with a 3.01 ERA in 13 appearances.
Peña and the Athletics got off to a good start in 1963. He won three games without a loss in the first month (including a 5-0 shutout of the Baltimore Orioles). Peña's fourth victory, 11-3 over the Cleveland Indians on May 1, was a four-hitter.
Peña lost his next five decisions, but his five-hitter in a 9-3 victory over the Washington Senators on May 31 evened his record at 5-5. In June he and the Athletics both struggled. Peña went 0-5 as the Athletics won just 9 of 30 games.
Peña's losing streak reached eight games before he beat the Baltimore Orioles, 2-1, on July 19. Peña won his next two decisions to improve to 8-13 but then lost his next six decisions to drop to 8-19 on August 25. On August 31 he earned his ninth victory with a 7-0 shutout of the Angels in Kansas City, and he won his next two starts to improve to 11-19. On September 14 Peña lasted just one inning in the Athletics' 6-4 loss to Boston in Kansas City. He allowed four runs in the first inning (including three on a home run by future Hall of Fame manager Dick Williams) in his 20th loss of the season. Six days later, Peña outpitched 20-game-winner Jim Bouton in the Athletics' 4-3 victory over the Yankees in New York. Peña finished the season with a 12-20 record and a 3.69 ERA for the Athletics, who finished in eighth place (73-89). In 1964 the Athletics dropped to last place with a 57-105 record. Peña led the pitching staff with 12 victories. He was 12-14 with a 4.43 ERA in 40 appearances (32 starts). In 219⅓ innings, Peña had a career-high 184 strikeouts. Peña and the Athletics struggled at the start of the 1965 season. A 5-4 loss to the Chicago White Sox on May 18 dropped his record to 0-6 with a 6.88 ERA and the Athletics to 7-23. That was Peña's last start for the Athletics. He pitched out of the bullpen before being claimed on waivers by the Detroit Tigers on June 23. Peña, who had made 82 starts for the Athletics since August of 1962, would start only three more games in the major leagues. After being acquired by the Tigers, Peña went 4-6 with four saves and a 2.51 ERA in 30 relief appearances. In 1966 he made 54 relief appearances for the Tigers (pitching 108 innings). He was 4-2 with seven saves and a 3.08 ERA. Peña opened the 1967 season with the Tigers, but on May 6 he was sold to the Cleveland Indians. With the Indians, he made 48 appearances (one start), and was 0-3 with a team-high eight saves and a 3.36 ERA. Peña did not make the Indians' Opening Day roster in 1968. He was optioned to Portland of the Triple-A Pacific Coast League and it would be two years before he returned to the major leagues. Peña was 3-6 with a 2.75 ERA in 27 appearances for Portland when his contract was sold on July 9 to the league rival Seattle Angels. With the Angels he was 4-0  and he finished the season with a 7-6 record and 2.80 ERA in 56 games. In September 1968 Peña's contract was purchased by the expansion Kansas City Royals. Over the winter, Peña pitched in the Puerto Rican League, going 4-7 with a 1.97 ERA for league champion Santurce. Peña spent the 1969 season with the Royals' Omaha farm team in the revived American Association. He went 9-3 with a 4.34 ERA for the Royals, who won the league playoffs.
After the 1969 season, Peña pitched for Magallanes in the Venezuelan League. On November 16, the day before his 36th birthday, he had a memorable outing as he went the distance in a 1-1 game that was stopped by rain in the 15th inning. The next day, Peña who hadn't returned to Cuba since the Castro revolution in 1960, flew to Miami to meet his mother, who had been allowed to emigrate from Cuba. Peña rejoined Magallanes and helped the Navigators win the Caribbean World Series. That performance gave Peña hope that he could stick with the Royals in 1970. Instead, he was released the day before Opening Day and was taken on as one of two batting practice pitchers for the Royals. Nick Willhite, who had spent parts of five seasons in the major leagues, was his left-handed counterpart.
"I had a good winter season in Venezuela, so I thought I had a chance of making the Royals," Peña said. "I knew it would be tough. Then when I saw all of those young guys, I knew I had problems. This organization is going with young guys. I talked everything over with my wife. [Manager] Charlie Metro explained how I could help the Royals. This is a beautiful organization to work for."4 In early June the Pittsburgh Pirates came to Kansas City for an exhibition game. Peña threw batting practice as usual. The next day he signed a free-agent contract with the Pirates, who were looking for bullpen help in their bid for the NL East Division title. Peña went 2-1 with two saves and a 4.78 ERA in 23 appearances for the Pirates before being released in late August. In March of 1971, the 37-year-old Peña signed a minor-league contract with the Baltimore Orioles and spent time with the Orioles in camp. He opened the season with Miami of the Class-A Florida State League and in his first appearance of the season, pitched a 2-0 shutout victory over Key West. With a 9-4 record and a 0.70 ERA (nine earned runs in 115 innings), Peña earned a promotion to Rochester of the International League. With Rochester, he was 2-1 with five saves and a 2.45 ERA in 11 appearances. He also made five appearances with the Orioles in August, going 0-1 with a 3.07 ERA. The four teams Peña played for in 1971 all won titles: La Guaira (Venezuela), Miami (its third straight Florida State League title); Rochester (which won the International League title and the Little World League Series); and the Orioles (the American League pennant). After the season, Peña, who pitched winter ball for 20 consecutive seasons, returned to the Venezuelan League. Peña spent the entire 1972 season in the minor leagues again, splitting his time between Miami and Rochester. At 38, he had arguably his best season in Organized Baseball. He started the season with Miami again, going 15-3 with five shutouts, seven saves, and a 1.38 ERA. In 10 appearances with Rochester, Peña was 7-0 with a 0.96 ERA. His combined season totals: 22-3 with a 1.25 ERA and 187 strikeouts in 180 innings. That season earned Peña a nonroster invitation to spring training with the Orioles in 1973 and he pitched his way on to the squad. Peña was used sparingly by the Orioles over the first two months of the season, going 1-1 with a save and a 4.03 ERA in 11 appearances (including two starts). On June 15 the Orioles sold Peña's contract to the St. Louis Cardinals. He pitched well for the Cardinals: 4-4 with a 2.18 ERA in 42 relief appearances. His six saves were second on the club (behind fellow Cuban Diego Segui's 17). Peña returned to the Cardinals in 1974, going 5-2 with a save and a 2.60 ERA in 42 appearances. On September 5 the Cardinals traded him to the California Angels for pitcher Rich Hand. In four appearances for the Angels over the final month of the season, Peña pitched eight shutout innings and recorded three saves. His three saves led the team (which had only 12 saves in a 68-94 season). 
The 1974 season was the 11th in which Peña had pitched for two or more teams in the same season. Angels general manager Harry Dalton had an explanation for the many moves by Pena (18 teams in 20 professional seasons):
"For about eight years now people have thought that Orlando's arm was about to die and most clubs haven't wanted it to happen while he was on their roster. So whenever they have to make room, the old man is the first to go.

"But used right, Peña has proved he can still do a job. And he's a good guy to have on a club. When he was released by Pittsburgh I signed him (Dalton was then with Baltimore) and sent him to our Miami club as a player-coach and he was great with our young pitchers. He's simply a professional pitcher."5
In early March of 1975, Angels manager Dick Williams said that Peña was one of two relief pitchers assured of a spot on the Angels' Opening Day roster. In his 20th spring training, Peña acknowledged the rumors that he threw a doctored ball.
"Well," he said, "maybe I've thrown a few at various times. But then with the new spitball rules it's a little tougher, although there's no real way for the umpires to detect it. I throw a forkball, too, and it acts the same way as a spitter (dipping sharply at the plate). No, I don't mind if they accuse me of it because it makes the hitter worry a little more."6
Peña's major-league career ended in 1975, when he was released by the California Angels on May 5. The release came four days after he was the losing pitcher in the Angels' 11-10 loss in 13 innings to the Royals in Kansas City. Peña was 0-2 with a 2.13 ERA in seven appearances at the time of his release. In his 14 big-league seasons, Peña was 56-77 with 40 saves and a 3.71 ERA in 427 appearances. He made only 93 starts in the big leagues – 77 of them in his three seasons (1962-1964) with the Kansas City A's.
But Peña, who was 41, wasn't done pitching. After being released by the Angels, he signed a minor-league contract with the Oakland A's. After throwing three days of batting practice in Oakland, he was assigned to Tucson of the Pacific Coast League. Over the rest of the season, Peña went 2-6 with a 6.27 ERA in 21 appearances for the Toros.
In 1979 the Inter-American League, with franchises in Miami, Caracas, Santo Domingo, San Juan, Maracaibo (Venezuela), and Panama, was formed and classified as a Triple-A league. Roberto Maduro, the former owner of the Havana Sugar Kings, headed the league. Peña was named the pitching coach for the Miami team, which was managed by Davey Johnson. Early in the season, Johnson was forced to leave the leave to seek medical attention for back problems. While he recovered from surgery, Peña and Hal Breeden were interim co-managers. The league was short-lived. On June 17 the Panama and San Juan clubs folded. On June 30 the remaining four teams folded. Miami, with a 51-21 record, was in first place when the league shut down. Peña made one appearance on the mound for the Amigos, pitching six innings (allowing just one earned run), at the age of 45. Over 13 minor-league seasons, Peña compiled a 148-91 record with a 2.75 ERA in 451 games (210 starts). Soon after the Inter-American League folded, Peña went to work as a scout for the Detroit Tigers. He had an immediate impact.
In the first week of June of 1980, Commissioner Bowie Kuhn lifted the embargo on signing Cuban refugees. Peña and the Tigers led the way to the signing of Cubans. Peña signed three players – Eduardo Cajuso, Barbaro Garbey, and Roberto Salazar – to minor-league contracts. Cajuso and Salazar did not rise above Class A, but Garbey, whom Peña had discovered in a refugee camp at Fort Indiantown Gap, Pennsylvania, reached the majors with the Tigers in 1984. Garbey spent parts of three seasons in the major leagues during his career, which spanned 15 seasons (including seven in Mexico). Peña worked for the Tigers through 1986, and then went to work for the Chicago White Sox as a scout and roving pitching coach.
In June of 1989, the White Sox summoned Peña to work with struggling pitcher Melido Perez. Peña "tried to work the kinks out of Perez's forkball delivery. (Peña had learned to throw the forkball from Pirates great Elroy Face in the 1950s.) After working with Perez, Peña traveled to Sarasota, Florida, to work with first-round draft pick Jack McDowell, who had been sent to the minors after going 5-10 with the White Sox the previous season.7Peña continued to work as a scout for the White Sox into the 1990s. Peña is a member of the Caribbean Baseball Hall of Fame, which honors players primarily from the Caribbean Series. He pitched in four Caribbean Series.
Last revised: July 1, 2017
This biography is included in "20-Game Losers" (SABR, 2017), edited by Bill Nowlin and Emmet R. Nowlin.
Sources
In addition to the sources cited in the Notes, the author also consulted Baseball-Reference.com, milb.com, and Retrosheet.org.
Notes
 1 Patrick Reusse, "Versalles Was Our Early Hero; Shortstop Had a Real Love of the Game," Minneapolis Star Tribune, June 10, 1995: 1C.
2 Associated Press, "Orlando Pena Back Again After 17 Baseball Years," Iowa City Press-Citizen, April 21, 1972: 17.
3 Dick Young, "Young Ideas," The Sporting News, April 8, 1959: 20.
4 Joe McGuff, "Metro Goes to Bat for Sunken Bases," The Sporting News, May 2, 1970: 18.
5 Ross Newhan, "Orlando Pena: Does He or Doesn't He?" Los Angeles Times, March 18, 1975: G1.
6 Ibid.
7 Bill Jauss, "White Sox Notes," Chicago Tribune, June 18, 1989: B4.
Full Name
Orlando Gregorio Pena Quevara
Born
November 17, 1933 at Victoria de las Tunas, (Cuba)
If you can help us improve this player's biography, contact us.
https://sabr.org/sites/default/files/PenaOrlando.png
600
800
admin
/wp-content/uploads/2020/02/sabr_logo.png
admin
2012-01-04 20:08:45
2023-01-09 02:41:59
Orlando Peña