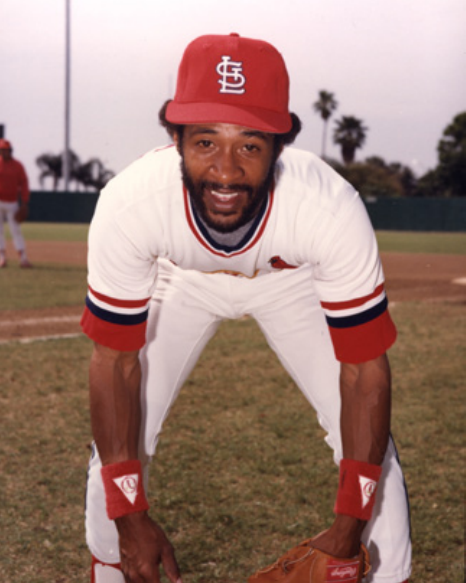 ---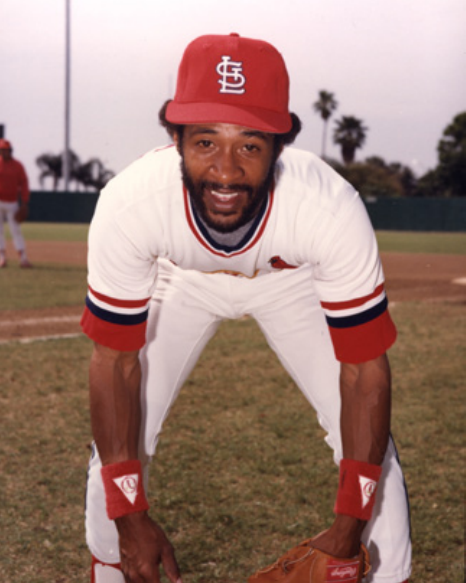 He was called the Wizard of Oz for his phenomenal fielding feats. A 15-time All-Star, Ozzie Smith won 13 consecutive Gold Gloves and is usually regarded as the greatest defensive shortstop in the history of baseball. Yet he said that his tumble into the Springfield Mystery Spot on The Simpsons TV show was one of the highlights of his career.1
Osborne Earl Smith was born on December 26, 1954, in Mobile, Alabama, the second of the six children of Marvella and Clovi Smith. When Ozzie was 6 years old, the family moved to the Watts section of Los Angeles. His father drove a delivery truck for Safeway stores, and his mother worked as an aide at a nursing home. During the Watts riots of 1964, the family slept on the floor to avoid stray bullets that might enter their home.2
As a child, Ozzie developed quick reflexes by activities such as bouncing a rubber ball off concrete steps and seeing how quickly he could catch it. The lad practiced backflips in sawdust piles at a nearby lumber yard.3 Smith's first ball glove was reportedly fashioned by wrapping a brown paper bag over his left hand.4 He played basketball and baseball at Locke High School, but did not excel to the point where he would attract the attention of college recruiters. In 1974 he entered California Polytechnic State University at San Luis Obispo on a partial academic scholarship. He made the baseball team as a walk-on. Cal Poly coach Berdy Harr taught him how to switch-hit. When the college's regular shortstop broke his leg, Smith took over the position and unexpectedly became a star. During June 1976 he was playing semipro ball in Clarinda, Iowa, when he was selected by the Detroit Tigers in the seventh round of the amateur draft. He did not sign with the Tigers, but returned to Cal Poly for his senior year. Upon graduation from college, he was selected by the San Diego Padres in the fourth round of the 1977 draft. He was signed by Bob Fontaine Jr. Jim Weigel was Padres scouting director at the time. The Padres assigned Smith to Walla Walla, Washington, in the Class-A Northwest League, where he hit .303 in 68 games.
In 1978 Smith attended the Padres' spring-training camp at Yuma, Arizona, as a nonroster invitee. His play earned him a roster spot and the 5-foot-11, 150-pound, 23-year-old shortstop made his major-league debut on April 7, 1978, batting eighth in the starting lineup for Opening Day at San Francisco's Candlestick Park. In his first big-league at-bat, facing San Francisco's John Montefusco, he grounded into a force play to end the second inning. The next day he singled off Jim Barr for his first major-league hit. By April 20 he was hitting only .222, but he proved he belonged in the big leagues by making a spectacular fielding play. Jeff Burroughs of the Atlanta Braves was batting. Smith described what happened: "He hit a ball back up the middle that everybody thought was going into center field. I instinctively broke to my left and dove behind second. As I was in the air, the ball took a bad hop and caromed behind me, but I was able to catch it with my bare hand. I hit the ground, bounced up, and threw Burroughs out at first."5
In the Padres' last home game of the 1978 season, Smith first performed a backflip for the fans. His backflips, cartwheels, and handsprings later became his trademark. He finished his rookie year batting .258, with an on-base percentage of .311, a slugging average of .312, one home run and 46 RBIs. He was runner-up to Atlanta's Bob Horner in the vote for National League Rookie of the Year, largely because of his superb fielding. Smith was justifiably proud of his fielding prowess: "What I did, I did every day. Anyone can make a great play every now and then on any given day. But what I did, I did every day. … I may not drive in 100 runs each year, but I can prevent 100 runs from scoring against us."6
In the 1979 season Smith started out 0-for-32 before going 1-for-4 on April 13 to move his batting average to .029. He did not hit well all season, winding up with a .211 batting average, no home runs, and only 27 RBIs. (Smith did not achieve a .200-level batting mark until August 4. His fielding kept him in the lineup, as he led the league in assists, the first of eight times he led the NL in that category. He also led in putouts twice and in range factor seven times. His 8,375 career assists are the most ever made by any major-league player at any position in the entire history of baseball. Smith won the first of 13 consecutive Gold Gloves in 1980. The next season he was named to the All-Star Game for the first of 15 times.
Smith married Denise Jackson in November 1980. He had met her at the Astrodome in Houston, where she was a part-time usher. The couple had three children: Osborne Earl (called Nikko), Dustin, and Taryn. Nikko, a singer-songwriter, was among the top 10 finalists on American Idol in 2005. Ozzie and Denise were divorced in 1996.
On December 10, 1981, Ozzie Smith was part of a six-player swap, with San Diego pitchers Steve Mura and Al Olmsted going to St. Louis for temperamental shortstop Garry Templeton, part-time outfielder Sixto Lezcano, and relief pitcher Luis DeLeon, but the deal was not completed until 62 days had passed. Smith had a no-trade clause in his contract and balked at the trade. "I'm still here in San Diego, and I have no intention of leaving," he said at a press conference on January 26, 1982. "This is my home. I love it here."7 His wife, Denise, was a producer for a radio talk show in San Diego, which may or may not have had an influence on his reluctance to move to St. Louis. When the shortstop finally agreed to accept the transaction, he credited Cardinals manager Whitey Herzog for his change of heart. "I've always admired Whitey Herzog as a manager," he said. "When he sat down and talked baseball, he was totally different. He was so sincere it was so unreal the way he talked. It took me two weeks to find out that I wanted to play for him. He's a great baseball man."8
At the time many observers thought San Diego got the better of the deal. Smith hit .222 the previous season, compared with Templeton's .288. Their lifetime averages to that point were .231 and .305, respectively. What was in Smith's favor, of course, was his fielding. St. Louis Post-Dispatch sportswriter Rick Hummel wrote in The Sporting News that "the way Smith plays shortstop has been described in ballet-like terms." Smith said that he "tries to play the position a little differently from everybody else. 'I like to add my own little touch. I call it flair. Some people would call it hot-dogging, but I call it flair. It's in a way like an artist.'"9
Former New York Mets shortstop Bud Harrelson was quoted as saying, "The thing about Ozzie is, if he misses a ball, you assume it's uncatchable. If any other shortstop misses a ball, your first thought is, 'Would Ozzie have had it?'"10
In his first year in St. Louis, Smith helped the Cardinals win the pennant and the World Series. In the NLCS against the Atlanta Braves, he posted some terrific offensive numbers, unusual for him. In 13 plate appearances he drew three walks and collected five hits, for a batting average of .556, a .615 on-base percentage, a .556 slugging average, and an outstanding OPS of 1.171. He batted in three runs and stole one base as St. Louis swept the the best-of-five playoffs in three games. In the World Series victory against the Milwaukee Brewers, Smith came back down to Earth and hit only .208. He followed the same script in 1985, starring in the NLCS and slumping in the World Series. In the best-of-seven playoffs that St. Louis won in six games against the Los Angeles Dodgers Smith went 10-for-23, an average of .435, with an OBP of .500, a .696 slugging average, and an otherworldly 1.196 OPS. He hit a game-winning walk-off solo homer in Game Five, the only postseason home run he ever hit. (The unlikely ninth-inning blast off Tom Niedenfuer was Smith's first-ever round-tripper hit from the left side. Longtime Cardinals radio announcer Jack Buck made an iconic call on the St. Louis airwaves for Cardinal fans to "Go Crazy" while Smith circled the bases. In the World Series the Cardinals lost to the Kansas City Royals, and Smith got only 2 hits in 23 at-bats, for a miserable .087 batting average. During the 1987 postseason he hit .200 as the Cardinals won the NLCS from the San Francisco Giants and .214 as St. Louis lost the World Series to the Minnesota Twins. Smith's final postseason appearances came in 1996. He got one hit against San Diego in the NLDS and was hitless against Atlanta in the NLCS.
In 1992 Smith was involved in an unusual television production.11 In September 1991 he agreed to be a guest on The Simpsons TV show. That is, his voice was to be a guest. Smith himself did not appear in the flesh on the program. Instead, a cartoon figure represented Smith, but Ozzie's actual voice was used. He practiced reading the script ahead of time. "I worked on those lines, even though there wasn't really a whole lot of them," he said. "I just wanted to get the inflections in the right place."12 His voice was recorded weeks before the program was telecast, as the nine guest ballplayers appearing in the program were never in the same place at the same time. In the show, while standing in line at an Elvis Presley exhibit at Graceland, Smith was recruited to play for the Springfield softball club. However, before the game began he visited the Springfield Mystery Spot and as he stepped inside, he fell to oblivion, never again to be seen.
Early in his career, Smith was the prototypical "no hit, good field" shortstop. It took seven seasons for him to improve on his rookie year batting average of .258. In 1987 Smith finished second to Chicago Cubs slugger Andre Dawson for the NL MVP award when he hit .303, the only time he topped .300 in his long career. But he kept working on his hitting and averaged a respectable .277 over his last 10 years. Many people were surprised to learn that Smith collected 2,460 hits in his career. It took him 19 seasons and a lot of determination, but he did it.
Smith became extremely disenchanted with new manager Tony La Russa's platoon system at shortstop, and announced his retirement on June 19, 1996, effective at the end of the season. On Saturday, September 28, Ozzie Smith Day was celebrated at Busch Stadium II before the game with the Cincinnati Reds. The Cardinals retired Ozzie's number 1, and Smith later singled home a run during a 5-2 victory. He played his final regular-season game on September 29 at the age of 41. He batted leadoff for the Cardinals and went 0-for-2 against Cincinnati's Curt Lyons before being replaced by Royce Clayton in the fourth inning. His career stats were 2,573 games, 1,257 runs scored, 2,460 hits, 28 home runs, 793 RBIs, 580 stolen bases, .262 batting average, .337 OBP, .328 slugging, and .666 OPS. Not the most impressive numbers, but his spectacular fielding was enough to get him elected to the National Baseball Hall of Fame in 2002, his first year of eligibility.
The game of September 29 was not Smith's last major-league game. The Cardinals won the 1996 National League Central and faced the San Diego Padres in the Division Series. Smith started Game Two and collected one hit and two walks, and scored a run. Smith also appeared in Game Three of the NLDS as a pinch-hitter and lined out to left field. He failed to make a hit in nine times at bat in the NLCS versus Atlanta. During his career, Smith appeared in 42 postseason games – two in the NLDS, 19 in the NLCS, and 21 in the World Series.
After retiring as a player, Smith hosted This Week in Baseball on national TV in 1997.
From 1997 to 1999 he did color commentary for a St. Louis station, then went to CNN.
In 2012 he rejoined the Cardinals as a special instructor during spring training. He has also been an entrepreneur with several different business interests.
In addition to the National Baseball Hall of Fame, Smith has been inducted into other halls of fame, including the Missouri Sports Hall of Fame, the Alabama Sports Hall of Fame, the St. Louis Walk of Fame, and the St. Louis Cardinals Hall of Fame Museum. He finished third in the voting for shortstops in the Major League Baseball All-Century Team, and appeared on The Sporting News' list of the 100 Greatest Ballplayers. A bronze statue of Ozzie Smith stands at the northwest corner of the current Busch Memorial Stadium in St. Louis. The sculpture shows Smith stretched horizontal to the ground while fielding a baseball. At the unveiling of the statue, sculptor Harry Weber told the acrobatic shortstop, "You spent half of your career up in the air. That makes it difficult for a sculptor to do something with it."13
Last revised: January 10, 2016
This biography is included in "Nuclear Powered Baseball: Articles Inspired by The Simpsons Episode 'Homer At the Bat' " (SABR, 2016), edited by Emily Hawks and Bill Nowlin. For more information or to purchase the book in e-book or paperback form, click here.
Sources
In addition to references in the Notes, the author used the following sources:
Spatz, Lyle, ed. The SABR Baseball List and Record Book (New York: Scribner, 2007).
Notes
1 Erik Malinowski, "The Making of 'Homer at the Bat,' the Episode that Conquered Prime Time 20 Years Ago Tonight," deadspin.com. February 20, 2012.
2 Ozzie Smith and Rob Raines, Wizard (Chicago: Contemporary Books, 1998), 4.
3 Smith and Raines, 7.
4 https://nytimes.com/2002/01/10/sports/on-baseball-wizard-started-with-his-eyes-shut.html
5 Smith and Raines, 21.
6 "Ozzie Smith Biography," IMDb.com, no date.
7 The Sporting News, February 13, 1982.
8 The Sporting News, March 27, 1982.
9 Ibid.
10 Ron Fimrite, "No. 1 In His Field," Sports Illustrated, September 28, 1987.
11 Fox Broadcasting Company, "Homer at the Bat," The Simpsons, February 20, 1992.
12 Malinowski.
13 Associated Press, August 11, 2002.
Born
December 26, 1954 at Mobile, AL (USA)
If you can help us improve this player's biography, contact us.
http://sabr.org/sites/default/files/Smith-Ozzie.png
600
800
admin
/wp-content/uploads/2020/02/sabr_logo.png
admin
2016-01-04 20:37:30
2020-09-01 13:30:04
Ozzie Smith