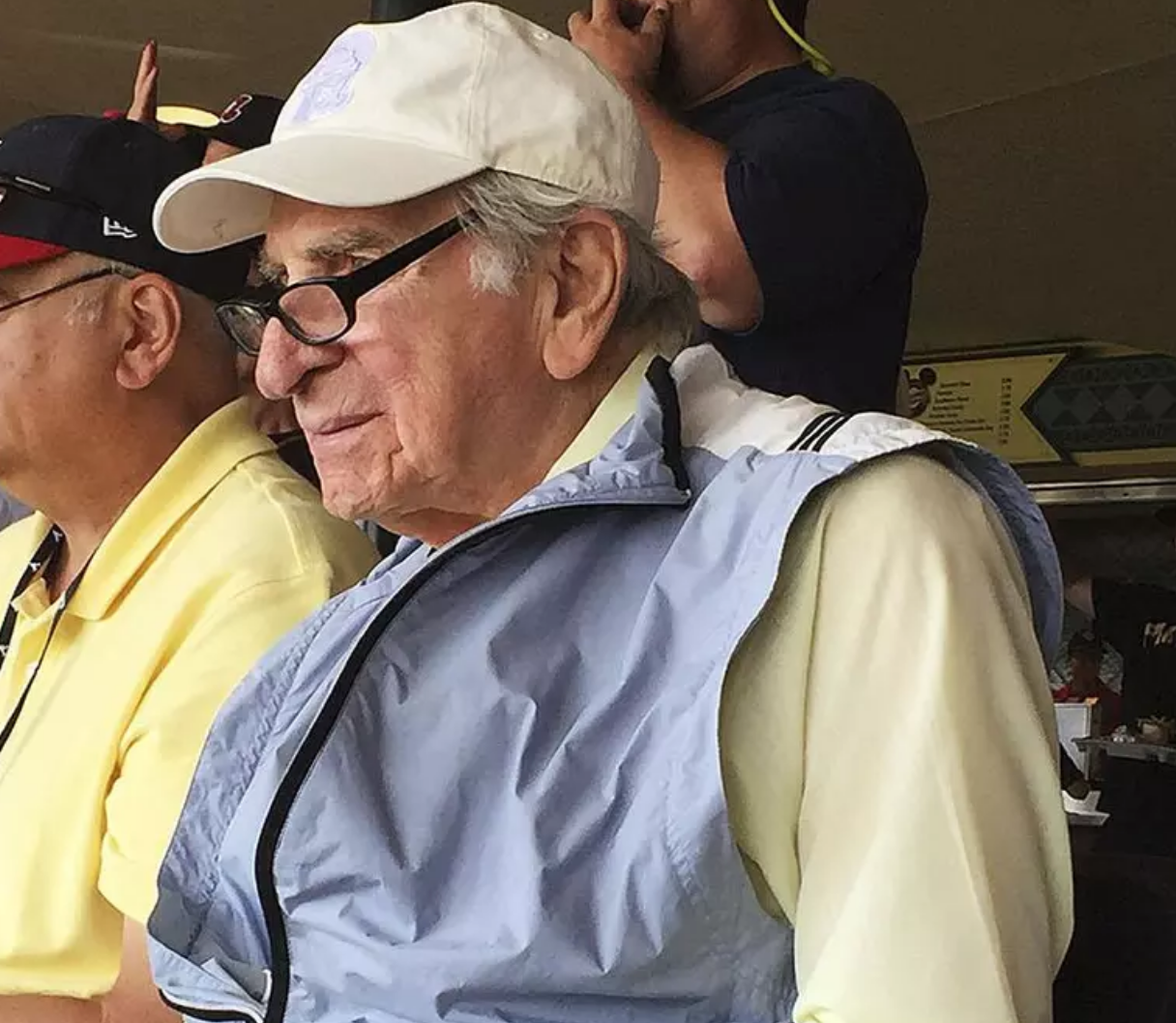 ---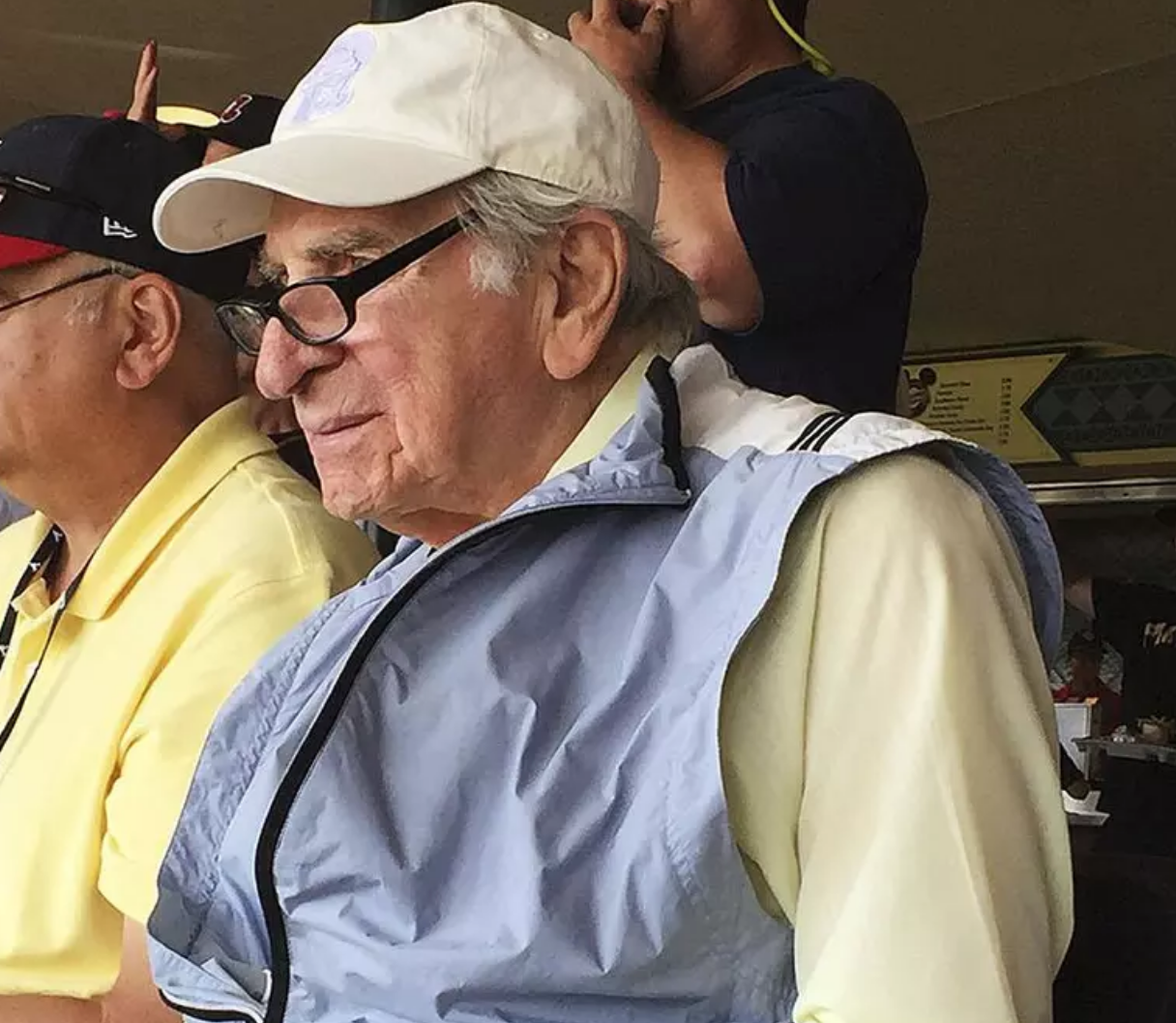 Tommy "T-Bone" Giordano appeared in only 11 games in the majors at the end of the 1953 season, but he spent nearly his entire adult life in Organized Baseball as a player, manager, scout, and front office executive. Before he died in February 2019 at 93, he was the MLB's oldest active scout.
As director of player development for the Orioles in the 1970s, he was responsible for drafting Cal Ripken Jr. Later with the Indians, he was credited with signing Manny Ramirez.
Tommy was born Carmine Arthur Giordano in Newark, New Jersey, on October 9, 1925. 1 His parents, Patsy and Grace, were born not far from each other in Italy, but they met and wed after they emigrated to America.2 His father, a butcher, owned a combination grocery-deli. Carmine and his two younger brothers, John and Anthony, lived with their parents in a small apartment above the store. 3 Italian was the language the family spoke at home.4
He went by "Carmine" through high school, according to his brother John.5 Carmine legally changed his name to Thomas, a name he chose, in the fall of 1947. "I was born in America," his daughter said her father told her. "Tommy is an American name."6
Carmine served as an altar boy at Our Lady of Mount Carmel Roman Catholic Church in Newark, helping with mass most days before working at the grocery after school. Patsy Giordano knew little about baseball and wanted his son to concentrate on his studies and help him at the store, as both his brothers did.
When Carmine made the East Side High School team, he had to make excuses for why he arrived home so late. When Patsy found his son's baseball glove and spikes hidden at home, he chopped them into pieces on a butcher block.
Once Carmine began to show promise as a slick-fielding shortstop and right-handed batter, his father changed his tune about the game. He began feeding his son, who grew to an even six feet and played at 175 pounds, a steak meal before each game. After Giordano hit two homers one day, he was asked where he got all his power. "Before every game, my dad fixes me a big T-bone steak," he explained. From then on, his nickname was "T-Bone."7
When Giordano graduated from high school in 1944, the 18-year-old was deemed 4-F, ineligible for the military draft, because of badly fallen arches. "We had to tape them up before every game," his brother John said.8 Even so, Red Sox scout Jack Egan signed Carmine to a $150-a-month contract. Sent to Scranton in the Class-A Eastern League, he hit .218 in 34 games.
His manager there was Heinie Manush, the future Hall of Fame outfielder. Manush excelled at stealing signs. Giordano, like his teammates, relied on Manush to know what pitch was coming. On the next-to-last game of the season, however, Giordano was looking for a curve when he was hit in the head by a fastball. This was before players wore batting helmets. He spent two days in the hospital with a hairline skull fracture.9
The beaning was bad enough, physically and mentally, that Giordano did not play professionally in either 1944 or 1945. Instead he enrolled at Panzer College of Physical Education and Hygiene in East Orange, New Jersey, where he earned a BS degree in 1946.10
The athletic director at Panzer helped Giordano overcome his fear of inside pitches by throwing tennis balls near his head. Although Giordano had no experience in soccer, he was installed as goalie on the college's team. Despite his minor league experience, he was allowed to play shortstop on the Panzer baseball team.11 Egan, who had signed him for Boston, had kept track of him and offered Giordano (apparently now a free agent) a contract with the Pirates, for whom Egan now scouted.
Pittsburgh sent Giordano to Salisbury in the Class D North Carolina State League for the 1947 season. There, still listed as "Carmine," he thrived, hitting .285 with 11 homers in 71 games. Playing as "Tommy" the next season after his name change, he split time with two Class B Pittsburgh farm teams: Davenport in the Three-I League for 24 games and York (Pennsylvania) in the Interstate League for 117. He hit a combined .253.
Giordano married the former Berenice Muncy in 1948. They had met while both attended Panzer. A daughter, Gail, was born in 1949. Tommy's wife and daughter accompanied him during his playing and later managing years. The Giordanos adopted a son, Jean, born in Italy in 1959, when the boy was two years old. Tommy and Berenice had been married for 70 years when she died in 2018.
Prior to the 1949 season, the Chicago White Sox acquired Giordano from the Pirates. Months later, Chicago sent him to the Yankees. After starting the season with the Pirates' Charleston affiliate in the South Atlantic League, he spent parts of the next three seasons with Augusta, also in the Sally League. Beginning in 1950, the rights to Giordano shifted from the Yankees to the Senators to the Athletics, as Augusta successively negotiated new major league working agreements.
His time with Augusta did little to enhance his chances of making the majors. The league statistics are incomplete, but based on what's available, Giordano hit .267 in 1949, .217 in 1950, .241 in 1951 and .217 again in '52. He began that season with Augusta before being sold to Savannah in June. He topped out at seven homers in 1949 and 1952.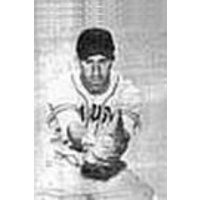 The 1953 season was a different story. Suddenly, Giordano, now 26, found more home run pop in his bat, aided somewhat by Savannah's left field fence, 290 feet away.12 He made the league's All-Star team and homered in the game. His 24 round-trippers led the Sally League and denied 19-year-old Hank Aaron, who had 22 homers, the circuit's Triple Crown. Giordano hit .281 and earned a September call-up to Philadelphia with the floundering Athletics.
Before his promotion, Giordano had been asked by Ben Geraghty, Aaron's manager at Jacksonville, to give some pointers to the young second baseman, who had finished with 36 errors to Giordano's eight. Aaron was polite, Giordano recalled, but showed little interest. "Put him in the outfield," Giordano told Geraghty. "He's got a great arm."13
Giordano made his major-league debut on September 11, 1953, at Philadelphia's Shibe Park. He met the legendary Connie Mack when he joined the A's. Although Mack had relinquished his managerial duties to Jimmy Dykes after the 1950 season, he remained the principal owner and, at 90, was still part of the organization.
With the seventh-place A's playing the White Sox and facing 20-game-winner Virgil Trucks, Giordano started at second base. He struck out looking in his first time at bat. "Kid, you came up here to hit," Giordano recalled Dykes telling him in the dugout. "Next time, take a cut at the ball."14 In the fourth, he did, putting the Athletics on the board with a solo homer. The Sox won, 9-4, but Giordano went 2-for-5.
The homer off Trucks came on a full-count slider, Giordano told Pete Caldera of the Bergen County (New Jersey) Record in 2018.15 "Hit it over the top of the façade at Shibe Park," Giordano recalled. Chicago's Minnie Minoso retrieved the ball and gave it to Dykes, who presented it to Giordano in the A's clubhouse. On September 19, Giordano hit a second homer, this one with a man on against Washington's Frank "Spec" Shea, also at Shibe Park. In 11 games, however, T-Bone hit just .175.
By the fall of 1953, Tommy and Berenice had both landed jobs as teachers in Savannah.16 When his playing and managing days ended after the 1959 season, Giordano became a gym teacher, basketball and baseball coach, and eventually athletic director at Copiague High School on Long Island.17
Giordano went to spring training with the Athletics in 1954. He homered against the Red Sox on March 13, but was optioned to Triple-A Ottawa in the International League before the season started. There, although he homered twice on April 30 and homered in both games of a June 25 doubleheader, he was hitting just .223 when was sent back to Savannah in late July.
Invited to spring training in 1955 with the now-Kansas City A's,18 Giordano ended up back in Savannah. He hit .270 with 18 homers in 282 at bats, but turning 30 that fall, it seemed increasingly unlikely he would get back to the majors. In 1956 he accepted an offer from A's executive Hank Peters to be the player-manager of Leesburg, a Florida State League team affiliated with the Milwaukee Braves organization, but with which the Athletics had a limited working agreement.
Peters and Giordano would work together in different capacities over the next several decades with the Athletics, the Reds, the Orioles and the Indians.
Leesburg finished seventh in the eight-team league. Giordano played in 101 games and hit .278. The lone future major leaguer on the squad was 17-year-old Bobby Knoop, a second baseman who would win three Gold Glove Awards and make the 1966 AL All-Star team with the Angels.
Giordano returned as manager of Leesburg in 1957. He again played regularly, logging 280 at bats and — for the first time in his career — hitting .300. In 1958, he was back with a full-blown Athletics affiliate, the Selma Cloverleafs of the Class D Alabama-Florida League. He put himself in just 15 games, but he guided his team to a first-place finish, percentage points ahead of Columbus, a Dodgers farm club.
The A's moved Giordano to Pocatello, Idaho, in the Class C Pioneer League for the 1959 season. He made his last appearances there as a player in three games.
Giordano began his long scouting career in 1960 with Peters at Kansas City, while maintaining his teaching and coaching job at Copiague High School. He and Berenice bought a home in Amityville, Long Island, where they would live for many years until retiring to Florida.
On May 11, 2018, the Copiague School District named its high school baseball field in honor of Giordano. "This is where I started" in scouting, Giordano said at the dedication ceremony. "Copiague became a great part of my life."19
"Back in those days, he didn't talk much about it," one of his former students, Billy Coppola, said of Giordano's scouting while he was at Copiague. Coppola became T-Bone's driver in later years. "He was 'Mr. G' to us. Most kids didn't know he had this second life in baseball."20
"My dad at heart was a teacher," Giordano's daughter, Gail Przeclawski, told Jim Baumbach of Newsday in February 2019. "It was in his DNA to focus on the basics."21
Giordano scouted for Peters when his mentor spent a year as Cincinnati's farm director, but returned to the Athletics when Peters became Kansas City's general manager in 1965. T-Bone scouted for the Pilots/Brewers franchise starting in 1969 and the Expos before Peters took the GM job in Baltimore and named him director of player procurement — essentially in charge of scouting and the draft. Only then did Giordano give up his high school teaching job.22
Handling the 1978 draft for the Orioles, Giordano selected three other players before picking a highly touted Maryland high school ballplayer in the second round. The player's name was Cal Ripken Jr. "What a chance I took," letting Ripken go undrafted that long, T-Bone said in a 2018 interview.23
The Orioles won a pennant in 1979 and the World Series in 1983, but Peters and Giordano were fired by Baltimore owner Edward Bennett Williams after the 1987 season. Peters was quickly hired by the Indians and brought Giordano on board. They laid the groundwork for the Indians' pennants in the 1990s. Before Peters left Cleveland, he recommended John Hart, who had worked for him in Baltimore, to succeed him as general manager.
Giordano at first was Cleveland's director of baseball operations — Peters's right-hand man. But T-Bone didn't like being tied to an office in Ohio, away from his wife and Long Island home for long periods. So, nearing age 65, he suggested Hart replace him in the front office in 1990 so he could return to scouting, handling special assignments.24 In the fall of 1992, he had to cut back his schedule while he was successfully treated for prostate cancer.
On the road, Giordano liked to stay in hotel rooms with kitchenettes so he could cook for himself and fellow scouts. "I love to cook Italian food," he said in a 1995 interview. "I may be the only gourmet scout in the business."25 When she would go out to dinner with him, daughter Gail said, her father would often end up in the kitchen with the chef. "His pasta had to be al dente."26
Hart and Giordano developed a close relationship that continued until Giordano's death. When Hart left Cleveland for the Texas Rangers, Giordano went with him. With the Rangers in 2007, Giordano was named East Coast Scout of the Year by a vote of other MLB scouts.27
Giordano kept working for the Rangers through the 2015 season. By then, Hart had joined the Atlanta Braves' front office. It wasn't long before Hart offered Giordano a job scouting for Atlanta. Now 90 years old, Giordano worked mostly out of Yankee Stadium from his Long Island home, and Tropicana Field in St. Petersburg while living with his daughter in Orlando, doing advance scouting of major league teams.
"I can't wait to get up in the morning and go to the ballpark," Giordano told Paul Newberry of the Associated Press in 2016. "I'm going to do this until I die."28
Giordano became friendly with a young intern when both were working for the Expos in the early 2000s. The intern, Alex Anthopoulos, went on to become Atlanta's general manager — and T-Bone's last boss. "I guess he never forgot," Giordano said in 2018.29
"He was like a father to me," Hart wrote in a text message to Newberry when Giordano died on February 14, 2019, in Orlando. Hart was among the many baseball figures who visited Giordano there after T-Bone had fallen ill with a blood infection that claimed his life at the age of 93.30
"Every grown man who went in to see him said, 'I love you,' to my dad," daughter Gail said. "And he would say, 'I love you, too.'"31
Baseball showered effusive praise on T-Bone. New York Post columnist Ken Davidoff described Giordano as "ever outgoing and welcoming, which made him one of the game's finest ambassadors."32
More than a hundred people, including Hart, attended Giordano's memorial service in Orlando, his daughter Gail said. T-Bone and Berenice, who preceded him in death by a year, are buried in a lakeside family plot on Gail's property there.
In a Twitter post, Dave Haller, senior communications director for the Tampa Bay Rays, summed up what so many in baseball felt about Giordano. "He was a wonderfully kind man with a contagious smile," Haller wrote. "Everyone who knew T-Bone was better for it."33
Acknowledgments
The author gratefully acknowledges the help of Gail Przeclawski, Tommy's daughter, and John Giordano, his brother, with this essay. It was reviewed by Jack Zerby and Norman Macht and fact-checked by Kevin Larkin.
Sources
In addition to the sources cited in the Notes, the author consulted the Baseball-Reference.com website.
Notes
1 He played as Carmine Giordano in 1944, his first season in pro ball, and in 1947. www.retrosheet.org/boxesetc/G/Pgiort101.htm, https://www.baseball-reference.com/register/player.fcgi?id=giorda001car
2 Conversation with Gail Przeclawski, Tommy Giordano's daughter, with the author, June 11, 2019.
3 Both brothers, born within three years of Carmine, survived him.
4 Peter Caldera, "New Jersey's Tom Giordano, at 92 years old, sharp as ever as Major League Baseball scout," North Jersey.com, July 7, 2018, https://www.northjersey.com/story/sports/mlb/yankees/2018/07/07/tom-giordano-92-years-old-mlb-scout-stays-sharp/762305002/
5 Conversation with John Giordano, Tommy's brother, with the author, June 13, 2019.
6 Conversations with Gail Przeclawski, June 11 and June 20, 2019.
7 Ibid
8 Conversation with John Giordano, June 13, 2019.
9 Caldera
10 Panzer College later merged into Montclair State University in New Jersey.
11 Caldera
12 Hubert Mizell, "Aaron at 19: Shy, Clumsy Sally League Rookie,' The Sporting News, April 20, 1974: 34.
13 Paul Newberry, Associated Press, "Braves' 90-year-old scout: "I'm going to do this until I die," Concord Monitor, March 9, 2016, https://www.concordmonitor.com/Archive/2016/03/From-Archives/BaseballLife-CMSP-030816.aspx
14 Tom Morrison, "On the Sidelines," Idaho State Journal, April 12, 1959: 9
15 Caldera
16 Art Morrow, "Dykes' Move-Over to Baltimore Takes Heat Off Athletics," The Sporting News, November 25, 1953: 4
17 Jim Baumbach, "Copiague teacher, baseball lifer Tom Giordano dies at 93," Newsday, February 15, 2019. https://www.newsday.com/sports/baseball/giordano-obituary-amityville-copiague-1.27344868
18 Art Morrow, "Joost Awaiting Ax — But Keeps Chin Up," The Sporting News, September 22, 1954: 7.
19 Matt Nappo, "Copiague baseball field dedicated to former athletic director," Copiague News, June 5, 2018, https://www.copiaguenews.com/2018/06/05/copiague-baseball-field-dedicated-to-former-athletic-director/
20 Baumbach.
21 Ibid.
22 Ibid.
23 Caldera.
24 Steve Marantz, "See World," The Sporting News, October 2, 1995: 11.
25 Ibid.
26 Conversation with Gail Przeclawski, June 11, 2019.
27 Lisa Winston, "Four scouts scoop up well-earner honors, mlb.com, December 12, 2007, www.milb.com/gen/articles/printer_friendly/milb/y2007/m12/d03/c327363.jsp
28 Newberry.
29 Caldera.
30 Newberry, "Tommy Giordano, 93, beloved and longtime baseball scout," Boston Globe, February 15, 2019, https://www.bostonglobe.com/metro/obituaries/2019/02/15/tommy-giordano-beloved-and-longtime-baseball-scout/2vZtwnmIbmKWkSlduYU3vI/story.html
31 Conversation with Gail Przeclawski, June 11, 2019.
32 Ken Davidoff, "Remembering T-Bone: Beloved 'baseball lifer' who discovered Cal Ripken," New York Post, February 15, 2019, https://nypost.com/2019/02/15/remembering-t-bone-beloved-baseball-lifer-who-discovered-cal-ripken/
33 Ibid.
Born
October 9, 1925 at Newark, NJ (USA)
Died
February 14, 2019 at Orlando, FL (USA)
If you can help us improve this player's biography, contact us.
https://sabr.org/sites/default/files/GiordanoTommy-scout.png
600
800
admin
/wp-content/uploads/2020/02/sabr_logo.png
admin
2019-08-20 02:15:30
2022-04-04 13:52:16
Tommy Giordano