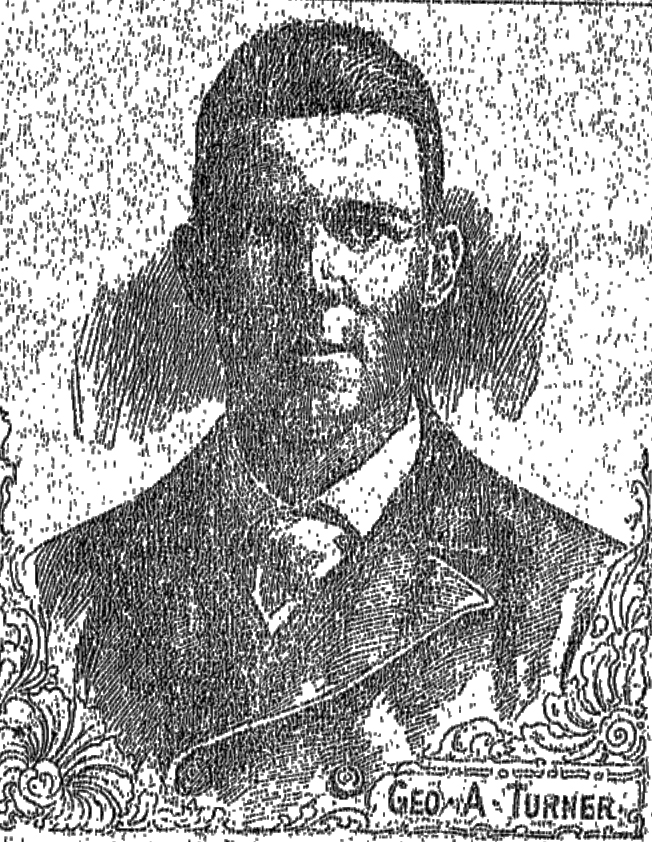 ---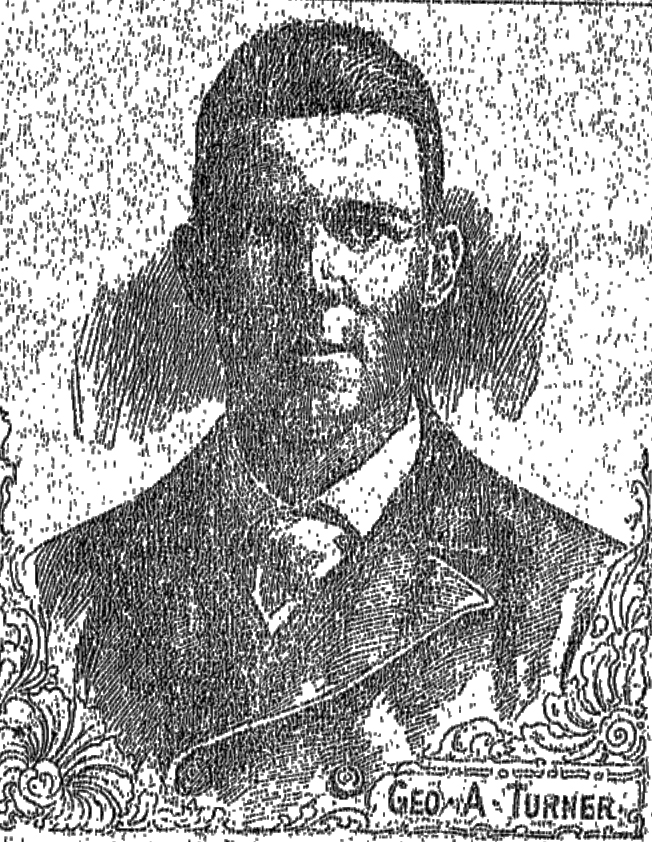 None other than noted baseball statistics guru Bill James observed and commented, "At the age of 21, Tuck Turner hit .416 and scored 91 runs in 80 games; he also drove in 82 runs." His career degenerated quickly after that. "I can't remember that I ever read anything about him, and I have no idea what the story was."1
James was referring to George A. "Tuck" Turner, a member of the National League for seven seasons (1893-1898) and a utility outfielder for the Phillies for the first five of those big-league seasons.
Turner was born in Staten Island on Cherry Lane, the same street where his father George, a laborer, and mother Caroline, a housekeeper, had both been born.2 Cherry Lane, in the West New Brighton community on the Island's north shore, was then part of today's Forest Avenue. According to every baseball reference up until recent times, Tuck Turner was born there on February 13, 1873.
How Tuck Turner became a major-leaguer and a member of the Philadelphia Phillies, a strong National League team in the late 1880s and early 1890s, is an unusual story, even for his day. Before joining the Phillies and appearing in his major-league debut on August 18, 1893, Turner never played in the professional organized minor leagues. He played on some of the best amateur teams on Staten Island, and we know that he was on the Island's best semi-pro team of his day, the West New Brighton Corinthians, and several other highly respected semi-pro clubs in the Greater New York City area.
In 1892 and for the start of the 1893 season, Turner played on one of the very best of those semi-professional teams, The New York State Asylum team in Middletown, New York. Some of the players worked at the Asylum, while others came to play on the team; patients did not play. The Asylum team would also be a stopping-off place (1894) for pitching great Jack Chesbro en route to his Hall of Fame career.
Before Turner's mid-August debut with the Phillies, he also played for another excellent semi-pro team, the Hobokens (a.k.a. Plainfields) of New Jersey.3 Like the New York Asylum team, the Hobokens played against top competitors, including exhibition games with major- and minor-league teams, top college clubs and other semi-pro organizations, including racially segregated African-American teams such as the fabled Cuban Giants.
In 1893 two other Staten Islanders were playing for the Philadelphia Phillies, both from Turner's same West New Brighton neighborhood. The first was right-handed pitcher John "Brewery Jack" Taylor, who was in his first full season with the club, and who would, in just another year, become the Phillies' ace for several seasons. Taylor would be traded from the Phillies to St. Louis after the conclusion of the 1897 season and then on to Cincinnati for one season before a tragically young death at age 26 in February 1900.
Another of Turner's Phillies teammates, also from his boyhood neighborhood, was former New York Giants pitcher, then Phillies utility player, Jack Sharrott. Sharrott had come to the attention of New York Giants' manager Jim Mutrie in early 1890 as Mutrie was desperate to field a team as a result of the players' rebellion that decimated the New York roster. Mutrie's "discovery" of Sharrott, who turned out to be a surprisingly good pitcher, is a story in itself, involving a mugging, a police intervention, a cop whose son was a pitcher, a tryout with the Giants and a degree of entertaining speculation.
Sharrott had a brief, but sometimes headline-grabbing career as a Giants hurler before a sliding injury to his shoulder ended his days as a pitcher. He was a good enough athlete and hitter, however, to remain a Giant for another season before he was sent to the Phillies in 1892 in a high-profile trade which also sent Giants future Hall of Fame slugger Roger Connor to Philadelphia.
It was in the following season (1893) when Sharrott called to manager Harry Wright's attention that there was a young guy from his neighborhood back on Staten Island by the name of Tuck Turner who could hit the cover off the ball. Playing only semi-pro ball at the time, Turner was free to try out for the Phillies. Wright liked what he saw, immediately signed Turner, and inserted him into the Phillies lineup every chance he had for the remaining six weeks of the 1893 season. Turner got into 36 games and had 155 at-bats, which resulted in a very impressive .323 batting average. He hit four doubles, three triples and one home run. He also stole seven bases while driving in 13 runs and scoring 32. Not bad for a 20-year-old rookie.
In one of those ironies of baseball and of life, it was Jack Sharrott's fate that he was replaced on the Phillies' roster by the very person he scouted, his old friend, Tuck Turner. Sharrott was cut from the team's roster shortly before opening day of the 1894 season, ending his four-year major-league career. His departure, however, did not take place until the end of spring training and not before the taking of a team photo showing Turner and Sharrott (along with fellow Staten Islander Jack Taylor) in the same photo, causing endless confusion for modern researchers who couldn't understand why an 1894 Phillies team photo depicts all three players, while the official team roster shows that Sharrott was not on the Phillies that year.
Sharrott remained attached to baseball for another two decades, mostly in the minor leagues in New England. He even acted on occasion as a baseball scout and signed a couple of players for the Detroit Tigers in the early 20th century.
Turner's debut season is the year that the pitching distance was moved back, a pitching rubber set 60 feet, six inches from home plate, instead of the forward line of the old pitcher's box, 50 feet from home plate. The new rule mandating that the pitcher keep a rear foot on this rubber slab resulted in a net difference of approximately five feet from the pitcher's new release point to the plate – the start of "modern" baseball hitting and pitching statistics.
To today's baseball fan the game of 1893 contained a few quirky differences from today's version: a ball that hit in fair territory remained in play even if it went foul before leaving the infield and foul balls were not counted as strikes. Otherwise, in 1893 it was, "three strikes, you're out!" and, "ball four, take your base."
On the other hand, today's observer would be shocked by the style of play in Tuck Turner's era. Here, again, is Bill James describing baseball of the 1890s: "Dirty. Very, very dirty. The tactics of the eighties were aggressive; the tactics of the nineties were violent. The game of the eighties was crude; the game of the nineties was criminal." Players spiked each other. "A first baseman would grab the belt of a base-runner to hold him back a half-second after the ball was hit . . . Occasionally, players tripped one another as they rounded the bases. . . Fights broke out from day to day. . . Players shoved umpires, spat on them, and abused them in every manner short of assault. . . Fans hurled insults and beer bottles at the players of opposing teams."4
Imagine Tuck Turner, at five feet, six-and-one-half inches and 155 pounds, out there in the rough and tumble baseball world of the 1890s, competing with the best of them. And, compete he did!
However, Turner remained a problem for manager Wright. He was an outfielder, and not a very impressive defensive one at that, but adequate enough, given his lively bat. But Wright had arguably one of the finest starting outfields in all of major-league history: "Big Ed" Delahanty in left, "Sliding Billy" Hamilton in center and "Big Sam" Thompson in right. All three would eventually be inducted into the Baseball Hall of Fame and all three were at the prime of their careers in Philadelphia in the early and mid 1890s. Utilizing Turner as a Phillie, particularly as an outfielder, would be a challenge, but the opportunity would unexpectedly present itself during the very next season.
After spring training in 1894, the Phillies were about to embark on the finest offensive season in the team's history. In fact, it would be the finest offensive season of any team in major-league history. The team's record-breaking collective season batting average of .349 has never been surpassed in the majors. 5 Leading the way was Thompson at .415; Delahanty hit .405 and Hamilton .403. Amazingly, however, Tuck Turner outdid all three of them, hitting .418. (Turner's average was long believed to be .416, but it has been changed to .418 on the basis of more recent research.)
Turner's .418 was not just a pinch hitter's batting average. Due to injuries suffered by two of his outfield teammates, particularly Thompson (102 games) and Delahanty (116 games), Turner managed to play in 82 games and had 347 at bats.
From 1876 through 1920 the accepted standard for a player to qualify for the batting title was that he had to appear in at least 60 percent of his team's scheduled games.6 Tuck Turner met that standard in 1894. In that same season, however, Hugh Duffy of Boston's National League team hit for the highest single season batting average in major-league history, .440. This effectively gave Tuck Turner the first of his three all-time major-league records – the highest single season batting average not to win the league batting title.7
Unlike a hitting streak, when a player gets hot for a few weeks or even a few months and attains an exceptionally high batting average over that one portion of the season, Turner's ability to hit at such a high level was sustained throughout the entire season. SABR researcher Trent McCotter's excellent research paper, "The .400 Club," a comparative analysis of all .400+ season batting averages, sheds some light on Turner's remarkable 1894 season. One of McCotter's findings was that Tuck Turner had achieved the highest on-road single season batting average in major-league history, a sizzling .442.8 This is the second of Turner's two all-time major-league records, hitting at a record pace across 11 other major-league cities.
Turner stands ninth on the all time highest single season batting averages list.9 He did, however, set a third major-league record in 1894, which is also likely to remain unbroken. Turner's .418 season average is the highest single season average ever recorded by a switch-hitter.10
In 2010 the Staten Island Sports Hall of Fame inducted Turner posthumously and installed a plaque honoring this native son. In considering the six inscriptions on that plaque, two of these career accomplishments deserve further comment.
Second inscription: "Hit .323, .416, .386 in first three seasons with 1890s Philadelphia Phillies."
Comment: In Turner's first three Major League seasons he had 276 hits in 712 at-bats for a three-year cumulative batting average of .388. According to baseball historian and author, David Nemec, Turner's first three seasons' collective batting average is comparable to Shoeless Joe Jackson's first three major-league seasons, played about 20 years later.11
Sixth and final inscription: "Had 11 straight multiple-hit games, third best all time."
Comment: Consider the number of Hall of Famers on this short list. Of the 15 players on this list with at least 11 consecutive multi-hit games, 11 are enshrined and two are on the perennial list of overlooked 19th century players who should be in Cooperstown (Paul Hines and Ross Barnes). Also, beside Turner, there is Shoeless Joe Jackson, who would have been in the Hall of Fame if it were not for his banishment from baseball for involvement in the Black Sox scandal, and Pete Rose, who is also ineligible.12
If there had been a bigger plaque, two more inscriptions might have been included; one to give credit to his highest season average for a switch-hitter and the other for Turner's 12 consecutive games with at least one RBI, tying him with ten other players for fifth overall among all major-leaguers. 13 There are only seven players above him on that RBI list.14
Although we may never know the full story of Tuck Turner's obviously short career, there is something we do know today about Turner that Bill James and everyone else before him didn't know. When Tuck Turner hit .418 and scored and drove in all those runs in 1894, he was not a 21-year-old kid in his second big league season. He was actually 27 years old.
Turner had been practicing one of baseball's oldest traditions, lying about one's age. To all in the baseball world, Turner was born in 1873, when in reality he was born in 1867, making him a slightly less impressive 26-year-old freshman whose image was featured on the front page of The Sporting News.15 Naturally, Turner's West New Brighton teammates knew he was considerably older than they were, but this was baseball, and the practice of presenting one's self as younger was all part of the game, so much so, it was almost expected.
This tongue-in-cheek approach to lying about one's age, however, didn't keep Turner from giving up the charade after baseball. When he died on July 16, 1945, at his son's home in his native Staten Island, it was even recorded on his death certificate that he was born on February 13, 1873, which would have made him 72. 16 His July 17 obituary in the local newspaper, Staten Island Advance, was even more lenient about his age: "New Brighton Ex-Ballplayer Dies at 70".
Turner, however, was not going to mess with the U.S. Government. When the census taker visited his and his wife's household in 1900, 1910, 1920 and 1930, he told Uncle Sam his true age, which was always six years older than his baseball age. In addition, George Turner Sr., Tuck's father, not knowing in 1870 and 1880 that his son would be trying out for the Phillies in the future, reported in those years' censuses that his son George was aged three and 13. respectively. Finally, we arrive at the Turner family plot in Oceanview (formerly Valhalla) Cemetery in Staten Island, where he was laid to rest beside his wife Louise (Kiley) Turner, who predeceased him in 1942 (they had been married for 52 years). There on the family headstone is inscribed, "George Turner 1867-1945", making him 78 years old at the time of his death, which matches the census data.
But, age was probably only part of the explanation of Turner's decline. Part of the story seems to be playing time. He wasn't going to replace any of his outfield teammates. And, even though the Phillies completed one of the worst trades in history in 1896, sending Billy Hamilton to Boston, they did acquire (in a different deal) another future Hall of Famer, second baseman Napoleon Lajoie, whom they used mostly in the outfield as a rookie.
The final blow for Turner might have been going to St. Louis, which in 1896 was "baseball hell." The National League Browns (later to be known as the Cardinals) were at the mercy of their megalomaniac owner, German beer baron Chris von der Ahe, who made, spent and lost a fortune and who was, by 1896, the most erratic owner in all of baseball. His wife was suing him for divorce, his mistress was suing him for false promises, and he faced a trial for "kidnapping" Pirates pitcher Mark "Lady" Baldwin, whom he tried to drag into Missouri State Court for breach of contract.
Von der Ahe, now cash-strapped, was wheeling and dealing players like Monopoly properties. When Turner arrived in St. Louis, before he could get on a Browns' uniform, he immediately found himself in St. Paul, Minnesota, a minor-leaguer.17 He did manage to get back to St. Louis in time to play in only 51 games, where he hit only .246. He followed up nicely, however, in 1897 with a .291 average, playing in 103 games. But, after a slow start in 1898, he was released after only 35 games. He was now 31 years old, not very old, but not 25 either.
Although Turner never got back to the major leagues, he continued to play baseball in the minors for another eight seasons. He played in 1899 with Kansas City of the Western League, a top minor circuit which in two years would become the American League (although without Kansas City). From 1900 through 1906 Turner played in the very competitive Eastern League, the Connecticut League and the New England League.
On July 16, 1905, Turner took part in one of the finest displays of baseball in the era of racial segregation. His old Hobokens had accepted a challenge from the African-American Philadelphia Giants and their great pitcher Rube Foster. Foster later founded the Negro National League but, on that July day in 1905, 38-year-old Tuck Turner got one of the only four hits that Foster allowed in a 2-1 Hoboken victory.18
With his playing career behind him in the first decade of the 20th century, Turner worked as a laborer in various locations throughout New York City. He and Louise had two sons, who were separated by 22 years. Harry was born in 1892 and Wilfred (a.k.a. Charles) was born in 1914. The family lived both in Manhattan and Brooklyn. In the early 1930s, due to Louise's declining health, they returned to Staten Island and lived an almost invisible but idyllic life on a houseboat in a tidal estuary known as Lemon Creek on the Island's eastern shore. By World War II, Tuck and Louise were living not far from his old neighborhood on Staten Island's north shore in the house of his now married younger son, Wilfred. With Louise's passing in 1942, Turner remained at his son's home. where he died on July 16, 1945.
At the time of his death, Turner had survived not only his two Staten Island Phillies teammates, Jack Taylor (d. 1900) and Jack Sharrott (d. 1927) but also all of Staten Island's other 19th-century major-leaguers: Dude Esterbrook (d.1901), Bob Murphy (d. 1904), George Sharrott (d. 1932), Jack Cronin (d. 1929), and major-league manager Jim Mutrie (d.1938). Only Esterbrook and Mutrie were born before Turner.
Although we know more about Tuck Turner today, we are still left to speculate about how good a ballplayer he might have been and for how long, if only he had started professional baseball at a younger age and had received more playing time. Stated another way, suppose he had come along in the era of the designated hitter?
Acknowledgments
This biography was reviewed by Norman Macht and Rory Costello and fact-checked by Chris Rainey and Warren Corbett.
Notes
1 Bill James, The new Bill James Historical Baseball Abstract (New York: The Free Press, 2001), 62.
2 Obituary of George A. Turner; Staten Island Advance, July 17, 1945.
3 Robert Mayer, personal communication.; email; Turner's minor-league teams; unpublished; January 9, 2007.
4 James; Bill James' Historical Baseball Abstract (New York: Villard Books, 1998), 38.
5 Richard Westcott and Frank Bilovsky, The Phillies Encyclopedia (Philadelphia: Temple University Press, 2004), 17.
6 John E. Daniels, "Where Have You Gone, Carl Yastrzemski?: A Statistical Analysis of the Triple Crown," SABR Baseball Research Journal; Vol. 37 (Cleveland: SABR, 2008), 107.
7 Donald Dewey and Nicholas Acocella, The Biographical History of Baseball (Chicago: Triumph Books, 2002), 428.
8 Trent McCotter, "The .400 Club"; SABR Baseball Research Journal, Vol. 33 (Cleveland: SABR, 2004), 64-70.
9 Ibid.
10 Ibid.
11 David Nemec, The Great Encyclopedia of 19th Century Major League Baseball (New York: Donald I. Fine Books, 1997), 519.
12 McCotter, "Most Consecutive Games with Two or More Hits" (Chart); Baseball Digest: Vol. 64, No. 3 (Evanston, IL: Lakeside Publishing Co., November 2006), 12.
13 McCotter, "The .400 Club."
14 McCotter. "Record RBI Streak Discovered," Baseball Digest, Vol. 67, No. 3, May 2008, 62-64.
15 Image of George A. (Tuck) Turner; The Sporting News, August 25, 1894: 1.
16 Certificate of Death #1625; Borough of Richmond [Staten Island], Bureau of Vital Statistics, Department of Health, City of New York; filed July 18, 1945.
17 "Base Ball Notes," Brooklyn Eagle, June 29, 1896, 5.
18 Phil S. Dixon, Phil Dixon's American Baseball Chronicles Great Teams: The 1905 Philadelphia Giants, Vol. III (Charleston, SC: Book Surge, LLC, 2006), 83.
Born
February 13, 1867 at West New Brighton, NY (USA)
Died
July 16, 1945 at Staten Island, NY (USA)
If you can help us improve this player's biography, contact us.
https://sabr.org/sites/default/files/Turner-Tuck-TSN-1894.jpg
600
800
admin
/wp-content/uploads/2020/02/sabr_logo.png
admin
2019-05-09 00:46:32
2020-04-09 14:37:34
Tuck Turner