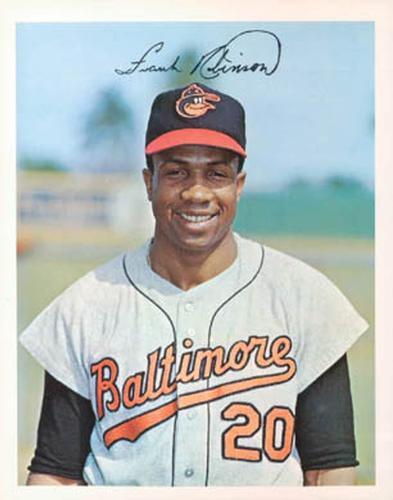 April 12, 1966: Red Sox lose season opener to Orioles in 13th inning on bases-loaded balk
---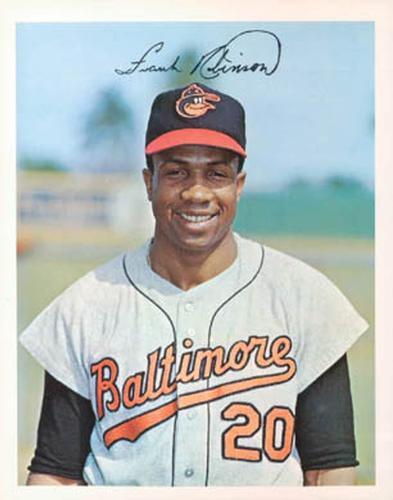 The Baltimore Orioles began 1966 questing to break into the upper echelon of the American League after two straight seasons of 90-plus wins and third-place finishes — two games behind the Yankees in 1964, and nine games behind the Twins in 1965. An extra-innings contest against an inferior Red Sox team — 62-100 record and ninth-place finish in 1965 — tested Baltimore's stamina on Opening Day. The temperature was in the mid-40s,1 unusual for a baseball game. Even more unusual was the ending — a bases-loaded balk in the top of the 13th gave the Orioles the first notch in their 1966 "W" column as the game headed toward the four-hour mark.2
Baltimore drew first blood. Earl Wilson dispatched Luis Aparicio on a 6-3 grounder and struck out Curt Blefary. But he hit Frank Robinson with a pitch and served up a home-run ball to Brooks Robinson for a 2-0 Orioles lead. Wilson blanked the Orioles in the second and third innings; Boston didn't score until the bottom of the third.
The Red Sox' Mike Ryan, Wilson, and George Smith each hit a single, loading the bases with no outs. Center fielder George Thomas was up next, "invaluable to the teams he played for, not only for his versatility on the field but also for the quick wit and sense of camaraderie that he brought to the dugout."3 A .237 hitter in 69 games in 1966, Thomas got two of his 20 RBIs that season with a single to score Ryan and Wilson. Smith went to second. Carl Yastrzemski went down on a fly to left; Steve Barber walked Tony Conigliaro to load the bases for the second time in the inning and donated a run to Boston by walking George Scott. The rookie third baseman. Tony Horton's F-9 swing ended the onslaught.
Scott's indoctrination to the show included getting hit on the left ankle in the sixth inning, which he said was intentional.4 On offense, his rookie season had distinction of sorts — leading the majors in strikeouts (152) and hitting into double plays (25). But he was also an exemplar of stamina: For the only time in his career, Scott played in 162 games. He knocked in 90 runs, banged 27 homers, and hit .245.
Neither team scored in the fourth inning, but the O's added a run in the top of the fifth when Frank Robinson homered after Blefary led off with a fly to deep left. "They were inside and fast today," said Robinson, who came to Baltimore from Cincinnati the previous December in a trade for Jack Baldschun, Milt Pappas, and Dick Simpson. "I suppose they'll all do it here until I show 'em different, like I did in the other league. Over there in late years they threw me mostly breaking stuff."5
Robinson led the major leagues in runs scored, home runs, slugging percentage, and total bases in 1966. He won the Triple Crown, leading the American League in batting average, RBIs, and on-base percentage.
The teams stagnated at 3-3 until the bottom of the eighth, when the Red Sox crept ahead with a run — Scott tripled and scored on Ryan's double. Shortstop Rico Petrocelli walked but the inning ended when he was thrown out trying to score on Ryan's double.
The Orioles tied the game in the top of the ninth on Brooks Robinson hit, culminating a baseball equivalent of musical chairs. Charlie Lau, pinch-hitting for catcher Andy Etchebarren, singled and then left for pinch-runner Russ Snyder. Manager Hank Bauer sent Woodie Held to pinch-hit for relief pitcher Moe Drabowsky.
Billy Herman pulled Wilson for Dick Radatz, who gave up a single to Held. Radatz caught Aparicio's bunt toward first, but threw wild trying to nab Snyder off second. The Orioles now had runners at second and third.
"When I caught Aparicio's bunt, I took a quick look at the runner on second and thought I had the chance to double him off the bag," Radatz said after the game. "But before I could stop, pivot, and throw, he got back and I shouldn't have thrown the ball. I threw off-balance which is why I threw the ball away."6
Boston southpaw Guido Grilli, in his first major-league game, took over for Radatz and struck out Frank Robinson. But Brooks Robinson singled, scoring Snyder. Held was out when Yastrzemski's throw to Ryan beat him at the plate. Grilli walked Blefary and then Dan Osinksi relieved him and ended the inning.
The Orioles went ahead in the top of the 13th when Jim Lonborg loaded the bases. Bob Johnson singled and went to second on Davey Johnson's sacrifice, then to third on Paul Blair's fly to center. Lonborg gave an intentional pass to Vic Roznovsky (who had replaced Snyder as the Orioles catcher in the bottom of the ninth) and walked Jerry Adair, who pinch-hit for Stu Miller.
And then Lonborg balked. Designed to prevent deceit, a balk can be called only if at least one runner is on base, and will advance each runner one base. Lonborg's mistake happened because of Hamlet-like hesitancy. "It was a moment of indecision," said the right-hander. "I was supposed to throw a curve and just as I started my windup a thought flashed through my mind: Nope. I'm going to throw a fastball. Then it was too late."7
Lonborg's blunder was absolved, if it were even remembered, the following year during Boston's Cinderella season, when he led the major leagues with 22 wins and the American League in games started (39) and strikeouts (246). But he also led the majors in hitting batters (19).
It was one of two balks Lonborg made in 1966 (the second came on July 29); his career number is nine. Baltimore's victory set the team on a path toward a 97-win season and a World Series berth — they swept the Los Angeles Dodgers. Opening Day was a forerunner for their season — the Orioles won 13 of their 20 games that went into extra innings; they never fell below .500.
Miller got the Opening Day win with Eddie Watt getting the save. Nearing the end of his 16-year major-league career — he hung up his uniform for the last time in 1968 — the right-handed reliever had a 9-4 record with 18 saves in 1966. He was a workhorse, finishing 33 games and appearing in 51.
Sources
The author used Baseball-Reference and retrosheet.org for box scores and play-by-play information:
retrosheet.org/boxesetc/1966/B04120BOS1966.htm
baseball-reference.com/boxes/BOS/BOS196604120.shtml
Notes
1 Lou Hatter, "Orioles Win Opener in Boston, 5-4," Baltimore Sun, April 13, 1966.
2 Hatter. The game lasted 3 hours 45 minutes.
3 Ray Birch, "George Thomas," SABR Baseball Biography Project, https://sabr.org/bioproj/person/897f8639.
4 Herb Ralby, "Barber Meant to Hit Me — Scott," Boston Globe, April 13, 1966.
5 Harold Kaese, "Losing on Balk Something New," Boston Globe, April 13, 1966.
6 Will McDonough, "Scott, Nervous at Start, Gets Loose After Hitting Line Drive," Boston Globe, April 13, 1966.
7 Will McDonough, "Lonborg Changes Mind, O's Win in 13th, 5-4," Boston Globe, April 13, 1966.
Additional Stats
Baltimore Orioles 5
Boston Red Sox 4
13 innings
---
Fenway Park
Boston, MA
Box Score + PBP:
Corrections? Additions?
If you can help us improve this game story, contact us.
Tags
https://sabr.org/sites/default/files/Robinson-Frank-1966.jpg
600
800
sabr
/wp-content/uploads/2020/02/sabr_logo.png
sabr
2020-04-19 14:52:42
2020-06-22 16:52:42
April 12, 1966: Red Sox lose season opener to Orioles in 13th inning on bases-loaded balk