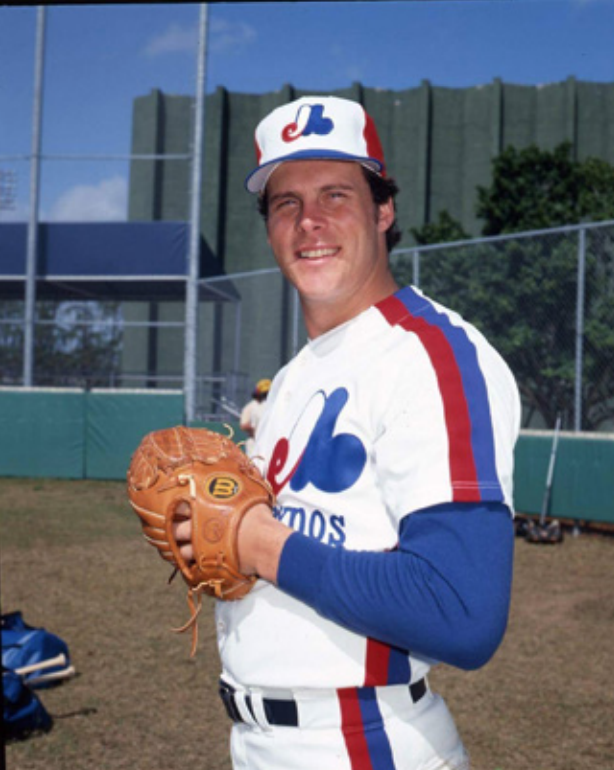 April 21, 1984: David Palmer throws five perfect innings in Expos' rain-shortened win
---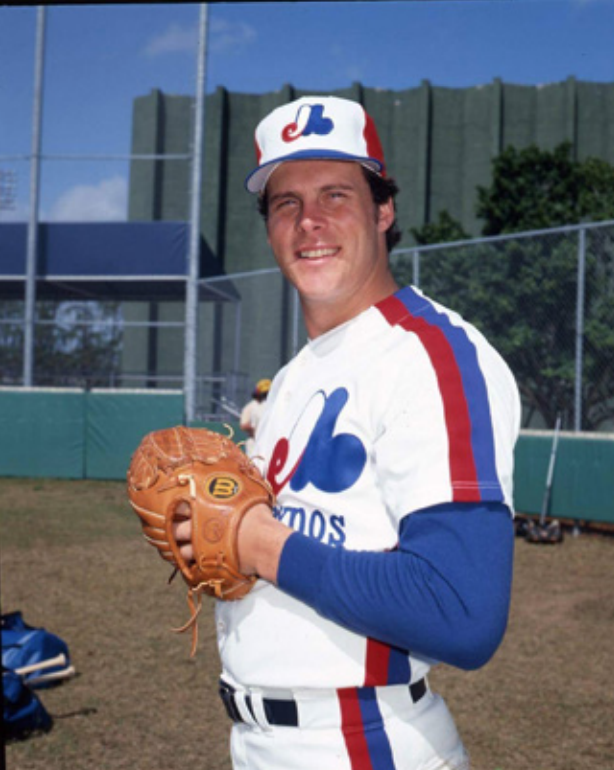 If Sir Edward Bulwer-Lytton were a sportswriter covering the game in which the Montreal Expos' David Palmer pitched five perfect innings for a 4-0 rain-shortened win, he could have started his story off with the line that he wrote and which Snoopy has made famous: "It was a dark and stormy night."1
Those immortal words accurately described the weather conditions in St. Louis on April 21, 1984, when the Expos and the Cardinals squared off in an early-season twi-night doubleheader at Busch Stadium. The two teams were still getting into the rhythm of the season and were squaring off for the first time that campaign, as Expos ace Steve Rogers took the mound in Game One against John Stuper. Both pitchers were making their first starts of the season, and each had something to prove. Rogers was back after a stint on the disabled list with shoulder soreness, while Stuper had just been called up from the Louisville Redbirds of the Triple-A American Association. Stuper probably wished he had stayed in the land of bourbon as the Expos pounded him for six runs, five earned, in 1⅓ innings. Rogers lasted 6⅔ innings, giving up three earned runs as the Expos won, 6-3.
They managed to finally complete Game One after a 94-minute rain delay in the eighth inning, but then the rains came again, making it questionable whether the second game would even start.
"It was a long, long, long, long night," recalled Palmer. "I was going to go to warm up, but the umpires said to wait and see what the weather does. Even the second game was delayed."2
This game was important to Palmer's career because it was his second start of the season after his return from Tommy John surgery. His previous start, on April 7 in Atlanta, marked the first time he had pitched since August 13, 1982. He went five innings in that initial outing, giving up one earned run and getting the win in a 7-2 Expos victory. He even hit the first home run of his major-league career.
Bob Forsch was Palmer's mound opponent on the 21st. This was Forsch's fourth start of 1984, and he came into the game with an 0-1 record. Forsch had pitched a no-hitter in his previous start against Montreal, on September 26, 1983, so the Expos wanted some revenge. That was going to be a tall order, as Expos manager Bill Virdon rested regulars Pete Rose, Gary Carter, Andre Dawson, and Angel Salazar, who had all played in the first game.
Nonetheless, Forsch didn't fare much better than Stuper did, as Montreal's backup-laden lineup scored three runs in the first inning. Bryan Little got on with a one-out bunt single, and moved to third when George Hendrick made a two-base error on Tim Raines' fly ball to right. Tim Wallach walked to load the bases, then Terry Francona singled to score Little and Raines. Forsch loaded the bases again when he walked Jim Wohlford, which moved Wallach to third; Wallach scored on a sacrifice fly by Bobby Ramos.
Palmer and his cut fastball took the mound and worked to … well … perfection, right from the beginning, as he induced Lonnie Smith to ground to short, struck out Andy Van Slyke, then got Dane Iorg to ground to short as well. Forsch settled down in the second, retiring the side in order, but gave up a home run to Wallach in the third. Palmer, meanwhile, kept mowing Cardinal batters down, getting groundball after groundball – he got 11 groundouts, along with two strikeouts and two fly balls.
"[Palmer] was hitting the target, down and away (pitching to the lower outside corner of the strike zone), and that's the key," said Expos catcher Bobby Ramos.3
The Expos came to bat in the top of the sixth with the clock approaching midnight. Francona and Wohlford both singled, and then the rains came down again, in torrents. Palmer went to the training room to kept his arm warm and loose, and in keeping with the superstition of ignoring a pitcher while he's pitching a no-hitter, none of his teammates talked to him about the situation. The umpires eventually called the game after a 77-minute rain delay, at 1:05 A.M. on April 22.
After the game was called, Palmer told reporters he was pleased with how the season was unfolding to that point. "The good Lord is looking after me," he said. I hit a home run in my first start … and now a rain-shortened perfect game. I'll take it."4
Palmer's performance was the first perfect victory of fewer than nine innings since Dean Chance of the Twins threw five perfect innings against the Boston Red Sox in 1967. Before that, two pitchers performed the feat in 1907: Rube Vickers threw five perfect innings for the Philadelphia Athletics against the Washington Senators and Ed Karger of the Cardinals pitched seven innings without allowing a baserunner against the Boston Doves (Braves).
Major League Baseball listed Palmer's performance as a perfect game until 1991, when it clarified the definition of a no-hitter to stipulate that the pitcher had to go nine or more innings to receive credit for a gem.
Palmer's five-inning win was the high point of an up-and-down season for him. He lost his next three decisions, then won his next four to finish with a 7-3 mark and a 3.84 ERA. Forsch had a dreadful 1984 campaign, missing three months due to injury and finishing with a 2-5 record and a 6.02 ERA.
This article was published in SABR's "No-Hitters" (2017), edited by Bill Nowlin. To read more Games Project stories from this book, click here.
Sources
In addition to the sources listed below, the author also used:
The Sporting News
mlb.com
Notes
1 That sentence was the first one in Bulwer-Lytton's 1830 novel, Paul Clifford.
2 Telephone interview with David Palmer, October 26, 2015.
3 Brian Kappler, "Palmer Takes Shortcut to Record Book," Montreal Gazette, April 23, 1984.
4 Ibid.
Additional Stats
Montreal Expos 4
St. Louis Cardinals 0
6 innings
Game 2, DH
---
Busch Stadium
St. Louis, MO
Box Score + PBP:
Corrections? Additions?
If you can help us improve this game story, contact us.
Tags
https://sabr.org/sites/default/files/Screen%20Shot%202018-10-18%20at%2012.37.37%20PM.png
600
800
admin
/wp-content/uploads/2020/02/sabr_logo.png
admin
2018-10-18 12:38:29
2020-04-17 10:23:52
April 21, 1984: David Palmer throws five perfect innings in Expos' rain-shortened win