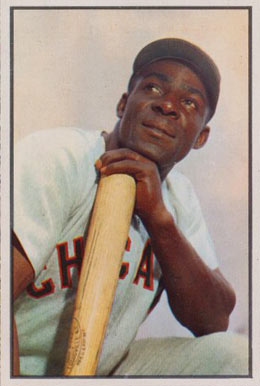 April 23, 1955: White Sox set scoring record, crush relocated Athletics 29-6
---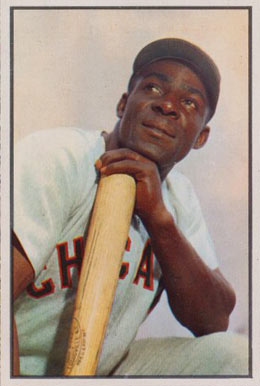 For the third consecutive season, major-league baseball had seen a franchise move. The Philadelphia Athletics of Connie Mack had been sold to Arnold Johnson and others in November 1954 and moved to Kansas City,1 hoping to duplicate the earlier successes of the Boston Braves, who had moved to Milwaukee to increase attendance from a major-league low of 281,278 to a major-league high of 1,826,397; and the St. Louis Browns, who had moved to Baltimore to become the Orioles, increasing their attendance from a major-league low of 297,238 to a seventh-best 1,060,910. In 1954 the Athletics had drawn a major-league low of 304,666 fans to Shibe Park.2
The White Sox weren't without their own drama as the 1954 season came to an end. Despite winning 94 games, Chicago and four-year manager Paul Richards ended their relationship when Richards agreed to manage the Baltimore Orioles while also assuming the duties of general manager.
Kansas City sent left-hander Bobby Shantz to the mound to face Jack Harshman of Chicago with 18,338 fans in Municipal Stadium.
Shantz had lost to Chicago 7-1 nine days before, allowing a homer and double to Bob Nieman. Shantz had been the Most Valuable Player in the American League in 1952, posting a 24-7 record for the fourth-place Athletics (79-75), but had ended that season when Walt Masterson broke his left wrist with a pitch on September 23.
Chico Carrasquel singled to start the game and took second base when Bill Wilson mishandled the ball. Carrasquel advanced to third on a fly ball, then scored when Jim Finigan made an error on a ball hit by Minnie Miñoso. Former batting champion (1949) George Kell singled, bringing Nieman to the plate. In his career, Nieman would go 15-for-30 against Shantz, and this day fit that pattern. Nieman, who began his major-league career with two home runs, hit his fourth home run of the season, making the score 4-0.
Jack Harshman began his big-league career as a first baseman for the New York Giants in 1948, seeing very limited action before converting to pitching. Harshman finally blossomed on the mound with the White Sox in 1954, going 14-8 with a 2.95 ERA. This was his second start of the season, after defeating Cleveland, 3-1, with a complete game on April 17. After retiring the leadoff hitter, though, Harshman issued a walk and a double before retiring the next hitter. Bill Renna, in his second season with the Athletics, drove a pitch out of the ballpark, his second home run of the season, cutting the lead to 4-3.
Sherm Lollar, in his 10th major-league season and fourth with the White Sox, an All-Star in 1950 and again in 1954, wasted no time rebuilding the lead, hitting his first home run of the season to lead off the second inning. Chicago loaded the bases with a pair of singles, a wild pitch, and an intentional walk. With one out, Kell bounced back to Shantz. Shantz (who later won seven consecutive Gold Gloves for his fielding — 1958 through 1964) handled this chance, firing to the plate for a force out, bringing Nieman to the plate. Nieman settled for a two-run single, ending the afternoon for Shantz with the score 7-3.
Manager Lou Boudreau summoned right-hander Lee Wheat to relieve. This was Wheat's third appearance of 1955. Wheat had failed to retire a hitter in his last game, in Detroit on April 17. This proved to be his last appearance in the majors, as he yielded a single, double, single, and walk before ending the inning with Chicago ahead 11-3.
Harshman quickly dispatched the bottom of the lineup in the second, including Bill Stewart, batting for Wheat. Bob Trice took the mound in the top of the third inning, making his third appearance in his third season with the Athletics. Trice made a notable debut with the Athletics on September 13, 1953, when he started against the St. Louis Browns, becoming the first African-American to play for any Philadelphia major-league baseball team. Miñoso doubled with one out, then Nieman and Walt Dropo hit back-to-back home runs, stretching the White Sox' lead to 14-3. It was the second homer of the afternoon for Nieman, and the second of the season for Dropo, who had been the American League Rookie of-the Year in 1950 and thrilled fans when he had a record-tying 12 consecutive hits for the Detroit Tigers in July 1952.3
Vic Power led off the bottom of the third inning with his second home run of the season for Kansas City. Bill Renna singled home an unearned run, making it 14-5.
In the fourth Lollar led off an inning with home run for the second time. After a fly out, Carrasquel singled, and Boudreau again pulled the plug, relieving Trice with Moe Burtschy, who was in his fourth season with the Athletics. Burtschy limited the damage to one unearned run.
After the Athletics were retired in order in the fourth, Burtschy threw the first shutout inning of the day against Chicago, thanks in part to Jim Rivera, who doubled but was thrown out stealing.
The Athletics scored on Finigan's double in the bottom of the fifth. Chicago started the sixth inning with three straight singles. A sacrifice fly and a two-run double by Kell made the score 19-6. Chicago had last scored 19 runs on July 20, 1940, in Philadelphia. In their history in the American League, the White Sox had scored more than 19 runs just four times.4 Manager Marty Marion sent in Stan Jok and Ed McGhee to pinch-run. When Dropo singled, Jok raced home with the 20th run for Chicago. Boudreau then called rookie Bob Spicer, making only his second major-league appearance, to the mound. Spicer had given up five runs in one inning in his major-league debut on April 17. Rivera greeted him with a single, scoring McGhee for the 21st White Sox run, tying the franchise record, set on July 18, 1936, against the Athletics.
The Athletics were no strangers to 20-run sufferings. On May 31, 1954, they lost 20-10 in Boston in the first game of a doubleheader. On April 29, 1952, they lost 21-9 to Cleveland, giving up three home runs to Al Rosen and six hits to Jim Fridley. In 1950 the Athletics lost 21-2 in the second game of a double header in Cleveland on June 18, and 22-14 on June 29 in Boston. They had been victimized seven times during the 1930s5 and on four other occasions before America's entry into World War I in 1917.6
When Lollar followed Rivera's base hit with a single into center field, it was his fifth straight hit of the afternoon, and the second time in the game that he had two hits in one inning.7 The single scored Walt Dropo with the 22nd White Sox run, setting their franchise record.
Joe Astroth doubled for Kansas City in their sixth inning. In the top of the seventh, Spicer walked the leadoff man before beaning Nellie Fox, the only White Sox starter who was still hitless in the game. When Miñoso followed with a three-run home run (his first of the season), the White Sox had a new scoring record, extending their lead to 25-6. That also tied the Athletics' record for most runs allowed in a game.8
The umpiring crew for the game included Eddie Rommel behind the plate. Rommel had pitched 13 years for the Athletics, and twice had been a 20-game winner. On May 11, 1930, in Cleveland, Rommel faced only seven batters after starting the game, which the Indians won 25-7, setting the record for runs allowed by the Athletics.
Spicer managed to retire four hitters, before walking Lollar in the eighth inning. Jack Harshman then homered, his first of the season and the fifth of his career, stretching the lead to 27-6. Boudreau then relieved Spicer with Ozzie Van Brabant. It would be Van Brabant's final game in the major leagues. Carrasquel greeted Van Brabant with a single, his fifth hit of the game. Fox hit a ground-rule double, becoming the final White Sox starter to get a hit. A single and sacrifice fly ended the scoring at 29-6, tying the modern-day record for runs.9
Fritz Dorish, in his fifth season with Chicago, relieved to finish the game with two scoreless innings, 3 hours and 8 minutes after it began.
Sources
In addition to the sources listed in the Notes, the author consulted Baseball-Reference.com and Retrosheet.org.
Notes
1 Robert D. Warrington, "Departure Without Dignity: The Athletics Leave Philadelphia," SABR Baseball Research Journal, Fall 2010.
2 Kansas City drew 1,393,043 fans to the ballpark in 1955, third-best in the major leagues and over a million fans more than had attended in 1954 in Philadelphia. https://baseball-reference.com/leagues/MLB/1954-misc.shtml.
3 Lyle Spatz, ed., SABR Baseball Records Committee Newsletter, April 2009. Johnny Kling first had 12 straight hits in 1902 with the Chicago Cubs. Pinky Higgins had 12 straight hits for the Boston Red Sox in 1938.
4 May 11, 1911, vs. Washington (20-6); September 9, 1921, vs. Detroit (20-11); April 30, 1934, vs. Cleveland (20-10); and July 18, 1936 at Philadelphia (21-14).
5 May 11, 1930, at Cleveland (25-7); May 22, 1930, (2) vs. New York (20-13); June 3, 1932, vs. New York (20-13); May 24, 1936, vs. New York (25-2); July 18, 1936 (2) vs. Chicago (21-14); June 28, 1939 (1) vs. New York (23-2); and August 13, 1939 (2), vs. New York (21-0).
6 May 2, 1901 vs. Boston (23-12); July 17, 1908 vs. Detroit (21-2); September 29, 1915, (2) at Washington (20-5); and July 22, 1917, at Cleveland (20-6).
7 Joe McGuff, "Chisox Batter the A's, 29-6," Kansas City Star, April 24, 1955: B, 1.
8 The Athletics had given up 25 runs in a game on two previous occasions, most recently on May 24, 1936, when Tony Lazzeri had a record-breaking performance, hitting three home runs (two were grand slams) and a triple, and driving in 11 runs to lead the Yankees to a 25-2 victory. The two grand slams in one game were a first for anyone, while the 11 RBIs set an American League record. (The National League record of 12 was set on September 16, 1924, by Jim Bottomley for the Cardinals).
9 Oscar K. Ruhl, "Homer Hailstorms in K.C. Threaten All-Time Marks," The Sporting News, May 4, 1955: 2. The 29 runs tied the modern record set on June 8, 1950, by the Red Sox when they defeated St. Louis 29-4. The 29 hits fell one short of the existing AL record for a nine-inning game, set by the Yankees against Boston on September 28, 1923 (since broken by the Milwaukee Brewers' 31 hits on August 28, 1992.) In the National League, the New York Giants also had 31 hits against the Reds on June 9, 1901. See "White Sox Murder A's, 29-6; Hit 7 Homers," Illinois State Journal-Register (Springfield, Illinois), April 24, 1955: 45. The single-game runs record (since the mound moved to its current distance of 60 feet, 6 inches, in 1893) is 36 runs by the Chicago Colts against Louisville on June 29, 1897.
Additional Stats
Chicago White Sox 29
Kansas City Athletics 6
---
Municipal Stadium
Kansas City, MO
Box Score + PBP:
Corrections? Additions?
If you can help us improve this game story, contact us.
Tags
http://bioproj.sabr.org/bp_ftp/images5/MinosoMinnie.jpg
600
800
sabr
/wp-content/uploads/2020/02/sabr_logo.png
sabr
2020-09-10 02:35:35
2020-10-14 17:52:37
April 23, 1955: White Sox set scoring record, crush relocated Athletics 29-6