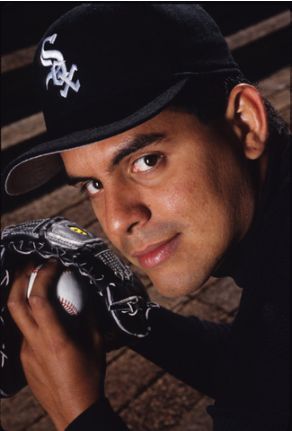 August 11, 1991: 'Untouchable' Wilson Alvarez pitches a no-hitter in second major-league start
---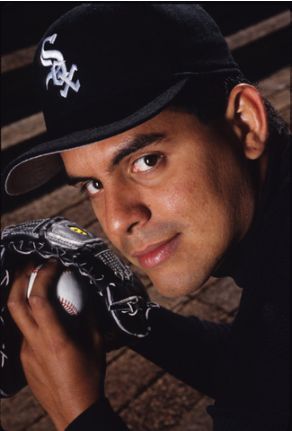 The Wilson Álvarez no-hitter journey began in the Maracaibo Little Leagues. The boy from Parroquia Santa Lucía became known for constantly achieving seamless performances.
As a kid, Álvarez threw 11 no-hitters.1 His 12th provided the foundation for a career in the major leagues.
The Texas Rangers called the 19-year-old Álvarez up in 1989 for an emergency start against the Toronto Blue Jays. Expectations were huge for the lefty, but after facing only five batters and allowing three hits and three runs, including two home runs, he was returned to the minors after the game and was eventually traded to the Chicago White Sox.
The White Sox provided a fresh start. Álvarez spent 1990 and half of 1991 in the minors. He married his wife, Daihanna, in 1990 and on August 11, their first child died five days after he was born of a pulmonary infection.
On August 11, 1991, the White Sox gave Álvarez a second chance.
"I couldn't believe I was getting back and pitching on the same day when we lost our baby," Álvarez said. "I had a million things on my mind, I was nervous because I was afraid that I was not going to be able to make an out like in 1989. I didn't know what to think or do because of the chance to pitch back on this level. When we arrived on the bus to the ballpark I realized I had left my bag with all my clothes and equipment at the lobby of the hotel. The team sent a person to get my stuff where my wife was waiting. When the bag arrived I got dressed and ran to the bullpen with the belt in my hand to prepare for the game and only was able to warm up for half an hour."2
The White Sox players were getting dressed in the clubhouse. Ozzie Guillén, a fellow Venezuelan, remembers that veteran pitcher Charlie Hough said: "Something special is going to happen at this ballpark today."3
A crowd of more than 40,000 filled Baltimore's Memorial Stadium that Sunday. The Orioles were in sixth place but they had a collection of power hitters in their lineup, led by Cal Ripken.
Back home in Venezuela, Venevisión, the country's largest national television network, planned to broadcast the game on its traditional Game of the Week so the whole country could follow White Sox shortstop Guillén, a national idol. But the night before, Álvarez's sudden callup spread across the country by word of mouth. By 1:00 P.M., Venezuela had stopped to watch Álvarez.
White Sox bats began the game doing their part. Robin Ventura singled and Frank Thomas hit a home run off Orioles starter Dave Johnson. Álvarez came to the mound with a 2-0 lead.
The first pitch to Orioles center fielder Mike Devereaux was a strike. Five pitches later, Álvarez had his first major-league out, a strikeout. Second baseman Juan Bell struck out on five pitches. And it took five more to strike out Cal Ripken. Three up, three down.
Álvarez finally had the chance to breathe at the major-league level. "After that first inning I got trust in myself. I knew I belonged at that level. I said to myself that this was the level where I wanted to be and there was no turning back."
The second inning started with a walk to Dwight Evans but Álvarez quickly got out of trouble when Randy Milligan grounded into a double play. David Seguí grounded out to end the second. In the third Chris Hoiles and Leo Gomez were retired by consecutive fly balls and Bob Melvin struck out swinging. The fourth and fifth innings saw six straight outs by popups and lineouts.
In the Chicago second, Ozzie Guillén led off with a double and the White Sox scored two more runs for a 4-0 lead. They scored three more in the top of the sixth.
In the bottom of the sixth with one out, Álvarez walked Leo Gomez but retired Melvin and Deveraux on a pop fly and strikeout.
In the dugout, nobody was talking to Álvarez. He thought it was because he was the new guy in the clubhouse. He was lonely in the dugout. His mind was not on the game, but on the loss of his child. He was not savoring the moment but only pitching as if he were a robot in spikes. He was in a mechanical mode, amazed about where he was, after all he had to go through, after all the years learning the game and working his way from Maracaibo, which seemed to be a far and distant land.
In Venezuela everybody remembers that afternoon. People called one another to confirm that everyone was watching the game, in case anybody was missing it or had stepped out. The whisper was universal … "Wilson is pitching a no-hitter."
In the seventh inning with one out, Cal Ripken hit a slow grounder that sank almost in front of the plate. Catcher Ron Karkovice picked up the ball, but threw wild to first; Ripken took second on the error. Evans was out on a pop fly, but Milligan walked. With two runners on base David Seguí popped to right field for the third out.
In the eighth inning Hoiles, leading off, hit a ball between right field and center that looked unreachable, but center fielder Lance Johnson appeared out of nowhere and made a magnificent sliding catch that saved the gem. When Johnson lifted his glove, Wilson saw the scoreboard for the first time during the afternoon.
"I saw the board and I said to myself, 'Wow … they don't have any hits.' I didn't realize I was pitching this good or this far in the game. That's when my heart started pumping and I got nervous."4
He was able to get two more outs in the eighth inning. Johnson caught the third out and pointed out the scoreboard with zero hits after the play.
The Orioles were losing, 7-0, but when Álvarez came out in the ninth the 40,000 fans at Memorial Stadium were cheering for the rookie. It was a surreal afternoon. The vibe was felt back in Venezuela. Álvarez was doing what no Venezuelan had ever done.
Deveraux flied out for the first out and Juan Bell fanned. With two outs, Cal Ripken was up, the most feared hitter on the team. Karkovice called semi-intentional walks for him and veteran Dwight Evans, so Álvarez could face Randy Milligan. Álvarez was visibly nervous at this point. To those watching, Álvarez looked different than he had the first six innings. He was sweating, kind of lost, looking at the sky at all times. Ozzie Guillén approached the mound and said, "Kid, don't think about anything that is happening here, just keep pitching the way you have been pitching and don't worry about anything."5
Pitching to Milligan, Álvarez threw a strike. Then Milligan fouled one off, then fouled off another, then took a ball. The count was 1-and-2. Álvarez threw a curveball in the dirt and Milligan swung and missed. It was done.
"No-Hit-No-Run!" screamed Gonzalo López Silvero, the Venevisión announcer. He kept screaming it, again and again.
Álvarez was astonished, always looking at the sky. "You took my son and gave me this instead," he said.6 Meanwhile Karkovice was hugging him and the White Sox were jumping around him as if they had just won the World Series.
Two years earlier, Álvarez was unable to get anybody out. This day he got everybody. In the meantime, he lost a child and became one of the idols of his country. This achievement took him to another level. He was the first one. The best in Venezuelan baseball history.
Álvarez followed Bobo Holloman as the second in history to get a no-hitter in his first or second major-league start.7 From then, in every one of his starts he had that feeling that he could do it again. He became better known as "El Intocable" (The Untouchable).
Wilson Álvarez's no-hitter opened the doors of big-league baseball for him. He played six more years with the White Sox, becoming an ace of the rotation, helping the White Sox in the 1993 postseason and winning Game Three of the ALCS against his nemesis, the Blue Jays. In 1997 was traded to the San Francisco Giants and in 1998 signed as a free agent with the Tampa Bay Devil Rays, becoming the first starter for the new franchise. He finished his career with the Los Angeles Dodgers in 2005, becoming the first Venezuelan pitcher with over 100 wins in the majors.8
This article was published in SABR's "No-Hitters" (2017), edited by Bill Nowlin. To read more Games Project stories from this book, click here.
Notes
1 Revista IND. (Caracas, Venezuela), August 1984.
2 All quotations by Wilson Álvarez are from interviews with the author unless otherwise attributed.
3 Personal conversation with Ozzie Guillén about Álvarez's no-hitter, March 2017.
4 Baseball Zone – Tripleplay Sports Productions. Maracaibo, Venezuela, March 2001.
5 Conversation with Ozzie Guillén.
6 A La Carga! – Oficial Magazine of Aguilas del Zulia (Maracaibo: Tripleplay Sports Productions), 1997-2002.
7 "Rookie No-Hitters," MLB.com, mlb.mlb.com/mlb/history/rare_feats/index.jsp?feature=rookie_no_hitter.
8 "Wilson Álvarez," baseball-reference.com/players/a/alvarwi01.shtml.
Additional Stats
Chicago White Sox 7
Baltimore Orioles 0
---
Memorial Stadium
Baltimore, MD
Box Score + PBP:
Corrections? Additions?
If you can help us improve this game story, contact us.
Tags
https://sabr.org/sites/default/files/AlvarezWilson.PNG
600
800
admin
/wp-content/uploads/2020/02/sabr_logo.png
admin
2018-10-23 12:50:03
2021-10-28 01:19:11
August 11, 1991: 'Untouchable' Wilson Alvarez pitches a no-hitter in second major-league start