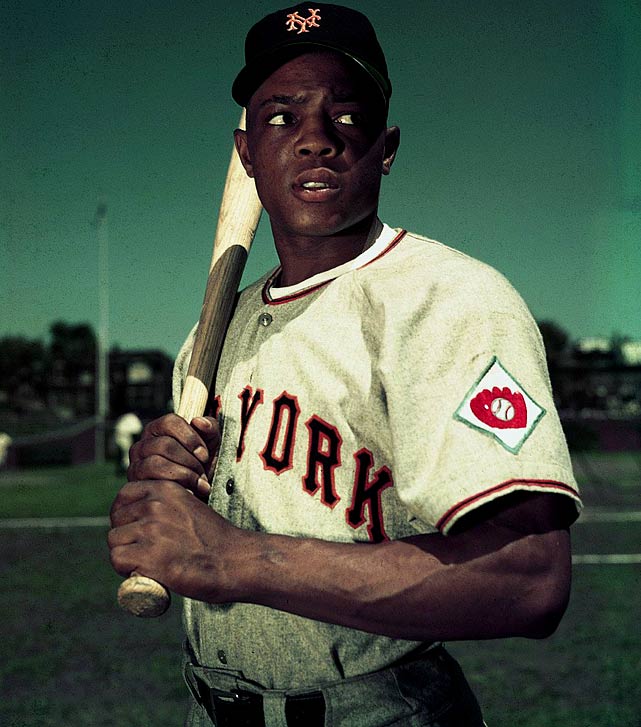 August 15, 1951: Willie Mays' defensive gem caps Giants victory
---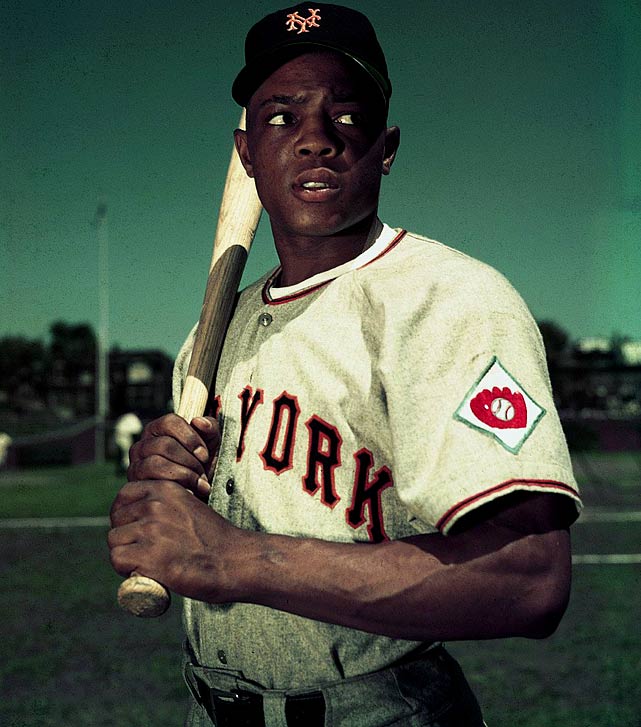 Three years before Willie Mays made perhaps the most famous catch in baseball history, he made a throw for the ages. Although Mays's iconic over-the-shoulder catch of a long drive by Vic Wertz in Game One of the 1954 World Series is better known, the finest defensive play of his career might have been on August 15, 1951, when Mays was a 20-year-old rookie who had played fewer than 80 games in the major legues
The night before, the Giants had won the first game of a three-game series against the Dodgers, giving them four wins in a row, but they still trailed their crosstown rivals by 11½ games in the race for the NL pennant. A crowd of 21,007 showed up at the Polo Grounds for the Wednesday afternoon game. The Giants scored first, in the bottom of the first inning. Al Dark hit a line drive to right field off Ralph Branca and stretched the hit into a double when Carl Furillo threw behind him. Dark moved to third base on a groundout by Don Mueller and came home when Monte Irvin singled to center field.
The Dodgers evened the score in the top of the seventh inning. Pee Wee Reese singled to center field off starter Jim Hearn, running his hitting streak to 22 games, and advanced to second base on a wild pitch to Duke Snider. After Snider and Andy Pafko flied out, Roy Campanella hit a ground-ball single to center and drove Reese home.
With one out in the top of the eighth, Brooklyn's Billy Cox was on third, Branca was on first, and Furillo was at the plate. Furillo was a right-handed pull hitter, so New York center fielder Mays positioned himself in left-center. Instead, Furillo hit a fly to right-center. "It looked plenty deep enough to bring in Cox, especially since Mays had to run a long way to get the ball," wrote Joseph M. Sheehan in the New York Times. "But Willie, making a complete whirling pivot on the dead run, cut loose with a tremendous peg that boomed into [Wes] Westrum's mitt in perfect position for the catcher to tag the sliding Cox."1 Westrum, not imagining a play at home, hadn't bothered to remove his mask. According to Mays's biographer James S. Hirsch, the catcher "estimated that when the ball reached him, it was traveling 85 mph, and if the umpire had called it, it would have been a strike."2
As the crowd erupted, "Cox sat staring at the plate in disbelief."3 After the inning-ending double play, Mays's teammates met him on the dugout steps, and he "shrugged his way through, as though uncomfortable with all the fuss."4 Mays was first up in the bottom of the eighth, and he received a standing ovation when he emerged from the dugout with his bats. He lined a single to center and got another standing ovation. After Bobby Thomson struck out swinging, Westrum homered over the left-field scoreboard. The Dodgers went down in order in the ninth inning, with Mays catching a fly ball by Pafko for the last out, and the Giants won 3-1.
Eddie Brannick, the Giants' traveling secretary, who had been with the team for more than 40 years, made a rare visit to the clubhouse to congratulate Mays and compared him favorably with some legendary center fielders. "I've seen [Tris] Speaker, [Joe] DiMaggio, [Terry] Moore, all of them," Brannick said, "but I've never seen anything like that throw. This kid made the greatest throw I ever looked at."5 Furillo, then considered to have the best arm in baseball, was less charitable: "Luck. That was the luckiest throw I ever saw in my life. He can try that 50 times and he won't come close again."6 Sports columnist Bill Corum went so far as to suggest that Mays tried the throw because he wasn't very bright: "A thinking ball player probably would have thought … that the play was impossible and never have attempted it."7
Six years later, Furillo simply expressed astonishment. As players reminisced before the last game ever played at the Polo Grounds between the Giants and the Dodgers, on September 8, 1957, Furillo said, "I saw the impossible happen here … when Willie Mays made that catch on me, whirled in a complete circle and threw out Billy Cox at home plate. It was a play that couldn't happen. But it did."8
The Giants win was their fifth in a row, in a streak that continued through 16 games, placing them just five games behind the Dodgers when it concluded.
This article appeared in "The Team That Time Won't Forget: The 1951 New York Giants" (SABR, 2015), edited by Bill Nowlin and C. Paul Rogers III.
Notes
Additional Stats
New York Giants 3
Brooklyn Dodgers 1
---
Polo Grounds
New York, NY
Box Score + PBP:
Corrections? Additions?
If you can help us improve this game story, contact us.
Tags
https://sabr.org/sites/default/files/MaysWillie-1951-color.jpg
600
800
admin
/wp-content/uploads/2020/02/sabr_logo.png
admin
2017-07-13 17:12:48
2020-04-17 10:25:47
August 15, 1951: Willie Mays' defensive gem caps Giants victory