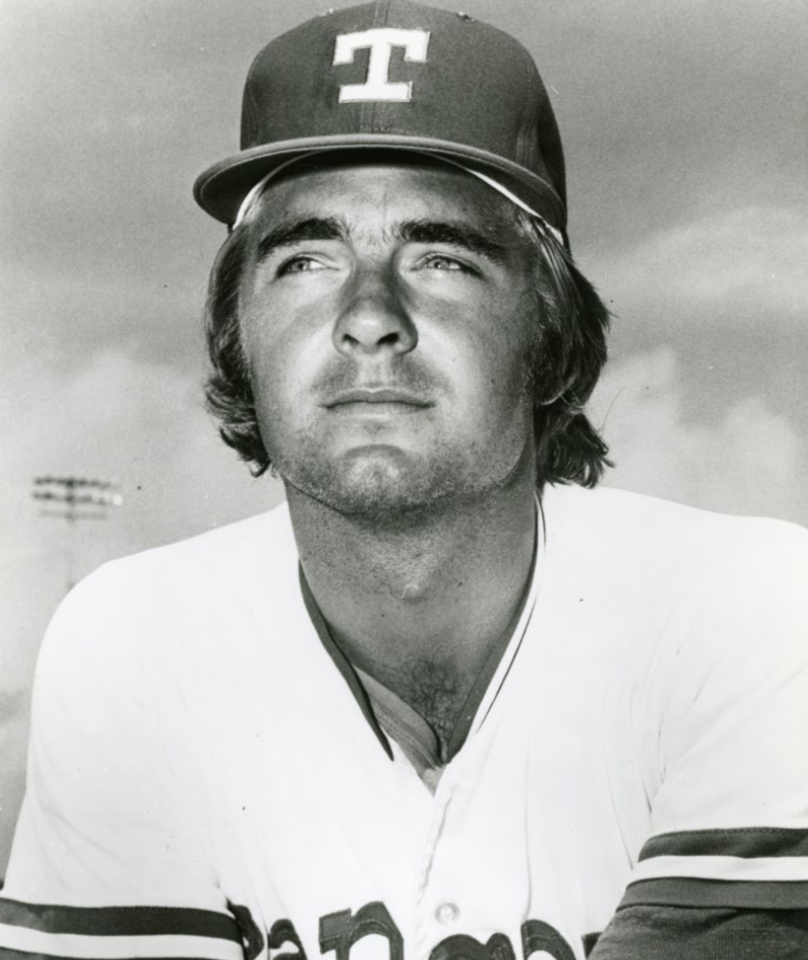 July 16, 1972: Nelson, Randle help Rangers subdue Tribe in 12 innings
---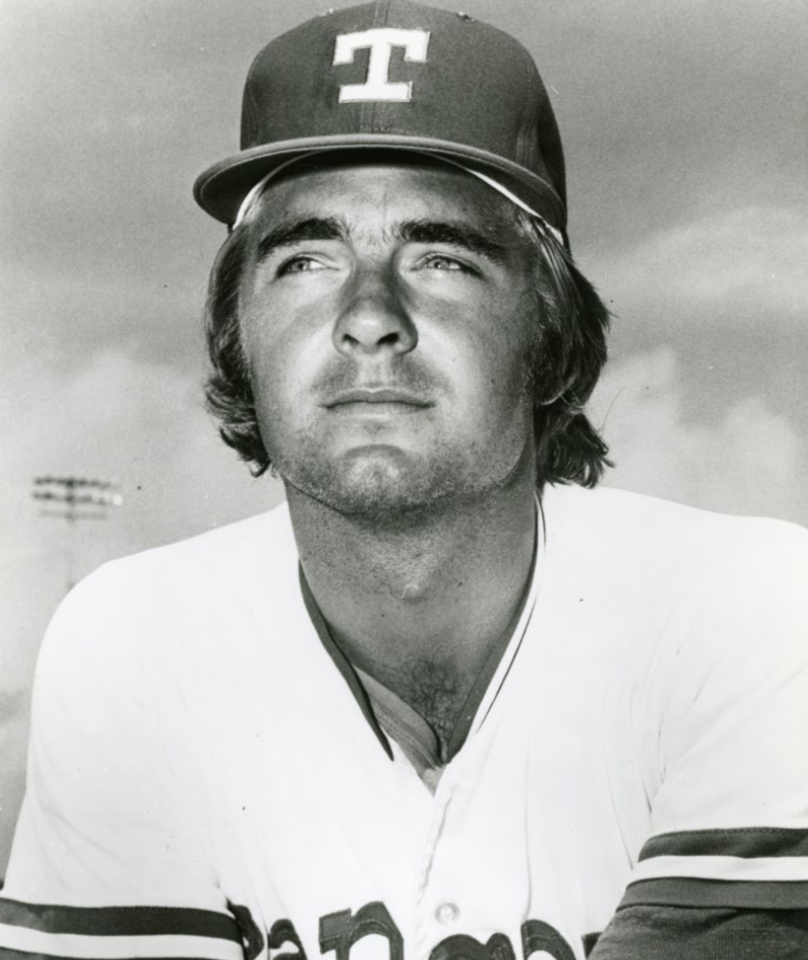 After going 28 consecutive innings without scoring a run, the anemic Rangers offense gave starter Pete Broberg a two-run lead in the first inning of their July 16 game against the Cleveland Indians at Arlington Stadium. Broberg eventually allowed Cleveland to tie the score and did not receive a decision for his 8⅓ innings of work. Instead, the Rangers became involved in their second extended contest against the Tribe in three nights, and the goats of their 14-inning loss to the Indians on July 14 – Dave Nelson and Lenny Randle – found redemption as heroes of this evening's 12-inning victory.
Broberg scattered eight hits and surrendered five walks to make things more interesting at times than his manager, Ted Williams, likely wanted them to be. The top of the first inning was one such occasion as Broberg managed to work around two walks and a single to escape the inning unscathed, thanks largely to catcher Rich Billings' throwing out Jack Brohamer on an attempted steal of second base.
In the bottom of the first, the Rangers' futility with their bats finally came to an end against Cleveland's starter Mike Kilkenny. Ted Kubiak hit a one-out single, and Ted Ford drew a walk to put runners at first and second. Ford was picked off at first by catcher Ray Fosse as Billings was batting, but Billings drew the Rangers' second walk of the inning, which Frank Howard and Joe Lovitto followed with back-to-back RBI singles that gave the Rangers a 2-0 lead before Elliott Maddox struck out to end the inning.
Both pitchers avoided trouble over the next two innings, but Broberg's propensity for surrendering walks contributed to the Indians tying the game in the fourth. Fosse was the recipient of a one-out free pass, and he advanced to second on a two-out single by Frank Duffy. Cleveland manager Ken Aspromonte sent Lou Camilli, a switch-hitter, to pinch-hit for Kilkenny since he could bat left-handed against the right-hander Broberg.
Left fielder Maddox played the third-base line to try to prevent "the wrong-field extra-base hit," but he also played "extremely shallow, no more than 100 feet behind third base."1 Thus, Maddox was helpless when Camilli lofted a double, which should have been "a routine fly ball,"2 to straightaway left field that rolled to the wall and knocked in both Fosse and Duffy to knot the score at 2-2. Broberg retired Del Unser on a fly ball to end the inning, but the damage had been done courtesy of the walk to Fosse and Maddox's poor positioning in the outfield.
Reliever Ray Lamb took the mound for Cleveland in the bottom of the fourth and pitched seven outstanding innings against Texas. Lamb retired the Rangers in order four times, allowed harmless two-out singles in both the 7th and 10th innings, and worked around two Texas singles in the ninth.
Broberg kept the Indians from taking the lead, and received some fine fielding support in the top of the eighth that kept the game deadlocked. Tommy McCraw had hit a one-out double and was still on second – now with two outs – when Buddy Bell hit a grounder to the hole at shortstop. Kubiak, filling in at shortstop for All-Star selectee Toby Harrah, who had injured a shoulder two nights earlier, made a diving stop of the ball that held Bell to a single and forced McCraw to hold up at third base.3 Billings then threw out Duffy, who was attempting to bunt his way on, to end Cleveland's scoring threat.
Broberg was replaced by Paul Lindblad in the ninth inning after surrendering a one-out single to Unser. Lindblad allowed the Indians' second hit of the frame to Brohamer before striking out both Chris Chambliss and Graig Nettles to quash any thoughts Cleveland might have had of a late-game rally. In the Rangers' half of the inning, Billings led off with a single and advanced to second on Maddox's two-out base hit, but that was the farthest any runner advanced against Lamb, and Randle struck out to send the game to extra innings.
The relief pitchers' duel continued with Lindblad and Lamb pitching the 10th inning for their respective teams. Horacio Pina took over the mound duties for Texas in the top of the 11th, and Ed Farmer did the same for the Indians in the bottom of the frame; both hurlers did well in their first inning of work, but then created excitement in the 12th inning.
Pina walked Brohamer to open the 12th, but Brohamer was forced at second base on a Chambliss grounder. Nettles then singled, and Pina issued his second walk of the inning, to McCraw, to load the bases. With the Indians on the cusp of taking the lead, Rangers infielders demonstrated some deft glove work. First, Fosse hit a grounder to Kubiak and the shortstop fired home to get the force on Chambliss. Next, Bell shot a grounder up the middle that looked as though it would be a base hit, but "Randle backhanded the ball, then flipped to Kubiak at second to just nip Fosse for the third out."4
As is often the case when a player has made an outstanding play in the field, the momentum carries over to the plate. Such was the situation for Randle in the bottom of the 12th as he hit a one-out single and advanced to second when Pina, looking to help his own cause, laid down a perfect sacrifice bunt. Nelson stepped to the plate and watched as Farmer uncorked a wild pitch that enabled Randle to advance to third. With the winning run only 90 feet away and a 3-and-0 count at the plate, Nelson swung away and lashed a single to center field that knocked in the final run of what was now a 3-2 Rangers victory.
To anyone who was surprised that Nelson, who had been hitless in five previous at-bats in the game, swung on 3-and-0, he explained, "No way I'm going on my own in that situation. … I'm definitely checking with the dugout."5 After Williams gave the sign to swing away, Nelson got the pitch he was looking for and ended the game on a positive note for himself and his team.
For both Nelson and Randle, their roles in the 12-inning victory were a sweet reversal from two nights earlier when they had made errors on back-to-back batted balls that had resulted in two unearned runs to give the Indians the win in a 14-inning contest. The two players exemplified the 1972 Texas Rangers, whose roster was filled with athletes who had the potential to be future stars; unfortunately for the Rangers and their fans, most of the players' potential would remain unfulfilled.
In the case of Nelson, no less an observer than Williams, the "Splendid Splinter" himself, had appraised him as a potential .280 or .290 hitter and had raved, "If he hits that and makes 75 attempted steals, he can get 50 stolen bases. … That guy can be a helluva asset and player in this league."6 Nelson's best season would be 1973 when he batted .286 and stole 43 bases, coming close to Williams's projections, but he was traded to the Kansas City Royals for pitcher Nelson Briles after the 1975 season and was out of the major leagues after the 1977 campaign.
Randle, who had scored the winning run, had also started to earn accolades. Though Williams had commented, "He's got that little flip throw to second trying to start a double play that I wish he'd forget,"7 Randle's fielding acumen had been in evidence on this night. As for Randle's batting, he had begun switch-hitting in 1972 and Williams observed, "I think this has helped him at the plate. I'll tell you, I'm sold on this kid now."8
As fate would have it, of all the 1972 Rangers who failed to have successful careers, Randle was the only one to go down in infamy. After losing his starting job at second base to Bump Wills during spring training in 1977, he punched manager Frank Lucchesi in the face three times, sending Lucchesi to the hospital. Randle was fined $23,407, suspended for 30 days, and then traded to the New York Mets on April 26, 1977, but he "never could shake the label of a hothead who had once broken his manager's cheekbone."9
This article was published in "The Team that Couldn't Hit: The 1972 Texas Rangers" (SABR, 2019), edited by Steve West and Bill Nowlin. To read more articles from this book at the SABR Games Project, click here.
Sources
In addition to the sources listed below, the author also consulted Baseball-Reference.com and Retrosheet.org.
https://www.baseball-reference.com/boxes/TEX/TEX197207160.shtml
https://www.retrosheet.org/boxesetc/1972/B07160TEX1972.htm
Notes
1 Randy Galloway, "Rangers Win in 12th, 3-2," Dallas Morning News, July 17, 1972.
6 Bob St. John, "Price You Pay," Dallas Morning News, May 23, 1972.
7 Merle Heryford, "Switch in Time, Randle Closer on Left Side," Dallas Morning News, March 14, 1972.
8 Randy Galloway, "He's So Out, He's In," Dallas Morning News, April 25, 1972.
9 Patrick Mondout, "Lenny Randle Slugs Manager After Losing Job (3/28/1977)," baseballchronology.com/Baseball/Years/1977/March/28-Frank-Lucchesi-Lenny-Randle.asp, accessed October 21, 2015.
Additional Stats
Texas Rangers 3
Cleveland Indians 2
12 innings
---
Arlington Stadium
Arlington, TX
Box Score + PBP:
Corrections? Additions?
If you can help us improve this game story, contact us.
Tags
https://sabr.org/sites/default/files/BrobergPete.jpeg
600
800
admin
/wp-content/uploads/2020/02/sabr_logo.png
admin
2020-03-24 12:31:25
2020-08-25 01:12:05
July 16, 1972: Nelson, Randle help Rangers subdue Tribe in 12 innings