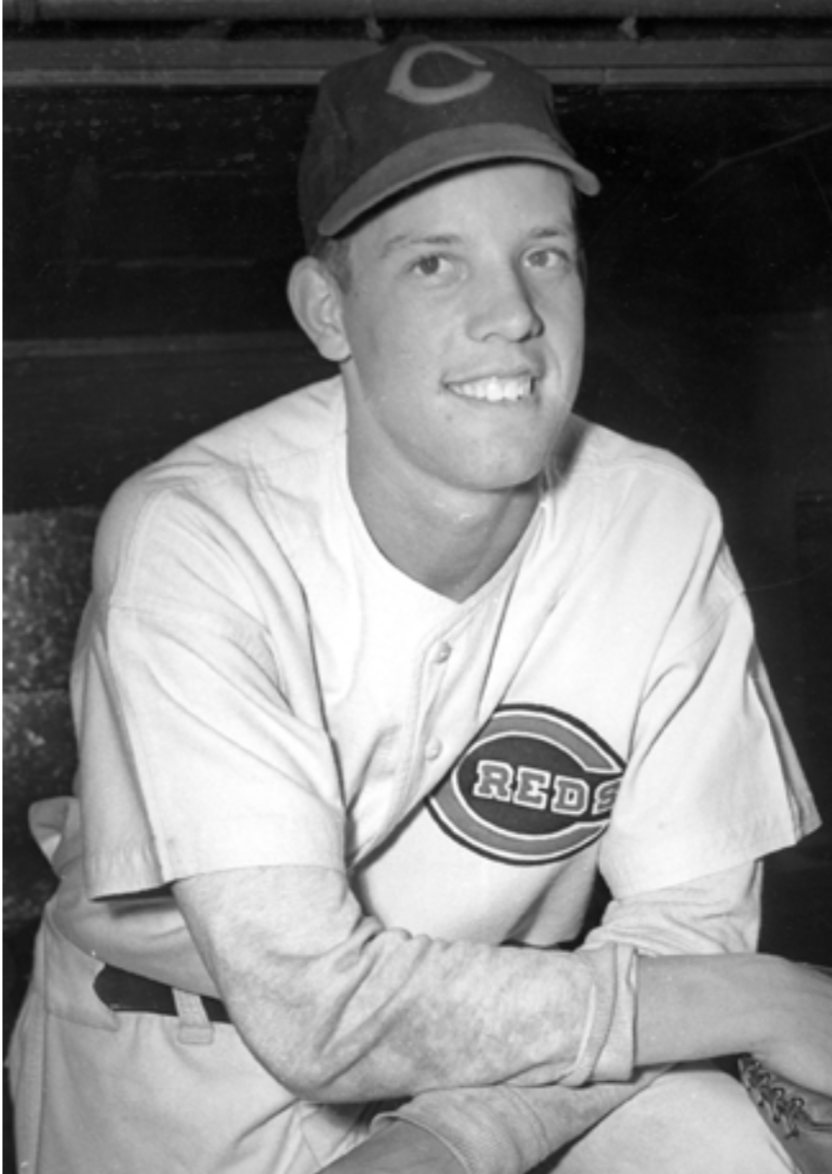 June 10, 1944: At age 15, Reds' Joe Nuxhall becomes youngest player to appear in MLB game
---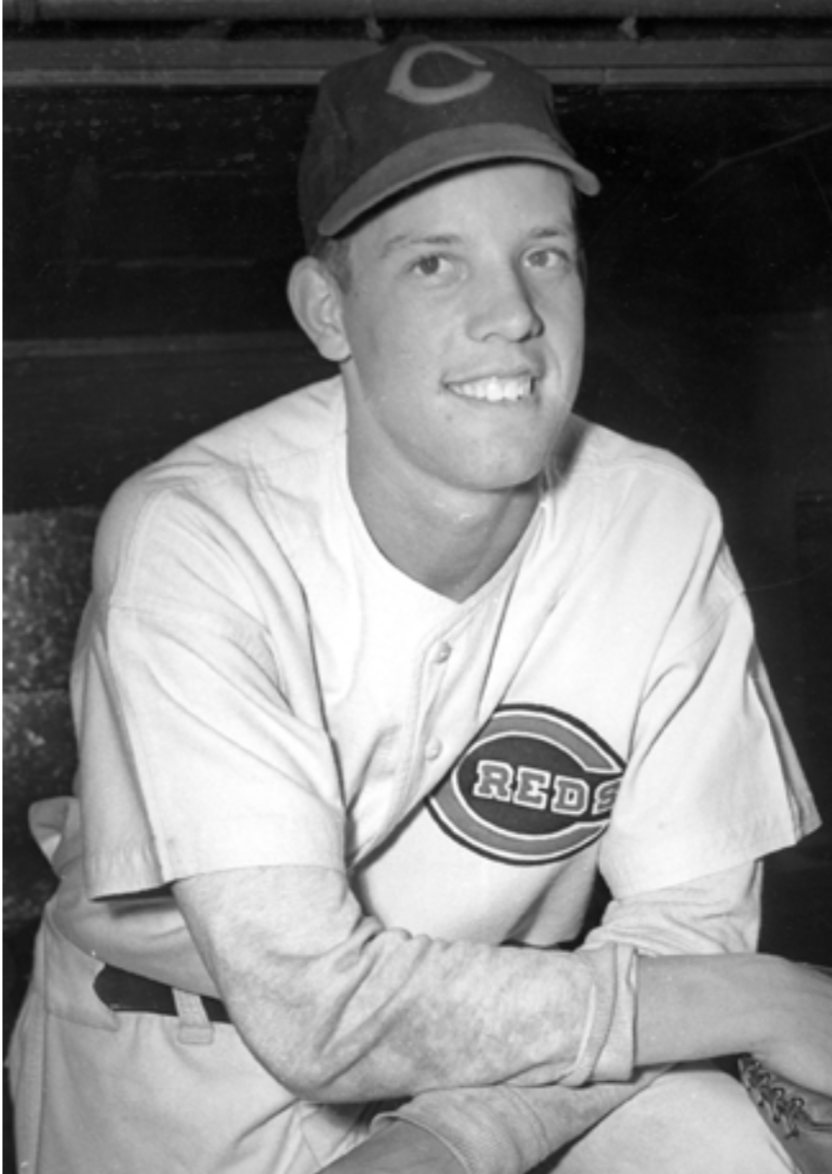 On the afternoon of June 10, 1944, just 3,510 individuals came out to Crosley Field for a contest between the Cincinnati Reds and the league-leading St. Louis Cardinals, who were working toward a third straight pennant. Cincinnati was tied for second place, percentage points behind the Pittsburgh Pirates and 3½ games behind St. Louis. The Reds still had vestiges of their 1939-1940 league championship teams. Bucky Walters, backbone of those pennant-winning seasons, would capture a league-leading 23 victories in 1944 and Frank McCormick, their chief offensive threat, was on his way to another .300 season. Overall, however, while the Reds' pitching was solid — in fact they had the second-best ERA in the league — the team's offense was second to last in runs scored.
It is likely that more than a few fans ventured to Crosley Field to see Cardinal sensation Stan Musial, the 1943 National League Most Valuable Player. Musial entered the game batting .355, second in the league to Dixie Walker. Starting for St. Louis was its ace, Mort Cooper. Cooper, off to a relatively slow start at 4-3, faced Bill Lohrman, who had come to the Reds from the Dodgers just days before in a waiver transaction. It was Lohrman's first start of the year.
St. Louis scored once in the first on a single by Walker Cooper, then six times in the second. Lohrman was replaced by Ed Heusser, who surrendered four straight singles before being pulled. Heusser's poor performance was uncharacteristic of a season in which he led the National League with a 2.38 ERA. Buck Fausett finally ended the frame, which saw seven Cardinals hits, two walks, and an error by Reds shortstop Eddie Miller.
Fausett pitched through the eighth, allowing six more runs. Overall, St. Louis amassed 21 hits in the game, 19 of which were singles. Cincinnati's offense generated just five singles. Mort Cooper was in fine form; aside from the five hits, he allowed only two walks en route to his fifth win.
It is highly probable that a good portion of the 3,510 fans who came to the game had left as the ninth inning started with the Cardinals sporting a 13-0 lead. Those who departed early missed the making of baseball history, something that could only have happened because of World War II. The United States was in the midst of the global conflict; just four days earlier, the Allies had landed at Normandy to begin the final offensive against the European Axis powers.1
More than 500 major leaguers served in the armed forces during World War II. Over 4,000 minor leaguers spent time in the military. These actions drained all teams of players ranging from the likes of Joe DiMaggio, Bob Feller, Hank Greenberg, and Ted Williams to those who participated in just a handful of major-league games. To fill the void, players who would not normally have been considered to fill a spot on a big-league roster were called into action.2
William B. Mead, author of Even the Browns; The Zany True Story of Baseball in the Early Forties, described how "a succession of shadowy figures flitted in and out of baseball during the war."3 With each succeeding year of conflict, draft quotas increasingly dug into a dwindling supply of skilled ballplayers. By 1944, teams were scrambling to assemble semi-reasonable competitive rosters. The Browns fielded one-armed outfielder Pete Gray, who appeared in 77 games in 1945. Bert Shepard — minus a leg — pitched once for the Washington Senators in 1945. Jimmie Foxx, Babe Herman, and Pepper Martin came out of retirement to play. Others on the fringes of the game were brought to the majors. Paul Schreiber, who had pitched for the Dodgers in 1922, was pitched a few games for the Yankees — he was 42 years old and had been their batting-practice pitcher. Hod Lisenbee, nine years out of the majors, appeared in 31 games for the Reds at nearly 47 years of age. On the other side of the spectrum, Carl Scheib pitched for the Philadelphia A's in 1943 at the age of 16; he became the youngest person to ever appear in a major-league game.4 Scheib held that distinction until June 10, 1944, when Reds manager Bill McKechnie decided he had nothing to lose in changing pitchers at the top of the ninth inning of the 13-0 losing cause.
Joe Nuxhall was big for his age, 6-feet-3 and 195 pounds at age 14. He dominated any sport he participated, such as basketball and baseball. Nuxhall began to pitch in a local amateur league in Ohio at 12, playing against men mostly eight to nine years older. His father, Orville, also pitched in the league; he was in his early 30s and had attracted the interest of several Reds scouts. As Joe Nuxhall recalled, they came to evaluate his dad at a baseball complex where all teams in the league played and spotted his son pitching in a game.
Immediately impressed, they decided to sign the youngster. Nuxhall declined; he was playing basketball for his junior-high team, which had a chance to win the league conference. But after the season ended Joe signed a contract for a $500 bonus and $175 a month. His father was offered $150 a month but felt that with a family of seven, professional baseball, no matter how attractive was not in the cards.
Nuxhall joined the Reds roster, staying with them until school ended in June, reporting when night or weekend games were being played. He expected to just take things in and did so until the bottom of the eighth inning on Saturday, June 10. Nuxhall recalled, "…the Cardinals are just killing us; it's thirteen to nothing. Finally Mr. McKechnie told me to go warm up. Really he yelled twice. The first time he said 'Joe,' I didn't pay any attention, figuring he was talking to someone else. The second time it was a little louder, and I went down and warmed up." But not before he tripped over the last step out of the dugout and fell flat on his face. Nuxhall continued, "Jeez God, I was scared to death. … I was throwing the ball all over the damned place."5
Nervous or not, Nuxhall got the first batter he faced, George Fallon, to ground out to shortstop after going to a full count. Mort Cooper then received a walk. Augie Bergamo popped up to shortstop Eddie Miller. Then the realization of where he was hit him full force. The next batter was Debs Garms, the 1940 National League batting champion. Nuxhall threw a wild pitch, allowing Cooper to move to second, then walked Garms. Stan Musial came to bat and singled to load the bases. Nuxhall's meltdown came in full earnest. He walked the next three batters, forcing in three runs, before second baseman Emil Verban singled in two runs.
With that, McKechnie came out to end Nuxhall's agony, saying, "Well, son, I think you've had enough." Jake Eisenhardt came in and walked Fallon before inducing Cooper to pop out to first.
Nuxhall faced nine batters, walking five, allowing two singles, throwing a wild pitch, and giving up five earned runs. Cincinnati went down in order in the bottom of the ninth. It gave Cooper his fifth win and second shutout in three starts; he had three-hit the Giants on May 28.
The Cardinals' win put them 4½ half games up on Cincinnati. St. Louis, never headed, eventually won the pennant by 14½ games over Pittsburgh and 16 games over the Reds. In an all-St. Louis World Series, they bested their American League counterpart Browns in six games; their second world championship in three years.
The fortunes of several individuals who appeared in the June 10 game subsequently followed different paths. For both Lohrman and Eisenhardt, this game was their last in the majors. Lohrman, who started, was sent down to the minors two days later and retired.6 Eisenhardt's two-batter appearance in the ninth was his first — and last — in the majors.
That game was the only one Nuxhall appeared in that season. Eventually, after school ended, he entered Cincinnati's minor-league system and in 1952 joined the Reds to commence a 16-year major-league career, mostly with Cincinnati, amassing a 135-117 record. After retiring as a player he became an announcer for the Reds in a career that spanned 38 seasons. Retiring from behind the mike in 2004, Nuxhall died in 2007.
Nuxhall as of 2017 still held the major-league record for being the youngest player in the game at 15 years, 10 months, and 11 days. Of the game where attendance was 3,510 of whom many were long gone by the time Nuxhall came into the game, he observed that over the years according to people who told him they witnessed his debut, attendance was somewhat near 40,000.7
This article was published in "Cincinnati's Crosley Field: A Gem in the Queen City" (SABR, 2018), edited by Gregory H. Wolf. To read more articles from this book at the SABR Games Project, click here.
Sources
In addition to the sources cited in the Notes, the author accessed Retrosheet.org and Baseball-Reference.com.
https://www.baseball-reference.com/boxes/CIN/CIN194406100.shtml
https://www.retrosheet.org/boxesetc/1944/B06100CIN1944.htm
Notes        
1 Axis powers in Europe included Germany and Italy; Japan was also part of the Axis.
2 Data on players who served during World War II is found in several sources, including https://baseballinwartime.com/baseball_in_wwii/baseball_in_wwii.htm, and David S. Neft, Richard M. Cohen, Michael L. Neft, eds., The Sports Encyclopedia Baseball 2007 (New York: St. Martin's Griffin, 2007), 228-229.
3 William B. Mead, Even the Browns; The Zany True Story of Baseball in the Early Forties (Chicago: Contemporary Books, Inc., 1978), 203; "Joe Nuxhall's 1944 Reds Debut in His Own Words," at jkiesewetter@enquirer.com, https://cincinnati.com/story/tvandmediablog/2014/06/09/joe-nuxhall-reds-crosley-field-st-louis-cardinals-stan-musial/10065127/.
4 Scheib was 16 years, 8 months, and 5 days old when he made his debut in what would become an 11-year career.
5 Mead, 205-206.
6 Lohrman did pitch again five years later in 19 games for Jersey City of the International League.
7 Bill Gilbert, They Also Served: Baseball and the Home Front, 1941-1945 (New York: Crown Publishers, Inc., 1992), 144.
Additional Stats
St. Louis Cardinals 18
Cincinnati Reds 0
---
Crosley Field
Cincinnati, OH
Box Score + PBP:
Corrections? Additions?
If you can help us improve this game story, contact us.
Tags
https://sabr.org/sites/default/files/Screen%20Shot%202019-10-03%20at%2012.14.32%20PM.png
600
800
admin
/wp-content/uploads/2020/02/sabr_logo.png
admin
2019-10-03 12:13:44
2020-10-14 18:04:01
June 10, 1944: At age 15, Reds' Joe Nuxhall becomes youngest player to appear in MLB game