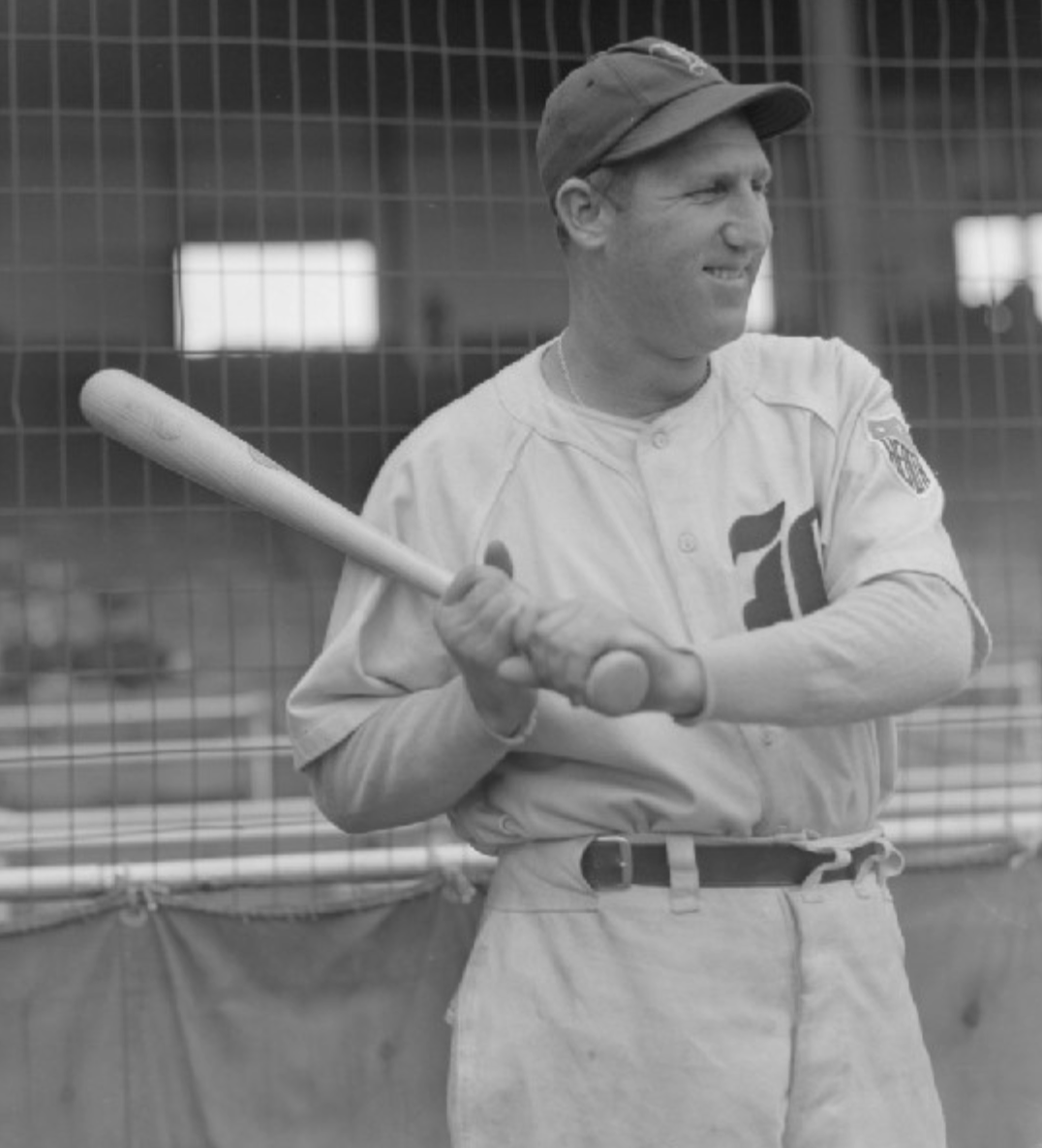 June 22, 1944: Abba Dabba does it again: Jim Tobin's 5-inning no-hitter
---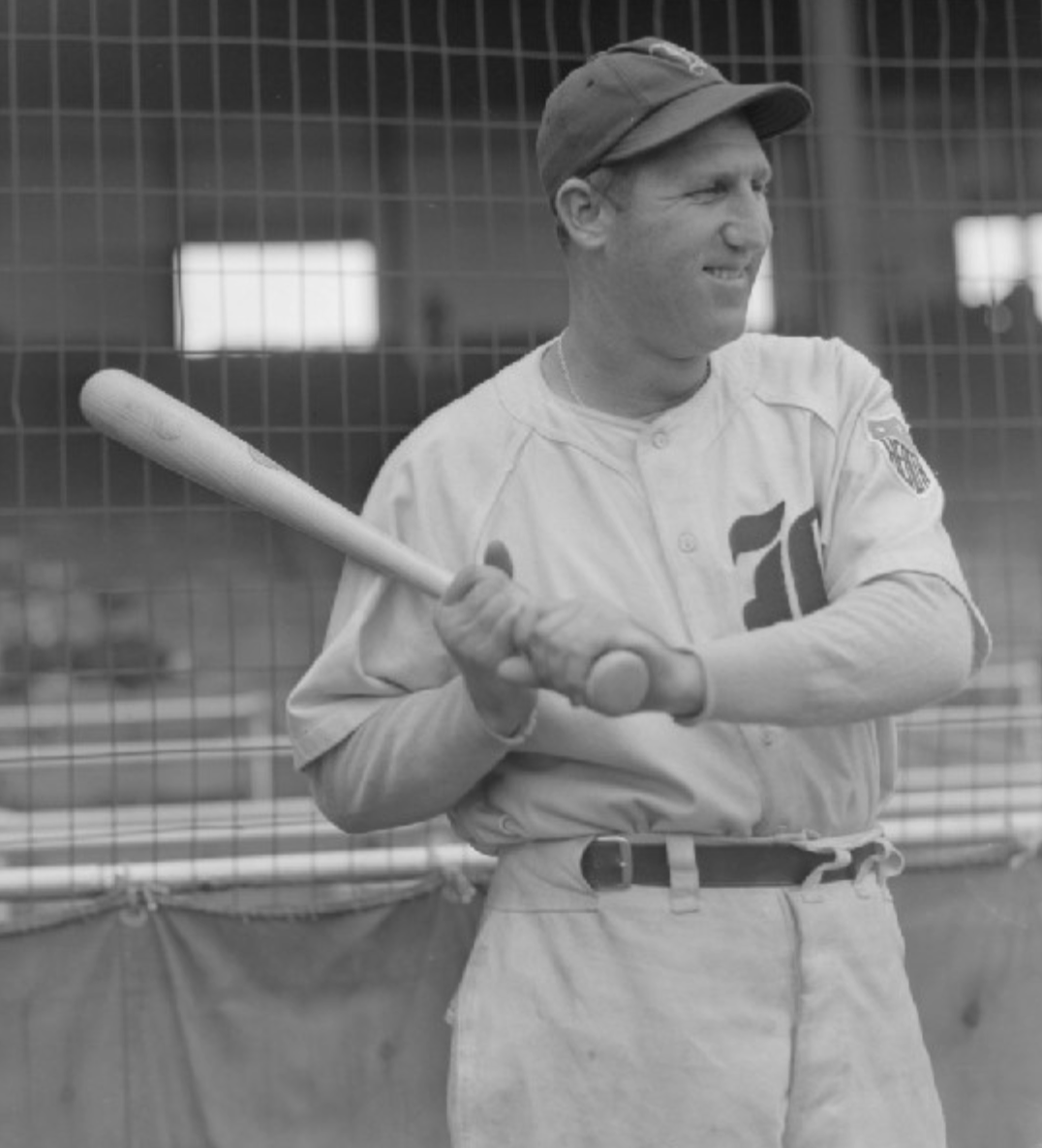 "The record books recognize only those no-hitters that go nine innings or longer," wrote The Sporting News, "but [this] feat nevertheless deserves high recommendation."1 Less than two months after tossing a no-hitter against the Brooklyn Dodgers, Boston Braves knuckleballer Jim Tobin held the Philadelphia Phillies hitless in the second game of a doubleheader that was called after five innings due to darkness.
The Braves players were well rested and looking for answers when they arrived at Braves Field on Thursday, June 22, 1944, to play their fifth doubleheader in 12 days. After a scheduled day off on Monday, their first two games of a four-game series with the Phillies had been rained out. The weak-hitting club was reeling, having lost 11 of its last 14 games. Skipper Bob Coleman's Tribe was in sixth place (24-34), 16½ games behind the St. Louis Cardinals, who were running away with their third consecutive NL pennant.
Philadelphia, managed by former big-league hurler and 217-game winner Freddie Fitzsimmons, was one of the early-season feel-good stories in baseball after an offseason filled with controversy. The previous November, club owner William Cox had been suspended by Commissioner Kenesaw Mountain Landis when it was discovered that he had bet on Phillies games, and he was later forced to sell the club. Robert R.M. Carpenter, of the wealthy DuPont family, purchased the team and promised a new era.
The upshot Phillies moved into second place on May 10 with a record of 14-10, but had since won just 9 of 29 games and had fallen to sixth place with a record of 21-30.2 They arrived in Boston to begin a grueling 20-game road trip.
"The Braves were trying a new idea for Boston," wrote Jack Malaney of the Boston Post, "a double header starting at 3:15, the second game to be a twilighter."3 The game was scheduled at a time when daylight savings ran year round. The War Time Act of 1942 instituted this policy, which ran from 1942 through 1945, to conserve energy resources during World War II. Nonetheless, it was a calculated gamble as Braves Field did not yet have lights (they were installed before the 1946 season). Nonetheless, in an era when games routinely lasted two hours, it was a reasonable plan, provided the games did not go into extra innings and the weather cooperated. Boston went 0-for-2 in this regard.
The opening contest of the doubleheader was a nail-biter for the 2,556 spectators who braved the ominous clouds on this summer afternoon. Boston's 26-year-old All-Star righty, Al "Bear Tracks" Javery, who had led the major leagues with 303 innings pitched in 1943, tossed a career-best 15-inning complete game. In a scoreless pitchers' duel, the Massachusetts native yielded a home run with one out in the 15th inning to Ron Northey, but that was the only run the Blue Jays, as the Phillies were often called in 1943 and 1944, needed. Philadelphia rookie Charley Schanz relieved starter Bill Lee after a 41-minute rain delay and blanked the Braves on two hits over the final nine innings to pick up the victory, 1-0. The tough-luck loss dropped Javery's record to 3-9.
Boston's Jim "Abba Dabba" Tobin got the second game under way at 7:05. The easy-going 31-year-old hurler, in his eighth season, had been the Braves' most consistent hurler since the club acquired him from the Pittsburgh Pirates before the 1940 season. He averaged 13 wins and 259 innings per season from 1941 through 1943 while completing 72 of 89 starts. He entered this game with a 7-7 record, including, eight weeks earlier on April 22, the Braves' first no-hitter since Tom Hughes in 1916. Tobin owned a robust 2.48 ERA. By tossing a hitless first frame, he erased the lingering bad memories of his last outing, when he surrendered five hits and four runs in just one-third of an inning in a loss to the New York Giants.
"After a dearth of power hits in the first game," wrote Jack Malaney, "the Braves started the second game like a bunch of Bronx Bombers."4 Center fielder Tommy Holmes led off the game with what Arthur Sampson of the Boston Herald called a "gigantic poke" into the bullpen in right-center field off 37-year-old starter Dick Barrett.5 Out of majors since 1934, Barrett got a second chance on the big stage in 1943 when he was drafted by the Chicago Cubs and traded during the season to the Phillies. After Chuck Workman's one-out single, cleanup hitter Butch Nieman connected for his eighth homer, which sailed "over the screen in right" field, to give the Braves a 3-0 lead.6 Nieman knocked in Boston's fourth run when he connected for a single to drive in Holmes, who had reached on an error by third baseman Ted Cieslak in the third frame.
While the Braves resuscitated their offense after collecting just six hits in the first game, Tobin continued his early-season mastery of the Phillies. In two starts against them thus far, he had not yielded an earned run and beaten them twice, including a stellar one-hit shutout in April.7 Tobin kept the Phillies, the NL's lowest-scoring team, off balance with his mesmerizing, self-described "butterfly" ball. "Tobin's knuckleball is one of the most amazing pitches of all time," gushed Ed Rumill of the Christian Science Monitor. "It dances and slides and flutters and does a few more tricks en route to the catcher."8 Through five innings Tobin had struck out one and issued two walks, but "nothing approaching a hit was made off Tobe," wrote Malaney.9
According to The Sporting News, it was approaching 8:00 P.M. when the Braves came to bat in the bottom of the fifth and darkness had settled over the field. "The boys had to hustle a bit towards the end to get in an official game," added the Herald, but the Braves hitters were not quite ready to call it a day. Tobin, one of baseball best-hitting pitchers, who had slugged three home runs in a game in 1942, led off the Braves fifth with a double. Lefty Barney Mussill, in his only big-league season, relieved Barrett and was greeted by Holmes' double driving in Tobin. Second baseman Connie Ryan followed with a single to score Holmes. The Braves' offensive outburst concluded when first baseman Buck Etchison beat out an infield single, the team's ninth hit, plating Ryan for a 7-0 lead. Home plate umpire Ziggy Sears called the game after one hour and two minutes when catcher Phil Masi was retired for the final of the inning.
"There won't be the glamour attached to this one," wrote Malaney of Tobin's five-inning no-hitter.10 Accounts of the doubleheader in Boston newspapers the following day led off with Tobin's feat, but Al Javery's 15-inning complete game received as much print or more. "There was almost a ho-hum attitude about the whole thing," wrote Ed Rumill of Tobin's second no-hitter and fourth shutout of the season.11 His comments were not disparaging, but rather pointed to his belief that Tobin was as likely as any big-league pitcher to throw a no-hitter. "As long as he can get the knuckler in the strike zone," continued Rumill, "he is unhittable or close to it."12 Tobin, however, never came close to another no-hitter, and tossed only one more shutout in his career, a four-hitter against the Dodgers in the first game of a doubleheader on September 17 as part of an impressive streak of eight consecutive complete games to conclude the 1944 season.
Melville Webb of the Boston Globe reported that the Braves departed by train several hours after the game to play an exhibition game against Fort Shanks, an Army base in Orangetown, New York, about 30 miles north of New York City, the next day.13 A day later the Braves were at the Polo Grounds to play the Giants in the first of an exhausting 17-game road swing that included five more doubleheaders.
This article appeared in "Braves Field: Memorable Moments at Boston's Lost Diamond" (SABR, 2015), edited by Bill Nowlin and Bob Brady. To read more articles from this book, click here.
Sources
In addition to the sources listed in the notes, the author consulted BaseballReference.com, Retrosheet.org, and SABR.org.
http://www.baseball-reference.com/boxes/BSN/BSN194406222.shtml
http://www.retrosheet.org/boxesetc/1944/B06222BSN1944.htm
Notes
Additional Stats
Boston Braves 7
Philadelphia Phillies 0
Game 2, DH
---
Braves Field
Boston, MA
Box Score + PBP:
Corrections? Additions?
If you can help us improve this game story, contact us.
Tags
https://sabr.org/sites/default/files/TobinJim.png
600
800
admin
/wp-content/uploads/2020/02/sabr_logo.png
admin
2017-04-24 23:24:56
2020-04-17 10:25:52
June 22, 1944: Abba Dabba does it again: Jim Tobin's 5-inning no-hitter