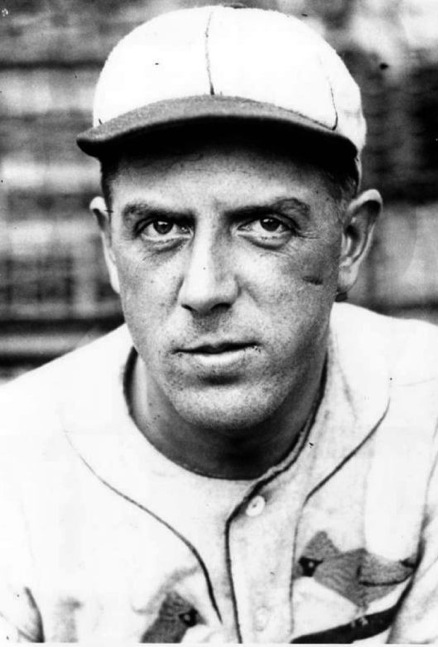 May 29, 1925: Syl Johnson, Bibb Falk, and the line drive that changed history
---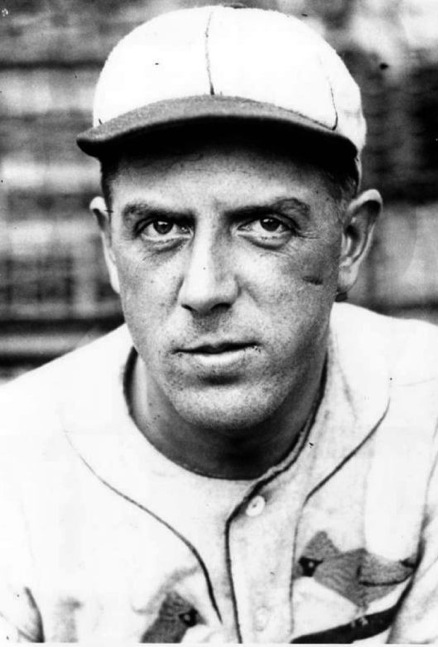 In late June of 1978 baseball historian Eugene Converse Murdock traveled to Albany, Oregon, to interview an old-time baseball player named Wes Schulmerich. During his chat with Schulmerich, the retired player asked Murdock if he was going to meet with any other baseball retirees from Oregon. Wes reminded the historian that his old friend and baseball teammate Sylvester "Syl" Johnson lived 90 minutes away from Albany, in the small city of Gresham. Murdock recalled the name Syl, but he had not scheduled any detours to visit Gresham or Johnson.
Schulmerich's suggestion proved fateful as Murdock made his way to Gresham to find Johnson. With an audio-cassette tape recorder and a microphone, Murdock and Johnson spent the balmy afternoon discussing Johnson's time in the majors.
During their conversation, Murdock listened patiently as the 77-year-old pitcher recalled his personal memories of the game. The interview took an interesting turn when Johnson explained details of a horrific and exciting story that took place at Chicago's Comiskey Park on May 29, 1925. On that date, Johnson was pitching for the Detroit Tigers under the watchful eye of his ferocious player-manager, Ty Cobb. Johnson remembered, "He was a fightin' manager, if you know what I mean. He'd cut his own mother to get on base. Anyway I was with him in 1922, '23, '24.  And then '25, the spring of the year 1925, I was pitching in Chicago. …"1 As Johnson's story began to unfold, Murdock learned how one line-drive hit changed a man's life, career, and address while making an indelible mark in the baseball history books.
On May 26, 1925, Cobb's Detroit Tigers took up residency at Chicago's Cooper Carlton Hotel for a four-game series against the White Sox. Johnson didn't pitch in the first three games. Two of the three games were won by Detroit while Chicago claimed one victory over the Tigers. Cobb insisted on taking another win from the White Sox before his team headed back home to play the Cleveland Indians. Around 2:30 P.M. on May 29, the fourth game began with a quiet first inning handled by Chicago pitcher Hollis "Sloppy" Thurston and Detroit hurler, George "Hooks" Dauss. No runs developed from either side until the top of the second when Cobb stepped up to the plate and singled. Cobb and his reliable right fielder Harry Heilmann, who had doubled, crossed home plate with assistance from Detroit first baseman Luzerne "Lu" Blue and shortstop Jackie Tavener.  Dauss smacked a double to bring Blue and Tavener home. 
With Detroit leading 4-0, White Sox manager Eddie Collins took Thurston off the hill and sent in Leo Magnum to finish the inning. Chicago came back in the bottom of the second" Bibb Falk singled off Dauss. Chicago's Harry Hooper doubled to advance Falk to third base, and Willie Kamm singled, bringing Falk home. Dauss cleaned up the second inning with ease and Detroit held a 4-1 lead. It was interesting that Falk broke Chicago's silence. Falk, a Texas native known by his sharp epithet, "Jockey," had earned a reputation as a fierce competitor who would "ride" or "jockey" opposing players with verbal taunts. Falk had become the White Sox' left fielder in 1921, succeeding Shoeless Joe Jackson, who was banned from the game for his role in the 1919 World Series fix.
Jackson occupied Comiskey's left field until the Black Sox investigation closed in October 1920. When the 1921 season opened, Falk stepped into Jackson's shoes and he stayed there for eight years. Falk created his own personal hitting strategy during his time at Comiskey Park. In June 1974 (four years before he interviewed Syl Johnson), Murdock had stopped in Austin, Texas, to interview Falk. As the conversation turned, Falk complained, "When you play in a big park like White Sox, 352 both ways and 400 and something center and crosswind messing you up, you had to cut down. I used to hit a lot of long flies and then I cut down and started hitting line drives and that's where I hit doubles."2 Falk's ability to hit line drives was uncanny, yet strangely precise — especially on May 29, 1925. 
The third inning was uneventful. Magnum let Detroit's third sacker Fred Haney score in the top of the fourth while Dauss felt the revenge of the Sox as they brought in three runs. Chicago trailed, 5-4. Cobb and his crew came back swinging in the fifth, collecting four runs off Magnum before skipper Eddie Collins gave him the hook and sent in Frank Mack to stop the bleeding. Mack had his hands full with two Detroit employees on the sacks and Cobb stepping in the batter's box. Ty hit a triple to bring both Tigers home and the top of the fifth ended with Detroit leading 11-4. Tavener scored in the top of the sixth and the Tigers upped their lead to 12-4. The score stayed unchanged until the top of the ninth when Detroit third baseman Haney scored another run, bumping the Tigers ahead of Chicago, 13-4.
The bottom of the ninth inning appeared to be a game of child's play for Cobb. The confident boss took Hooks off the hill and sent in Syl Johnson to finish the game. Johnson, a pitching weapon that Cobb used carefully, joined Detroit in 1922. During his four years as a Tiger, Johnson suffered the bad luck of a broken wrist, a broken rib, and torn ligaments in his arm. Johnson let two Chicagoans score before Falk stepped up with a Texan grin on his face. Falk aimed up and smashed a lightning line drive at Syl. The ball came back like a boomerang to the pitcher, headed directly at his face. The hit crashed against his skull, coating one side of the ball with blood. The bloody sphere rolled toward Blue on first and Falk was tagged out. Johnson was credited with an assist — for stopping the ball with his face. The pitcher fell to the ground unconscious as the Comiskey fans gasped in horror. 
While he recalled the event to Murdock, Johnson said, "We had a big lead going in the ninth inning. Bibb Falk hit a line drive hit me right there. Fractured eight bones. Knocked me down. Just a line drive. A flash. Fred Haney was on third base and he come over and Bassler was catching and he got ahold of me. Blood was just apouring out. After that happened, they thought I was through."3 Johnson was taken to Mercy Hospital in Chicago, where he stayed for 11 days to heal. The Tigers beat the White Sox 13-9 with the game closed by Detroit's left-handed ace, Bert Cole.
Johnson, cited by Cobb as a jinx, was sent down to the minors to play for the Vernon Tigers after his facial injuries healed. In 1926, he signed with the St. Louis Cardinals. It appeared that Falk's liner had literally knocked Johnson from the American League into the National League. Johnson remained a National Leaguer until he retired from the majors 14 years later. 
Prior to his exit in 1940, Johnson achieved two interesting feats for the record books. On May 29, 1935, exactly one decade after experiencing the trauma of Falk's line drive, Johnson struck out Babe Ruth twice at the Baker Bowl in Philadelphia. 
Johnson recalled purposely throwing easy pitches to Ruth. He told Murdock, "Struck out the last two times. Second to last time up, he comes by the pitcher's mound and he says, if I can't hit those kind, kid, I've gone blind. So I threw him my high fastball, you know. And he never hit a home run in the Baker Bowl … and it was just a bandbox."4
Ruth (who played for the Boston Braves at the time) appeared in his last major-league game on May 30, 1935. Four years later, Johnson got another chance to face Ruth during first Hall of Fame game at Cooperstown, on June 12, 1939. Ruth popped up Johnson's easy pitch during the exhibition and it was caught by the catcher, Orville Jorgens, as an easy out. Today, Sylvester Johnson's name, his distinction as "The Last Pitcher to Strike Out Babe Ruth" and the date of his fateful feat are displayed on a brass plaque at Main City Park in Gresham, Oregon.
Sources
Baseball-Reference.com.
Retrosheet.org.
Baseball Almanac.
SABR Encyclopedia.
The Sporting News (1925).
Brooklyn Daily Eagle (1925).
Detroit Free Press (1925).
The Oregonian, Portland (1925).
New York Post (1925).
Somonauk Public Library, Somonauk, Illinois. The City of Gresham (Mayor Shane Bemis, Assistant Ashley Graff).
Baseball Hall of Fame Library and Museum, Cooperstown, New York.     
Danielle R. Clifford (Research).
Notes
1 Eugene Converse Murdock Audio Interview of Syl Johnson. Recorded June 27, 1978 in Gresham, Oregon. Mears-Murdock Exhibit, Cleveland Public Library.
2 Eugene Converse Murdock Audio Interview of Bibb Falk. Recorded June 3, 1974, in Austin, Texas. Mears-Murdock Exhibit.   Cleveland Public Library.
3 Eugene Converse Murdock Audio Interview of Syl Johnson. Recorded June 27, 1978, in Gresham, Oregon. Mears-Murdock Exhibit. Cleveland Public Library.
4 Ibid.
Additional Stats
Detroit Tigers 13
Chicago White Sox 9
---
Comiskey Park
Chicago, IL
Box Score + PBP
Corrections? Additions?
If you can help us improve this game story, contact us.
Tags
http://bioproj.sabr.org/bp_ftp/images5/JohnsonSyl.jpg
600
800
admin
/wp-content/uploads/2020/02/sabr_logo.png
admin
2020-11-06 00:10:19
2020-11-06 00:53:21
May 29, 1925: Syl Johnson, Bibb Falk, and the line drive that changed history