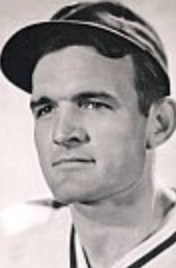 May 5, 1943: Cubs' Claude Passeau bests Cardinals' Max Lanier in extra-inning duel
---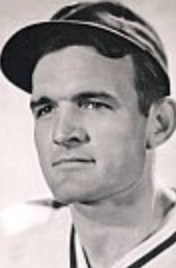 On May 5, 1943, the Chicago Tribune was chock-full of news. For a cost of 3 cents, one could absorb 48 pages from the Trib, self-described as the "World's Greatest Newspaper." With the United States nearing its 17th month as a combatant in World War II, the bulk of the front page centered on military reporting. On this day, the page-one headlines highlighted the death of a high-ranking US Army general in a noncombat plane crash, and a pending congressional vote to forgive 75 percent of the nation's 1942 taxes.1
A flip to the sports section did not elevate the mood of Chicago Cubs fans as their team was 3-8, bundled with the New York Giants at the bottom of the National League standings. After 11 games, the Cubs had been outscored 50-25, but were spared from being the worst team in the majors by their South Side brethren. The White Sox were 2-7, and had plated just 15 tallies. While the North Siders' offense struggled to produce runs with the NL's controversial "dead" baseball, the pitching staff could be described as "sick."2
This negative tag on the hurlers was more about ailments affecting the starting rotation than their overall performance. Chicago skipper Jimmie Wilson had a preseason "Big Four" set with Bill Lee, Paul Derringer, Claude Passeau, and Lon Warneke that unfortunately opened the campaign completely "under the weather" due to various health problems.3 Derringer's illness became so severe that he had to be hospitalized in St. Louis. His recovery slipped to personal insult after he exited Wrigley Field as a spectator after the May 4 contest. Derringer had parked his car outside Wrigley Field, at Waveland and Clifton, but discovered that someone had smashed a window and taken two leather traveling bags worth $130.4
Manager Wilson was thankful that second-year hurler Hi Bithorn stepped in with an effective fastball to post two victories. The fun-loving Bithorn joked with Wrigley Field grounds crew chief Harry Hazlewood after being asked about any special treatment the Latin ace would prefer when they curried the mound for him. "There certainly is," replied Bithorn. "Just move the rubber about two feet closer to the plate."5 With his rotation blueprint tattered, Wilson elevated rookie Ed Hanyzewski to starter status. The 22-year-old right-hander had impressed in his first three outings, but was charged in his latest start with a loss during an 11-3 thrashing by the St. Louis Cardinals.
Wilson selected the veteran right-hander Passeau to start on the 5th, while Cardinals manager Billy Southworth went with southpaw Max Lanier for the defending World Series champions. The 27-year-old Lanier had yet to earn a decision this season, but he was 10-6 lifetime versus the Cubs. Passeau, at 34, was still nursing a virus that had plagued him for weeks.6 Beginning his fifth season in Chicago, he was 0-1 starting his ninth year in the majors with a career 104-107 mark. He had also pitched for the Pittsburgh Pirates and the Philadelphia Phillies. Passeau, an All-Star the past two seasons, was 14-16 lifetime against the Cardinals.
Though mild weather with unseasonably warm temperatures settled in, only 4,213 spectators entered the ballpark. Wartime restrictions, specifically gasoline rationing,7 had reduced baseball attendance in the Windy City. Another "stay-away" aspect was that the Cubs had lost five straight games while producing woeful offensive statistics. The team had already been shut out four times, averaged a mere two runs per game, and had not homered at all this season. The new Spalding baseball implemented by the NL had been blamed for the base-hit drought around the league. In late April, complaints were so bad that league President Ford C. Frick had allowed teams to switch back to their supply of spheres from the previous season. Analysis of the '43 ball determined that the rubber cement core had soaked into the yarn and hardened it into what players called the "clunk" ball. Frick promised that fans could soon expect some livelier play after all the teams had received their replacement baseballs, now being manufactured with a balata center.8
Passeau pitched around a double by Stan Musial in the first inning, while Lanier struggled with control in the bottom half; walking two and throwing a wild pitch. Shortstop Lou Klein fielded an infield hit by Heinz Becker and threw out Eddie Stanky trying to score from second to end the frame. Both hurlers survived safeties again in the second inning. Zeroes were posted until the top of the fifth when the Cardinals' Debs Garms singled to plate Lanier for a 1-0 lead. Jimmy Brown also raced for home, but right fielder Bill Nicholson fired to catcher Chico Hernandez who tagged Brown out.
The Cardinals attempted to add another run in the sixth, but Musial was tagged out by Passeau on an attempted steal of home after Musial tripled. However, before that happened, manager Wilson was ejected by third-base umpire Larry Goetz after he vehemently argued a call at second.9 Wilson entertained his own bench personnel with gyrations and insulting gestures toward Goetz before departing for the clubhouse. A sparse section of Chicago fans next to the dugout bellowed catcalls toward the arbiter.10 The Cubs managed three singles in the bottom of the sixth, but a pickoff and a 6-4-3 double-play grounder kept Chicago off the scoreboard. Peanuts Lowrey singled in the bottom of the seventh and was sacrificed to second. Passeau, allowed to bat for himself with two outs, doubled for his first hit of the season to tie the game.
While the Chicago bats had gone into a "deep sleep" against Lanier for the equivalent of six innings, Passeau turned up his competitive fire and kept the score tied by dauntingly moving through a gantlet of scoring opportunities for St. Louis. In the eighth, Musial tripled high off the right-field wall with two outs, but was left stranded when Ray Sanders flied out. Pinch-runner Buster Adams was on second with one gone in the ninth when Whitey Kurowski hammered a drive that 5-foot-6 left fielder Dom Dallessandro tracked down near the wall with a one-handed leaping grab. After an intentional pass to Klein, Passeau retired the side on Lanier's infield fly.11
Passeau remained "deep-rooted" with his fruitful mound work during the 10th when Musial again knocked a two-out triple, only to have Sanders pop to third baseman Stan Hack. In the 11th, Walker Cooper led off with a double and moved to third on a groundout. Kurowski lifted a fly ball to left that was too short for Cooper to score. Klein was intentionally passed, and Lanier flied to center. With one out in the 12th, Musial singled for his fourth safety of the day to send Garms to third. Sanders lifted a high foul ball that Hernandez corralled near the field-box railing. Hernandez whirled around after the catch and pegged toward Stanky since Musial was moving toward second base. Garms broke for home, but Stanky relayed to Passeau covering the plate for an unconventional 2-4-1 twin killing.12
The "good-luck" procession took the same route for Passeau in the 13th after Cooper singled and moved to second on a sacrifice. Kurowski's smash went off Hack's glove, but he was able to whirl around and make a lunging tag on Cooper at third base. Then Klein flied out. Passeau spurned the dramatics in the top of the 14th by retiring the Cardinals in order for the first time since the ninth, and just the third time in the contest.13
Becker opened the bottom of the 14th with a hit to left. Musial charged in while watching the runner, but the ball glanced off the young left fielder's glove for an error allowing Becker to scamper into scoring position. Lowrey failed in two bunt attempts before flying to Harry Walker in short center. Lennie Merullo, who had been hitless in five plate appearances, was intentionally walked.14 Hernandez smacked a hard grounder at second baseman Brown that had inning-ending double play written all over it. However, prosperity remained entrenched on the Cubs' side as the ball took a wicked hop, skipped high over Brown's right shoulder, and slithered into center field while Becker romped home with the winning tally.15
The hard-fought 2-1 victory moved the Cubs out of the cellar, while the Cardinals remained in second place behind the Brooklyn Dodgers. Nicholson and Becker each had three hits for Chicago while Musial went 4-for-5 for St. Louis.
Line scores for the Cubs showed two runs, 12 hits, and no errors, with the Cardinals at one run, 12 hits, and one error. St. Louis left 13 runners on while Chicago stranded 11. The game took 3:31 to play, and was the longest at Wrigley Field since May 17, 1939, when a 9-9 tie versus Brooklyn lasted 4:41. Passeau walked five, but amazingly struck out none of the 56 batters he faced during the 14 innings. Lanier, who challenged 53 batsmen, fanned five and walked seven during his 13⅓ frames of duty.
This article appears in "Wrigley Field: The Friendly Confines at Clark and Addison" (SABR, 2019), edited by Gregory H. Wolf. To read more stories from this book online, click here.
Sources
In addition to the sources cited in the Notes, the author also accessed Retrosheet.org, Baseball-Reference.com, Newspapers.com, SABR.org/bioproj, and The Sporting News archive via Paper of Record.
https://www.baseball-reference.com/boxes/CHN/CHN194305050.shtml
http://www.retrosheet.org/boxesetc/1943/B05050CHN1943.htm
Notes
1 Chicago Tribune, May 5, 1943: 1.
2 Ed Burns, "Cubs Blowing Horn Over Bithorn," The Sporting News, May 13, 1943: 4.
3 Ibid.
4 Burns, "Cubs Lose to Cardinals; 5th Defeat in a Row," Chicago Tribune, May 5, 1943: 33.
5 Burns, "Cubs Blowing Horn Over Bithorn."
6 Burns, "Hits by Becker and Hernandez Beat Cards, 2-1," Chicago Tribune, May 6, 1943: 27.
7 "Gas Ration Revoked, but Speeder Laughs; Has No Book, No Car," Chicago Tribune, May 5, 1943: 1.
8 Associated Press, "'Corrected Baseball' Is Ready, Says Frick," St. Louis Post-Dispatch, May 5, 1943: 22.
9 Burns, "Hits by Becker and Hernandez Beat Cards."
10 Photo Caption, "Jimmy Wilson Gets the Dugout Gate," Chicago Tribune, May 6, 1943: 29.
11 Burns, "Hits by Becker and Hernandez."
12 Ibid.
13 Ibid.
14 Ibid.
15 "Bad Bounce, Error Lead to Cub Victory," St. Louis Post-Dispatch, May 6, 1943: 22.
Additional Stats
Chicago Cubs 2
St. Louis Cardinals 1
14 innings
---
Wrigley Field
Chicago, IL
Box Score + PBP:
Corrections? Additions?
If you can help us improve this game story, contact us.
Tags
https://sabr.org/sites/default/files/PasseauClaude.jpg
600
800
admin
/wp-content/uploads/2020/02/sabr_logo.png
admin
2019-12-03 11:55:36
2020-04-17 10:22:24
May 5, 1943: Cubs' Claude Passeau bests Cardinals' Max Lanier in extra-inning duel