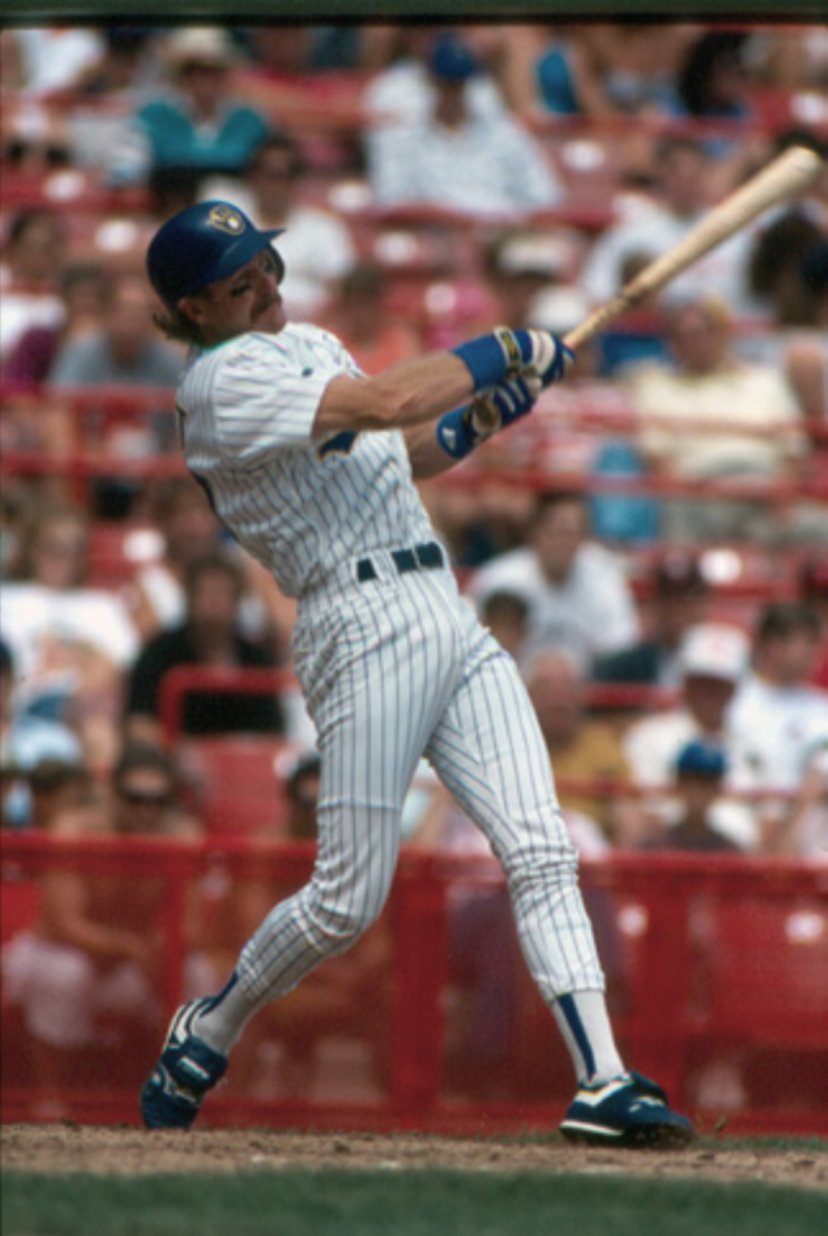 September 9, 1992: Robin Yount collects 3,000th hit
---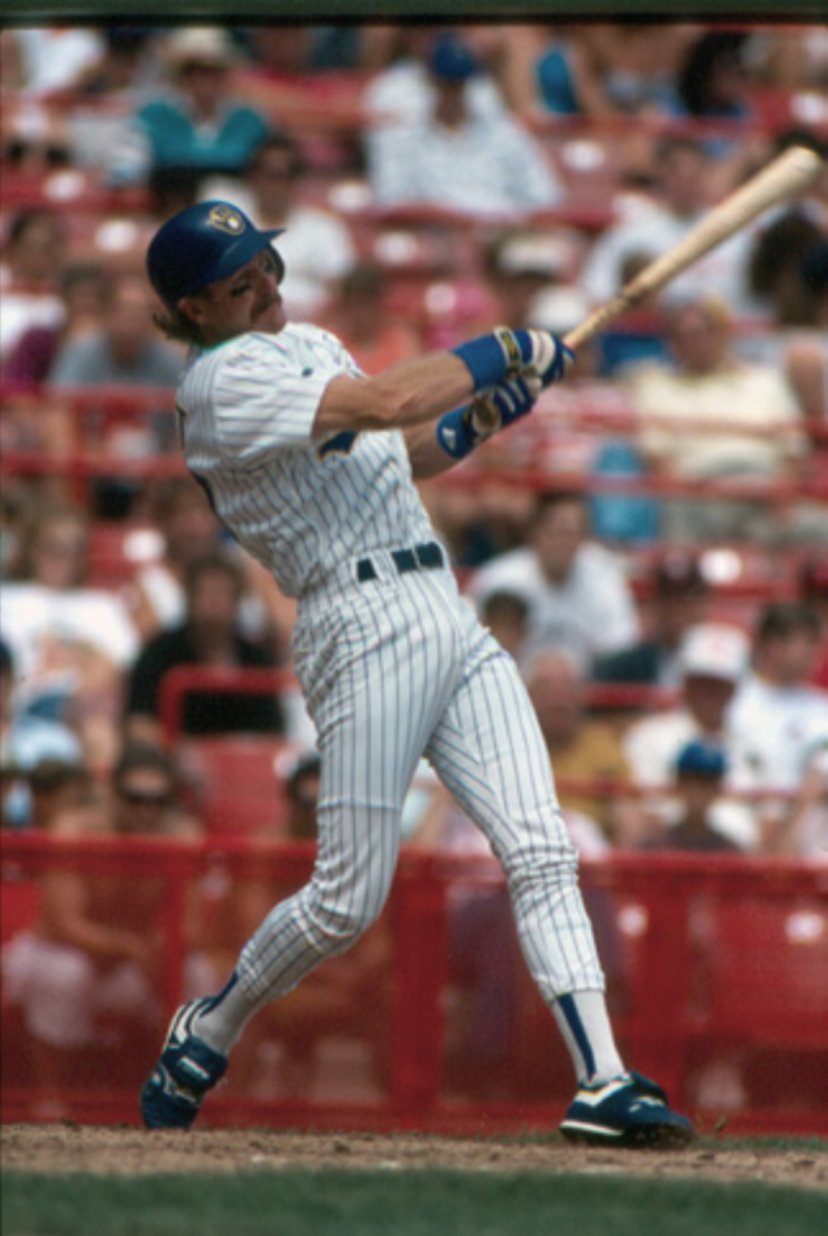 On September 9, 1992, Robin Yount became the 17th player to join the exclusive 3,000-hit club, and its first new member since Rod Carew collected his milestone hit on August 4, 1985.
The race for the American League East division was far from over on that historic day. The Cleveland Indians came into the evening in the basement, 16½ games behind the division-leading Toronto Blue Jays, but the Brewers were in third place, a mere 4½ games behind with 24 games left to play.
A crowd of 47,589 was on hand at Milwaukee County Stadium to watch the Indians' Jose Mesa, who entered the game with a 6-10 record, face off against Chris Bosio (13-5). They were also hoping to witness history. Yount had singled in each of the previous two games to bring himself within striking distance of his career-defining milestone.
History had already taken place earlier in the day. Milwaukee Brewers president Bud Selig, one of the leaders in the movement that forced Commissioner Fay Vincent to resign, was named chairman of baseball's 10-member executive board at a meeting in St. Louis, giving him authority to act as commissioner until a permanent replacement was named.
Sensing history and wanting to be a part of it, Selig returned on a private charter to witness Yount's 3,000th hit. The group that returned with Selig included owners George W. Bush of the Texas Rangers and Tom Werner of the San Diego Padres, along with American League President Bobby Brown. Selig and Werner's limo ride from General Mitchell Field arrived at County Stadium around 7:30 P.M. Selig recalled, "I waited in traffic like everyone else, and we drove down the hill (off Bluemound Road) just like I do every day when I drive myself to the ballpark."1Bush arrived in a separate limo, with Selig noting, "He was driven in a more circuitous route for security reasons." (Bush's father was president at the time.)2The large, late-arriving crowd resulted in the game being delayed for 32 minutes.
Bosio set down the Indians in order in the first inning and after Pat Listach flied out to left to lead off the inning, flashbulbs lit up the stadium as fans hoped to catch a picture of hit number 3,000. Yount, who came into the game with only one hit in 10 at-bats against Mesa, had a nine-pitch at-bat, fouling off four pitches before grounding out to first on a 3-and-2 count.
The Indians scored three runs in the second inning. Albert Belle led off with a single, and went to third on Paul Sorrento's single. After Carlos Martinez popped out to first base, Belle scored and Sorrento went to third when Mark Whiten singled to center field. A walk to Felix Fermin loaded the bases, and Junior Ortiz's single to center scored Sorrento and Whiten. Bosio got out of the inning getting Kenny Lofton to ground into a force play and Thomas Howard to fly out to left.
Both the Brewers' bottom of the second, and the Indians' top of the third were one-two-three innings. The Brewers threatened in the bottom of the third. After David Nilsson flied out to center leading off, Scott Fletcher walked and Listach singled to left put runners on first and second for Yount. Fans hoping for number 3,000 again were disappointed as Yount struck out, and Paul Molitor flied out to right, ending the scoring threat.
After a scoreless top of the fourth, the Brewers seized the lead with four runs in the bottom half of the inning. After one out, Darryl Hamilton and B.J. Surhoff walked. Mesa retired Kevin Seitzer on a fly to right field, but singles by Nilsson and Fletcher coupled with an error by Sorrento scored Hamilton and Surhoff. A double by Listach scored Nilsson and Fletcher, giving Milwaukee a 4-3 lead and again bringing up Yount. With the cameras flashing away, Yount ended the inning by striking out.
The next 2½ innings had no scoring threats, with the closest being a two-out Indians rally in the top of the fifth on singles by Carlos Baerga and Belle, but the inning ended when Sorrento grounded into a force out at second base.
With one down in the seventh, Yount stepped in for his fourth attempt at the milestone. At 9:48 P.M., with an 0-and-1 count, he swung at a Mesa pitch and lined it into right field for the historic hit. The crowd went wild.
Happy that the chase was over, Yount said, "I really, really wanted it to happen here today."3The first teammates to reach Yount at first base were two men he had played alongside for 15 seasons, longer than any trio had played on the same team — Jim Gantner and Paul Molitor. At the postgame press conference, Yount reflected, "Obviously, that made it much better. I hit the bag and turned around and Gumby [Gantner] was there and Paul right behind him. It's not like this happens every day."4
The longtime teammates were ready for the historic moment. "We talked about what we would do if it would happen," Molitor said. Jim and I said when he gets it, we're going." An exuberant Gantner recalled, "I think I almost beat him to first base. Really, I was so choked up that I didn't know what to say. I just hugged him. I think there were tears running down my cheeks, cheerful tears."5
After celebrating the historic achievement with the longtime teammates, Yount reflected on the moment with a personal view. "That was as an exciting moment as probably I ever had. It was a great feeling. You don't get feelings like that very often. It was something I was going to let last as long as I could because, like I said, it doesn't happen too often. It felt very good."6
It had also been a busy day for Bud Selig. "Sometimes in the course of a long career, you think you have seen everything, and then you have days like this that make you understand that there are new experiences all the time," he said.7
After a 10-minute 23-second delay for the celebration, Mike Christopher came in to relieve Mesa and ended the inning on a Molitor double play. Jim Austin relieved Bosio in the eighth and worked a three-up, three-down inning. The Brewers threatened in their half of the eighth. Derek Lilliquist, who replaced Christopher, retired Greg Vaughn on a pop fly to third, but consecutive singles by Hamilton and Surhoff sent him to the showers in favor of Steve Olin. Franklin Stubbs, pinch-hitting for Seitzer lined out to first, and Olin got out of the inning when Nilsson grounded out.
The Indians took the lead on a pair of unearned runs in the ninth. Wayne Kirby, pinch-hitting for Brook Jacoby, drew a walk off Brewers relief pitcher Doug Henry. Mark Whiten forced Kirby at second base, but the Indians got runners at the corners when Fermin got a broken-bat single. Darren Holmes, in relief of Henry, settled things down by fanning pinch-hitter Jesse Levis for the second out. One out away from a defeat, Lofton laid a bunt down the third-base line. Gantner was ready for this scenario. "I could have fielded it, taken two steps and thrown him out," he said after the game. "I said, 'I got it,' but he couldn't hear me, the crowd was making a lot of noise."8Holmes tried to field and throw the ball at the same time, his right foot slipped, and the throw sailed over Molitor's head at first base down the right-field line. Both runners scored and Lofton ended up on third base. Holmes recovered from his disastrous error to strike out Howard and end the inning.
The Brewers went down in order in bottom of the ninth, with Yount making the final out on a line drive to the shortstop. The loss was costly, according to Yount. "It's tough. It was a big ballgame for us. We can't afford to lose too many more games if we're going to win the division."9
Despite the loss, there was champagne in the Brewers' locker room. It was the first time manager Phil Garner had sipped the bubbly since the Pirates' World Series victory in 1979. Garner said it was "bittersweet." He added, "I know Robin feels worse than anyone that we didn't win the ballgame. Hey, we'll win more ballgames. That shouldn't take away from his accomplishment."10
Mesa became the answer to a trivia question: Who gave up Yount's 3,000th hit? Mesa commented, "Maybe I'm going to be in the trivia books, but I guess I'm going to be in the trivia for a negative, I'd rather be in for a positive."11Yount's 1,000th and 2,000th hits were also off Indians pitchers. Sandy Wihtol gave up the 1,000th, a double, on August 16, 1980, and Yount's single off Don Schulze on September 6, 1986, was number 2,000.
Yount played one more season for the Brewers, ended up with 3,142 hits, and was elected to the Baseball Hall of Fame in 1999, his first year of eligibility.
This article appears in "From the Braves to the Brewers: Great Games and Exciting History at Milwaukee's County Stadium" (SABR, 2016), edited by Gregory H. Wolf. To read more stories from this book at the SABR Games Project, click here.
Notes
1"The Commissioner Thing," Milwaukee Journal,September 10, 1992.
2Ibid.
3Tom Haudricourt, "Yount does it in 7th," Milwaukee Sentinel, September 10, 1992.
4Ibid.
5Michael Baumann, "The night is perfect … almost," Milwaukee Journal, September 10, 1992.
6Tom Flaherty, "Single in 7th inning is a shot into history,"Milwaukee Journal, September 10, 1992.
7Michael Baumann, "Selig's tears tell a story," Milwaukee Journal, September 10, 1992.
8Baumann.
9Michael Hunt, "Indians rally for 5-4 win," Milwaukee Sentinel, September 10, 1992.
10Ibid.
11Rick Braun, "Mesa enjoys making history," Milwaukee Sentinel, September 10, 1992.
Additional Stats
Cleveland Indians 5
Milwaukee Brewers 4
---
Milwaukee County Stadium
Milwaukee, WI
Box Score + PBP:
Corrections? Additions?
If you can help us improve this game story, contact us.
Tags
https://sabr.org/sites/default/files/Yount.Robin_.png
600
800
admin
/wp-content/uploads/2020/02/sabr_logo.png
admin
2018-04-19 12:18:16
2020-04-17 10:24:48
September 9, 1992: Robin Yount collects 3,000th hit