From Sandlot to Center Stage: Pittsburgh Youth All-Star Games, 1944–59
This article was written by Alan Cohen
This article was published in The National Pastime: Steel City Stories (Pittsburgh, 2018)
---
Shortly after the invasion of Normandy in 1944, cities throughout the United States selected players to appear in the first Esquire All-American Boys Baseball Game in New York. From the time the first Pittsburgh player, Bill Herstek, was selected for the Esquire game in 1944 to the time Glenn Beckert was selected for the Hearst Sandlot Classic in 1959, more than 500 young men played in youth All-Star games in Pittsburgh that served as tryouts for the national games. Some would go on to greatness on the ballfield. For most, a couple of paragraphs in an aged newspaper glued into a scrapbook by a doting mother would be the only lasting tangible evidence of the player's brief encounter with glory.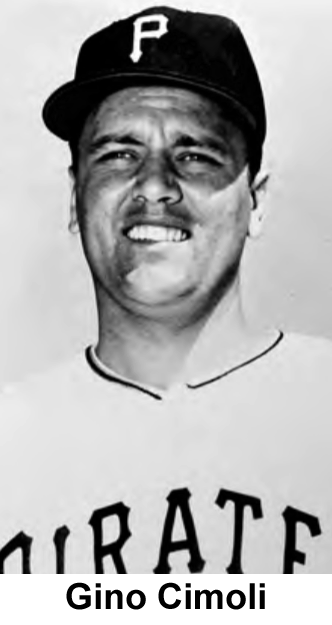 A blend of altruism, community involvement, and business sense motivated publishing concerns such as Esquire magazine and later the Hearst Newspapers to involve themselves in staging youth all-star games. The Pittsburgh Post-Gazette was one of the 29 newspapers around the country that selected youngsters to participate in the first Esquire game. Beginning in 1946, the Pittsburgh Sun-Telegraph was one of 12 newspapers to sponsor players for the United States All-Stars in the Hearst Sandlot Classic.
Pirates Vice-President Bob Rice scouted boys playing for American Legion teams or attending baseball schools in the Pittsburgh area.1 The final 32 candidates for the trip to the Polo Grounds had an all-star game on July 1 at Forbes Field. The players came from four organized youth leagues. One team was managed by John Roehm and Ray Breen, the other by Ottie Cochran and Raymond "Heinie" Boll.
Selected to go to the game in New York was left-handed pitcher William Herstek of Rural Ridge. After observing Herstek in a pregame practice in New York, coach Carl Hubbell said, "The lefthander sure has finesse. He certainly knows what it is all about out there. Look at how easy he works—sure wish I could be out there in his place. Nothing seems to ruffle him—he's been working smooth like that at each practice—he sure is a fine choice for the game." 2 Herstek injured his arm in batting practice and was restricted to one plate appearance as a pinch-hitter. He signed with Detroit in March 1945. He entered the military after the 1945 season and was out of pro ball. Herstek returned for one last try in 1950, going 6-6 with a 5.60 ERA for Class-D Olean. He was out of organized baseball for good at age 23.
Pittsburgh was not represented at the 1945 Esquire game, but from 1946 through 1959, the Steel City would be sending youngsters to national contests. There was no absence of support from former Pirates who had been on center stage for decades.
Honus Wagner, then 72 years old, managed the East Squad in the Esquire game in 1946, when the event was moved to Wrigley Field in Chicago. "Working with these boys will take me back to my kid days in Carnegie, Pennsylvania," Wagner said. "We'll dig in and learn a lot of baseball while we are together. I can't say that we'll win, but I will say the West will get all the competition they are looking for when the umpire calls, 'Play Ball!'" 3
Don Ivol from Dormont, who played for the Mt. Lebanon Wildcats in Pittsburgh's City-County League, was selected after an all-star game at Forbes Field on July 13. The game was played under the auspices of a group known as the Dapper Dans. On July 16, Ivol worked out with the Pirates at Forbes Field and got some pointers from first baseman Elbie Fletcher.4
Wagner moved Ivol to the pitcher's mound for the Esquire game. In practices, Wagner had Ivol throw to White Sox catcher Mike Tresh, who was serving as one of Wagner's coaches. Tresh told the writers covering the game that he thought Ivol had the makings of a fine pitcher.5 Ivol entered the Esquire game in the second inning with one out and the bases loaded. He pitched into the fifth inning, allowed one run while striking out five. Ivol's parents were at the game in Chicago along with 15 residents from Mt. Lebanon, including Wildcats coach Art Long. Local broadcaster Bob Prince, who would become the Pirates announcer in 1948, was also at the game and led the cheering section, exclaiming "That's my boy!" when Ivol was pitching.6 Ivol did not play professionally.
Later that month, the first Hearst Sandlot Classic was held at the Polo Grounds between the New York Journal-American All-Stars and the United States All-Stars. It was the culmination of a summer of activity during which tryouts and all-star games were held in 12 cities from coast to coast to select players for the U.S. All-Stars. In each of these cities, there was a newspaper operated by the Hearst Corporation. In Pittsburgh, the newspaper was the Pittsburgh Sun-Telegraph.
For 14 summers, the Sun-Telegraph sent two players per year to New York. There were 26 players in all, as two players were selected to go twice. Seven of the players who represented Pittsburgh would make it to the major leagues, and still more who played in the feeder games in Pittsburgh would become big leaguers.
Dick Groat, who appeared in the 1947 and 1948 Hearst Classics, was one of two Hearst alums to play both major league baseball and NBA basketball. He represented Pittsburgh in 1947 after his performance in the Pittsburgh Sun-Telegraph All-Star Game at Forbes Field on August 5. The game had been rained out when originally scheduled and the boys took to the field after a game between the Pirates and the Reds.
In Pittsburgh, they kicked off the selection process with a dinner on July 7. Pie Traynor, Pittsburgh's great third baseman, spoke at the gathering and said, "You kids are the future major leaguers. But you have to work to make it. And in the beginning, you have to forget about the money and love the game. You have to start in at the bottom in the low class minor leagues. If you have the stuff and the will to win, you'll come up and there'll be plenty of money for you then. The only place to play the game is in the big leagues, but you have to earn your way. And you can't do that if you're going to worry about the money in the beginning. Get the experience, learn the game. The rest will come."7
"I was fortunate enough to be one of two players picked to represent Pittsburgh both as a junior and a senior in high school in Hearst All-Star games in New York," Groat said long after his playing days ended. "That's how I knew I had special talent. Scouts saw me both years, but I turned them down when they offered me contracts after I graduated. As much as my father wanted me to play major league baseball, he wanted all his kids to get college diplomas before doing anything else."8
Groat entered the game in Pittsburgh as a defensive replacement and singled in his first at-bat. Then, with his team trailing by three runs and with runners on first and second in the top of the eighth inning, he tripled to close the gap and scored the tying run. The game was called after the completion of that half inning due to darkness. Groat was the only player in the game with two hits.9 He learned of his national selection shortly after the game and he, Bill Hopper (the other player chosen), and Wagner departed by rail to New York on August 7 for the opportunity of a lifetime.
In New York, Groat received a fielding lesson from Journal-American team manager Rabbit Maranville. The old shortstop demonstrated a pivot for Groat to save him a fraction of a second on the double play.10 Groat's one vivid memory of his games in New York is standing outside in the rain, across from St. Patrick's Cathedral, during Babe Ruth's funeral on August 19, 1948.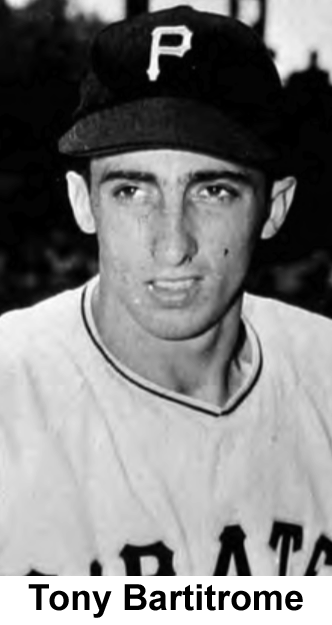 In 1950, the managers at Pittsburgh's Sun-Telegraph Classic were Hall-of-Famer Pie Traynor and Lee Handley, who had played 10 seasons in the majors. Selected to go to New York were Tony Bartirome and Sylvan Lucas, who had also participated in the 1949 game. Bartirome had grown up on Bedford Avenue on Pittsburgh's Lower Hill. One of his fellow players in his youth was Bobby Del Greco, who, like Bartirome, went on to the big leagues. Del Greco, a lifelong friend of Bartirome, had high praise for Traynor: "He was a patient teacher and a great guy. He took us down to Deland, Florida (the spring training facility of the Pirates), for a tryout in 1950."11 Del Greco was nominated for the 1948 game in Pittsburgh, but not selected to play.
In 1951, Traynor signed Bartirome to a Pittsburgh contract and he made his big-league debut a few days shy of his 20th birthday in 1952. He played in 124 games for the last-place Bucs. "I was thrilled to be signed by the Pirates. I thought I was in heaven. I got a bonus of $3,000, which was big back then," he said in 1998. "I couldn't believe that they were going to pay me to play professional baseball. When I started to play for the Pirates, it was a dream come true."12
1952 was Bartirome's only major-league season. He was then drafted and spent two years in the Army. After leaving the service, he injured himself in spring training prior to the 1955 season, could not return to the Pirates, and spent the remainder of his playing career in the minors. In 1963, he attended the minor-league meetings in San Diego, and his encounter there with Harold Cooper, general manager of the Pirates' Triple-A affiliate in Columbus, Ohio, would change his life. Cooper suggested he pursue a career as a trainer and offered the inexperienced Bartirome a position. Bartirome chose to accept Cooper's offer.13 He was head trainer for the Pirates from 1967 through 1985, and he collected World Series rings in 1971 and 1979.
In 1951, Tito Francona represented New Brighton High School and Pittsburgh in the Hearst Classic. He had been selected after his performance in the Sun-Telegraph game on July 16 at Munhall's West Field. He signed with Jim Weaver of the St. Louis Browns for a modest bonus of $5,000 in 1952 and went on to play 15 years in the major leagues.
In 1952, Bobby Locke represented the Pittsburgh area. In the game at Pittsburgh on August 4, Locke, whose County team lost 12–0, struck out six batters in relief.14 In New York, Locke palled around with Ralph Mauriello, who tells the story about the boys' excursion to The King and I: "In the opening scene, the boy playing the son of Anna looks out over the audience and says, 'Mother, there are men coming in boats and they are half naked.' At which point my Pennsylvania friend (Locke) stands up, looks back at the rear of the theater (we were in the fourth or fifth row) and says, 'There ain't no boats back there. That kid is crazy. I'm leaving.' And he walked out."15 Locke signed with Cleveland in 1953, and as a major leaguer, he had a career record of 16–15.
Claude Agee was one of but a few African Americans to appear in the Hearst Classic over the years. He starred in the Pittsburgh Sun-Telegraph Game at Forbes Field in Pittsburgh on July 31, 1953, earning the trip to New York. He went 2-for-4, including a triple that slammed into the outfield wall 375 feet away, driving in two runs for the County All-Stars. Agee was one of two black players in the 1953 game in Pittsburgh, the other being Donald Feabry, who doubled during the game and was robbed of another bid for an extra-base hit when Agee made a sensational catch in right-center.16 In New York, Agee went 2-for-2 with a walk in three plate appearances.17 He became the first player of color to be signed by Detroit. He spent two years in the Tigers organization but made it only as far as Class C Idaho Falls in the Pioneer League. Feabry did not play organized baseball.
Ted Sadowski represented Pittsburgh at the Hearst game in 1954, coming in to pitch the final two innings and getting a save. He signed with Washington in 1955 and made it to the majors in 1960, the team's last season in D.C. He accompanied the club to Minnesota in 1961. He played in parts of three seasons with the Senators and Twins, appeared in 43 games, and had a 2–3 record. His brother Ed Sadowski was one of four players in the Sun-Telegraph game in 1949 to play in the majors (Russ Kemmerer, Paul Smith, and Ron Shoop were the others). None was selected to go to New York.
In 1958, West Virginia was represented in the game played in Pittsburgh by "the erstwhile Flemington Flash."18 Of his performance in the game at Pittsburgh, it was said, "This 170-pounder is a slick fielder and consistent hitter who surprises with a long ball. He collected three hits Wednesday, took part in a double play and easily made the standout play of the day."19 Paul Popovich went to the Hearst Classic in New York and then on to West Virginia University for two years before signing with the Chicago Cubs in 1960 for a $42,500 bonus. He first appeared in a Cubs uniform in 1964 and played 11 major-league seasons.
Twenty-four players participated in the game in Pittsburgh on August 6, 1958. Mike Ditka was selected as an alternate. He went on to play football at the University of Pittsburgh. As noted in the Pittsburgh Sun-Telegraph, he was "easily the biggest man on the field, Wednesday. The 6-foot, 3-inch 215-pounder, who'll probably play an end at Pitt this fall, showed speed and a healthy swing. He couldn't get hold of one in the game but demonstrated his power in batting drills. He sent two over the wall to the right of the scoreboard in left."20 Ditka went on to a Hall of Fame career in the NFL and, in the 1963 Championship Game, stood across the field from New York Giants end Joe Walton, who had played in the Sun-Telegraph game in 1953.
Glenn Beckert was selected for the trip to New York in 1959, his second year in the Pittsburgh game. 21 Beckert was one of 103 candidates nominated by Pittsburgh-area scouts to play in the annual Sun-Telegraph All-Star Game at Forbes Field on July 13. Of those nominated, 24 played in Pittsburgh and Beckert was one of two players selected to go to New York. The nominees included Sam McDowell, who would go on to a fine major-league career. But when the six pitchers selected for the game in Pittsburgh were announced, he was not among them.
1959 was the last hurrah for Pittsburgh at the Hearst Classic. Beckert was the seventh player from Pittsburgh to graduate to the Hearst game in New York and to go on to the majors.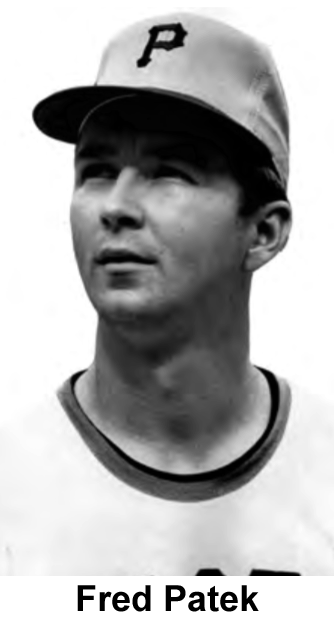 Over the years, several Hearst alums made their presence felt as the Pirates contended for and won championships. In the 1960 World Series, Groat and Gino Cimoli of the 1947 U. S. All-Stars played for the Pirates. Others on that team were Hal Smith, who participated in the Hearst program in Detroit in 1948, and Vernon Law, who played in a regional Esquire game in 1946. In 1970, the Pirates won the National League Eastern Division title and one of their shortstops was Freddie Patek, who had played in the 1963 Hearst game, representing San Antonio.
Adult leaders like Ottie Cochran and writers like Bill Heyman and Andy Dugo left a wonderful legacy, and the young men who played in the games had moments to cherish the rest of their lives.
Austin T. "Ottie" Cochran was born in 1905 and played sandlot ball in the Pittsburgh area for many years. He graduated from Bethany College and became a successful insurance executive. But his contributions to amateur baseball would be his legacy. He was the founder and first president of the Greater Pittsburgh Amateur Baseball Federation and served a term as president of the National Amateur Baseball Federation. From the first Esquire game in 1944 through the last Hearst game in Pittsburgh in 1959, Cochran was there in some capacity from manager to coach to judge. He died in 1967, at the age of 62, having seen several of the boys who started on the Pittsburgh sandlots under his tutelage advance to the big leagues, and many more grateful for his continuing guidance through the years.
ALAN COHEN has been a SABR member since 2011, serves as Vice President-Treasurer of the Connecticut Smoky Joe Wood Chapter, and is the datacaster (stringer) for the Hartford Yard Goats. He has written more than 40 biographies for SABR's BioProject. He has expanded his research into the Hearst Sandlot Classic (1946–65), an annual youth All-Star game which launched the careers of 88 major-league players. He graduated from Franklin and Marshall College with a degree in history. He has four children and six grandchildren and resides in West Hartford, Connecticut, with his wife Frances, one cat (Morty), and one dog (Sam).
Sources
In addition to the sources shown in the notes, the author used Baseball-Reference.com and:
Chester L. Smith, "The Village Smitty," Pittsburgh Press, July 5, 1944.
"Ottie Cochran Dies at 62 Playing Golf," Pittsburgh Press, April 30, 1967.
The author interviewed the following players:
Dick Groat, May 31, 2014.
Ralph Mauriello, January 18, 2015.
Paul Smith, September 15, 2015.
The following authors have contributed stories about the young players in this essay to the SABR Biography Project:
Alan Cohen, "Gino Cimoli"
Paul Geisler, "Bobby Locke"
John F. Green, "Russ Kemmerer"
Mark Sternman, "Glenn Beckert"
Clayton Trutor, "Ed Sadowski"
Joseph Wancho, "Tito Francona" and "Dick Groat"
Notes
1 "Rice to Name Worthy Boy for All-Star Baseball Game," Pittsburgh Press, June 13, 1944.
2 Paul Kurtz, "Boys Set for All-America Contest: Polo Grounds is Scene Tomorrow of Baseball's Junior All-Star Clash," Pittsburgh Press, August 6, 1944.
3 " It's Cobb vs. Wagner Once Again," Pittsburgh Post-Gazette, May 10, 1946.
4 "Ivol, Esquire Boy, Drills with Pirates," Pittsburgh Post-Gazette, July 17, 1946.
5 Al Abrams, "Honus May Shift Ivol to Slab Role," Pittsburgh Post-Gazette, August 8, 1946.
6 Abrams, "Sidelights on Sports," Pittsburgh Post-Gazette, August 12, 1946.
7 Harry Keck, "Pie Traynor Points Way to Baseball Stardom," Pittsburgh Sun-Telegraph, July 9, 1947.
8 Danny Peary, We Played the Game: 65 Players Remember Baseball's Greatest Era 1947-1964 (New York: Hyperion, 1994), 157
9 Bill Heyman, "Hopper and Groat Win All-Star Berths: Players Shine as Teams Tie, 7-7," Pittsburgh Sun-Telegraph, August 6, 1947.
10 Heyman, "All-Stars See Giants in Action," Pittsburgh Sun-Telegraph, August 9, 1947.
11 Jimmy Dunn, "Ex-Pirates Have Been Teammates for Life," Pittsburgh Post-Gazette, July 30, 1997.
12 Chuck Greenwood, "A Baseball Career Spanning Five Decades," Sports Collectors Digest, July 24, 1998.
13 Charley Feeney. "Bartirome Finds His Niche as a Trainer," Pittsburgh Post-Gazette, March 13, 1967.
14         Andrew Dugo, "Neil Stoernell, Bobby Locke Win N. Y. Trip," Pittsburgh Sun-Telegraph, August 6, 1952.
15 Ralph Mauriello, Tales Beyond the Dugout: The Zany Antics of Ballplayers in the Fifties, (Los Angeles: Mauriello Publishing, 2017), 68.
16 " Tan Diamond Star to Perform in N.Y.," Pittsburgh Courier, August 1, 1953.
17 Bill Nun Jr., "Are the Bucs Missing a bet in Claude Agee?" Pittsburgh Courier, August 29, 1953.
18 Tony Constantine, "Postscripts," Morgantown Post, August 19, 1958.
19 Dugo, "Popovich, Kunzler Picked for Hearst All-Star Game," Pittsburgh Sun-Telegraph, August 8, 1958.
20 Dugo.
21 Dugo, "Tele Stars Shining – Even in Daylight,"  Pittsburgh Sun-Telegraph, August 6, 1958
https://sabr.org/wp-content/uploads/2020/03/research-collection4_350x300.jpg
300
350
admin
/wp-content/uploads/2020/02/sabr_logo.png
admin
2018-06-28 13:32:03
2023-07-31 16:01:28
From Sandlot to Center Stage: Pittsburgh Youth All-Star Games, 1944–59