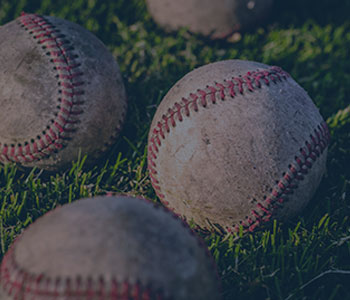 2017 SABR Analytics: The Chicago Cubs' Five-Year Journey to the World Series
Members of the Chicago Cubs front office shared stories on the evolution of the franchise from a struggling team with a poor farm system to a World Series championship in 2016 at the sixth annual SABR Analytics Conference on March 10, 2017, in Phoenix, Arizona.
The panel, which was moderated by Dan Migala of PCG/SportsDesk Media, included Cubs Executive Vice President/General Manager Jed Hoyer and Director of Baseball Operations Scott Harris.
---
---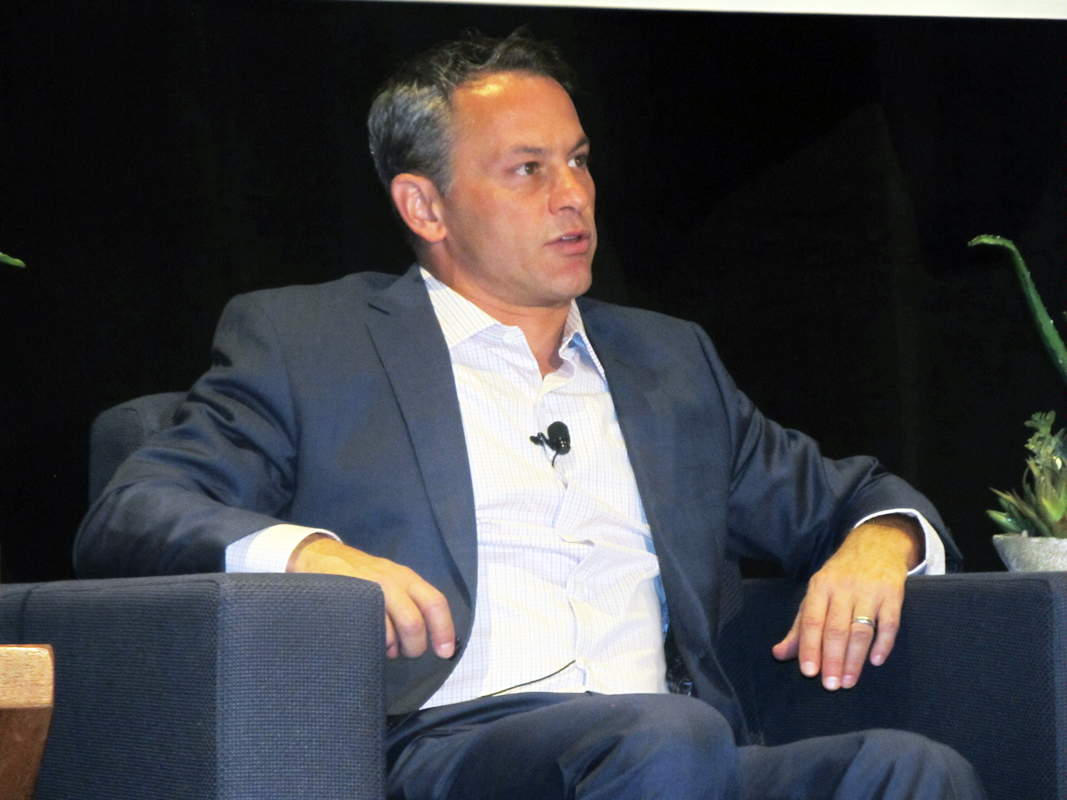 Here are some highlights from the panel:
ON WATCHING GAME 7 OF THE 2016 WORLD SERIES
Hoyer: "Every single moment of that ninth inning was agonizing. … We got through it and the rain delay happened. I do remember — not so much because of the meeting because I wasn't aware at the time that it had gone on — but I do remember the fact that we had [Kyle] Schwarber, [Kris] Bryant, [Anthony] Rizzo, [Ben] Zobrist up that inning against the [Indians] bullpen. I felt really good. I remember saying to Joe [Maddon], when we met right before we went back out to the field, 'Listen, all we have to do is win one inning and we're world champions.' I do think that rain delay allowed everyone to kind of gather themselves, but I also think we had the right hitters at the right time."
ON THE MAGNITUDE OF THE CUBS' VICTORY
Harris: "Finally after that last out, after [Kris Bryant] threw the ball to [Anthony Rizzo], and you finally realize it's over, we did it, we won the World Series. And then you start checking your phone, and you start realizing this is so much bigger than ourselves, it touched so many people across the country and the world, and I think that was our first glimpse of how big all this was."
ON THE ROLE OF THE GENERAL MANAGER
Hoyer: "I think there are 30 different teams that operate in 30 different ways, in part because of their market and their expectations. In that regard, I think every GM job is very different. My job with San Diego was trying to build a farm system and trying figure out how to maximize small dollars. With the Cubs, we have resources, it's about trying to create a first-class organization to win a World Series. Both teams have the same goals in theory, but in reality you have to go about them in such different ways."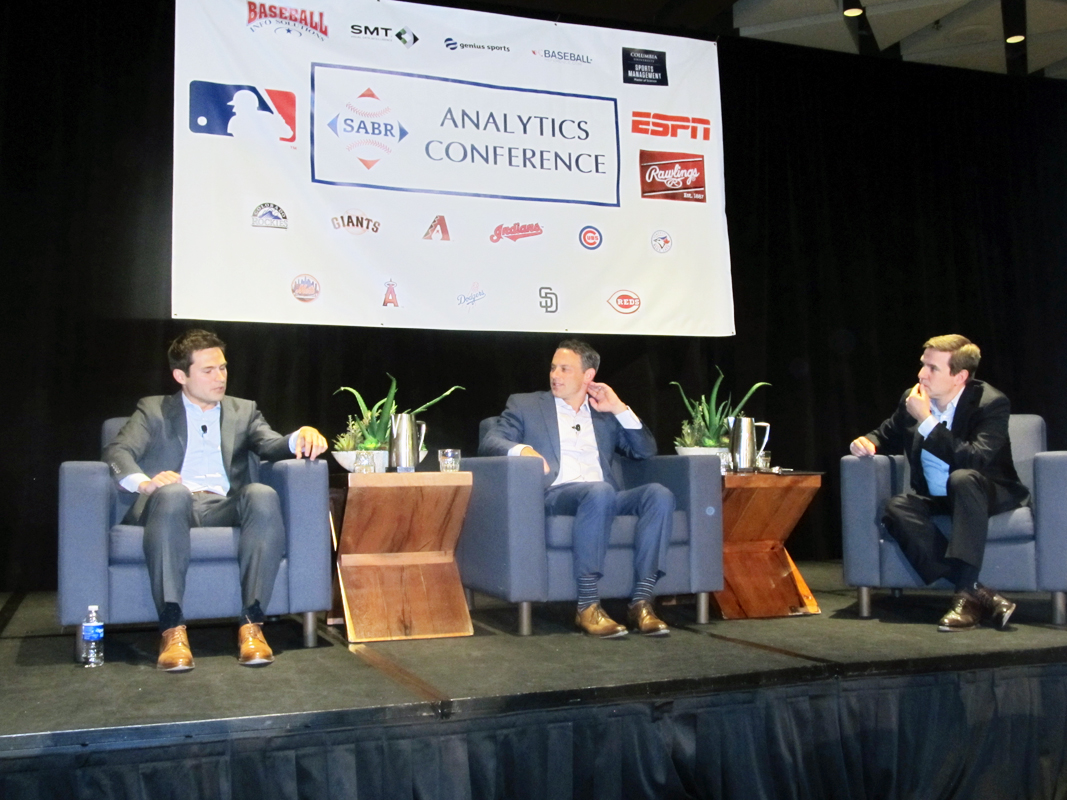 ON HAVING A LONG-TERM PERSPECTIVE
Harris: "I think the expectation oftentimes among the fans and the media is that progress is going to be linear. I think that's rarely the case. And it certainly felt like that in 2013. And now looking back at it we jumped from 96 losses to 89 losses to 97 wins to 103 wins. You don't expect it in 2013 to go that smoothly and to happen that quick, but I think learning from Theo [Epstein] and Jed [Hoyer] and  [Jason McLeod] and everybody in the front office helped me get through a lot of those long August and September games when Jed said it was pretty gloomy."
ON HIRING JOE MADDON AS MANAGER
Hoyer: "It was clear he was the right guy. I probably even underestimated the influence he would have right away. From day one in spring training in 2015 the vibe was different, the way he conducted himself. I thought we needed a manager that could sort of deflect some of the attention off of our young guys. These guys had so much pressure being this young group of players that was supposed to save the Cubs. And all of a sudden this manager that was like an umbrella of that attention, and I thought that was perfect for our guys." 
For more coverage of the 2017 SABR Analytics Conference, visit SABR.org/analytics/2017.
---
Originally published: March 10, 2017. Last Updated: November 17, 2020.
https://sabr.org/wp-content/uploads/2020/03/research-collection4_350x300.jpg
300
350
admin
/wp-content/uploads/2020/02/sabr_logo.png
admin
2017-03-10 10:27:50
2020-11-17 10:44:15
2017 SABR Analytics: The Chicago Cubs' Five-Year Journey to the World Series