Celebrating the 100th Birthday of Baseball Ambassador Buck O'Neil
John "Buck" O'Neil, the beloved baseball ambassador and former Negro Leagues batting champion, would have turned 100 years old on Sunday.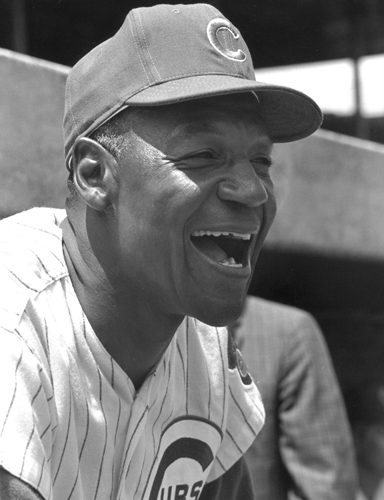 O'Neil — who was born November 13, 1911, in Carrabelle, Florida, a small fishing town on the Gulf Coast southwest of Tallahassee — was a great friend to SABR over the years and he supported the groundbreaking research done by members of the Negro Leagues Research Committee.
Last year, SABR's Tallahassee/North Florida Chapter was renamed to honor O'Neil. Through the assistance of SABR's Negro Leagues committee, the chapter was able to contact the heirs of O'Neil's estate and received formal approval for the name change on April 8, 2010.
To celebrate O'Neil's centennial birthday, we searched through our Oral History Collection for a clip of Buck as we remember him best: talking baseball and sharing stories of the Negro Leagues.
In 1996, O'Neil was a guest speaker during the 26th annual SABR convention in Kansas City and we're posting his speech in its entirety here:
https://sabr.box.net/shared/809h468tnj2y1nfdy5qx
O'Neil's 25-minute speech on June 7, 1996, covered a wide range of topics, such as barnstorming with Bob Feller, the career of Jackie Robinson, encountering segregation in the Negro Leagues, meeting U.S. presidents, and the state of the game in the '90s.
He also spoke about his goal to see more Negro Leaguers inducted into the Baseball Hall of Fame.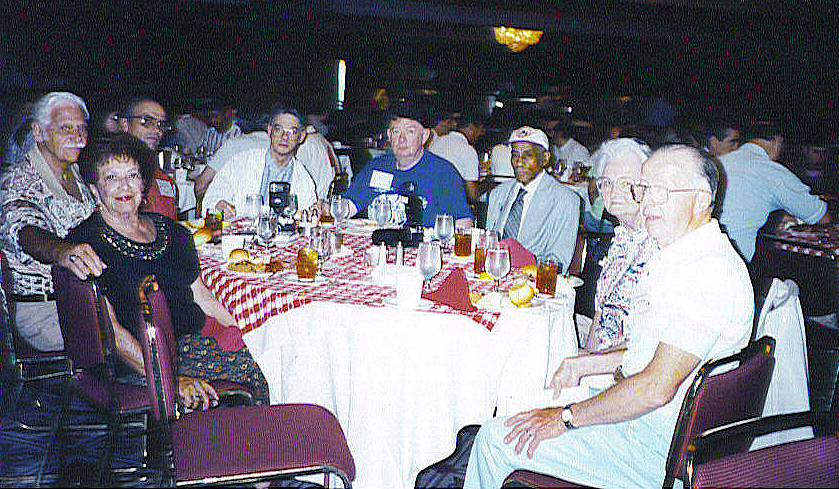 "I relish speaking to this SABR group because you've done so much for me and the Negro League players. With your stats, we're able to get more Negro League ballplayers in the Hall of Fame. And we're gonna get 'em there," said O'Neil, a three-time All-Star and two-time batting champion for the Kansas City Monarchs. "We're going to get Bullet Joe Rogan there, yeah. We're going to get Smokey Joe Williams there. We're going to get Hilton Smith there."
Rogan was elected to the Hall just two years later, in 1998. Williams was elected in 1999 and Smith in 2001. In 2006, O'Neil was among the candidates for entry into the Hall of Fame in a special vote to consider figures from black baseball but, controversially, he missed out by one vote. Instead, he was selected to deliver the opening address at the induction ceremony that July. He died on October 6, 2006.
In 2008, the Hall of Fame unveiled the Buck O'Neil Lifetime Achievement Award and named him as its first recipient; in 2011, SABR member and baseball executive Roland Hemond became the second.
Also this weekend, the Negro Leagues Baseball Museum is honoring O'Neil's birthday with Buck O'Neil Weekend in Kansas City, Missouri. A variety of events are planned, including a "Breakfast for Buck", a charity run, "Buck's Baseball Family Reunion" with former Negro Leaguers and major leaguers, and a special look back at O'Neil's life with actor Anthony Anderson as host and musical guest Eric Benet.
View the full schedule of NLBM events here: http://www.nlbm.com/NS/ArticleDetail.cfm?ArticleID=279
---
Originally published: November 11, 2011. Last Updated: November 11, 2011.
https://sabr.org/wp-content/uploads/2011/11/ONeil-Buck-laughing-HOF_0.jpg
500
384
admin
/wp-content/uploads/2020/02/sabr_logo.png
admin
2011-11-11 09:00:00
2011-11-11 09:00:00
Celebrating the 100th Birthday of Baseball Ambassador Buck O'Neil