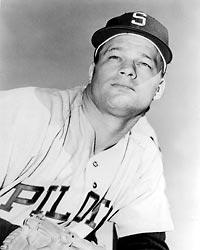 "You spend a good piece of your life gripping a baseball and in the end it turns out that it was the other way around all the time."
Jim Bouton's final line in Ball Four, his landmark first-person diary of the 1969 season that changed the landscape of baseball books forever, is one of the most poignant ever written about the sport.
"A best-seller at the time of its publication, the book fundamentally changed sports literature and journalism, and the way we view our sports heroes," Mark Armour wrote at the SABR BioProject. In 1995, the New York Public Library honored Ball Four as one of the greatest books published in the preceding century, alongside such works as Anne Frank's Diary of a Young Girl, F. Scott Fitzgerald's The Great Gatsby, and Dr. Seuss's The Cat in the Hat.
Bouton died at the age of 80 on Wednesday, July 10, 2019, at home with his wife, Paula Kurman, after battling a brain disease linked to dementia for several years.
"In many ways, [Bouton] was one of us, he was the first real baseball fan to put on the uniform and went out on the field," said Marty Appel, the longtime Yankees public-relations director, at a 2017 SABR convention panel celebrating Bouton's life in baseball. "He was so different from his teammates in many ways, but in that way in particular. … I loved everything in the book. It forever changed baseball writing. … I have met so many fans who said, Ball Four made me fall in love with baseball.' What a great tribute that is to such an important book."
Although he became a star for the most famous team in baseball — he helped the New York Yankees win three pennants and a World Series in the 1960s — Bouton's most lasting contribution to the sport would come a few years later, after he lost his fastball and returned to the major leagues as a struggling knuckleballer for the expansion Seattle Pilots.
Sports writer Leonard Shecter wondered if the time was ripe for an honest baseball diary — a day-to-day inside look at the world of baseball. He approached Bouton during the winter of 1968, and was told, "Funny you should mention that. I've been keeping notes." Thus joined, their common purpose, as later recounted by Shecter, was "to illuminate the game as it never had been before." The illumination was to include daily frustrations, meanness, and "extraordinary fun."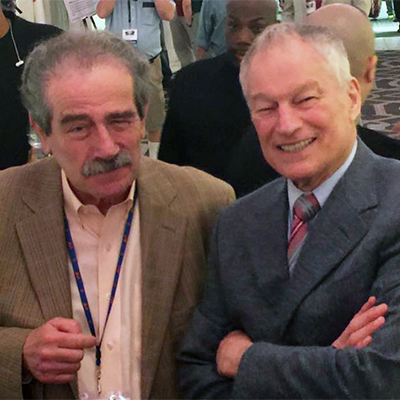 The result was Ball Four, which caused a firestorm around baseball. Former and current teammates, other players and baseball writers around the major leagues, and baseball management were outraged at Bouton's stories of ballplayers' drug use and sexual hijinks. Bouton was hauled before Commissioner Bowie Kuhn, who publicly admonished the pitcher. Bouton later credited Kuhn for helping book sales.
"I know Jim doesn't see himself as a rebel or counter-culture, but I think he was perceived that way," author Mitchell Nathanson said at the 2017 SABR convention. "One of the things that makes Ball Four so interesting is he gave voice to the feelings that a lot of people were having with society in general. And they had been expressed with Vietnam and Nixon, but not really with baseball. And when you read Ball Four, it's not a political book. But underneath, it is a political book because it's challenging received wisdom and it gave voice to this thing that a lot of people were feeling but hadn't expressed at that point. … It really spoke to a generation of people."
Click here to learn more about the life and legacy of Jim Bouton at the SABR BioProject.
Related links:

---
Originally published: July 10, 2019. Last Updated: July 10, 2019.
https://h2j7w4j4.stackpathcdn.com/wp-content/uploads/2020/03/research-collection4_350x300.jpg
300
350
admin
/wp-content/uploads/2020/02/sabr_logo.png
admin
2019-07-10 18:47:31
2019-07-10 18:47:31
In Memoriam: Jim Bouton