SABR 43: Mike Caragliano sets another convention record with Trivia Contest championship
One year after his historic double victory in the SABR Trivia Contest in Minneapolis, Mike Caragliano, a radio engineer from Flushing, New York, put his name in the record books once again on Saturday night at SABR 43 in Philadelphia.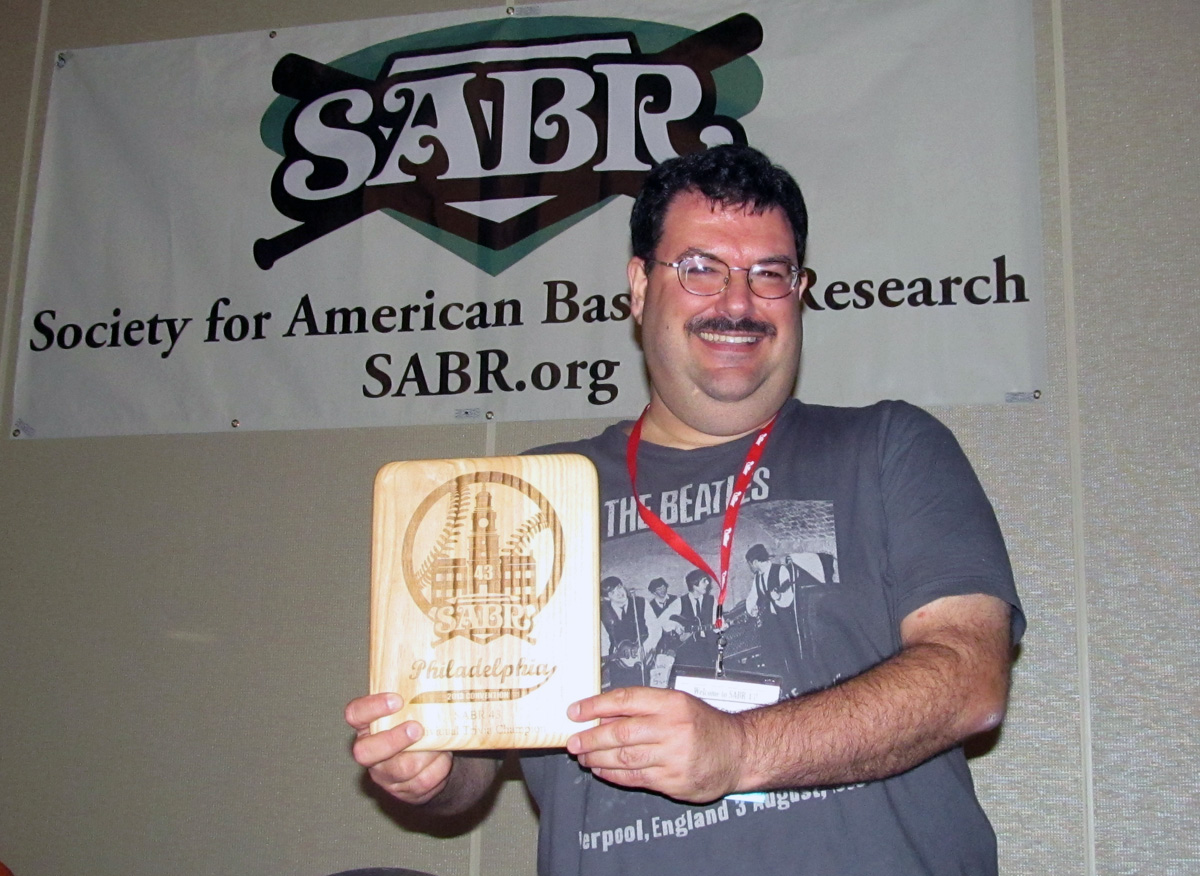 Caragliano became the first four-time individual winner in SABR Trivia Contest history after defeating Bill Carle of Lee's Summit, Missouri — a fellow three-time champion — in a battle of trivia titans.
Caragliano also won the individual Trivia Contest championship in 2002, 2009 and 2012, tying him with Carle and David Fleitz for most all-time in SABR convention history. Carle won in 2000, 2010 and 2011.
The victory also gave Caragliano sole possession of the No. 1 spot on the all-time leaderboard for most total SABR Trivia Contest victories with nine, breaking a tie with Mark Kanter. Caragliano was a member of winning trivia teams at the SABR conventions in 2001, 2003, 2004, 2011 and 2012.
---
Test your knowledge: To download questions from the SABR 43 Trivia Contest team preliminary round, click here. (For answer key, click here.)
---
Caragliano opened up a 19-4 lead over Carle after the first half of the individual final, then made good on a "daily double" wager on a question about Bob Feller: Who lived the longest after being inducted into the Hall of Fame? Feller was inducted in 1962, and died 48 years later in 2010. (Sandy Koufax was inducted 41 years ago in 1972.)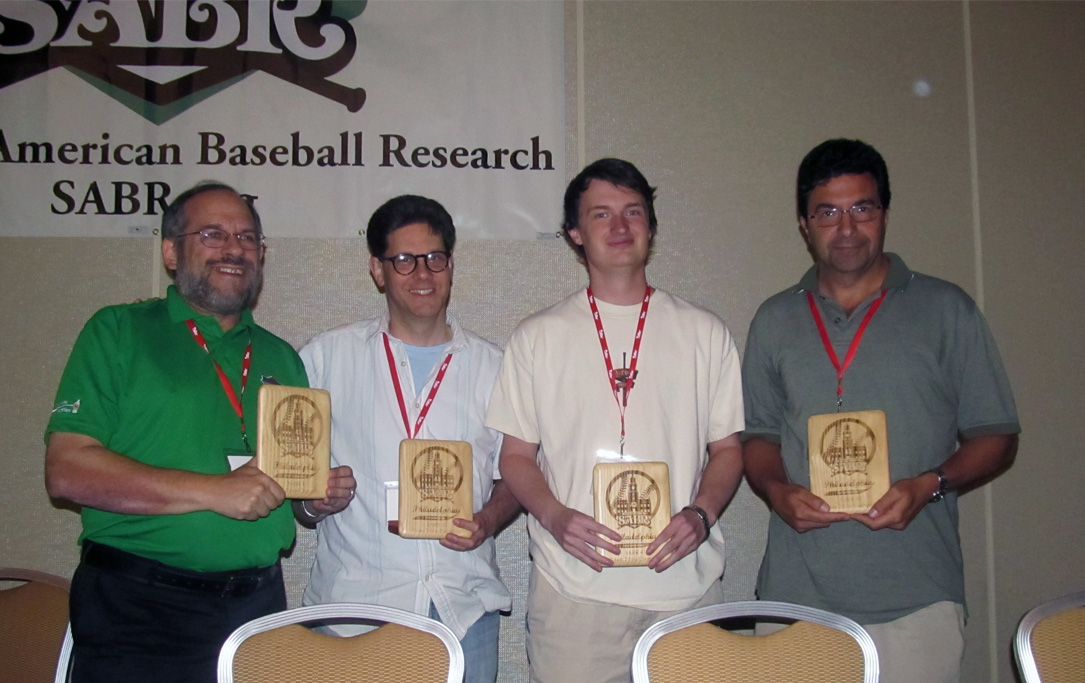 In the team final, a star-studded lineup of Cooperstown's finest who called themselves The Researchers' Wing held off the Musial Men to win, 31-21. The Researchers' Wing consisted of Tom Shieber, a Senior Curator at the National Baseball Hall of Fame Library; Bill Deane, a former Senior Research Associate at the Hall of Fame Library; Gabriel Schechter, a former Hall of Fame employee who lives in Cherry Valley, New York; and Trent McCotter, an attorney from Washington, D.C.
Deane was part of a winning Trivia team in 2002, while McCotter also won a team title in 2008. This was the first Trivia Contest championship for Shieber and Schechter.
The SABR Trivia Contest was moderated by D. Bruce Brown, co-chair of Horsehide Trivia with T. Scott Brandon and president of the Bob Davids Chapter in Washington/Baltimore. The questions were written and edited by Brown and Brandon, and the contest was proctored by Barb Mantegani with assistance from Mark Topley, David Lippman and Damian Begley. Brandon also assembled the game boards, illustration and animation of the semifinal and final rounds. Thanks also to Gregg Gaylord, Clem Comly, David Matchett and Ken Auerbach for their contributions.
The Musial Men consisted of Dick Cramer, Mark Friedenthal, Dan Massey and Eric Weiss.
Semifinalists in the individual contest included Dan Massey and Andrew Milner. Semifinalists in the team contest included Dan Dinardo, Joel Lipman, Steve Glassman and Joe Stanton; and Dave Raglin, R.J. Lesch, Stephen Roney and Ken Fischer.
To view a list of previous SABR Trivia Contest winners, click here.
Click here to download a folder with question and answer keys from all rounds of the SABR 43 Trivia Contest.
For more coverage of SABR 43, visit SABR.org/convention.
---
Originally published: August 3, 2013. Last Updated: July 27, 2020.
https://h2j7w4j4.stackpathcdn.com/wp-content/uploads/2013/08/SABR43-Mike-Caragliano-Trivia-winner.jpg
876
1200
jpomrenke
/wp-content/uploads/2020/02/sabr_logo.png
jpomrenke
2013-08-03 22:04:47
2020-07-27 16:51:54
SABR 43: Mike Caragliano sets another convention record with Trivia Contest championship