SABR 46: Rafal repeats as Trivia Contest champion, also wins team title with Carle, Fleitz, Kanter
Rob Rafal of Douglaston, New York, became just the second SABR member to win the double — both the individual and team championships — in the SABR 46 Trivia Contest on Saturday night at the Hyatt Regency Miami.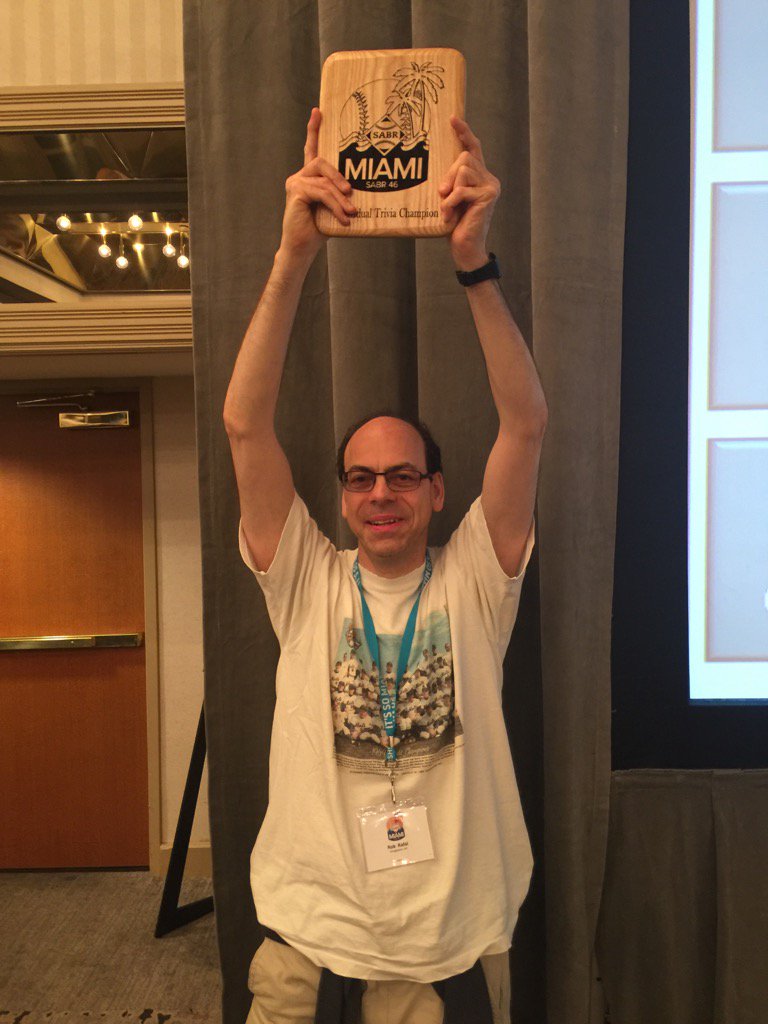 Rafal, the defending individual champion, held off first-time finalist Mark Simon of Plymouth, Connecticut, in the final round. Simon's charge was thwarted after missing a "true daily double" question about former Cleveland Indians star Al Rosen setting the American League rookie home-run record.
Afterward, Rafal joined a quartet of past champions Bill Carle, David Fleitz, and Mark Kanter on the "Octavio Dotel Appreciation Society" to win the team title in a 39-7 rout. The foursome has now combined for 29 SABR Trivia Contest championships (eight individual, 11 team).
Rafal is the first person to win the individual and team trivia crowns in the same year since Mike Caragliano in 2012 at SABR 42 in Minnesota.
---
Test your knowledge: To download questions from the SABR 46 Trivia Contest team preliminary round, click here. (For answer key, click here.)
---
Kanter, of Portsmouth, Rhode Island, extended his overall SABR record with his 11th trivia contest win, all in the team competition. He has been part of the winning team in four of the last five years. Carle, of Lee's Summit, Missouri, won his eighth title (3 individual, 5 team) to move into third place all-time on the overall leaderboard, while Fleitz, of Pleasant Ridge, Michigan, won his second team title to go along with three individual.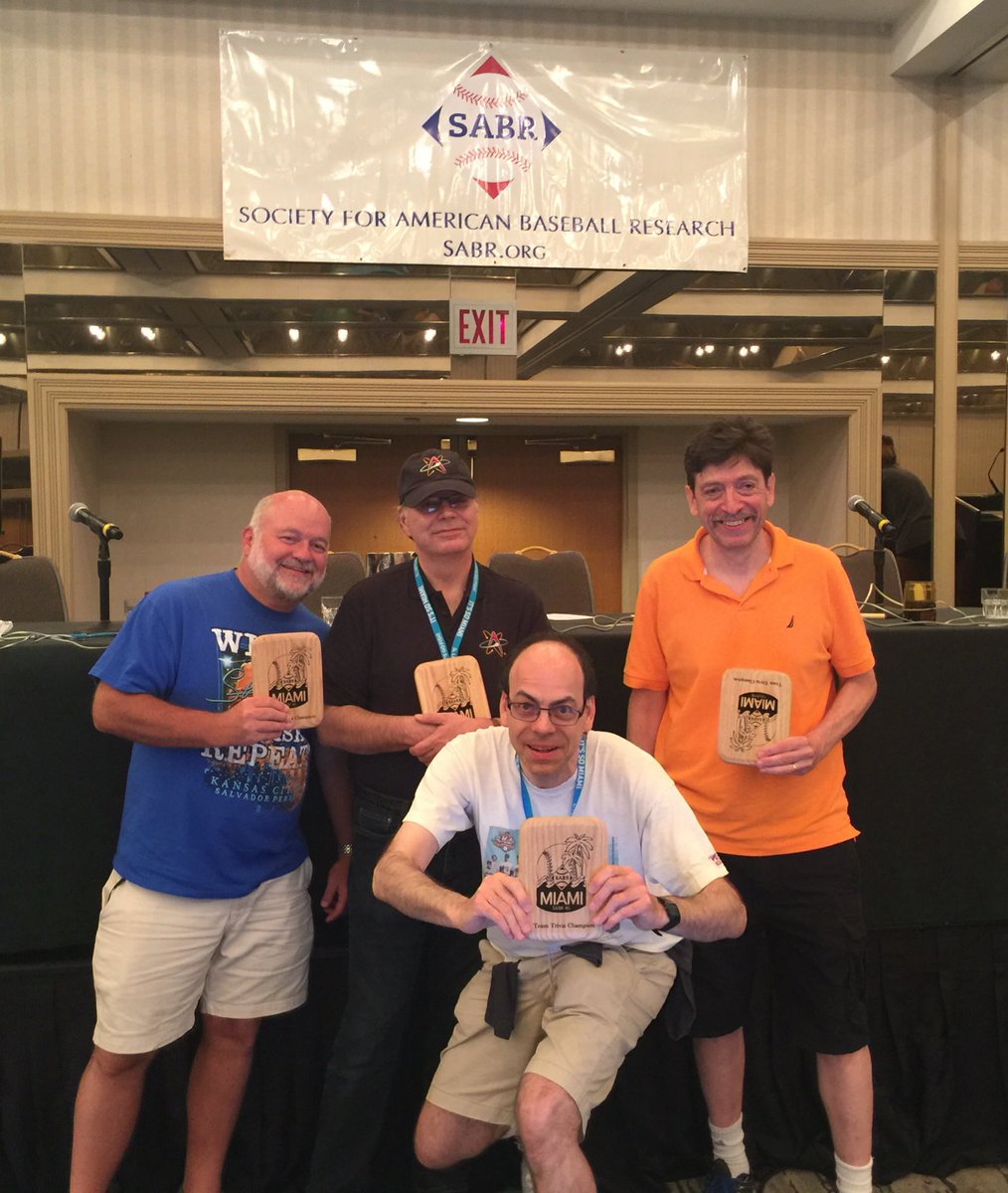 The team of Dan D'Addona, Steven Glassman, Tom Howell, and David Raglin — "The Jim Bunnings" — finished as the runner-up.
The SABR Trivia Contest was moderated by D. Bruce Brown, president of the Baltimore Babe Ruth Chapter and co-chair of Horsehide Trivia with T. Scott Brandon. Brown and Brandon wrote and edited the questions. Considerable assistance in both evening sessions at SABR 46 was given by Diane Firstman, Damian Begley, Stephanie Weiss and Scott Campolongo. Gregg Gaylord, Steve Krevisky and Rich Klein helped with fact-checking and proof reading. Brandon assembled the game boards of the semifinal and final rounds.
To view a list of previous SABR Trivia Contest winners, click here.
For more coverage of SABR 46, visit SABR.org/convention.
---
Originally published: July 30, 2016. Last Updated: July 27, 2020.
https://sabr.org/wp-content/uploads/2020/03/research-collection4_350x300.jpg
300
350
admin
/wp-content/uploads/2020/02/sabr_logo.png
admin
2016-07-30 20:03:47
2020-07-27 16:47:31
SABR 46: Rafal repeats as Trivia Contest champion, also wins team title with Carle, Fleitz, Kanter