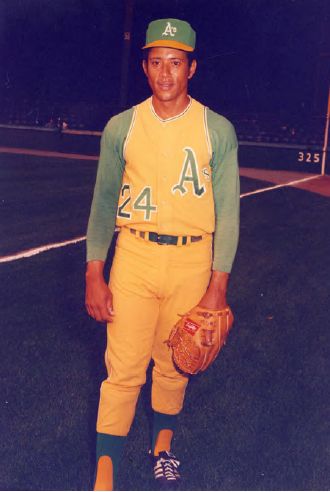 ---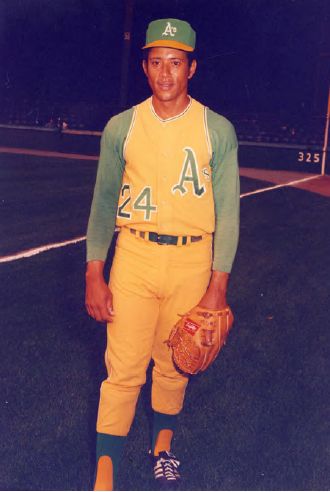 On October 16, 1975, in the eighth inning of Game Five of the World Series, the Red Sox trailed the Reds 5-1. In the bottom of the eighth, Dick Pole walked Johnny Bench and Tony Perez. Diego Segui, one of Boston's two Cuban pitchers, replaced Pole and inherited a tough situation: two men on, no outs, George Foster advancing to the plate, and a crowd of 50,000 in Cincinnati not satisfied with the comfortable lead. Later, Dick Pole was asked what he thought about while out there during the few minutes of his World Series mound appearance. He said it was exactly what he didn't want to have happen, and he'd have to live with that memory.
No one asked Diego Segui, who relieved Pole, about his performance: how he got Foster, a formidable hitter during the regular season, to hit a fly ball to Dwight Evans, with Bench moving over to third and Perez waiting it out at first; then allowed Dave Concepcion to drive home Bench with his own fly to Evans.
For there is little glory in it for the relief pitcher. Their brief mound appearances provide scant inspiration to reporters prowling for after-game stories. Diego Segui had traveled a long way in the major leagues before he found himself on the mound in his only World Series appearance. And yet there is a great story to be told about him.
Born on August 17, 1937 – or 1938 by other reports – in Holguin, Cuba," la tierra de campeones." Although a right-handed pitcher, he was a southpaw in every other activity of daily living, writing, eating; and, if required, could pitch that way too. "Not too well, though," he said in an interview with Hy Zimmerman in the Seattle Daily Times in 1969. "Been throwing other way too long. I was changed when I was [a] little boy in Cuba. It was so long ago, I do not remember who or why. But I changed. Maybe they needed a right-hander. I grew up on [a] farm. Not many kids in the neighborhood. We played baseball in fields with small teams. Maybe five, six boys on a side. I was [a] good hitter. I thought I would get to baseball that way. But I throw hard. So they make me a pitcher."1
Diego Segui was signed by the Cincinnati Reds in 1958 after being scouted by Al Zarilla. But the Reds released Segui in April and he spent the season pitching for Tucson, a team in the Class C Arizona-Mexico League with no major-league affiliation. At the end of September Tucson sold him to the Kansas City Athletics. The next three seasons Segui pitched in the Athletics farm system and spent the offseason with teams around Central America and Venezuela, prompting concern that he would squander his pitching arm on meaningless games, instead of saving it for the major leagues. But Segui considered the offseason an opportunity to stay in shape. When Fidel Castro canceled the Cuban Winter League season in 1961, players were confronted with a choice between returning to Cuba and joining amateur leagues or professional baseball outside their homeland. Segui had not been back to Cuba after 1960. His parents and sister were still there. His brother Dario, a pitching prospect, had a 13-4 record in the Florida State League until he hurt his arm. "He was better pitcher than I. Much too bad."Among the notable players who did not return to Cuba were Tony Oliva, Jose Cardenal, Cookie Rojas, and Frank Herrera.
In 1960, US players had been barred from playing in games in Havana, where the winter league had long attracted many major-league prospects. Cuban sports commissioner Jose Llanura struck the final blow in 1961 when he announced that any Cuban player who failed to return to Cuba by the end of November would lose all his property and be required to have a 1962 contract in order to receive a visa. Among those who chose to remain outside Cuba and pursue their major-league aspirations were Luis Tiant with the Mexico City Tigers and Diego Segui, the ERA leader for Hawaii of the Pacific League.
Segui worked his way up the Athletics minor-league system until the 1962 season, when he joined Kansas City, finishing 8-5 in 37 games (13 starts). After three more years as a starting pitcher for a dreadful team, Segui was sold to the Washington Senators as the 1966 season got under way but was reacquired by the Athletics (for pitcher Jim Duckworth) on July 30. At the time of that deal he was pitching in the minors and finished the season with Vancouver, the A's Pacific Coast League affiliate. Many fans as well as reporters were enthused about his highly anticipated return to Kansas City. At spring training at Bradenton, Florida, in March, 1966 pitching coach Cot Deal, interviewed by Joe McGuff of the Kansas City Star, said, "You know, I think this guy has as much stuff as Juan Marichal. Naturally, he doesn't have the control Marichal does, but Marichal's stuff isn't any better. Segui's forkball is outstanding. I'd say it's almost as good as Lindy McDaniel's, and McDaniel has the best one in the business. Segui's fastball is good, his slider is good and his curve is getting better."2
But, Deal was asked, if Segui's stuff is so outstanding, why did he have so much trouble winning games? After his 8-5 record in 1962, he was 9-6 in 1963. There was an opinion brewing that Segui was on his way to a record pitching career, but he dropped to an 8-17 record in 1964, and the next year, he posted a dismal 5-15 record. Dissatisfied with Segui's performance, Ed Lopat, the Athletics' executive vice president, cut his salary.
Coach Deal opined that Segui's lack of effectiveness was all a matter of control and a need to improve his delivery. (Deal thought Segui kicked too much with his left leg and brought his arm back too far, making it easier for runners to steal on him and upset his pitch delivery.) Deal was confident that Segui could work out these problems, but for 1966, Diego Segui was just another pitcher fighting for a spot on the Athletics' roster, and Deal decided to make him a special project, spending extra time in an attempt to improve his control and delivery. But the special attention did not pay off. Segui was put on waivers before the start of the 1966 season, and he was picked up by the Washington Senators, for whom he had a 3-7 record in 1966 with an ERA of 5.00. He returned to the Athletics in 1967, and moved with them to Oakland in1968, all the time posting mediocre records.
In the expansion draft after the 1968 season, Segui was taken by the new Seattle Pilots. With the ill-fated Pilots in 1969, he had a good season, winning 12 games and losing 6 while pitching mostly in relief, and was named the Pilots' most valuable player. Charlie Finley, owner of the A's, regretted losing Segui, believing the A's would have won the American League West division if he'd stayed in Oakland. When the Pilots folded after the 1969 season and the team was sold to a Milwaukee group, Finley got him back in a trade.
The A's intended to turn Segui into their primary right-handed reliever in 1970, but in late June they team made him a starter. Segui went 8-6 the rest of the season, finishing with a 10-10 record and leading the American League with a 2.56 ERA.
Segui's repertoire of pitches and mound quirks exasperated batters and umpires. He took his time, rubbed the ball between each pitch, and defended himself against allegations of using a spitball when he blew on his hands. He took leisurely strolls around the edge of the mound while blowing through his right fist, and rearranged the dirt in front of the pitcher's rubber with his right foot. At times he paused between pitches by standing still, staring at the outfield while working on the ball, in deep contemplation as tension at home plate rose to an unnerving level. Joe Garagiola criticized Segui's pitching performance before the 1975 World Series and described his delivery as "like spreading ether over the ballpark," prompting the outraged pitcher to confront Garagiola before Game Five and attempt to get an apology out of him for the insult. Segui's teams put up with his rituals, as they valued his work ethic and variety of pitches. He never complained whether he was a reliever or a starter, or called in for only part of an inning. And he could throw a very decent forkball. "It goes somewhere all the time. … It acts like a screwie. It drops and sometimes acts like a screwball – sometimes."
Segui learned to throw the elusive forkball at a farm in Cuba, where a left-handed pitcher from a semipro team taught him to throw the traditional southpaw pitch. In a Cuban cow pasture he perfected his signature pitch, called the "tenedor." But was Segui's forkball truly a forkball? Or was it really a Pedro Ramos "Cuban forkball," a pitch that was suspected as a spitball? After all, the doubters hinted, Segui spent such a long time working over the ball before the windup. Such an accusation was vehemently denied by Diego. "Definitely not!" he said. "Maybe it reacts a little like a spitter, but it isn't."3
After 2½ seasons in Oakland, the A's sent Segui to the Cardinals in June 1972 for future considerations, and he played the next year and a half for St. Louis. In December 1973 he was traded to the Boston Red Sox with pitcher Reggie Cleveland and infielder Terry Hughes for pitchers John Curtis, Mike Garman, and Lynn McGlothen. The Red Sox were in dire need of bullpen help, and asked those in the know around the National League who were the best right-handed relievers. Segui's name came up frequently enough to corroborate a scouting report from Haywood Sullivan and Frank Malzone.
Although many within the Red Sox organization looked forward to his arrival in the bullpen, Segui wondered. As the MVP of the Pilots in 1969, the ERA leader in the American League in 1970, and owning respectable stats overall, why was he trade material year after year? In a March 1974 interview with Boston Globe reporter Clif Keane during spring training at Winter Haven, Florida, Segui said: "I sit and wonder each time that I have been traded, have I done something wrong? Did I not get along with the people? Why don't they like me, so that I have to go from one team to another so much? If you are confused about it, "he said, "you can say that I am more confused than anyone else."4
Segui pitched regularly early in the 1974 season with great success. By early June he developed calluses on two fingers of his throwing hand, causing a control problem that nagged him until late August. An epidemic of bumps, bruises, and sore shoulders swept through Boston's bullpen, forcing the starters into leading the league in complete games. In early September Segui lost a couple of crucial games in late innings and ended the season with a 6-8 record and 10 saves. Manager Darrell Johnson expressed confidence in Segui's ability to come back in 1975 in good condition.
In 1975 Segui resumed his role as a short reliever, willing to pitch anytime, anywhere he was needed. When Luis Tiant's shoulder came up lame in July, Segui was ready to jump in as a starter, a role he had not played since May 1972. On the 29th he started, and lost a complete game, 4-0, to Milwaukee. "(Segui) pitched a hell of a game," said Darrell Johnson. He gave up 10 hits, but struck out 11. Three solo home runs, two by Don Money and one by Darrell Porter, were the key blows.
Throughout the 1975 season, the Red Sox pitchers kept everyone on edge. Bill Lee and Diego Segui didn't want the paying customers to be bored, wrote Peter Gammons in the Boston Globe. Yet the hitting, fielding and pitching brought the team to an American League pennant as well as the World Series, and Diego Segui made his one and only appearance on the mound at the World Series in the eighth inning of Game Five.
Just before the start of the 1976 season, Segui was released. He was not picked up by another major-league team and instead signed with the Hawaii Islanders of the Pacific Coast League. In September he was suspended by the club after a legal entanglement over money he claimed was owed him. When the Seattle Mariners began organizing their roster for their inaugural 1977 season, Segui's memorable year with the Pilots was recalled, and he not only made the Mariners, he was anointed the Opening Day starter. On April 5, 1977, Segui faced the California Angels with a crowd of over 57, 000 in the Kingdome loudly applauding his return to Seattle. The win was not to be his; the Angels shut out the Mariners in their inaugural game, 7-0. Over and over Segui tried but could not get his pitches to sing again for him. His arm, that arm that he once called "the funniest one in the world," was not giving him much to smile about. He finished the 1977 season no victories, seven defeats, and an ERA of 5.69. He had some good moments that year, like when he struck out ten Red Sox, a record that stayed on the Mariners' books for a long time. He tried hard to make his famous forkball work, but it remained incorrigible, and Segui's year with the Mariners had an unfortunate ending when he was released. After 20 years in professional baseball, he was without a job. He wanted to continue the work he had spent most of his life practicing, and since he had a family to provide for, he returned again to the minor leagues with the hope he could work his way back.
In 1978 Segui had a very successful year with Cordoba, Mexico, where, in his 21st year of professional pitching, he achieved the first no-hitter of his career and did it, no less, with a perfect game. Segui would not have any more major-league service, but there was another Segui working his way up. His second son, David Segui, was showing interest and talent in baseball. He became a first baseman for the Baltimore Orioles in 1990. A part of Diego Segui had returned to major-league baseball.
There are baseball players who earn fame from their statistics, for achieving great things on the field, and they can leave their mark upon sports history in any number of ways. Diego Segui has done so. Other players may be merely a footnote, or notable as an answer to some obscure baseball trivia question. Diego Segui can claim that as well. In 1984, when the crew of the space shuttle Discovery was circling Earth, the ground crew at the Johnson Space Center in Houston made baseball trivia a routine part of the program in order to keep the astronauts' minds sharp with something to ponder other than keeping the shuttle aloft. Reporters at NBC Sports in New York also had a hand in feeding questions to the shuttle crew, and they all sent questions they were sure would stump them. When the astronauts returned, they cornered George Abbey, director of flight-crew operations, their baseball trivia nemesis – and a native of Seattle – and challenged him with their own question. Who was the only man ever to play for both the Seattle Pilots and the Seattle Mariners?
"I told him it was Gorman Thomas," said Abbey. "In fact, I insisted that it was Gorman. But now I'm not so sure it wasn't Diego Segui."5
Last revised: July 1, 2015
This article originally appeared in "Mustaches and Mayhem: Charlie O's Three Time Champions: The Oakland Athletics: 1972-74″ (SABR, 2015), edited by Chip Greene.
Sources
The Baseball Encyclopedia. Ninth Edition (New York: Macmillan Publishing, 1993).
Bergman, Ron, "Reliever Segui Saving A's With Slick Starting Jobs," The Sporting News, August 15, 1970.
Gammons, Peter, "Bosox Feel Secure With Segui in Relief, The Sporting News, March 16, 1974.
Gammons, Peter, "Segui, Garagiola in Heated Exchange," Boston Globe, October 19, 1975.
Kachline, Clifford, "Cuban Standouts Shun Own Land, Play Elsewhere," The Sporting News, November 29, 1961.
Keane, Clif, "Wise, Segui Ponder Reasons for Trade," Boston Evening Globe, March 6, 1974.
Keane, Clif, "Red Sox, You Ask?" Boston Sunday Globe, March 17, 1974.
McCoy, Bob, "Baseball Trivia in Space," The Sporting News, September 17, 1984.
McGuff, Joe, Kansas City Star, March 7, 1966.
Red Sox Notebook, "Tiant's Sore Shoulder Gave Segui the Start," Boston Globe, July 30, 1975.
Zimmerman, Hy, "Can Bolin Polish Pilot Swap Image?" The Sporting News, January 3, 1970.
Zimmerman, Hy, "So Long to Ancient Mariner," The Sporting News, November 19. 1977.
Zimmerman, Hy, "Segui's Jammed Thumb Pained Joe Schultz Worse," Seattle Daily Times. April 6, 1969.
Box Score, Game Five, World Series, Boston Globe, October 19, 1975.
National Baseball Hall of Fame File, Diego Segui.
Tiant, Luis, Interview by author, July 15, 2005.
Notes
Full Name
Diego Pablo Segui Gonzalez
Born
August 17, 1937 at Holguin, Holguin (Cuba)
If you can help us improve this player's biography, contact us.
http://sabr.org/sites/default/files/DiegoSegui.JPG
600
800
admin
/wp-content/uploads/2020/02/sabr_logo.png
admin
2012-01-04 20:49:00
2023-05-11 13:00:01
Diego Segui