---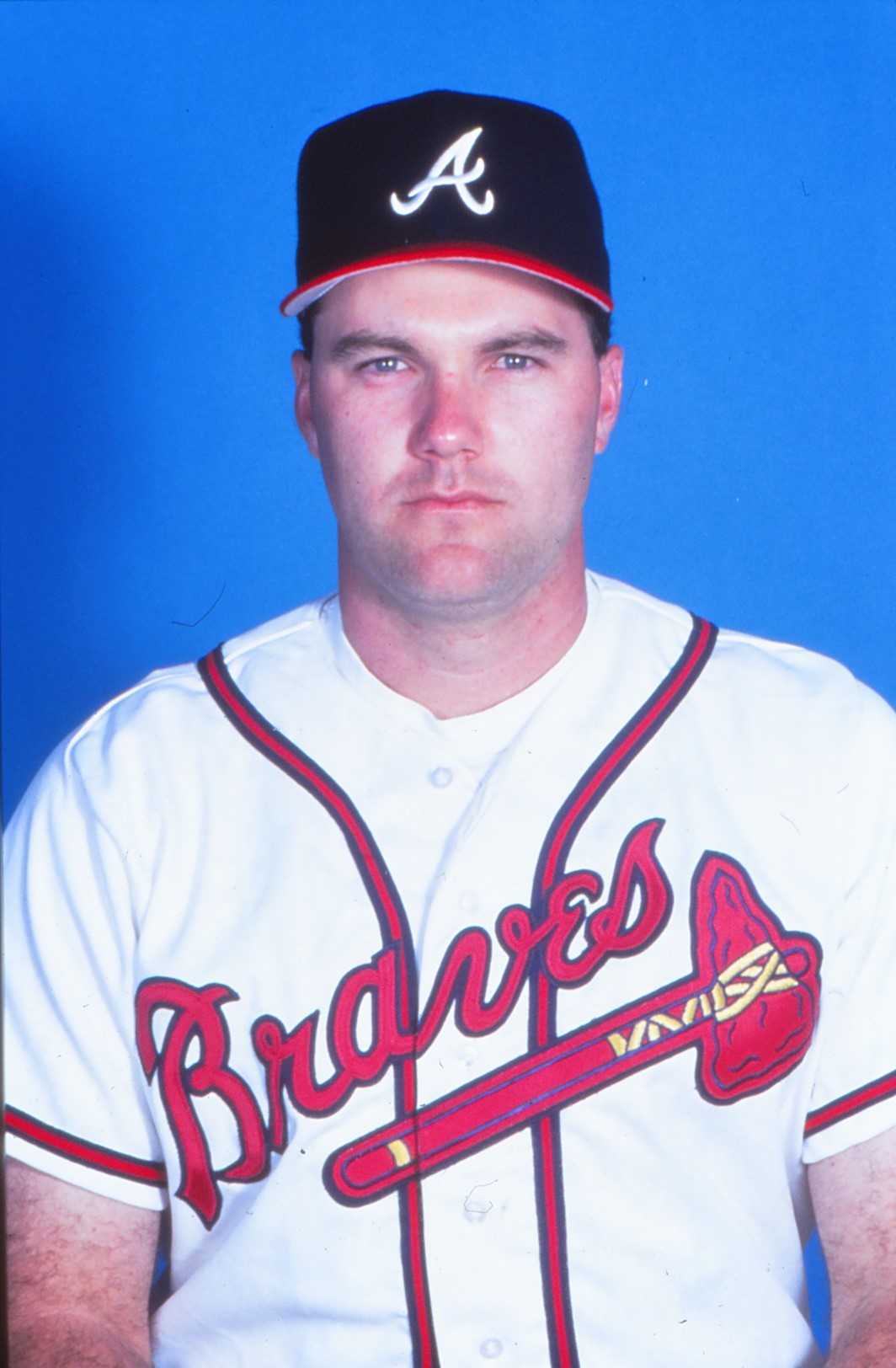 Gregory Winston McMichael was born on December 1, 1966, in Knoxville, Tennessee. He was the youngest of three children and a multisport athlete growing up. He always hanging around ballfields with his older brothers while they played. He enjoyed sports and competition and developed his skills as a ballplayer. McMichael's father, Allen owned an insurance company and his mother, Sylvia ran a hair salon.
Tricia Foley, a sports content producer and blogger wrote, "The McMichaels were an all-American family, until he reached the fifth grade and his parents decided to end their marriage. Less than three years later he had developed a rare congenital cartilage disease, osteochondritis dissecan. The doctors told him that the cartilage in his knees had died and it would need to be removed. His world came crashing down when they advised him he could no longer participate in sports that would be strenuous on his knees.
"For someone to tell you that basically your career is over with and [you're] only 13 years old, I felt like I lost my identity and who I was," McMichael said.[1]
Over the next few years McMichael had a tough time and hung out with the wrong kind of people. He turned to sports to help cope. He gave up all other sports and focused on baseball, which was the least damaging to his knees. Meanwhile his parents were eventually able to overcome their differences and remarry.
McMichael attended the Webb School, a private high school in Knoxville and led them to a state championship in 1985, the year he graduated. While in high school he developed into a fine right-handed pitcher and was offered a scholarship at the University of Tennessee, where he pitched from 1986 to 1988. "In college there was a time when I didn't think I was good enough," McMichael said. "If it were up to me, I would've quit, because it got too hard or too difficult. And there was always something I call gut checks in your life that was one of them."[2]
His freshman year at Tennessee he had a difficult time adjusting to college baseball but he stuck with it. During his junior year at Tennessee, Mark Connor arrived to become the head coach from the New York Yankees and took over the baseball program, which turned out to be good for McMichael. Connor encouraged him and was able to fine-tune his skills as a pitcher. McMichael also played ball with Athletes in Action and in the Alaskan League for two years, honing his skills as a pitcher.[3] Connor taught him well and he was ready for the next step.
In 1988 McMichael was drafted in the seventh round of the June 1988 major-league amateur draft by the Cleveland Indians after he had been scouted by Roy Clark. He progressed through the Cleveland system and advanced to Triple A but injured his knee once again. Dom Chiti, an evaluator with Cleveland, recommended that he retire from baseball but McMichael disagreed, saying, "God will tell me when it's time." He parted ways with Cleveland with positive feelings about his time there. McMichael said he believed he may have been a victim both of new talent coming into the system and the fact that the Indians had to make a tough call regarding his knee surgeries. The team let him go. He reconnected with Roy Clark, then with the Braves. Clark came to see him pitch and felt that Greg still had what it would take to be a productive pitcher and the Braves signed him in 1991.
McMichael reported to the High Class-A Durham Bulls in 1991 and started his career with the Braves. He was trying hard to fit in and was having a hard time. He wasn't pitching very well, his knees were hurting, and he was newly married. McMichael was at a crossroads and considering retirement from baseball. He planned to see manager Grady Little and tell him about his decision. As he walked in to see the manager at the Durham Bulls ballpark, Roy Clark showed up and they discussed his plans. Clark advised him to not retire and urged him to reconsider.[4] McMichael was struck by the confidence Clark showed and decided to not see Little but to go home and think about it and pray with his wife, Jennifer, for guidance.
He had developed tendinitis because he was overcompensating for his knee pain and was placed on the disabled list at the All-Star break. Greg and Jennifer decided that they needed to be more patient. He came off the DL and was slotted as a reliever. A fellow pitcher told him that a scout in the stands one night thought that if he had a changeup he would be in the major leagues.[5] McMichael started working on his changeup and was told by Nate Minchey, a fellow pitcher, it was a good pitch that he could control and to use it more. Catcher Javy Lopez encouraged him to keep throwing the changeup and his pitching coaches agreed. Lopez said that it was the slowest changeup he had ever caught.[6] McMichael threw predominantly changeups for the next six weeks of the 1991 season and did very well increasing his strikeout rate.
At this point McMichael was 25 and battling for a roster spot. Chuck LaMar, Director of Player Development and Scouting, was down for the beginning of spring training in 1992 to evaluate pitchers. McMichael later learned that at the start of spring training he was on everyone's release list … except for Bill Slack who was his pitching coach. The day he was evaluated he increased his speed from 84 to 88 mph and made the Double-A Greenville roster as the closer. After a month in Greenville striking out two batters per inning and exclusively using his changeup, he was promoted to Triple-A Richmond. During this time his knee pain had diminished. McMichael likes to say "that God took the pain away, but He gave me a changeup."[7]
After the 1992 season the Braves sent McMichael to Puerto Rico to pitch in winter ball. He improved while there, led the league in strikeouts, and made the All-Star team. He believed his stint in Puerto Rico helped because he was able to gain confidence pitching against established major-league players like Sandy Alomar Jr. and Juan Gonzalez.
In 1993 McMichael went to Braves spring training as a non-roster invitee. When he reported to West Palm Beach he was in awe when he walked in the locker room. In his first spring training game he struck out two out of the three batters he faced. When he came off the mound Bobby Cox nonchalantly let him know he had done a good job. There were a lot of opportunities during spring training and but McMichael only gave up his first run in his final spring season game. He made the most of his chance, made the team, and went to Atlanta.
McMichael was the only rookie on the team that year. Because of his experience in baseball to this point, he never wanted to get to excited – but this was it, he made it. There were five pitchers vying for three slots; McMichael, Steve Bedrosian, Mark Davis, Mark Wohlers, and Jay Howell. Cox called Bedrosian, Howell, and McMichael into his office and let them know they had made the team. The 1993 team was loaded with outstanding pitchers and McMichael was amazed and happy that he was selected to be on the team.[8]
It was three weeks before McMichael made his debut as a reliever, against the Chicago Cubs on April 12. He walked the first batter he faced and struck out the second. A fly out and another strikeout ended the inning. By the end of June he was the closer. McMichael recalled a game when he was facing Larry Walker of the Montreal Expos and had to step off the mound to gather himself. He coached himself and prayed, knowing that he could only do his best and not be something he wasn't. His mantra was to "keep it simple." He then threw three changeups in a row and got him out.[9] This was a pivotal moment in McMichael's career in baseball. He appeared in 74 games, closing 40 of them. He got stronger as the year went on and racked up 15 saves in August and September. McMichael finished the year with 19 saves and a 2.06 earned-run average in 91⅔ innings of work.
McMichael was runner-up to Mike Piazza for the Rookie of the Year honors at the close of his breakout year.[10]
In the strike-shortened 1994 season, McMichael pitched in 51 games and racked up 21 saves. The team was in second place in the National League East Division when the season came to an end, leaving everyone to wonder if the Braves could have caught the Montreal Expos. In 1994 to acknowledge his accomplishments he was inducted to the Tennessee Sports Hall of Fame.
The 1995 Braves season was the 125th season in the history of the franchise and its 30th season in Atlanta. The team started slowly, but came on strong after the All-Star break. McMichael pitched in 67 games and posted seven wins, two losses, and two saves.
In the 1995 World Series McMichael pitched in three games and had a 2.70 ERA. According to McMichael, "I don't remember the first appearances (in Atlanta), but remember the second one in Cleveland. We had just been to the Rock & Roll Hall of Fame and their park in Cleveland was one of the newer ones in baseball then, and it was loud and jamming and a happening place. I remember being on the mound and I think the biggest impression to me was the atmosphere in the stadium. It was also pretty cool coming back and pitching against the team that drafted you."[11] He earned his World Series ring against the team that released him, but he was not bitter about it. He felt that being released by Cleveland was one of the best things that happened for him in baseball.[12] In his five years with the Braves. McMichael had an ERA of 2.96, 44 saves, a WHIP of 1.213, and a WAR of 5.7.
In November of 1996 McMichael was traded to the New York Mets for Paul Byrd. In 1997 he got his only two major-league hits. McMichael's time playing in the Big Apple was enjoyable and he felt it was a great experience.[13] In June of 1998 he was traded to the LA Dodgers with Dave Mlicki for Hideo Nomo and Brad Clontz, and then was quickly traded back on July 10 for Brian Bohanon. He continued to pitch for the Mets until July 1999, when he was traded to Oakland with Jason Isringhausen for Billy Taylor.
On November 3, 1999, McMichael was declared a free agent and was signed by the Cubs on February 8, 2000. The Cubs released him on March 23. Three days later, he signed as a free agent with the Braves, coming back home to Atlanta, where he pitched in 15 games without a decision.
McMichael retired after the season because of a rotator cuff injury and his baseball career ended. He finished with a 6.7 WAR, 31 wins and 29 losses, an ERA of 3.25, 53 saves, 459 strikeouts, and a WHIP of 1.292.
McMichael opened Hardball Warehouse, a baseball academy, to teach baseball to youngsters. At the time he said, "I've thought about doing something like this for a long time. It would keep me up at nights sometimes. That's good and bad. But it definitely keeps you focused on your ideas."[14] In 2010 McMichael took on a new challenge, as the Braves senior adviser for alumni relations. In this position he was responsible for the Braves fantasy camps, setting up Braves Alumni weekends, and keeping former Braves in touch with the team. He became the co-host of the Braves Podcast, and spoke to youth groups.
Looking back on his career in baseball McMichael said what he missed most of all was the competition and the adrenaline rush he got from competing at such a high level.[15] McMichael and his family live in the Atlanta area.
Sources
In preparing this biography, the writer relied on Baseball-Reference.com, the ultimatemets database, email correspondence with Greg McMichael, articles from the Atlanta Journal and several Behind the Braves Podcasts.
Notes
[1] Tricia Foley, "Dreams, Faith and Baseball: A Chat with Greg McMichael," trichefoley.com, April 10, 2015. trichefoley.com/2015/04/10/dreams-faith-and-baseball-a-chat-with-greg-mcmichael/.
[2] Tricia Foley.
[3] "Behind the Braves Podcast," MLB.com, June 25, 2019.   mlb.mlb.com/fan_forum/podcasts/index.jsp?c_id=mlb&podcast=behind_the_braves. Unless otherwise attributed, most of McMichael's thoughts about his development come from this same podcast.
[4] "Behind the Braves Podcast," June 25, 2019.
[5] The names of the pitcher and scout are not known.
[6] "Behind the Braves Podcast," December 11, 2019.   mlb.mlb.com/fan_forum/podcasts/index.jsp?c_id=mlb&podcast=behind_the_braves.
[7] "Behind the Braves Podcast," June 25, 2019.
[8] Martin Gandy, "Interview with Former Braves Reliever Greg McMichael," TalkingChop.com, December 20, 2010. talkingchop.com/2010/12/20/1887074/interview-with-former-braves-reliever-greg-mcmichael.
[9] "Behind the Braves Podcast," June 25, 2019.
[10] "Behind the Braves Podcast," June 25, 2019.
[11] I.J. Rosenberg, "Whatever Happened to Greg McMichael," AJC.com, November 4, 2016. https://ajc.com/sports/baseball/whatever-happened-greg-mcmichael/qeIaOCTyQooP6KAvfvYkqN/.  
[12] "Behind the Braves Podcast," June 25, 2019.
[13] Mark Bowman, "Where Have You Gone, Greg McMichael," MLB.com, February 6, 2003. mlb.mlb.com/content/printer_friendly/atl/y2003/m02/d06/c198005.jsp.
[14] Mark Bowman.
[15] Martin Gandy.
Full Name
Gregory Winston McMichael
Born
December 1, 1966 at Knoxville, TN (USA)
If you can help us improve this player's biography, contact us.
https://sabr.org/wp-content/uploads/2012/01/22-McMichael-Greg.jpg
1624
1064
admin
/wp-content/uploads/2020/02/sabr_logo.png
admin
2020-01-04 20:44:47
2021-03-01 03:50:34
Greg McMichael