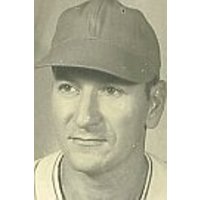 ---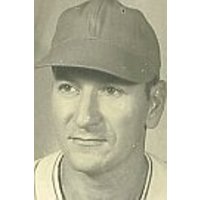 Since the earliest days of professional baseball, the sport has offered aspiring players not only a chance to fulfill a dream, but also a shot to escape to a better life than what they could imagine in their small towns and urban centers across the country. Perhaps that's what teenage Al Gerheauser thought. A high-school dropout with no trade, the 18-year-old Gerheauser embarked in 1935 on a grueling eight-year trek through the minors, primarily on the New York Yankees chain gang, to reach his goal. Traded to the lowly Philadelphia Phillies during spring training in 1943, the tall, lanky southpaw debuted as the Opening Day starter for the perennial also-rans en route to a 10-19 record in his most productive of five seasons in the big leagues.
Albert Gerheauser was born on June 24, 1917, in St. Louis, then the sixth most populous city in the United States, following New York, Chicago, Philadelphia, Detroit, and Cleveland. His parents were Albert C. and Barbara (Henninger) Gerheauser, both native Missourians of German stock, who married in 1911 at the age of 19 and 17, respectively, and raised three boys, Edmund, Christ, and Albert. The Gerheauser family lived in the Tower Grove East neighborhood, which was known for its German-American community. The elder Gerheauser worked as a finisher in a local photography shop, an occupation that which afforded the family a modest lifestyle. The Gerheauser boys attended Froebel elementary school. According to a questionnaire he answered for the Baseball Hall of Fame, Al attended Roosevelt High School for about 1½ years before dropping out, like his brothers, to find a job in the densely packed city. Little is known how or where Al began playing baseball; however, St. Louis was a bastion for organized and informal leagues, semipro teams, sandlot teams, and neighborhood squads, and the ubiquitous game of corkball; and of course, the Gateway City had two major-league teams.
With limited formal education and the death of his father in September 1934, Gerheauser must have seen a career in professional baseball as his crapshoot for success. His long and winding road to the majors probably began at a tryout camp sponsored by the St. Louis Cardinals, who assigned the 18-year-old to the Rogers Cardinals in Class-D Arkansas State League. Though his record was unimpressive (6-10), Gerheauser tossed to one of the Redbirds' top prospects, 20-year-old future big-league All-Star Walker Cooper, who helped the squad to the league championship.
Gerheauser's arduous trek through the bush leagues was slow and gradual. After another season and a 12-14 record with Rogers (which now played in the renamed Arkansas-Missouri League), Gerheauser was acquired by the New York Yankees and spent the next six seasons in their farm system, which like the Cardinals', was seemingly stacked at every position. Gerheauser spent two campaigns (1937-1938) with the Joplin (Missouri) Minors in the Class-C Western Association, posting a losing record each season (10-11 and 9-15), but picked up the biggest victory of his life when he met local resident Marion Ruth Hunt, whom he married on March 12, 1938. They subsequently welcomed two girls into the world. For the rest of his life, Gerheauser called Joplin home. Located in Tornado Alley in the southwestern part of the state, near the borders of Oklahoma and Kansas, Joplin was known for its lead and zinc mines, which also provided Gerheauser employment in the offseason.
Gerheauser began the 1939 campaign about as far from home as he could go, in Wenatchee, Washington. Moving up a notch to Class-B, the 22-year-old posted a 14-5 slate for the first-place Chiefs and was named to the Western International League all star team. The 6-foot-3, 190-pound southpaw also displayed good control, walking just 2.1 batters per nine innings. His reward was a promotion to the Yankees top minor-league team, the Kansas City Blues in the Double-A American Association, just a step below the big show. Skipper Bill Meyer had led the Blues to the league title in 1938 and to the regular-season championship the next season, and his staff was loaded with pitching prospects in 1940, among them Johnny Lindell, Butch Wensloff, Tiny Bonham, and Don Hendrickson; consequently, Gerheauser was moved to the bullpen. He made just four starts and logged only 95 innings while the Blues captured their second straight regular-season crown. Described by sportswriter Parke Carroll as "snaky-armed," Gerheauser worked his way into the starting rotation in '41 and logged 153 innings (one of seven Blues pitches to accumulate at least 140 innings) and posted a misleading 8-11 slate, despite a robust 3.76 ERA (almost a run lower than the league average). i
For the 1942 season the Yankees sent Gerheauser and right-hander Randy Gumpert from the Blues to the Newark Bears, their affiliate in the Double-A International League, in exchange for infielder Don Lang and outfielder Garrett McBryde. ii Gerheauser got off to a fast start for skipper Meyer, who had also been sent East, leading the Associated Press to quip that the 25-year-old southpaw "may be the New York Yankees answer for a successor to Vernon Gomez," the former seven-time All-Star and four-time 20-game winner at the tail end of his Hall of Fame career. iii Gerheauser (14-12; 3.22 ERA in 201 innings) and Tommy Byrne (17-4, 3.10, 210) led the Bears to the best record (92-61) in the circuit.
Gerheauser had no inkling that his career in the Yankees farm system would soon be over when he arrived in 1943 at the Bears spring camp which was held jointly with the Yankees in Asbury Park, New Jersey, due to wartime travel restrictions. The reigning AL pennant winners had some big holes to fill. Four starting position players, first baseman Buddy Hassett, shortstop Phil Rizzuto, and outfielders Tommy Henrich and Joe DiMaggio were called to service by Uncle Sam as World War II wreaked havoc on rosters throughout Organized Baseball. Looking for an offensive punch, the Bronx Bombers had traded pitcher Al Gettel and utilityman Ed Levy to the Phillies for first baseman Nick Etten on January 22. However, when Levy refused to report to the moribund franchise, the Phillies wanted to nullify the trade. Commissioner Kenesaw Landis ultimately upheld the trade, and ordered the Yankees to send two different players to the Phillies. iv On March 26 Gerheauser and catcher Tom Padden were dispatched to the City of Brotherly Love. The trade was a boon for the Bombers. Padden played in only 17 games and Gerheauser went 18-35 for the Phillies, but Etten developed into a wartime star, and led the league in home runs in 1944 and RBIs in 1945.
Gerheauser arrived at the Phillies' wartime spring-training facility in Hershey, Pennsylvania, about 100 northwest of Philadelphia, to an organization in disarray. Since the trade of legendary Pete Alexander after the 1917 season, the Phillies had experienced just one winning campaign and were coming off a pitiful 42-109 record, the fifth consecutive season they had suffered least 100 defeats. The club had been teetering on insolvency for the last few years and needed financial support from the NL to meet basic expenses in 1942, leading owner Gerald Nugent to sell the club to William D. Cox in February 1943. Cox informally changed the name of the club to the Blue Jays to polish its losing reputation, but that moniker neither caught on nor covered up the team's deficiencies on the field. Newly named skipper Bucky Harris arrived determined to address what sportswriter Hank Simmons of the Philadelphia Inquirer dubbed the "defeatist complex" of the veterans. v Harris praised Gerheauser and two other new acquisitions, veteran pitcher Schoolboy Rowe and infielder Babe Dahlgren, for invigorating the team with energy and a winning attitude.
Described by Simmons as a "coming star," Gerheauser debuted by starting the Phillies season opener on April 24 at Ebbets Field in Brooklyn and was shelled for five runs in four innings to pick up the loss in an 11-4 laugher. vi After five rough appearances, Gerheauser earned his first win by handcuffing the reigning World Series champion St. Louis Cardinals, 2-1, on a seven-hitter in the second contest of a doubleheader, played in front of the second largest crowd in the history of Shibe Park (30,823). vii Four days later Gerheauser and teammate Charlie Fuchs each blanked the Chicago Cubs on four hits in a twin bill to extend the Phillies winning streak to five games, their longest since 1936. Rowe tossed a shutout the next game to equal the streak and improve the team's record to 14-11, the first time the Phillies had been three games over .500 this late in the season since 1932. "The pitching has been remarkable," gushed sportswriter Stan Baumgartner of the Philadelphia Inquirer . viii Gerheauser proved to be a dependable workhorse and was especially tough on the Redbirds, against whom he posted a 4-3 slate and an impressive 2.33 ERA in 58 innings. Among his three seven-hit victories against the eventual pennant winners, was an 11-inning pitchers' duel with Mort Cooper at Sportsman's Park on July 30. "Cardinal batters say 'he has nuthin,' but that's because nuthin' is what they do 'mostest' with Gerheauser's modest fastball, gentle curve and ordinary change of pace," opined reporter Donald H. Drees in the St. Louis Star and Times after Gerheauser's 6-3 distance-going victory over the Cardinals on August 18 in Philadelphia. ix Not only did Gerheauser stop Harry Walker's hitting streak at 29 games, he also escaped a bases-loaded jam with no outs in the ninth inning. The tall left-hander finished the season with a 10-19 record and sturdy 3.60 ERA in a team-high 215 innings. Often a tough-luck loser, Gerheauser received three runs or less of support in 15 losses.
The Phillies' record improved by 22 games, good for seventh place, but the 1943 season was a veritable soap opera. Cox and the no-nonsense Harris clashed, leading to the manager's replacement by Freddy Fitzsimmons in late July. Rumors circulated that Cox had placed wagers on his team; and some claimed Harris was an informant. Landis soon took up the case and forced Cox to sell the team in November. Robert Carpenter, heir to the DuPont fortune, purchased the team. Landis later banned Cox from baseball from life, the last person to receive such a sentence before Commissioner A. Bartlett Giamatti barred Pete Rose for betting, in 1989.
Sportswriter Art Morrow of the Inquirer reported that an "incipient blizzard" greeted the Phillies in mid-March 1944 when they arrived at their spring-training site in Wilmington, Delaware, the DuPonts' hometown, about 30 miles southwest of Philadelphia. x Despite the cold and snow, the mood surrounding the club, especially given the deep pockets of their new owner, was positive. One day after a seven-inning no-decision against the Dodgers in his season debut on April 19, Gerheauser reported to the Army for a physical. The subsequent news of Gerheauser's rejection by the service because of a spinal ailment, gushed Morrow, was "as exhilarating as a victory." xi The medical examination also had the unintended consequence of diagnosing the chronic pain Gerheauser had experienced in his left hip and thigh since altering his pitching motion in 1939 to improve his control. Apparently the source of the pain was the sciatic nerve in his left hip, which had caused a slight shortening of his left leg; he was fitted with a quarter-inch lift on the heel of his left shoe, and the pain disappeared. xii Even more spine-tingling were Gerheauser's two starts, his best outings of the season, after his draft rejection. The first of those was a six-hit shutout with a career-best nine punchouts against the Braves in Boston in the second game of a twin bill on April 23. A week later Gerheauser held the Braves to five hits and just one run in 11 innings in the Phillies' eventual 2-1 victory in 14 innings in the first contest of another Sunday doubleheader in what the Inquirer considered the largest crowd (30,392) ever to see the Braves play in Shibe Park. xiii In one of the best stretches in his career, Gerheauser tossed a seven-hitter in his next start, on May 10 at Wrigley Field, to hand the Chicago Cubs their 13th consecutive loss and improve the Phillies slate to 10-5, good for second place, leading the Inquirer to opine that the Phillies are "determined to enforce the new order in the National League." xiv But the Phillies' glass slipper soon fell off as the team lost 30 of its next 44 games, and Gerheauser dropped six consecutive starts in what emerged as an inconsistent season for him and a terrible one for the team. He had later another six-start losing streak which he ended with a stellar five-hit shutout of the Braves in the Hub on August 26, and also rapped a two-run double. In his third extra-inning outing of the season, Gerheauser pitched "magnificent ball," wrote Baumgartner, and emerged victorious by defeating the New York Giants, 2-1, in 10 innings at the Polo Grounds on September 16. xv Though the Phillies finished in the cellar, they had a remarkably robust quintet of starting pitchers. Four of them logged at least 200 innings, Ken Raffensberger (13-20), Charley Schanz (13-16), Dick Barrett (12-18), and Bill Lee (10-11), while Gerheauser (8-16) posted a team-high 4.58 ERA in 182⅔ innings.
Immediately after the '44 season, rumors swirled that GM Herb Pennock, himself a 241-game winner in an illustrious big-league career, was dissatisfied with Gerheauser and actively shopped the lefty. Unable to unload the hurler, Pennock was beside himself when Gerheauser reported late to spring training still unsigned and demanding a hefty salary increase. One day after reaching an agreement, Gerheauser was sent to the Pittsburgh Pirates on March 31 for disgruntled outfielder Vince DiMaggio, the least successful of the famous trio of brothers. Sportswriter Havey J. Boyle of the Pittsburgh Post-Gazette wrote that Gerheauser "ought to be a better pitcher" in the Steel City given his stronger supporting cast, but cautioned fans not to expect too much. xvi Pummeled in his first start for the Bucs (10 hits and four runs in 5⅓ innings in a loss to the Cubs on April 22), Gerheauser landed in the bullpen for three weeks. The highlight of his season was probably consecutive starts, beginning with a career-high 12⅓-inning complete-game 4-3 loss to the Redbirds at Sportsman's Park on June 8. Gerheauser then tossed a complete game and whacked a career-best four hits, driving in a pair of runs in a 9-3 victory over the Cubs at Forbes Field on June 12. "Any cheers you may hear," wrote beat reporter Chester L. Smith whimsically after the hurler's rare win, "will be the Al Gerheauser Marching and Singing Society." xvii Gerheauser's inconsistency resulted in his banishment to the bullpen, where he served primarily in mop-up duty over the final 2½ months of the season. Gerheauser concluded the season with a 5-10 slate and respectable 3.91 ERA in 140⅓ innings for skipper Frankie Frisch's fourth-place club.
In December 1945 Gerheauser was part of a group of National League players who participated in a monthlong USO-sponsored baseball tour of the Pacific. xviii The team, led by Dodgers skipper Chuck Dressen, also included Cardinals pitcher Red Barrett and third baseman Whitey Kurowski, Dodgers pitcher Ralph Branca, and Reds slugging first baseman Frank McCormick. They played squads of service all-stars on bases from Japan and the Philippines to Hawaii.
Frankie Frisch probably agreed with sportswriter Chester L. Smith, who described Gerheauser's '45 season as a "disappointment." xix A bigger failure was the Pirates' 1946 season (63-91), their worst since 1917, and seventh-place finish. Gerheauser (2-2, 3.97 ERA) pitched almost exclusively in mop-up duty and long relief, tying Jack Hallett with a team-best 35 appearances and logging 81⅔ innings.
Less than three weeks after making headlines when he tracked down and pummeled a thief who had stolen his father-in-law's automobile in Joplin, Gerheauser was traded by the Pirates to the Brooklyn Dodgers for infielder Eddie Basinki on December 5, 1946. xx The Dodgers immediately assigned Gerheauser to the Montreal Royals, their Triple-A farm team in the International League. The 30-year-old showed that he still had some stuff by finishing among the leaders in several categories, including wins (15), innings (216), complete games (18), and shutouts (4). Those results earned Gerheauser another chance on the big stage when the St. Louis Browns chose him with the first overall pick in the Rule 5 draft on November 10.
Newspapers across the country pointed out that the Browns' new hurler had achieved a winning record in only three of his 13 seasons in professional ball. By this point in his career, Gerheauser probably had skin as thick as a rhinoceros. The Browns, long the laughingstock of the AL, were in desperate need of pitching, having finished last in the league in team ERA the previous two seasons, and repeated that dubious distinction in 1948 and 1949. With a 23.63 ERA (seven earned runs in 2⅔ innings), Gerheauser was demoted to the Toledo Mud Hens of the American Association when big-league rosters were reduced to the 25-player limit by May 25. He was recalled in September, and concluded his final season in the major leagues with an 0-3 record and 7.33 ERA in 23⅓ innings.
Gerheauser spent another five years Organized Baseball, gradually working his way down the ladder. Though he was out of the majors, his arm was far from dead. He hurled a career-high 235 innings with a 14-13 record with the San Antonio Missions (Double-A Texas League) at the age of 32 in 1949. Two years later, he set a new personal best with 239 innings and 16 victories (15 losses) with the Oklahoma City Indians while leading the Texas League with 55 appearances.
After 19 seasons in Organized Baseball, Gerheauser hung up his spikes in 1953. In parts of five seasons in the majors, he posted a 25-50 record with a 4.13 ERA in 643 innings spread over 149 appearances (79 starts). He also batted .209 on 44 hits. The rubber-armed hurler logged in excess of 2,500 innings, made over 500 appearances, and produced a 147-154 record in parts of 15 seasons in the minors.
After his active playing days, Gerheauser settled in Joplin year-round with his wife and two daughters. According to a questionnaire he answered for the Baseball Hall of Fame, he was the manager of the E.O. Hunt Service Station in Joplin. He never lost his love for the sport to which he had dedicated so many years. In 1966 he placed an advertisement in The Sporting News offering his services as a coach to any professional baseball team that might be interested. He was subsequently hired as an instructor at the Mickey Owen Baseball School, located in Miller, Missouri, about 45 miles east of Joplin.
On May 28, 1972, Al Gerheauser suffered a heart attack while coaching. He was taken to the Cox Medical Center in Springfield, where he died that day at the age of 54. He was buried at Mount Hope cemetery in Webb, Missouri. His wife was laid to rest beside him in 1982.
Sources
In addition to the sources noted in this biography, the author also accessed Gerheauser's player file and player questionnaire from the National Baseball Hall of Fame, the Encyclopedia of Minor League Baseball , Retrosheet.org, Baseball-Reference.com, Bill Lee's The Baseball Necrology , the SABR Minor Leagues Database, accessed online at Baseball-Reference.com, The Sporting News archive via Paper of Record, and Ancestry.com.
Notes
Born
June 24, 1917 at St. Louis, MO (USA)
Died
May 28, 1972 at Springfield, MO (USA)
If you can help us improve this player's biography, contact us.
https://sabr.org/sites/default/files/GerheauserAl.jpg
600
800
admin
/wp-content/uploads/2020/02/sabr_logo.png
admin
2017-03-28 17:40:38
2017-03-28 17:40:38
Al Gerheauser