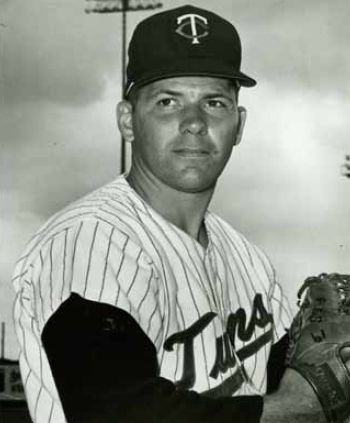 ---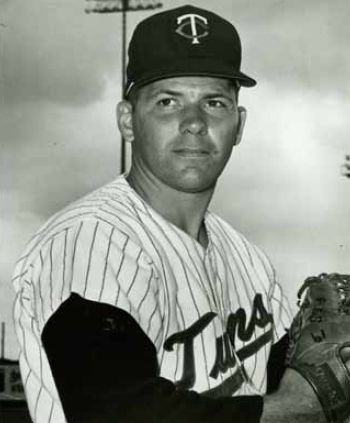 The 13-year professional baseball career of Bill Pleis almost ended before it even got started.
Pleis, a St. Louis native, was signed after a tryout camp in late August of 1955, several weeks after his 18th birthday and several months after graduating from Kirkwood High School.
Scout Danny Menendez signed the left-handed pitcher to a contract with the Charleston (West Virginia) Senators, an independent team in the American Association. In December Charleston assigned Pleis outright to the Memphis (Tennessee) Chickasaws, a Chicago White Sox affiliate in the Southern Association.
In March of 1956, Pleis reported to the Memphis spring-training camp in Hollywood, Florida. "I didn't pitch (for Memphis) the whole spring," said Pleis. "I didn't even throw b.p. (batting practice). I was young and naïve. I had no clue what was going on."1 Near the end of the training camp, Pleis was informed he had been traded. "It was almost time to break camp," said Pleis. "I was told, 'Bill you've been traded, along with a shortstop, to Orlando.'"
On April 10, 1956, Pleis joined the Orlando Seratomas of the Class D Florida State League."I got over there and I hadn't pitched at all," said Pleis. "The same thing happened over there. And after a couple of days, I'm sitting there and I'm wondering what's going on." Finally, Pleis got an opportunity.
"(Orlando manager) Taft Wright came over and said, 'Throw some b.p.'" Pleis said. "I was so naïve and had no clue. As I walked to the mound I decided I wasn't going to throw b.p. I was going to treat it like a game situation.
"So the first hitter steps and in and I throw a fastball on the outside corner. Then I throw a curveball and he yells at me. The next pitch I throw inside. The next hitter comes up and I do the same thing. He started yelling at me.
"Taffy comes over and asks me, 'What's going on?' And I said, 'To tell you the truth, I just wanted to show you what I could do.' He said I 'looked good from the outfield.' Then he said 'Opening Day is in two days. Our best pitcher is starting that game. Are you ready to pitch the next day?'"
About a month into the season, Pleis was explained the circumstances around his spring-training experience. "Taft took me out to lunch," said Pleis. "He said, 'I bet you wonder what happened (with Memphis). We wanted the shortstop. The White Sox said, 'We'll give you the shortstop, but you have to take this kid (Pleis) too. He seems like a nice kid. We're too embarrassed to release him when he hasn't pitched all spring.'"
William Pleis, III was born on August 5, 1937, in St. Louis to William Pleis, Jr. and Celeste Pleis. William Jr., who served in World War II, was a millwright for General Motors. His mother worked for McDonnell-Douglas. "One of my earliest memories is when my father came home from World War II," said Pleis, who had a sister. Pleis didn't go out for baseball at Kirkwood High School until his junior year (1954). "I loved baseball, but I was very shy," he said. "I was too shy to go out. I played a little football when I was young, but I wasn't very good."
As a senior in 1955, Pleis helped Kirkwood reach the Missouri state tournament. In two playoff victories, Pleis pitched a 1-0 two-hit shutout with eight strikeouts in against Brentwood and then pitched five shutout innings in Kirkwood's 8-0 victory over Festus.
Pleis showed potential in his first professional season. At age 18, he was the second youngest player on the Orlando roster (which included infielder Lou Marchegiano, the brother of heavyweight boxing champion Rocky Marciano). His rookie season took another unexpected turn on August 15, just 10 days after his 19th birthday, when he was sold by Orlando, the only independent team in the eight-team league, to the Louisville Colonels of the Triple-A American Association. The Sporting News detailed the transaction: "The (Louisville) Colonels added a new player Aug. 15, when personnel director Joe Cambria announced that Bill Pleis had been purchased from Orlando (Florida State League) for $250 and two players (catcher Rafael Enoa and pitcher Sergio Hebra) already on option with Orlando. Oddly, Cambria, in addition to his position with Louisville, is owner of the Orlando club."2
Pleis had pitched well in 26 appearances for Orlando, which was headed for a last-place finish after winning the Florida State League title in 1955. Pleis was 11-12 with a 2.75 ERA for Orlando, which would win just 55 games. He allowed just 170 hits in 193 innings.
In the final two weeks of the American Association season, Pleis made four appearances for the Colonels. The second youngest player to appear in the American Association in 1956, he was 0-0 with an 8.25 ERA in 12 innings for the Colonels, who finished last with a 60-93 record.
His sophomore professional season was as eventful as his first. After the 1956 season, Louisville assigned Pleis outright to the Toronto Maple Leafs of the International League. Before spring training, Toronto, an independent team, assigned him to Memphis, which was now a Chicago Cubs farm team.
On April 11 Pleis was optioned to Lafayette (Louisiana) of the Class C Evangeline League. He pitched well for Lafayette, going 7-3 with a 2.79 ERA in 22 appearances. But two months into the season, there was another unexpected change.
Through the games of June 19, Lafayette was leading the six-team league with a 36-20 record. But despite being in first place, the franchise was struggling at the gate, and (along with the Baton Rouge franchise) it folded on June 20. Pleis and five teammates were assigned to the Magic Valley (Twin Falls, Idaho) Cowboys of the Pioneer League.
The Lafayette contingent joined a Magic Valley team that was mired in last place and helped the Cowboys put together a solid second half of the season. Over the final two months of the season, Pleis went 6-3 for the Cowboys to finish the season with a combined 13-6 record in 44 appearances.
After the season Pleis was reserved on the Memphis roster, but in early April of 1958, he was assigned outright to the Allentown (Pennsylvania) Red Sox, Boston's affiliate in the Double-A Eastern League. It turned out to be another tumultuous season. Allentown, managed by Eddie Popowski, got off to a slow start in 1958, winning just six of its first 22 games. Pleis pitched adequately, going 1-2 with a 3.09 ERA in 32 innings over seven appearances. With Allentown struggling, Boston decided to send help. On May 28 the Red Sox assigned bonus-baby shortstop Al Moran and pitchers Roy Tinney and Ron Jirsa to Allentown. To make room on the Allentown roster, the Red Sox wanted to send Pleis to Magic Valley. When he told the Red Sox he didn't want to go back to the lower-level Pioneer League they placed him on the suspended list.
"They told me they wanted to send me back to the Pioneer League," said Pleis. "And I said no. I just drove home (to Missouri). I got hold of an uncle who had a construction company. I worked for him as a hod carrier. It's an awful, tough job. I dug ditches. The only good thing about the work was that it kept me good shape."Another positive thing came out of his time back home in St. Louis as Pleis began dating the woman who became his wife. "She (Sue) is such a wonderful person," said Pleis. "She didn't know I played baseball."
After the season the Red Sox reinstated Pleis and assigned him to Memphis. He spent the entire 1959 season with Memphis, which was an independent team managed by future Hall of Famer Luke Appling.
On June 27, 1959, in the second game of a doubleheader in Chattanooga, Pleis showed his feisty side. Pitching against future Minnesota Twin Jack Kralick, Pleis didn't allow a hit in the first four innings as Memphis took a 1-0 lead into the bottom of the fifth inning. In the fifth, Chattanooga's first two hitters singled and then a double (by future Twin Dan Dobbek) put runners at second and third with nobody out. After getting an out on a groundball with the infield drawn in, Pleis walked a hitter to load the bases. Appling brought in right-hander Bill Slack, who struck out the next two hitters to get out of the jam. Memphis went on to win, 2-1.
"I was all over the place and we were clinging to a one-run lead," said Pleis. "Luke came out to talk to me and I told him I could get out of it. After I walked the guy, he started to come out again and I said to him, 'Don't cross that line. I'm fine. I'm staying in.' But he took me out. I was angry. I drop-kicked my glove into the stands. I went up to the clubhouse and got dressed and went back to hotel before the game was over. It was totally stupid. I just messed up. I called my mother and told her I was coming home because I thought was going to get released for my actions."
After Appling got back to the hotel, he talked to Pleis. "He was the nicest man I ever met and he treated me like a son," said Pleis. "He said he liked my competitiveness, but what I did was wrong. I said I was sorry."
Appling didn't hold the outburst against Pleis. On July 2 Pleis was outdueled by Nashville's Cholly Naranjo, 1-0. On July 11 he pitched a three-hit shutout with nine strikeouts in a 6-0 victory over New Orleans.
For the 1959 season, Pleis was 8-8 with a 3.28 ERA. After the season, the Red Sox assigned him to Minneapolis of the American Association. Pleis, who was married on October 16, was placed on the service list on November 7, when he went on six months' active duty.
On May 17, 1960, Pleis was reinstated from the service list, but the Boston organization had no room for him on the Minneapolis roster. He was released. Two weeks later the Washington Senators signed Pleis and assigned him to Charlotte of the South Atlantic League."I was in good shape, but I hadn't pitched in six months," said Pleis. "(Scout) Bill Messmann convinced the team to sign me."
After a 10-4 season with a career-best 2.73 ERA (third best in the league), Pleis joined the Senators' Florida (Winter) Instructional League team, which included Jim Kaat and Don Mincher and was managed by Del Wilber. In late October Calvin Griffith announced he was moving the Washington franchise to Minnesota.
Pleis had a solid instructional league season. He was 4-1 and pitched in the league's all-star game. That performance earned Pleis an invitation to his first big-league spring-training camp. On March 1 Pleis and 16 other pitchers reported to Orlando. In the Twins' first 20 exhibition games, Pleis pitched one inning — the fewest on the team. But in the final week of the exhibition schedule, he made three appearances and allowed just one run in six innings. That won him a spot on the Twins' Opening Day roster.
On April 16, 1961, in the second game of a doubleheader in Baltimore, Pleis made his major-league debut. He entered the game in the bottom of the ninth with the score tied and the potential winning run at third. He got Dave Philley to pop out to short for the third out of the inning. Pleis retired the Orioles (Dick Williams, Earl Robinson, and Brooks Robinson) in order in the 10th inning. He was lifted for a pinch-hitter in the 11th and the Twins scored two runs on Zoilo Versalles' home run to give Pleis his first major-league victory.
Two days later Pleis earned his first save when he closed out a 3-2 victory over the Red Sox for Jim Kaat. On April 22 he was the winning pitcher in the Twins' first victory in Minnesota — a 5-4 decision in 10 innings over the Washington Senators.
The Twins sent Pleis to Syracuse of the International League in May but recalled him in June. Pleis was 4-2 with two saves and a 4.95 ERA in 37 appearances in his rookie campaign with the Twins.
Pleis began the 1962 season with Vancouver of the Pacific Coast League, but returned to the Twins on June 25. He was a fixture in the Minnesota bullpen for the next 3½ seasons. In 21 appearances (which included four starts) with the Twins in 1962, he was 2-5 with three saves and a 4.40 ERA.
Over the next two seasons, Pleis was 10-3 (6-2 in 1963 and 4-1 with four saves in 1964) with a 4.17 ERA. Among his 83 appearances in 1963 and 1964, Pleis made four starts, including the only complete game of his career, an eight-hitter with one walk and six strikeouts in an 11-4 victory over the Senators in Washington, on June 28, 1963. Another highlight for Pleis was being selected to throw batting practice at the 1964 All-Star Game at New York's Shea Stadium.
In the Twins' championship season in 1965, Pleis was 4-4 with four saves and a 2.98 ERA in 41 appearances.  He appeared in one game in the 1965 World Series, pitching one inning and allowing a run by the Dodgers in Game Four (a 7-2 Dodgers victory in Los Angeles). For the second year in a row, Pleis threw batting practice at an All-Star Game. (The 1965 game was in Minnesota.)
Pleis spent the first three months of the 1966 season with Denver of the Pacific Coast League before being recalled by the Twins on July 8. He made just eight appearances with Minnesota, going 1-2 with a 1.93 ERA in 9⅓ innings. In his final major-league appearance, on September 15, 1966, Pleis was the losing pitcher in an 8-5 loss in Detroit, allowing four unearned runs in his one inning.
In February of 1967, the Twins traded Pleis, who was just short of qualifying for his major-league pension, to the Washington Senators in exchange for infielder Ken Hamlin. The Senators assigned Pleis to their Hawaii farm team in the Pacific Coast League.
Pleis struggled for the Islanders, going 1-9 with a 5.02 ERA in 44 appearances. But after the Islanders' season ended, he got a pleasant surprise. On September 18, 1967, the Twins purchased his contract from the Senators. The Sporting News wrote, "Who says baseball has no heart? With two weeks remaining in their four-way battle for the pennant, the Twins brought back their former relief pitcher, Bill Pleis, for the 13 days necessary to qualify him for a five-year pension."3
"That's the nicest thing that ever happened to me in baseball," said Pleis. "I couldn't get anybody out in Hawaii. I think Jim Kaat and a couple of the guys went to Calvin and said, 'We want Shorty back.'" Pleis said the only disappointing thing was that the Twins fell one game short of the American League title and the chance to play the St. Louis Cardinals in the World Series.
After the season the Twins returned Pleis to the Senators organization. He began the 1968 season as a coach with the Senators' Buffalo farm team in the International League but was released in June so he could pursue playing opportunities. On June 13 Pleis signed with Louisville (Boston's farm team in the International League). He went 3-5 with an 8.27 ERA in 23 appearances with the Colonels, his final appearances as a professional player.
At age 30, Pleis's playing career was over, but his association with professional baseball wasn't. In 1969 he went to work for the Houston Astros and began a nearly 40-year career as a scout.
One of the first players Pleis signed for the Astros was Minnesotan Paul Siebert. Siebert, the son of University of Minnesota coach and former major leaguer Dick Siebert, was the Astros' third-round pick in the 1971 amateur draft. He spent parts of the five seasons in the major leagues.
In 1976 Pleis joined the scouting staff of the Los Angeles Dodgers. He started as an area scout in the Midwest for the Dodgers and then became the Dodgers' Florida scout in 1987. In 1989 the Dodgers drafted two players in the first round who were scouted by Pleis — Kiki Jones and Jamie McAndrew.
Pleis retired in 2006 but his connection to major-league baseball continues with his son. Scott Pleis, who was born in Minneapolis while his father pitched for the Twins, is the director of amateur scouting for the Detroit Tigers.
"I was a 5-foot-10 left-hander who didn't throw very hard," Pleis said. "It was a great thing to get to play for the Twins. The '65 Twins were a great bunch of guys, who really pulled for each other. My wife (Sue) is the most wonderful person. I don't know what I would have done without her."
Sources
Author's telephone interview with Bill Pleis, August 2014.
Bill Pleis player file, National Baseball Hall of Fame Library.
1963 Minnesota Twins yearbook.
1965 Minnesota Twins press, radio, TV guide.
Allentown (Pennsylvania) Morning Call
Chattanooga (Tennessee) Sunday Times
Deseret News, Salt Lake City.
Minneapolis Star.
Minneapolis Tribune.
Palm Beach (Florida) Post.
Reading (Pennsylvania) Eagle.
The Sporting News.
Notes
1 Author's phone interview with Bill Pleis, August 2014. All subsequent quotes from Pleis are from the August 2014 interview.
2 The Sporting News, August 29, 1956.
3 The Sporting News, October 7, 1967.
Born
August 5, 1937 at St. Louis, MO (USA)
If you can help us improve this player's biography, contact us.
http://sabr.org/sites/default/files/BillPleis.JPG
600
800
admin
/wp-content/uploads/2020/02/sabr_logo.png
admin
2012-01-04 20:42:55
2023-01-09 02:45:41
Bill Pleis