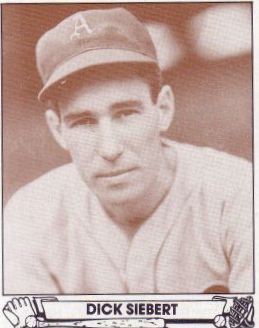 ---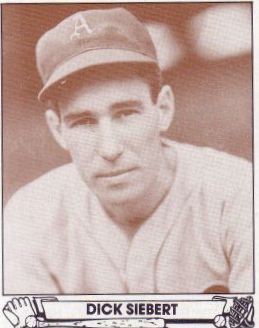 Dick Siebert seemed destined for a life as a Lutheran minister but instead devoted more than 50 years of his life to the game of baseball. Stuck in the minor leagues as a player, he finally got a chance at the big leagues when Baseball Commissioner Kenesaw Mountain Landis and Philadelphia Athletics owner/manager Connie Mack interceded. After his playing career was over, he became a radio broadcaster and then landed at the University of Minnesota, where as baseball coach for 31 years (1948-1978), his Golden Gophers won three National Collegiate Athletic Association (NCAA) titles and 11 Big Ten Conference championships.
But his influence extended well beyond his own players, which was immense, to opposing players and coaches. The strength of the game of baseball in Minnesota today, from the little leagues to the high schools to American Legion programs and to colleges, is attributable to Dick Siebert's preaching his "gospel of baseball" in countless clinics and seminars.
Richard Walther Siebert was born in Fall River, Massachusetts, on February 19, 1912, the son of Lutheran minister E. G. Richard Siebert and the former Carolyn Krats. In 1913, Siebert's father received a call to a parish in Schenectady, New York, and he moved his family to the banks of the Hudson. There the Siebert family remained approximately 10 years and there Dick Siebert probably became first acquainted with the game of baseball. But on June 10, 1923, his father was installed as the pastor of Immanuel Lutheran Church in Cass Lake, Minnesota, a church where services were conducted in both German and English. It was at Cass Lake, and, later in St. Paul, where young Dick Siebert first began to make his mark as a baseball player.
Some accounts list Siebert as first playing as a left-handed-throwing second baseman for Cass Lake High School as a 12-year-old in 1924. While he may have been among the 29 recruits for the team and may have actually made the team and lettered that year, no box scores or game accounts have been found to confirm this. However, in 1925, as a 13-year-old freshman, he did play at least one game at second base in late April at Deer River, a 7-6 win for Cass Lake. Siebert went hitless in four at-bats and committed one error. His career as a second baseman apparently ended there, as he began appearing in the lineup as the first baseman.[1]
In the fall of 1926 Siebert's father accepted a teaching position at Concordia College in St. Paul, Minnesota. The elder Siebert remained at that school the rest of his career, through 1958, teaching English and history. In his later years he served as the school's librarian. Dick Siebert enrolled at Concordia as a high-school junior for the 1926-1927 school year. Concordia's mission was to train young men for service in the Lutheran Church and enrolled men from mostly the Upper Midwest in six classes from high-school freshmen through the first two years of college. After graduating from Concordia, alumni were expected to enter a Lutheran seminary for three more years of training, enroll in a four-year college, or find a job. Siebert spent four years at Concordia, graduating from Concordia Academy High School in 1928 and from Concordia College (or Junior College) in 1930. His graduation biography from the Concordia Comet (the school magazine) of May 21, 1930, says he played baseball for four years, from 1927-1930, two years of basketball (1929-1930), was assistant advertising manager of the Comet (1929), and was a member of the Glee Club and the Demosthenian Literary Society. [2]
The March 1929 issue of the Concordia Comet mentions that, "Lefty Siebert, despite having never touched a basketball before enrolling at Concordia, was almost as good a basketball player as he was a baseball player," a high compliment since Siebert had taken up pitching and was beginning to make a name for himself. Underclassmen, at the time, if they were good enough and the team had a place for them, could play for the college team. Thus many of Siebert's baseball and basketball games at Concordia were with the college varsity, even though he was still in high school.
One spring day in 1929 an elderly man was watching one of Concordia's baseball games and offered Siebert advice. Siebert thought nothing of it at the time, thinking he was just another well-meaning fan, and was even a bit skeptical when the man introduced himself after the game as Jack Ryan, scout for the St. Louis Cardinals. A moment later, Siebert was bowled over when Ryan showed him his diamond ring inscribed with the words, "St. Louis Cardinals, World's Champions," and offered Siebert a professional baseball contract. It took a bit of convincing to get the elder Siebert to sign his 17-year-old son's contract, but he relented when "Lefty" agreed to continue his schooling in the offseason.[3] Siebert spent the summer of 1929 playing with Waynesboro (Pennsylvania) in the Class D Blue Ridge League and recorded a 3-1 won-loss record in nine games.
Siebert returned to Concordia in the fall of 1929 for his final year and again played baseball for the college team in the spring of 1930, while technically a professional baseball player. Distinctions between professional and amateur were less defined in 1930 than today, and his being a bona-fide student didn't raise any eyebrows at the time. One game in the spring of 1930 stands above the rest: Concordia, behind Siebert's 12 strikeouts, defeated the University of Minnesota 7-6. Six walks and seven Concordia errors made all but one of the Minnesota runs unearned and the game closer than it should have been.[4]
That summer Siebert went back to Waynesboro and appeared in 13 games, recording a mark of four wins and seven losses. The highlight of his professional career to that point was a two-hit game for Waynesboro that was a 2-0 loss due to several wild throws. In late August he tore a muscle loose from his collarbone, apparently trying to throw a screwball, and his career seemed over. He was promptly released by the Cardinals.
Life as a minister seemed the next best choice, and Siebert enrolled at Concordia Seminary in St. Louis in the fall of 1930. Siebert spent two years at the seminary and even was a player-manager of their baseball team, but he fully intended to become a man of the cloth. Nonetheless Siebert played ball in the summer of 1931 for a semipro team in Minneapolis. But by the spring of 1932 the Depression and hard economic times were affecting even the Lutheran Church. Since there were few clergy positions available, second-year seminarians were asked to take a year off before resuming their studies. Siebert had nowhere to go in the summer of 1932, but fortunately baseball knocked on his door again. While playing ball for Concordia-St. Louis he was noticed by Eddie Herr, a New York Yankees scout. He was signed to a contract and farmed out to the Dayton (Ohio) Ducks of the Class B Central League, this time as a first baseman.[5]
When Siebert reported to Dayton, its first baseman was hitting .412 and leading the league, making it look like Siebert might not play very often. However, in his first game, Dayton was losing 3-2 in the ninth inning with a man on second. Dayton manager Ducky Holmes, needing a pinch-hitter, had to ask if Siebert batted left-handed or right-handed. Since a right-hander was on the mound and Siebert batted left-handed, he was sent in to pinch-hit. Siebert singled to right field to tie the game.
Siebert remarked years later in an interview with Tom Greenhoe of the University of Minnesota, "Had I not hit safely, it could have ended by baseball career right then and there." The next day Siebert started at first base, and the .412 hitter went to left field. Siebert went 3-for-4 and was on his way. He remained at first base the rest of the year and hit .345 with five homers and 60 runs batted in (RBIs). Siebert's play caught the attention of Max Carey, a Concordia-St. Louis alumnus and manager of the Brooklyn Dodgers, and Siebert's contract was sold to Brooklyn. Siebert's year ended with a cup of coffee call-up to the Dodgers in September, and he appeared in his first major-league game on September 7, 1932. Siebert's two hits in seven at bats for the Dodgers that fall capped off a meteoric rise—from no job prospects at all in the spring to a major-league ballplayer in one season.
Siebert remembered one incident about Ducky Holmes fondly in the Greenhoe interview, saying, "Holmes turned out to be quite a manager. He was elderly, about 65 years old, short, and had quite a pot belly. Once after he was kicked out of a game he went out behind the left field wall, climbed up a telephone pole, and gave signals from there the rest of the game. It was quite a sight to see. We laughed so hard on the bench we could hardly get up to the plate."[6]
While Siebert was happy to be back in baseball in 1932, his seven-year minor-league odyssey was just beginning. Siebert went to spring training with the Dodgers in 1933, and Carey took a liking to the young first baseman. Siebert was competing for the first-base job with veterans Del Bissonette, Joe Judge, and Lu Blue. Siebert was a little too inexperienced around first base, however, to stick with the big-league club and was farmed out to York in the New York-Penn League (111 games) and back to Dayton (23 games). The Dodgers, unhappy with the three veteran first basemen, acquired veteran Sam Leslie and installed him as their regular first baseman in 1933.
Siebert again went to spring training with the Dodgers in 1934 and again was sent down, this time to Albany of the International League. Someone in the Dodgers front office changed his mind, and Siebert was ordered to report to Dayton. Commissioner Landis had to step in and clear up the confusion, and he told Siebert to report to Dayton. Siebert had a good year there, topping his 1932 batting average with a mark of .367, but he did not have enough plate appearances to qualify for the batting title.
In the offseason Siebert was sold to Buffalo of the International League, where he spent the 1935 season, hitting a respectable .296 with 13 homers and 71 RBIs.
Before the 1936 season began, Siebert was acquired again by the Dodgers, in partial payment for pitcher Owen Carroll, whom Brooklyn had sent to Buffalo in 1935. Casey Stengel, now manager of the Dodgers, had a change of heart about Siebert. Stengel, quoted in an article by Bill McCullough, says, "I want to be honest with Siebert when I say I didn't like his playing when I first saw him. That was three years ago [spring of 1933] when I was coach and Max Carey was boss of the Dodgers. But things can happen in three years. Siebert doesn't look like the same player, because two years in the International League did wonders for him. He's a professional now, and I'll go on record in saying he's the most improved young ball player I ever saw. He handles a glove around the bag like Ripper Collins and he hits sharply like Jimmy Bucher. Say, he's likely to give Buddy Hassett a heck of a battle for the job."[7]
Despite Stengel's opinion, Hassett won the first-base job for the Dodgers in 1936. Siebert started that season with Brooklyn, but, on April 30, he was purchased by Indianapolis of the American Association, completing an earlier trade for outfielder Johnny Cooney.[8] Siebert hit .330 with five homers and 75 RBIs for Indianapolis in 1936. On September 29th, 1936 Siebert was drafted by the Chicago Cubs from Indianapolis in what is now called the Rule 5 draft.
But Siebert never reported to the Cubs, as his contract was then purchased by the St. Louis Cardinals, on February 23, 1937. The Cubs already had a solid first baseman in Ripper Collins, whose fielding prowess Siebert had been compared with by Casey Stengel. Even though Siebert started the 1937 season with the Cardinals and avoided a battle with Ripper Collins, he was stuck behind Johnny Mize. As a result Siebert was farmed out to the Columbus Red Birds of the American Association on June 25.
One of Siebert's seven home runs that year, on the last day of the season, helped win the pennant for Columbus. Siebert recalled years later to Tom Greenhoe, "Red Sharpe, a hot left-hander, pitched for Indy. Before, I couldn't even hit him in batting practice when we played together two years earlier. I came up in the first with the bases loaded, and he struck me out on three straight pitches, all curve balls. Next time up, same situation, same result. Three more curve balls. My third time up it was getting dark. I believe it was the seventh inning. We were trailing 4-2. Sure enough the bases were loaded again and two outs. He threw two strikes on curve balls. The third pitch was another curve, but instead of breaking down, it hung up letter high and I hit it out of the park. The game was called the next inning due to darkness and we won the game 6-4 and the pennant."[9]
While the essentials of the story are correct, a check of the box score reveals a not-so-quite dramatic finish. Columbus erased a 3-2 Indianapolis lead with seven runs in the bottom of the third inning, including the Siebert grand slam, and won the game 12-4 (stopped after 6½ innings) and the pennant by one game over Toledo. Siebert went 2-for-3, so he couldn't have struck out twice in that ball game.[10]
Siebert went to spring training and began the 1938 season with the St. Louis Cardinals. Johnny Mize was still the Cardinals' regular first baseman, so Siebert wasn't going to play much unless Mize got hurt. The Cardinals asked waivers on Siebert a reported five times and each time pulled him back and raised his price when he was claimed by another National League club. Siebert, obviously frustrated by the situation, went to Commissioner Landis to plead that some other club should have been allowed to claim his contract. Landis, no fan of the major-league farm system and of the Cardinals and Branch Rickey (who ran the Cardinals) in particular, said he would investigate. He ordered Siebert to report to Columbus of the American Association until he could make a ruling.
Siebert's situation was widely reported in the press and Connie Mack, owner and manager of the lowly Philadelphia Athletics, was impressed by Siebert's moxie and started to make inquiries. Mack claimed to have never heard of Siebert before this, which is an indictment of his scouting department at the time. Even so, when he did learn something about Siebert, he wasn't afraid to pull the trigger on a deal. On May 14, 1938, the Athletics traded three players and cash (one report, $10,000 and another, $30,000) to the Cardinals for Siebert. First baseman Gene Hasson, outfielder Paul Easterling, and pitcher George Turbeville went to the Cardinals.[11] While all three had some major-league experience with the A's, none would appear in a major-league game again. Siebert would finally get his chance to be a regular player in the major leagues.
He struggled a bit in his first few weeks with the A's, but a hot series against the White Sox righted him, and he became the regular first baseman for the A's for that season and the next seven years through 1945. Injuries in 1938 and 1939, however, almost derailed his career. In 1938 he was sidelined for two weeks after a collision with Pete Fox, and in July he damaged cartilage in his right knee and was out for six weeks. When he came back he used a knee brace and struggled at the plate and in the field for three weeks. Finally he had surgery and had the cartilage removed. He was much better by the next season but continued to wear the knee brace for the next several years. This injury probably caused the military to bypass him during World War II but was not serious enough to end his baseball career. In 1939, just before the season opener, Siebert's elbow acted up, and he had to be sidelined for a few weeks. Mack was furious with Siebert, since he had just optioned Nick Etten to Baltimore, but no real damage was done to the A's because Landis allowed Etten to be recalled. Siebert hid his elbow injury until he couldn't bear it anymore because he didn't want to be thought of as a "brittle" player.[12]
In 1940, Siebert twice broke up eighth-inning no-hit bids by Bob Feller with singles and became known as "Villain" Siebert in Cleveland. The first game was in Philadelphia on July 12 when Siebert got the only Philadelphia hit in a 1-0 win for Feller. The Sporting News quoted Rollie Hemsley, the Cleveland catcher, blaming a blister on Feller's right hand as the reason for Siebert's hit. Another writer came to Siebert's defense, saying he was batting well over .300 at the time and could hit Feller anytime. To prove the point, Siebert broke up a second no-hitter by Feller on September 15 in Cleveland, a two-hitter for Feller's 25th win.[13]
In 1943 Siebert was named to the American League All-Star team. The game was played in Siebert's home ballpark of Shibe Park in Philadelphia, and he started the game at first base. He lined out to center field in his first at-bat against Mort Cooper of the Cardinals. The next time up the bases were loaded, and lefty Johnny Vander Meer was brought into pitch. Manager Joe McCarthy went to the right-handed Rudy York to pinch-hit. York struck out and the Philly fans really let him have it. "I knew it was the right move, that McCarthy had to do it," Siebert said years later in the Greenhoe interview, "but those fans really raised a stink. It took a lot of guts for Joe to make that move."[14] Siebert was also named to the 1945 All-Star Game, but that contest was not played due to World War II travel restrictions.
Siebert remembered another incident in his career in the Greenhoe interview. Siebert was leading the American League in batting in August 1944 with a .330 average. He was inadvertently spiked by Lou Boudreau of Cleveland and was out of the lineup for several weeks. When he came back, he was shifted to left field and his average began to drop, ultimately finishing at .306. Boudreau won the batting title with a .327 average and Siebert wondered if he could have held the batting lead if he hadn't been spiked. Previously Siebert had finished fifth in the 1941 American League batting race with a .334 average, his career high.
Siebert's major-league career ended on October 16, 1945; he was traded to the St. Louis Browns for another first baseman, George McQuinn. Siebert was making $12,000 for the A's and McQuinn $10,000 for the Browns. McQuinn promptly got a raise to $12,000 from the A's but the Browns tried to cut Siebert's salary to $10,000. Siebert said, "I couldn't believe the Browns would trade for me and then try to cut my salary. If that was what they thought of me, then I didn't want any part of them."[15]
Siebert was only 34 and probably had two or three years of major-league ability left in him but was mad enough at the Browns to say "the heck with it." He finished his major-league career with 3,917 at-bats in 1,035 games with 32 home runs, 482 runs batted in, and a .282 batting average. Siebert spent the next several years broadcasting the home games of the St. Paul Saints of the American Association and Minnesota Gophers football and basketball on radio station WTCN. A sports show with fellow announcer Rollie Johnson was also part of his week.
Another factor in Siebert's retirement as a player might have been his family and his desire to be closer to home. Siebert was married on November 11, 1934, to Marie Schoening, and their children, Marilyn A. (born in 1937), Dick Jr. (1938), and Beverly (1944), were starting to grow up. Another son, Paul, would arrive in June 1953. The Sieberts lived in St. Paul, and, in the offseasons starting in 1937-1938, Dick coached the high-school and college basketball teams at his alma mater, Concordia Academy High School and Concordia College. He coached basketball through the 1945 season and in 1944 assumed full command of the Concordia physical education program. For about a year (fall 1946 to spring 1947) he was also the athletic director at Concordia. His 1943 Concordia basketball team went undefeated in the Southern Minnesota Junior College Conference.
In the summer of 1947, Frank McCormick, athletic director at the University of Minnesota, persuaded Siebert to take over as baseball coach from Dave MacMillan, who had been coach for the past six years. Siebert thought he would be at the University for only a few years, until he got baseball out of his blood, and then would go into business. While baseball had been played at the University of Minnesota since 1876 and the school team actually had an overall winning record when Siebert took over, the University considered it a minor sport at the time. The official announcement of his hiring was reported in the June 1947 Alumnus as "minor sports hire three coaches."[16] Colleagues thought Siebert was nuts to accept a coaching position at a northern school with a reputation for bad spring weather and little baseball tradition.
During Siebert's first year of 1948 he re-established a tradition of going on a southern road trip, usually to Texas, to begin the season. While his Gophers teams were not the first to take southern road trips (the 1924-1926, 1930-1931, and 1936-1941 teams were the others) the trips to the south in early March became an established part of an upgraded schedule that helped bring in good baseball players to the university. Players knew they would be playing some of the better teams in the country, and those who welcomed that challenge began to see the University of Minnesota as a good place to play baseball. Most seasons began with more losses than wins, partially because the southern schools had several games under their belt while the 'U' was just starting its schedule. When the Gophers returned home they had several weeks to improve their record against smaller Upper Midwest and Minnesota schools before beginning the conference season in April.
But it took several years before Minnesota righted itself and began to establish a winning baseball tradition. Siebert freely admitted he was a poor coach in those early years, and, in a 1967 interview with Dwayne Netland of the Minneapolis Tribune, Siebert said, "After playing 17 years of professional baseball I thought I knew all there was to know about the game. I felt that my background alone entitled me to coach on a college level. Well, I was wrong. I discovered that all I really knew was how to play first base and how to hit. Other teams were beating us on pitching and fundamentals, and there were plenty of times when I was out-coached."[17] Siebert's record for his first seven years at Minnesota points out his rough start. The Gophers had an overall record of 107 wins against 92 losses and one tie through 1954, but many of those wins were against smaller Minnesota schools in nonconference games. His Big Ten conference record of 35-50-1 (22-23 at home and only 13-27-1 on the road) did not scare any of his conference foes.
So Siebert began to study his opponents' strategies and read books and articles on baseball coaching written by other coaches. He learned something from every game and began to teach fundamentals, strategy, and team play. Siebert says he learned a lot from Marty Karow at Ohio State and Otto Vogel at Iowa, whose teams would win by using the steal, bunt, and hit-and-run. Siebert also picked up something from Connie Mack and filled in his own scorecard as the game progressed. Siebert remarked that few other coaches did this, but he liked the practice because he could see at a glance what a player had done in his previous at-bats and could position his defense or make offensive moves accordingly.
Siebert credits one player with starting to turn things around for Gophers baseball, and that was Paul Giel, from Winona, a first team All-American pitcher in 1953 and 1954. Giel was a "winner" who helped break the Gopher inferiority complex. Though he graduated to the professional ranks by the time the Gophers began winning Big Ten titles, Siebert credits him with starting a winning tradition. Giel also gave Siebert confidence in Minnesota high-school players, and thereafter Siebert primarily relied on Minnesota-raised players for his varsity teams. Giel told a story to Dwayne Netland of the Minneapolis Tribune of meeting Siebert back on campus after his 1954 rookie season with the New York Giants and having Siebert pepper him with questions such as how did Leo Durocher defend against the squeeze or how did he work the pickoff play. Giel says, "I'll never forget it. Here I was a rookie in the big leagues, and there was Siebert, who had been an All-Star first baseman, asking me about baseball strategy."[18]
From 1948 through 1954, while Siebert was learning the college coaching ropes, the Golden Gophers hung around the second division of the Big Ten. In 1955 they recorded a 10-5 conference mark, good enough for a second-place tie, and had a fine overall mark of 23 wins and 9 losses. The next season, 1956, was a breakout year as the Gophers won the Big Ten title with an 11-2 record and entered the NCAA tournament for the first time with an overall mark of 24 wins and 7 losses.
The Gophers started the tournament at home against Notre Dame and dropped the first game 4-3. Their bats came alive the next day, and they beat the Fighting Irish 15-5 and 10-1 to advance. They next faced Ohio University, at their home in Athens, Ohio, and swept both games to advance to the College World Series in Omaha, Nebraska. The winning streak continued against Wyoming, Arizona, Mississippi, and Bradley, and reached eight games before the Gophers found themselves in the finals of the double-elimination tournament. They faced Arizona again, who advanced through the losers' bracket. Minnesota needed one win for the national title and Arizona needed two wins. Arizona won the first game 10-4 but the Gophers captured the final game easily by a score of 12-1, behind a five-hitter from College World Series Most Valuable Player Jerry Thomas. Thomas and shortstop Jerry Kindall were named first-team All-Americans, which capped off a remarkable season for the Gophers.
Nineteen fifty-seven was a bit of an off year (16-8-2 with a conference mark of 6-5), but 1958 was the start of three consecutive Big Ten titles. The 1960 regional tournament, again held at the University of Minnesota's Delta Field, saw the Gophers face Notre Dame. Minnesota emerged from that contest with a convincing 15-6 win and then beat the University of Detroit 12-5 and 5-4 to advance to the College World Series for the second time. The Gophers beat North Carolina, Arizona, the University of Southern California (USC), and Oklahoma State to reach the NCAA title match with a 10-game winning streak (including three wins to end the regular season). They faced the USC Trojans for the championship and lost the first game 4-3 but won the second 2-1 in 10 innings behind the four-hit pitching of Jim Rantz for their second national title. First-baseman Wayne Knapp and pitcher Larry Bertelsen were named first-team All-Americans. The Gophers were winning with home-grown Minnesota talent. As author Armand Peterson pointed out, all 19 of the players on the 1960 squad and 16 of the 18 players on the 1956 squad were Minnesota natives.[19]
The first of the three games against USC has to rank as one of the more remarkable comebacks in college baseball history. USC held an 11-2 lead going into the bottom of the seventh inning and looked like a sure winner. Minnesota scored three runs in the seventh, five in the eighth, one in the ninth to tie the game, and one in the bottom of the 10th inning to win the game,12-11. Siebert called this game "one of his biggest thrills in baseball." All throughout the game the USC bench had been bombarding the Gophers with trash talk, saying the Gophers were a bunch of chokers, and catcher Neil Junker wanted to retaliate in kind after the game. Since both teams were sharing the same bus back to the hotel and things might get ugly, Siebert put an immediate stop to such ideas. He declared, "There will be nothing of the kind. We're going to show those fellows that we're major leaguers."[20]
The third national title for Dick Siebert's Gophers came a few years later in 1964 (once again in a presidential election year) when Minnesota captured its seventh Big Ten title (five under Siebert and two earlier, in 1933 and 1935) with a conference record of 11-3 and an overall record of 25-11 entering the NCAA tournament. The Gophers again found themselves in the NCAA title matches, riding an eight-game winning streak. They had won the last three regular-season games, two games against Kent State University in the district playoffs, and won their first three games at the College World Series against Texas A & M, Maine, and USC. The Gophers defeated USC with three runs in the bottom of the ninth inning to pull out a 6-5 win. The Missouri Tigers, survivors of the losers' bracket, beat the Gophers in the first game 4-1, but the Gophers prevailed in the finale 5-1. Catcher Ron Wojciak was named to the first-team All-America team. Siebert credited second baseman and captain Dewey Markus with great leadership and inspiring the team after a rough start to the season.
Markus had a revealing response when asked how a team from Minnesota could win the College World Series, "Dick Siebert treats us like men."[21] By all accounts from former players, Siebert ran a pretty loose ship off the field, though his teams were all business on it. Hence Siebert's nickname of "Chief" really fit, regardless of how it originated, because his players knew who was in charge.[22] Siebert felt that by the time his players got to college they were mature enough to be responsible for their own actions. The only rule he had was a midnight curfew on road trips. He did not want to be a mother hen and control his player's personal lives, and as long as they didn't engage in illegal behavior off the field, he didn't interfere. He wanted his players to have a neat and well-groomed appearance but left the matter to them and the team captains. For years a suit and tie were regulation wear while traveling but during the 1960s and 1970s the team and Siebert decided only a suit was necessary.
His players responded well to his treatment, and many said they would go through a brick wall for Siebert. He was described as being a second father to many of his players.[23]
Over the next 14 and final years of Siebert's tenure as Gophers baseball coach, Minnesota won six more Big Ten titles (three in a row 1968-1969-1970), reached the NCAA tournament seven times, and the College World Series twice. The loss in the 1973 College World Series, which knocked them out of the tournament, was particularly heartbreaking. Behind a one-hitter and 15 strikeouts from Dave Winfield, the Gophers led USC 7-0 entering the bottom of the ninth inning. But Winfield had thrown more than 160 pitches entering that inning and was out of gas. The Trojans choked up on their bats and began to punch the ball. Siebert was ejected on a controversial call, and the bottom fell out of the Gophers' season. Eight runs later USC had the win and more than paid the Gophers back for 1960 and 1964.
The last Minnesota appearance in the College World Series in the Siebert era came in 1977. That team was led by two first-team All-Americans, shortstop Paul Molitor and pitcher Dan Morgan, and lost to California State, Los Angeles, beat Baylor, and lost to Arizona State at Omaha.
Siebert's influence on baseball in Minnesota extends beyond his wins and losses as the Gophers' coach.
While his professional baseball career ended at the age of 34, he still had an itch to play after a few years in the radio booth. Starting in 1948 he began to play amateur baseball with the Shakopee team in a Class A League. In 1950 he moved on to Buffalo, and in 1951 he led the Litchfield Optimists to the Minnesota Class AA title while leading them in home runs and RBIs while batting .380.[24] In 1955 he moved on to manage the Kopp's Realty team of Minneapolis, which was mainly comprised of players from his University of Minnesota team. Contacts made while playing amateur ball in rural Minnesota raised Siebert's visibility and reputation faster and to a greater extent than would have been the case if had remained inactive or confined to the Twin Cities area in the summer months.
After his playing days were over, Siebert and a number of his coaching colleagues began to hold clinics for coaches and players throughout the Upper Midwest. Coaches flocked to these clinics since many of them had played with and/or against Siebert and respected his baseball knowledge. While occasionally he spotted a player at these clinics who could help the Gophers, his real goal was to improve the level of play throughout the region. In his first few years at the University of Minnesota, Siebert felt the players would come to him, and he would have to do little or no recruiting. He soon found out that he was mistaken and would have to work 12 months a year at improving the level of the game in Minnesota if the Gophers were to develop a winning baseball tradition. Siebert, for the most part, didn't recruit during the spring high-school baseball season. Instead, he usually waited into the summer months when he had time to travel around the state and region. While some players were lost to the professionals or to other colleges, Siebert felt players were more relaxed in the summer and he could better evaluate them then. Doing these clinics and making contacts with coaches and players was invaluable to the Gopher baseball program as the years went on. Once the Gophers starting winning with regularity, Siebert's job of convincing good high-school players to attend the University of Minnesota was much easier. One of the better sources of players for the Gophers was the Lake Conference in Minneapolis (and Richfield High School in particular).[25]
The pace for Siebert during the summer was intense. Hours after returning from Omaha with the 1960 NCAA title, Siebert was on the road to Duluth for a clinic, and he conducted several clinics a week for years during the summer, often hitting the banquet circuit during the winter as well. One story he was fond of telling involved Hack Wilson, the Cubs slugger of the 1920s and 1930s, who was known to be a heavy drinker.
Wilson's manager was going to teach Wilson a lesson, or so he thought, Siebert recalled at these dinners. Wilson's manager placed a glass of water and a glass of gin side by side and dropped a worm into the water. The worm swam around and had a great old time. Next the manager took a worm and placed it in the gin and it shriveled up and died in short order. The manager asked Wilson what that proved. Wilson replied, "If you drink gin, you'll never have worms." Hilarity would ensue at the banquets, of course.[26]
Soon Siebert realized that recruiting and developing good players wasn't enough if his program was going to continue to compete at a national level. The southern and western schools had a natural advantage with the weather and thus could start their season much earlier and play more games over the course of a season. Beginning in 1964, Siebert, with the help of Calvin Griffith of the Minnesota Twins, organized the Midwest Collegiate League. The league had four teams: Wahpeton, North Dakota (managed by Ken Staples, coach of Robbinsdale High School), Little Falls (managed by Elmer Kohorst of St. John's University), Wadena (managed by Siebert's former assistant, Glenn Gostick), and Alexandria (managed by Peter Kramer of St. Paul Johnson High School).
Each team would have 15 players: 12 college players and three local players. Many Gopher players participated in this league as well as players from other schools. The cities would provide 32-hour-a-week jobs for the players' non-playing hours. Calvin Griffith and the Twins agreed to provide $3,000 worth of equipment for each club. Other college leagues had been playing or would begin playing in other parts of the country (Cape Cod League, Alaskan League, etc.), but this would be the first college league in Minnesota. The league ran from mid-June to mid-August and had a 32-game schedule. While this particular league was short-lived (two years), other leagues centered around the Twin Cities metropolitan area took its place.[27] Danny Litwhiler, coach at Michigan State, felt these summer leagues gave players (and the Gophers in particular) a big advantage since 30 or 40 more games during the summer would help speed a player's development.[28]
Siebert had offers to get back into professional baseball but decided each time to remain at the University of Minnesota. In the early 1960s, the Minnesota Twins offered Siebert a chance to succeed Sam Mele as manager (this was before the 1965 pennant-winning season). Siebert was really enjoying himself as a college coach and felt the pressures of being a major-league manager would have been too great. Several years later, when Minnesotan Bob Short bought the Washington Senators, he offered Siebert a chance to run the Senators farm system. While Ted Williams, manager of the Senators at the time, thought Siebert was great and would do a good job, Siebert felt he had been too long removed from the major leagues to be effective. Siebert would have wanted complete control over all his minor-league managers and the minor-league system and didn't believe that would have been possible.[29]
Two of Siebert's sons, Dick Jr. and Paul Siebert, played baseball beyond high school. While in high school, Dick Jr., managed and pitched his Edina American Legion team to the state title in 1955.[30] Dick Jr. became a pitcher on his father's Gopher teams and lettered in the 1957, 1958, and 1959 seasons. He abandoned thoughts of following his father into baseball and instead decided to enter medical school. He became a prominent neurosurgeon.
Siebert's younger son, Paul, was highly recruited as a high-school pitcher and decided to attend Arizona State University. Paul was drafted in the third round by the Houston Astros in the 1971 amateur draft. He had a brief major league career (87 games) with the Houston Astros, San Diego Padres, and New York Mets between 1974 and 1978.
Dick Siebert received many honors and awards as a college baseball coach. Foremost among them are his election to the College Baseball Hall of Fame and the 1978 Lefty Gomez Award for contributions to college baseball. At the time of his 700th win in 1977 (he would finish with 753), only two other college coaches had reached that mark. Twice he was named College Baseball Coach of the Year (1956 and 1960), and the University of Minnesota home baseball field was named in his honor after his death. He was the author of seven baseball instructional books, with University of Iowa baseball coach Otto Vogel, on pitching, throwing, base-running, catching, fielding, hitting, and a book on the overall game of baseball (Athletic Institute, 1948). Another book, also written with Otto Vogel, How to Improve Your Baseball, was released in 1952. This book went through several editions with notable updates in 1965 and 1968.
Siebert was not well the last year or so of his life, suffering from arthritis, diabetes, cataracts, and respiratory problems. He underwent surgery for ulcers and had his spleen removed. Near the end he caught pneumonia ,and the doctors said his heart finally gave out, although his death certificate says the immediate cause of death was acute renal failure. Siebert died on December 6, 1978, about two months before his 67th birthday. He is buried in Lakewood Cemetery in Minneapolis. He has a long legacy and the strength of the game in Minnesota today can be directly traced to the "gospel of baseball" preached by the man everyone called "The Chief."
Note
A version of this biography appeared in the book Minnesotans in Baseball, edited by Stew Thornley (Nodin, 2009).
Sources
Anonymous: "Dick Again Takes Over!" Concordia Comet (October 1940): 25-26 (villain story).
Anonymous: "Dick Siebert: The Man and the Coach." The Midwest Spectator (April 11, 1970).
Anonymous: "Dick 'Chief' Siebert, U baseball coach, Receives Lefty Gomez Award." Minnesota Daily (January 13, 1978).
The Baseball Encyclopedia: The Complete and Official Record of Major League Baseball, Eighth Edition. New York: Macmillan, 1990.
Baseball-reference.com (website).
Briere, Tom: "Dick Siebert, 'U' Baseball Coach, Dies." Minneapolis Tribune (December 10, 1978): 1A, 15A.
Byrne, Jim: "Another Siebert Makes Name in Minnesota." The Sporting News (August 31, 1968): 25.
Byrne, Jimmy: "His Blood Is Maroon and Gold." Minneapolis Star (April 19, 1978): 1D and 4D. Part 1 of 2.
Byrne, Jimmy: " Big Leaguers Are Testimonial to Siebert's Coaching Skills." Minneapolis Star (April 20, 1978): 1D and 8D. Part 2 of 2.
Byrne, Jimmy: "Coach Who Loved Baseball Joins Gopher Immortals." Minneapolis Star (December 11, 1978): 10B.
Caraher, Joe: "Kid Named Dick Was at First for Connie Mack." Klamath Falls Oregon Herald (September 4, 1970).
Cass Lake Times, Cass Lake, Minnesota.
Concordia Comet, Concordia College, St. Paul, Minnesota.
Duda, Marty: "Siebert Emphasizes Competition in Fall Baseball." Minnesota Daily (October 5, 1976).
Duda, Marty: "'Chief' Siebert scoffs at retirement; U nine in home opener." Minnesota Daily (April 1, 1977).
Edwards, Henry P. "American League Service Bureau Press Release." (January 28, 1940). (From the Dick Siebert file at the A. Bartlett Giamatti Research Center at the National Baseball Hall of Fame and Museum)
Enright, James. "Stylish Hurling Turned Key to Siebert Success." The Sporting News (July 11, 1964): 35-36.
Gordon, Dick. "He Studied for Pulpit, Now He's Minnesota's Mr. Baseball." Minneapolis Tribune (June 17, 1956): Editorial and Feature Section, page 1.
Harmon, Tom. "Dick Siebert: Metro Loop Keeps Gophers From Tumbling." St. Louis Park/Edina/Hopkins/Minnetonka-Eden Prairie Sun (July 1, 1971): 18.
Isaminger, James, C. "A's Have Good Luck with Bad on Siebert." Philadelphia Inquirer (April 20, 1939).
Minneapolis Tribune, various issues.
Netland, Dwayne. "Once a 'Poor Coach,' Dick's at the Top." Minneapolis Tribune (May 7, 1967).
Nichols, Max. "NCAA Approves Siebert Summer College League." The Sporting News (June 13, 1964): 37.
Peterson, Armand and Tom Tomashek. Townball: The Glory Days of Minnesota Amateur Baseball. Minneapolis: University of Minnesota Press, 2006.
Ramsburg, Jim. "From the Majors to Minnesota: The Story of Baseball Coach Dick Siebert." Ivory Tower (May 9, 1955): 12-14.
Randolph, Ted. "Neither the Pulpit Nor A Job In Radio Could Halt The Career of the Man who Couldn't Quit Baseball." St. Paul Pioneer Press. (April 29, 1951): Feature Magazine cover story.
Ruhl, Oscar. "Bounced Around Minors for 8 Years, Dick Siebert Settles Down with Mack." The Sporting News (July 12, 1945): 8.
Shama, Dave. "Dave Shama's Gopher Tales." Alumni News (University of Minnesota) (March 1974): 20.
_____. "The Chief and the Twins: College or Pro, the Local Baseball Prospect Is Exciting." Zenith Express (Spring/Summer 1976): 32 (From the Dick Siebert files at the University of Minnesota athletic office).
Thorkelson, Willmar. "Dick Siebert has the Championship Touch." Lutheran Brotherhood Bond. Vol. 41, no. 11 (March 1965): 4-5.
Thornley, Stew. Baseball in Minnesota: The Definitive History. St. Paul: Minnesota Historical Society Press, 2006.
Walters, Charley. "Gopher Coach Dick Siebert: Baseball Has Been His Life." Minnesota Daily (June 30, 1975).
Walters, Charley. "Dick Siebert: A Moulder of Champions." St. Paul Pioneer Press (December 11, 1978): 21, 25.
Wong, Gregg. "Summer League Siebert's Success Secret." St. Paul Pioneer Press (July 6, 1975): 5 (Sports section).
---
Born
February 19, 1912 at Fall River, MA (USA)
Died
December 9, 1978 at Minneapolis, MN (USA)
If you can help us improve this player's biography, contact us.
http://bioproj.sabr.org/bp_ftp/images4/SiebertDick.jpg
600
800
admin
/wp-content/uploads/2020/02/sabr_logo.png
admin
2012-01-04 20:35:14
2012-01-04 20:35:14
Dick Siebert