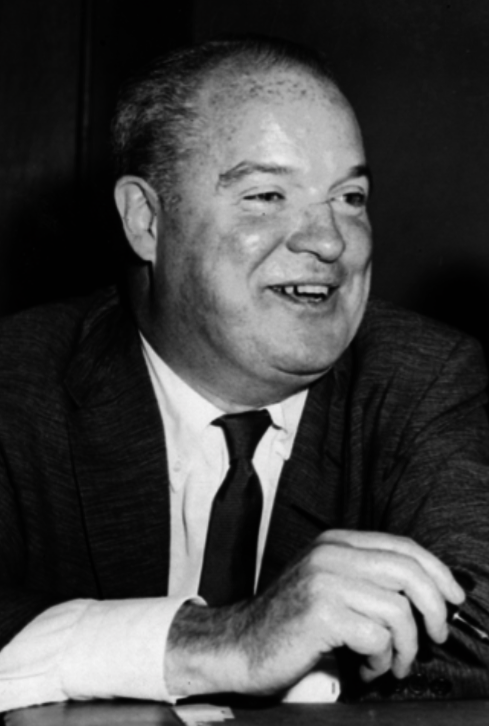 ---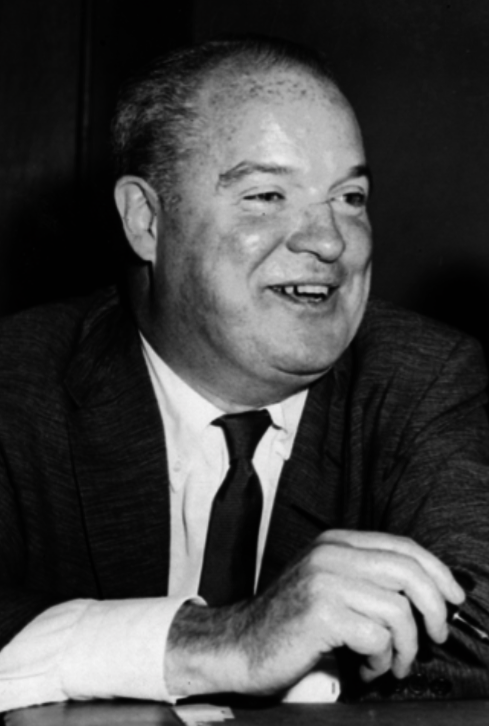 When Charles A. Stoneham came home one night in October 1918 and told his teenage son Horace, "Horrie, I bought you a ballclub," he set in motion a family commitment.1 For the next 58 years the Stoneham family name was synonymous with the New York and San Francisco Giants, one of the most storied franchises in major-league baseball. And that night Charles Stoneham also determined the trajectory of his son's life as one of baseball's great figures, an owner who played an essential role in racially integrating the game, and who was a major force in making the national pastime truly national by bringing major-league baseball to the West Coast. In his long connection with the game, Horace C. Stoneham presided over some of baseball's most memorable moments with some of its greatest players, and he contributed to some of the most significant milestones in baseball's history.
Born in 1903 to wealthy and aspiring parents, Horace grew up in New Jersey and Manhattan amid privilege and ease. By his own admission never a serious student, he bounced around a number of exclusive New York prep schools, attended Hun School, played some second base for Loyola Prep, and finally graduated from Pawling in 1921. As he told it, his sojourn at Fordham University lasted four days. His father, not pleased with what he saw as Horace's free and easy lifestyle and determined that his son's future would be in running the ballclub, sent him out West in the winter of 1923-24 to work in a copper mine, to see something of the harder side of life and to learn the ways of the world.2
The senior Stoneham was an exceptionally colorful character. He'd become wealthy on the wild-and-woolly Wall Street of the early 1900s, most notoriously running "bucket shops," something akin to Ponzi-like marginal trading and of highly questionable legality. He was well-acquainted with dodgy figures like Arnold Rothstein, and would find himself indicted three times, and tried for perjury and acquitted, among many other rambunctious activities.3
But whatever else he did, Charles took the running of the Giants, and the business education of his son, quite seriously.
After a few months of Horace's westward "boot camp," the son was recalled to Sarasota, Florida, where the Giants held their spring training. It was then and there, in March 1924, that Horace began his professional life in baseball. Charles Stoneham directed that his son would learn the baseball business from the bottom up. Horace began working for the Giants not behind a privileged desk as the owner's boy, but as a lowly assistant in the ticketing department.4
Also that spring, on April 14, 1924, Horace married the former Valleda Pike. Soon the couple would have two children, a daughter and a son. Over the next several years, Charles had his maturing young son moved around the organization, learning the operations of a major-league club. Horace handled the leasing of the Polo Grounds facilities for other sporting events, including boxing and football. He worked with club secretary Eddie Brannick on travel, arranging hotel accommodations, meal money, equipment transfers, and train reservations. In the early 1930s, Horace finally was admitted to the inner circle with John McGraw (who managed the Giants from 1902 until mid-1932), McGraw's protégé Bill Terry, and his father, to learn the intricacies of player personnel.
This on-the-job training would prove especially fortuitous when in January 1936, 59-year-old Charles Stoneham died of a heart attack. Six days later, Horace C. Stoneham assumed control of the New York Giants baseball club, becoming at the age of 32 one of the youngest owners in the history of the sport.
Horace Stoneham's tenure started quite well, with back-to-back National League pennants in 1936 and 1937, though the Giants lost both World Series to the formidable Yankees of Lou Gehrig, Joe DiMaggio, Bill Dickey, and Lefty Gomez. But after the 1937 season the Giants encountered a gradual deterioration that resulted in a number of second-division finishes. In 1942 Stoneham tried a managerial change to turn the team around, moving Bill Terry upstairs to a front-office job and promoting superstar right fielder Mel Ott to player-manager. The shy, quiet Ott was as stunned as everyone else about being named skipper, and Stoneham's loyalty to his players, a trait that many who followed the Giants over the years would suggest often clouded his judgment, didn't serve him well in this case. Ott never developed any particular managerial aptitude, and under his watch the Giants simply continued their slide. In 1943 and again in 1946 they finished dead last, something that had never come close to happening when Horace's father owned the club.
Yet Ott's job remained secure, while Stoneham took considerable heat from the press for the Giants' poor performance. He was taken to task for his tight hold on player acquisition, his fondness for big, slow power hitters like Johnny Mize (even when losing in this period, the Giants often led the league in home runs5), and most of all for his tendency to hold on to favorites too long, a tendency the press considered indicative of Stoneham's rank sentimentality for his team as family, being loyal and generous to a fault.
Some writers chose to point at Stoneham's personal habits as the reason for the Giants' fall from grace, especially his frequenting of his pal Toots Shor's prominent bar and restaurant. Although he was hardly the exception among the owners of his time when the business of baseball was routinely conducted man-to-man over a few rounds, the image of Stoneham as a boozer was to stick with him throughout his career. Yet, along with their commentary on Stoneham's bibulous behavior, the New York writers had to admit he had real ability as a man of baseball. He was intelligent, even shrewd on occasion, knowledgeable, careful and thorough, and he genuinely loved the game.
Stoneham's abilities as an owner began to further develop beginning in the late 1940s. In a move that was personally painful for Stoneham, in mid-1948 at long last he fired Ott and brought in the notorious Leo Durocher, the Dodgers manager, to take over the Giants.6 This was stunning and controversial, not only because of Durocher's shady past and his tenuous relationship with the commissioner of baseball, Happy Chandler, but also because among Giants fans Stoneham had just hired the devil incarnate, Durocher, direct from the hated Dodgers. But Stoneham knew what he was getting and Durocher was definitely his man.7 At Durocher's insistence Stoneham dealt away his core of plodding long-ball hitters (nicknamed the "windowbreakers" by Eddie Brannick) and brought in players more suited to Leo the Lip's preferred style: faster, more aggressive, feisty, defensively oriented, with no tolerance for losing. It produced results: in 7½ seasons under Durocher the Giants won two National League pennants (including the legendary late-season comeback and Bobby Thomson "Shot Heard 'Round the World" home run in 1951) and a World Series title (the stunning four-game sweep of the 111-win Cleveland Indians in 1954).
Along with his success on the field, Stoneham was demonstrating a quality for which he has received little credit: a visionary view of the game. In the 1945-46 winter meetings of baseball owners, when a commission from the Pacific Coast League petitioned Major League Baseball to form a third league (consisting of West Coast cities), among the 16 owners only Stoneham took them seriously. He suggested that they ought to take the issue to heart, that the future of big-league baseball would inevitably incorporate the nation's fastest-growing region.8 Stoneham's sense of the potential of the West Coast was realized a dozen years later when he moved the Giants to San Francisco.
Stoneham must also be credited with a major role in changing the face of major-league baseball. Branch Rickey had detonated the bombshell in 1946 with the signing of Jackie Robinson, and archrival Brooklyn's success with that bold "experiment" prompted Stoneham to act. In early 1949 he signed former Negro Leaguers Monte Irvin and Hank Thompson into the Giants organization, and upon their promotion to the big-league roster in July of that year the Giants became the second National League franchise to be racially integrated.
This marked a major turning point on the long road to the sport's full integration. In the spring of 1949 – with only two (the Dodgers and the Cleveland Indians) of the 16 major-league teams integrated, and a third (the St. Louis Browns) having attempted integration and then quickly abandoned it – this outcome was not obvious. The Giants' commitment to integration, while by no means as courageous as that of the Dodgers two years earlier, was still a momentous act. It had everlasting impact on the history of the Giants, and more importantly, it sent a signal to the rest of baseball, and to the nation at large. The New York Giants were in, and thereby integration was given a crucial push toward the unstoppable momentum it would eventually achieve.
Stoneham's investment in integration was full-on. Irvin and Thompson were just the first in a long and remarkable line of athletes of color the Giants would employ, including, of course, the incomparable Willie Mays.9 Over the 1950s and '60s, no franchise (significantly including the Dodgers) was more productive in the recruitment and development of African-American and Latin American talent than Stoneham's Giants. This was no accident, as Stoneham and farm director Carl Hubbell (another former player promoted from within) worked diligently to gain unsurpassed presence, knowledge, and credibility in the African-American and Latin American baseball communities.
In 1946 the Giants hired their first Spanish-speaking scout, Pedro Vasquez. In 1951, the Giants officially named Alejandro "Alex" Pompez to their scouting organization, a position he would hold until his death in 1974. Pompez had long been familiar to Stoneham, because Stoneham was his landlord: Pompez owned the New York Cubans Negro League team, which played in the Polo Grounds. As a Spanish-speaking Cuban-American, Pompez had expertise, contacts, and influence throughout both Latin American baseball and the Negro leagues. Via Pompez, the Giants were also able to hire Pedrin Zorrilla, a Puerto Rican, and Horacio Martinez, a Dominican, onto their scouting staff.10
This effort put Stoneham's Giants in the position to sign and develop not just Mays, but within a few years fellow future Hall of Famers Willie McCovey, Juan Marichal, and Orlando Cepeda, as well as Felipe, Matty, and Jesus Alou, Bill White, Tony Taylor, Jose Cardenal, Manny Mota, Leon Wagner, and Willie Kirkland. The rest of major-league baseball eventually caught up with the Giants in tapping these talent pools, but Stoneham's Giants had established the standard that others followed.
Generally, the process of integrating the rapid influx of players of color into Stoneham's organization was achieved without incident. However, under the regime of manager Alvin Dark (another former Giants player promoted to manager by Stoneham11) in 1961-64, the atmosphere grew increasingly uncomfortable.
Dark had been raised in the Deep South, and there were hints that the Giants' black and Latin players were sometimes put off by things he would say. The situation came to a crisis in late July of 1964, when racial relations in the US were already at a boil. In an extensive interview printed in Newsday, Dark was quoted as offering multiple disparaging remarks about the inferior "mental alertness" of "Negro or Spanish-speaking" ballplayers, and their unwillingness to commit to hustling, team-oriented play. Dark particularly singled out Orlando Cepeda for ridicule.
Reaction was immediate and explosive. Dark claimed he had been misquoted, but as one writer put it, "too many people knew Dark too well" for that. The Giants' players of color, especially Cepeda, were enraged, vowing open rebellion. Stoneham was livid as well, and prepared to travel to meet the team at its next city on a road trip, and fire Dark on the spot. He was talked out of it by his vice president (and nephew) Chub Feeney, by trusted coach Herman Franks, and by superstar Willie Mays (ironically, the first black team captain in major-league history, appointed by Dark), their argument being that to fire Dark so reactively would serve to make him a "martyr" for the cause of racists and segregationists and feed the flames of controversy enveloping the Giants. Stoneham cooled off, waited until the end of the season, and then quietly dismissed Dark (and replaced him, interestingly, with Franks).12
Stoneham's success in business undertakings was a mixed bag. A shrewd landlord of the Polo Grounds from the late 1930s into the 1950s, he negotiated profitable arrangements with various tenants to fatten the National Exhibition Company's (the team's legal corporate identity) bottom line. He had ongoing professional boxing at the Polo Grounds, booked the various New York professional football teams' home games there, and had a long-term lease agreement with Pompez and the New York Cubans to play home games at the Polo Grounds when the Giants were on the road.
But Stoneham's fortunes took a turn for the worse with his ill-fated decision to invest in the development of Casa Grande, a small, isolated Arizona settlement halfway between Phoenix and Tucson. Long a devotee of the desert and the Southwest, and committed to Cactus League spring training, Stoneham in the late 1950s/early 1960s built in Casa Grande not only a state-of-the-art spring training facility (complete with three full ballfields and extensive practice grounds, overseen by coaches' observation towers), but alongside it a resort hotel complex (complete with a championship-quality golf course and, of course, a swimming pool in the shape of a bat with an accompanying soaking tub in the shape of a ball).
Stoneham believed he had the best of both worlds: a great spot for his ballplayers to get in shape, and a can't-miss real-estate venture that would blossom with tourists and new residents as Phoenix spread south and Tucson grew north. But it never happened. Phoenix grew north and east and Tucson grew east and south, leaving Casa Grande to its cattle ranchers, sheep herders, and cotton farmers. The money was committed, however, and resources that might have gone into the ballclub were directed instead to propping up Stoneham's desert real-estate scheme. The Giants trained there all through the 1960s and into the '70s, but eventually even Stoneham realized the growth he had hoped for was not going to happen, as the place was too isolated even for spring training.
Concurrent with Stoneham's ambitious Casa Grande misadventure was the planning and construction of Candlestick Park in San Francisco. Lured away from New York by the promise of a new stadium, Stoneham took a decidedly hands-off approach to its design and location, preferring instead to let the city leaders and construction planners deliver on their promise of a state-of-the-art ballpark. The only thing that Stoneham insisted upon was acres of parking, enough for at least 10,000 cars, reasoning that his difficulties at the Polo Grounds had most to do with the inability of fans to drive to the game.
Unlike his fellow baseball pioneer Walter O'Malley, who hovered over every aspect of the design, location, and building of Dodger Stadium in Los Angeles, Stoneham visited the construction site at Candlestick Point, on the shore of San Francisco Bay about ten miles south of downtown, only on rare occasions, usually for publicity purposes and photo-ops. His first visit is well-chronicled. Early on a sunny day in the summer of 1958, well before the notorious afternoon winds begin to blast and swirl, San Francisco Mayor George Christopher and stadium contractor Charles Harney escorted Stoneham to the construction site to see the progress. They were there a mere 20 minutes explaining the composition, the design of the field and the seating, the general layout, when Stoneham, whose eye had remain fixated on the vast space for parking throughout the presentation, nodded his approval, pronounced that the facility would be splendid, and suggested that the party adjourn to downtown for lunch.
Given all the horrors connected with Candlestick Park that plagued the Giants for 40 years, this now legendary moment is often mentioned as an example of Stoneham's shortsightedness. In fact, it was very much in keeping not only with his standard business practice of giving those responsible a clear path to carry out their duties unencumbered by a meddling overlord, but also with his retiring personality. As a renter rather than an owner of the stadium, he did not want to appear intrusive or impertinent, nor did he want to slow the process of completion of what were the tasks of others. Temporarily lodged in Seals Stadium, with a minuscule seating capacity of 22,250, he wanted a quick solution to his location problems, the key to which, in his view, was parking.
In the end Stoneham got his wish; he was able to play in a brand-new stadium two years before the Dodgers opened their park. His Giants drew well there for ten years. Candlestick Park was indeed the very first of a wave of new baseball parks that would roll out across the country well into the 1970s, whose collective future designs benefited from the mistakes and design flaws that were eventually all-too-well discovered over the years at the Giants' new home.
In all he did, Stoneham's decision-making process was collaborative, listening to input from multiple sources, taking it into consideration, and modifying his course of action accordingly. In temperament, Stoneham could hardly have been more different than such flamboyant, egotistical moguls as Bill Veeck, Charlie Finley, Ted Turner, or George Steinbrenner. He was shy and self-effacing, assiduously avoiding the spotlight. He was a "hands-on" owner in the sense that all significant player personnel decisions rested on his authority – in his 40-year tenure he never employed a general manager in the modern sense of the role – but he was always heavily reliant upon the counsel of an inner circle of advisers and executives. Several core members of this executive team – Feeney, Hubbell, Brannick, Tom Sheehan, Garry Schumacher, Rosy Ryan, and Jack Schwartz – remained with the organization for decades, even as the operation migrated across the continent in 1957-58.13 His relationships with players were "marked by generosity and mutual admiration."14
Yet for all of Stoneham's leadership skill in fostering a stable and positive environment and for all of his baseball acumen at identifying and developing player talent, sustained achievement of championships eluded the Giants. They had their moments, but even counting the 1936 and '37 pennants that Stoneham effectively inherited, in 40 seasons his Giants won just five NL flags (and only one World Series), plus a division championship. The core talent on their roster was almost always extraordinary, and they were a perennial contender, but Stoneham's Giants had a very hard time getting over the final hump.
Many Stoneham critics pointed to his poor record in making trades as his fatal flaw. Especially in the 1960s and early '70s, when the Giants' farm system delivered a gushing overflow of talent, time and again Stoneham too readily packaged it away. One summarized it as follows:
Horace Stoneham had so many outfielders, he didn't know what to do. So, slowly but surely, he gave them all away, and got next to nothing in return for his generosity. … [M]ost of the deals involved trading surplus hitting talent for infield or pitching help, and … the talent given away far outweighed the return. … Stoneham's legacy is a large collection of what-ifs.15
The sense of "what-if" frustration mounted ever more greatly beginning in 1968, when the Kansas City Athletics relocated to Oakland and the competition for Bay Area ticket buyers significantly cut into the Giants' attendance. Stoneham's family-business operation, rarely flush with cash in the best of times, now found itself struggling to maintain financial viability. Thus the final chapter in Stoneham's long ownership tenure was a sad one. Following a division title in 1971, the Giants were only intermittently and modestly competitive. While just across the San Francisco Bay the exuberant Finley's "Swingin' A's" were colorfully racking up World Series victories, Stoneham, out of bitter fiscal necessity, was essentially selling off his beloved stars, first Mays, then McCovey and Marichal.
At last Stoneham found himself faced with no choice but to sell his beloved ballclub itself. In late 1975, he agreed in principle to a deal that would transfer the franchise to an ownership group in Toronto at a sale price of $13.25 million. Fellow National League owners – especially O'Malley in Los Angeles – were unhappy with the prospect of surrendering the San Francisco market, and blocked the transaction. At the last minute a group of local investors headed by Bob Lurie was organized, and Stoneham's sale of the San Francisco Giants for $8 million was finalized in January 1976, 40 years nearly to the day from his inheritance of his life's work.
Not quite 73 years old, Stoneham retired to his wintertime home in Scottsdale, Arizona. There he would reside in quiet seclusion until his death at the age of 86 in early 1990.
This biography appears in "The Team That Time Won't Forget: The 1951 New York Giants" (SABR, 2015), edited by Bill Nowlin and C. Paul Rogers III.
Notes

Born
April 27, 1903 at New York, NY (US)
Died
January 7, 1990 at Scottsdale, AZ (US)
If you can help us improve this player's biography, contact us.
https://sabr.org/sites/default/files/StonehamHorace.png
600
800
admin
/wp-content/uploads/2020/02/sabr_logo.png
admin
2013-07-12 11:47:17
2013-07-12 11:47:17
Horace Stoneham