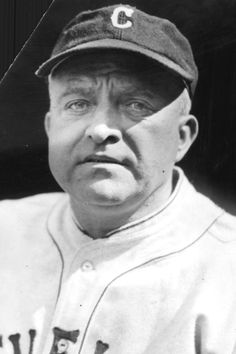 ---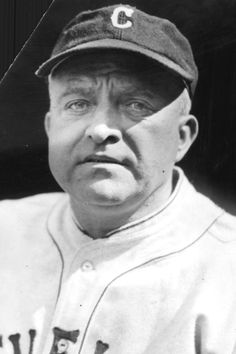 Jack McCallister was appointed manager of the Cleveland Indians on December 11, 1926. He knew his biggest task for 1927 would be to fill center field, the position his predecessor Tris Speaker had played. Speaker hit .304 in 1926 with 67 extra-base hits. Even at age 38 his fielding numbers were slightly above average. The team finished 88-66. Homer Summa and Charlie Jamieson filled right and left field in 1926 and again in 1927. The Tribe employed seven other outfielders for more than 10 games each in 1927. They combined for 702 at-bats with 174 hits for a .248 average. They managed only 56 extra-base hits. The team finished 66-87 and McCallister was released when new ownership took over. Why had the team fallen on hard times? McCallister suggested, "I just can't play center field."1
Born on January 19, 1879, John McCallister was one of three sons of Louis and Elizabeth (Beck) McCallister of Marietta, Ohio. The McCallisters were Scotch-Irish and the Becks were from Germany. At the time of his birth, Louis worked for an oil firm in southeastern Ohio. In the early 1880s he moved the family to Columbus, Ohio, where he became the assistant law librarian for the Ohio Supreme Court. Over the next 53 years he assumed the top librarian position and also served as clerk for the state House of Representatives. Louis and Elizabeth split and both remarried. Louis's second wife was Mame Simmons.
Jack graduated from Columbus East high school. According to his Hall of Fame questionnaire, he also attended night school at Ohio State University for two years. His wife listed him as 5-feet, 9-inches tall and weighing 170 pounds on the questionnaire. He threw and batted right-handed, according to her.
McCallister showed baseball talent at an early age. He was playing for top semipro and town teams by age 16. He was referred to as Johnnie or Kid. The Ohio-West Virginia League was formed in 1897 with franchises in Parkersburg, West Virginia, and Cambridge, Marietta, and Zanesville in Ohio. Marietta was the railroad hub for lines connecting the four teams. The unclassified league collapsed after about 40 games, but at age 17 McCallister had made fans notice his abilities. Before and after the brief professional season, he played with a talented semipro team known as the Lobdells. On the two Marietta teams he played with pitcher Jack Taylor, first baseman Jiggs Donahue, and second baseman Dick Padden.2
In 1900 McCallister returned to Organized Baseball with Columbus in the Interstate League. Columbus was playing good ball, but the league unraveled because some franchises flagrantly violated the salary limits. In mid-August it shut down and reorganized. The Columbus franchise was moved to Anderson, Indiana. McCallister closed out the season in the Hoosier State. He batted .234 from the eighth spot of the lineup while splitting time in left and center fields. He had a game-winning hit versus Toledo on July 11 and on August 6 he poked three hits and had 10 putouts in center field. In 1901 he was back in Columbus, this time in the Class A Western Association. He batted .243.
McCallister's contract was sold to Hartford of the Connecticut State League for 1902. At Class D his hitting improved to.265. His fielding was excellent and he handled the bat well on bunts and the hit-and-run play. It was reported that five major-league teams were scouting him. He returned to the family home in Columbus when the season ended and was recruited to play in a charity benefit. In the eighth inning of that game, his inside-the-park home run proved to be the winning run. His slide at home plate proved to be the end of any dreams of playing in the major leagues. He broke his left kneecap and was idled for all of 1903.3
After recuperation McCallister tried his hand as an umpire, but gave up the effort after only a season or two. In 1906, manager Robert Drury of the Binghamton Bingoes in the Class B New York State League welcomed him back into Organized Baseball. McCallister quickly found his bat control and once in shape he regained his speed. He played all three outfield spots and usually batted in the bottom part of the lineup. After two second-division seasons with Binghamton (Baseball-Reference lists him with Wilkes-Barre in 1907, but a check of Sporting Life box scores quickly shows that as an error), he joined Albany in the NYSL. Beset with injuries, he played only 50 games in 1908 before calling it a season and returning to Columbus.
McCallister was added to the Portsmouth Cobblers (aka Shoemakers) in the Class D Ohio State League just before the 1909 season opened on April 29. He got off to a blazing start and was hitting .350 in early June. The team dropped a three-game series to Newark and by late July had a 36-43 record. The board of directors ousted Billy Doyle as manager and chose McCallister unanimously to take over the team.4He was unable to rekindle the spark and the team finished 48-76. McCallister's hitting tailed off, but he still placed in the top 10 of the league at .280. As usual, he showed little power, but tied for the league lead in sacrifices at 38 with William Snyder, who played 40 more games with Lancaster and Newark.5
McCallister closed out his playing days in Akron, Ohio. After a career of playing for second-division teams he found himself on the champions of the Class Ohio-Pennsylvania League in 1910-11. His .180 batting average in 1910 added very little offense, but he won raves for his defensive work. In 1911 he posted his career-high batting average at .286. He also laid down 43 successful bunts, falling just short of 18-year-old Everett Scott's 47. League newspapermen named McCallister to the all-league team
McCallister very nearly became manager of Akron in 1911. Lee Fohl was in charge, but his rights were held by Columbus. In July a flurry of injuries hit the catching corps on the Senators and Fohl was notified to report. Arrangements were made for McCallister to take over at Akron, but it appears Fohl never went to Columbus. The Senators solved their dilemma by acquiring Joe Walsh from Indianapolis.6
The Akron franchise moved into the 12-team Class B Central League in 1912 and finished in the second division. On June 10 against the Terre Haute Terriers, McCallister had a once-in-a-lifetime game. The box score shows him batting second, but with no at-bats because he adroitly placed five bunts to advance runners. Five sacrifice hits by a player in a game has never been done in the majors, where the record is 4. Akron walked off with a 12-1 win.7For the season, McCallister played in 127 games and hit .240 with 53 sacrifices. He was hired as a coach and scout by Cleveland during the offseason. He was in consideration for the Columbus manager's job, but accepted the Cleveland offer instead.
Despite not taking the job in Columbus, McCallister married a local woman, Jane Jones, on September 15, 1913. As a scout he could use their Columbus home as his base of operations and travel from there. In 1919, when Tris Speaker took over as manager of Cleveland, McCallister became his right-hand man. The family continued to rent in Columbus, but McCallister lived in Cleveland during the season. One of his first tasks was to return Jim Bagby to the form he showed in 1917. With assistance from Lee Fohl, McCallister helped refine Bagby's repertoire and got him into top condition. Bagby performed well in 1919, then peaked in the pennant-winning 1920 season.
Cleveland won the World Series in 1920. For the next few seasons the Indians battled the Yankees and Senators for a chance to return, but fell short. In 1926 owner James Dunn died. Then a strange series of events implicated Speaker in a game-fixing scandal. In limbo as a new ownership group took shape, Speaker resigned as manager and was released in January 1927. He quickly signed with Washington. McCallister was appointed manager during tumultuous times.
Center field was a revolving door. Bernie Neis started the season, then Ike Eichrodt, Charlie Jamieson, Baby Doll Jacobson, and back to Eichrodt, all with little success. The pitching staff seldom fooled an opposing hitter. Thanks to the configuration of Dunn Field they surrendered the fewest home runs in the league, but their ERA of 4.27 was sixth. McCallister accepted his fate and signed with Detroit as a scout in 1928.
Jack and Jane stopped renting and moved in with Jane's sister Mayme and her family, the Van Schoycks in Columbus. Jane became part-owner of a bookstore called the Newbook Library in downtown Columbus. She was active in local charities and served a term as president of Women's Welsh Clubs of America. After a season with the Tigers, McCallister spent three seasons scouting for the Red Sox, then one with Cincinnati. He sat out the 1935 season while battling poor health. When he regained his strength, he joined the Boston Braves organization. His pay for the 1940 season was listed as $3,000 on the census report. Outside of baseball he was an Elks member, and belonged to the Ole Time Baseball Players Association and the Business Men's Club in Columbus.
A scout does not need to be on duty daily. McCallister was often found in downtown Columbus discussing baseball and other issues of the day with friends or passers-by. He was in a safety zone at Broad and High Streets on July 20, 1946, talking to a man and three boys when he caught a glimpse of an onrushing car. McCallister attempted to push the boys out of the way. He was struck and grabbed the car's bumper and was dragged a distance before it came to a stop. One of the boys was killed and McCallister was hospitalized for nearly a month. The driver was eventually convicted of vehicular manslaughter.8
McCallister was returned to the hospital on September 15 when he suffered a relapse. He died on October 18. The coroner ruled that his death was from natural causes and not from the traffic accident. His funeral was well attended by locals and baseball people. His pallbearers included John Quinn, the general manager of the Braves, and their manager, Billy Southworth. In addition, Harry Trautman and Steve O'Neill of the Tigers, and scouts Bill Hinchman of the Pirates and Fred Hunter of the Red Sox helped carry him to his resting place at Greenlawn Cemetery in Columbus. The local paper noted that his "good sportsmanship … made him one of the best-loved and admired figures in the game."9
Sources
Statistics are from Baseball-Reference where available. Reach Baseball Guides were used for other seasons. The first edition of The Encyclopedia of Minor League Baseball was the source for team records. Thank you to SABR members J.G. Preston and Steve Gietschier for their input on sacrifice-bunt totals.
This biography was reviewed by Len Levin and fact-checked by Kevin Larkin.
Notes
Full Name
John McCallister http://dev.sabr.org/?p=61695
Born
January 19, http://dev.sabr.org/journal/article/the-western-baseball-tours-of-1879/ at Marietta, http://dev.sabr.org/?post_type=event&p=18219 (USA)
Died
October 18, http://dev.sabr.org/journal/article/the-browns-spring-training-1946/ at Columbus, http://dev.sabr.org/?post_type=event&p=18219 (USA)
If you can help us improve this player's biography, contact us.
https://sabr.org/sites/default/files/McCallisterJack.jpg
600
800
admin
/wp-content/uploads/2020/02/sabr_logo.png
admin
2017-11-16 12:32:13
2020-04-09 14:40:29
Jack McCallister