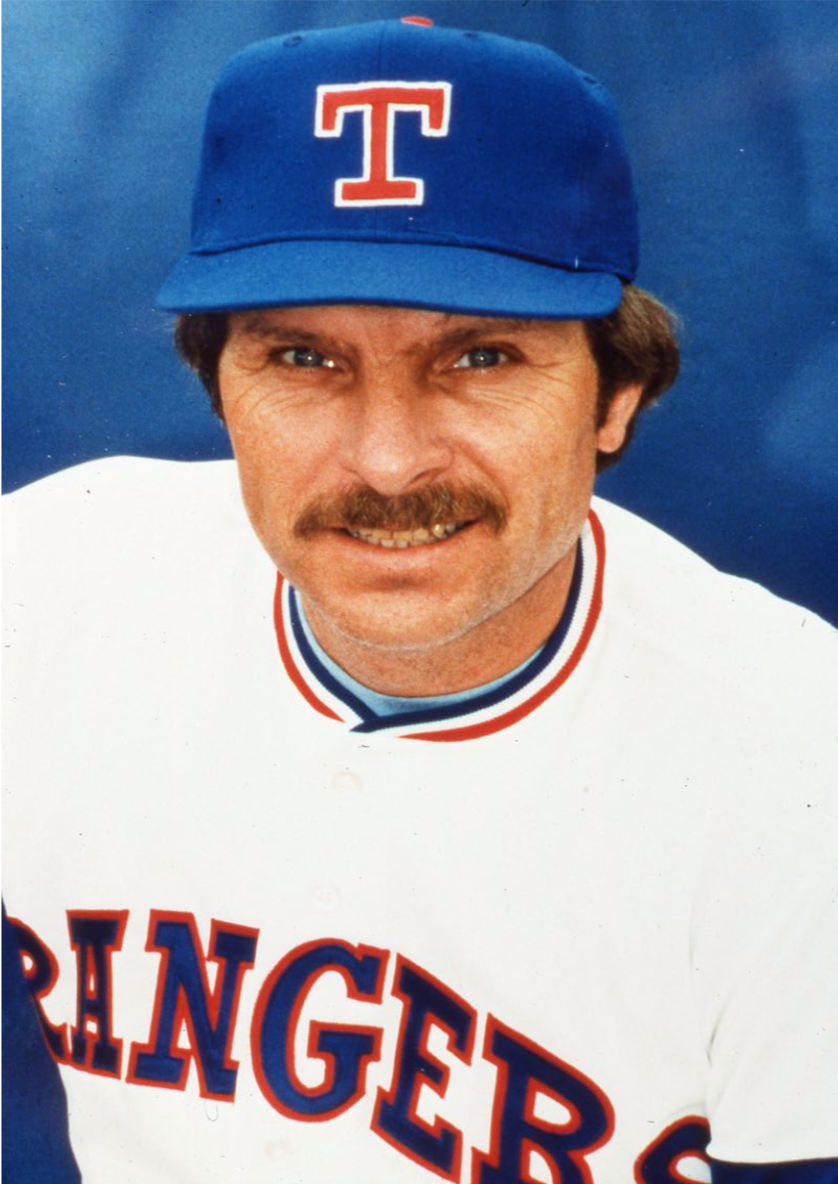 ---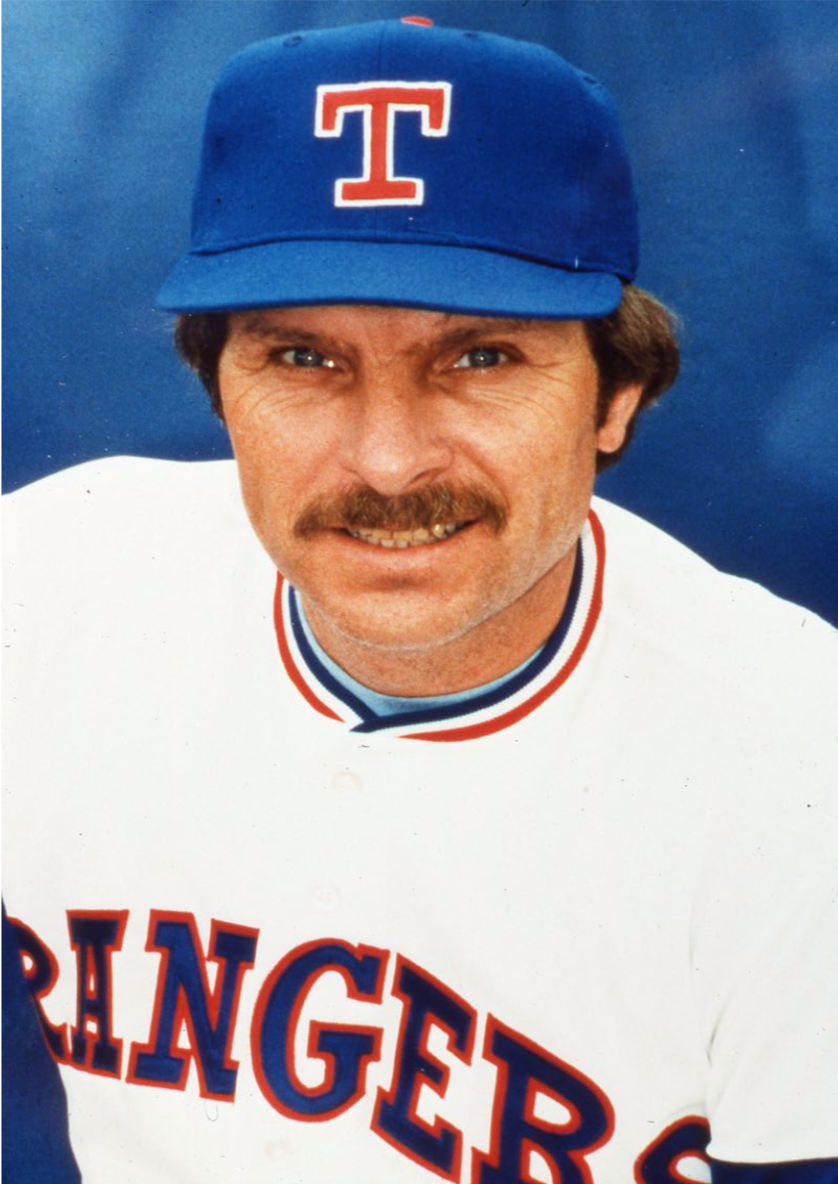 "I'm nobody's caddy. I should be playing somewhere," Larry Biittner insisted. "I don't want to be stereotyped. … Once you get the label you can't play every day, it sticks. I've seen too many careers ruined that way, and I don't want it to happen to mine."1 These frustrations were expressed in 1979 as the 33-year-old was concluding his 10th major-league season with fewer than 350 at-bats. In 1970-1971 Ted Williams tried to mold the left-handed hitter into something resembling his own Hall of Fame career; six years later Biittner was described as "one of the best fill-in first basemen since Lou Gehrig stepped in for Wally Pipp."2 The lofty expectations beg the question: How was Biittner pigeonholed into just over 1,200 appearances throughout his 14-year major-league career?
Lawrence David Biittner was born on July 27, 1946, one of a dozen children of Edward Oscar and Henrietta Amollia (Stoulil) Biittner in the tiny Iowa city of Pocahontas, 200 miles southwest of Minneapolis, Minnesota. His paternal grandparents appear to have arrived separately in the United States from Bavaria as teenagers in 1879. They married 10 years later and settled in Iowa to raise their large family (the surname was changed from Büttner (pronounced "Beautner"). They farmed the "rich, dark loam … [of] undisturbed drift soil"3 in Pocahontas County, a pursuit that Larry's father followed.
Larry attended Pocahontas Catholic High, where he demonstrated tremendous prowess in basketball and baseball. In the former he shattered various Iowa prep-school scoring records to earn All-State honors his junior and senior years. This hardwood success won him induction into the Iowa High School Athletic Association Basketball Hall of Fame. (Through 2015 right-handed slugger Casey Blake is the only other inductee to advance to the major leagues.) After graduating from high school in 1964, Biittner received a basketball scholarship from Drake University in Des Moines, Iowa.
With a near-exclusive focus on basketball alone, Biittner tired of Drake. He transferred to Buena Vista College in Storm Lake, Iowa (30 miles west of Pocahontas), on a double scholarship to include baseball.4 Biittner's induction into the Iowa High School Baseball Coaches Association Hall of Fame (primarily as a pitcher) demonstrated finesse nurtured further by four-time Iowa Intercollegiate Athletic Conference Coach of the Year Jay Beekman. The pair led the Buena Vista Beavers to a state championship in 1965. Three years later, Biittner's 8-0 record earned NAIA All-Star placement.5 He had attracted professional scouts in high school. In 1968, as he neared completion of a degree in physical education, this attention intensified.
Central Scouting Bureau's Joe McDermott, a former minor-league player, manager, and owner, was one such scout. His notes on Biittner (including a remarkably frank closing assessment):
"I have followed this boy in high school and college. Saw him pitch, play [first base] and outfield. Pitched real well at Wichita Tournament. Led his college conference in all departments. I like him at [first base or outfield]. Poor family. Will sign."6
If McDermott believed he would easily sign Biittner, that privilege went instead to former minor-league pitcher and manager Lee Anthony. The Washington Senators scout persuaded the club to select Biittner in the 10th round of the June 1968 amateur draft. The Senators planned to send him to Geneva, New York, (short-season A) as a pitcher, but changed course after determining Biittner to be a better hitter than pitcher. He was advanced instead to Double-A Savannah, Georgia, where he played outfield and first base. Biittner's .286 average in 199 at-bats placed among the team leaders; afterward he played in the Florida Instructional League.
Biittner spent most of 1969 in the US Army. When he was discharged, the season was almost over. He made just 14 appearances with Savannah before a second assignment to the Instructional League. A standout Florida campaign earned placement on Washington's 40-man roster. In the spring of 1970 Biittner was reassigned to Double-A Pittsfield, Massachusetts, in the Eastern League. On May 20 he set the tone for the season by going 5-for-6 in a doubleheader against the Reading Phillies. On July 14 he returned from another (much shorter) military stint to again beat up on the Phillies: 4-for-6 to lead Pittsfield to an 11-7 win. After the Senators (worst in the American League in batting) lost two players to injury, they recalled Biittner.
On July 17, 1970, Biittner made his major-league debut, as a pinch-hitter against the California Angels – a weak groundout to lefty hurler Clyde Wright. Four days later, Biittner had a second pinch-hit appearance – a fly out – before returning to Pittsfield. Despite the abbreviated stay, he captured considerable attention: "[Manager Ted] Williams was enthused after watching Biittner in batting practice. Ted wants the young left-handed hitting outfielder to get about 500 more times at bat in the minors and thinks he will then be ready. … '[Williams] talked quite a lot about the logics of hitting,' Biittner said. 'He advised me to bring my hips into the ball a little faster.'"7
Biittner returned to Pittsfield in time to capture the league's Player of the Month honor for July. On August 1 he collected two hits in the All-Star game. Ten days later he led his team to a 6-2 win over Elmira with two doubles and three RBIs. On September 22 Biittner was a triple shy of the cycle as his four hits paced Pittsfield to another win over Reading. He finished the season with a .325 average, .0001 behind Reading slugger Greg Luzinski for the batting title. Biittner's hot bat continued through a third Instructional League assignment, placing among the league leaders with a .350 average.
Biittner reported to spring training in 1971 among outfield hopefuls Jeff Burroughs and Tom Grieve. A crowded field greeted the three youngsters following the Senators' offseason acquisition of outfielder Elliott Maddox and first baseman Tommy McCraw. On March 6 Biittner made an impressive start in Grapefruit League competition with three hits and two runs scored in a 3-1 win over the Montreal Expos. But in late March all three young hopefuls were assigned to the Senators' minor-league camp.
Biittner's assignment to the Triple-A Denver Bears proved very short. He lashed out against American Association pitching at a .356 pace, including a five-RBI game against the Tulsa Oilers on April 14. At the same time Senators reserve outfielder Richie Scheinblum struggled below .155. Scheinblum was released and Biittner recalled. On May 18 Biittner collected his first major-league hit: a ninth-inning pinch-hit single off Cleveland Indians reliever Vince Colbert. Biittner came around to score. He earned his first starting assignment the next day. An 11-at-bat drought gave way to a 12-for-19 surge, including two three-hit performances contributing to two Senators victories (the team managed a mere 63 wins for the season). Another three-hit outing on June 30 included Biittner's ninth-inning walk-off single in a 2-1 come-from-behind win over the New York Yankees.
Biittner was used primarily in right field and as a pinch-hitter. On August 26 he delivered a game-winning pinch-hit double in his first at-bat following a three-week military stint. Biittner finished his rookie campaign with 44 hits in 171 at-bats (.257, with an eye-popping .368 as a pinch-hitter). Only five of the hits were of the extra-base variety. The Splendid Splinter claimed Biittner's bat evoked memories "of Johnny Mize without Mize's power."8 Williams was determined that more heft was forthcoming from the left-handed hitter's 6-foot-2, 205-pound frame. The following February he personally directed hitting drills with Biittner (among a select few) to develop the untapped power.
In 1972 Biittner arrived at spring training possessing his "best chance of sticking"9 with the Senators. The offseason had witnessed the exodus of a number of veteran players. By midseason a full-fledged youth movement abounded as the team – relocated to Arlington, Texas – suffered through a 100-loss campaign. The departures provided Biittner a starting role (primarily right field) but he began the season with a cold bat: .147 through May 12. A superb gloveman, Biittner was relegated to roles as a reserve fielder and pinch-hitter. In June injuries began decimating the Rangers' outfield. Biittner was pressed back into service, including a brief but uncomfortable stint in center field. "I don't mind left or right, but center field was murder," he admitted. "I really don't have enough speed for center."10
At this same time, life was breathed back into Biittner's bat. From June 4 through August 1 he was the Rangers' hottest hitter (.363 in 124 at-bats). On June 30 Biittner connected for his first major-league homer. The blast, off Angels pitcher Lloyd Allen, came on the heels of outfielder Ted Ford's home run, marking the first back-to-back dingers in Texas Rangers history. Williams lamented the fact that Biittner managed just two additional homers afterward and eventually gave up trying to convert the 26-year-old: "He doesn't have the swing to be a home run hitter. … Contact is his strength. He hits the ball where it's pitched. To try to change him would be stupid."11 Though Biittner's bat cooled again in September, he finished the season tied with shortstop Toby Harrah with a team-leading .259 average. Biittner was the regular at first base after the July 20 trade of veteran Don Mincher. Dubbed the "team's first baseman of the future,"12 Biittner prepared for the 1973 season alongside Harrah and other fellow Rangers in the Venezuelan League.13
Biittner's future appeared in doubt after the Rangers during the offseason acquired slugging first baseman Mike Epstein. When Epstein struggled against the wind-thwarted power alleys in Arlington Stadium, he was traded to the Angels in a deal that brought the Rangers first baseman Jim Spencer. Biittner was relegated to a utility role. On May 16, 1973, he delivered a ninth-inning, two-out, game-winning single on a check swing to beat the Kansas City Royals 2-1. But this proved one of Biittner's few highlights. With infrequent use, he struggled below .200 into June, though a late-season surge lifted his average to a respectable .252 by season's end. In November Biittner was assigned to the Rangers' Spokane affiliate. A month later, he was traded to the Montreal Expos for hurler Pat Jarvis and then transferred to Triple-A Memphis.
The driving force behind the trade was Expos general manager Jim Fanning. He correctly assessed that Jarvis's best days were behind him (Jarvis did not pitch professionally again) and hoped to secure something in return. A fellow Buena Vista alumnus, Fanning had scouted Biittner for the Atlanta Braves in 1968. "[Biittner] is a good Triple-A ballplayer with a better-than-average chance of being a major leaguer," Fanning announced after the trade. "He's an established player."14 The Expos invited Biittner to spring training as a nonroster invitee and – apparently ignorant of Williams's earlier attempts – tried to convert him into a power hitter.
With Memphis Biittner again demonstrated his minor-league hitting credentials with a .327 average, placing among the International League leaders. Promoted to the Expos in August, Biittner found profit in the all-too-familiar pinch-hitting role: .267 in 15 at-bats. This limited success, combined with the team's loss of a number of left-handed hitters via offseason trades, made Biittner a valuable commodity in 1975. In May, when injuries and general ineffectiveness limited manager Gene Mauch's outfield options, Biittner stepped into the lineup. A .382 surge in June made it difficult to dislodge him. Biittner had his most plate appearances in three years and finished the season with a team-leading .315 (including a game-winning 11th-inning triple against the Chicago Cubs on the next-to-last day of the campaign).
In April 1976 Biittner was one of the Expos' last contract holdouts. The lingering negotiations earned him a $10,000 raise. But a concerted youth movement under new manager Karl Kuehl provided greater opportunities for rookie and sophomore prospects (Ellis Valentine, Jerry White, Larry Parrish, and Gary Carter), fewer for the 30-year-old Biittner (though he successfully foiled St. Louis righty John Denny's no-hit bid with an infield single on April 18). On May 17 the Expos acquired disgruntled 26-year-old slugger Andre Thornton from the Cubs in exchange for Biittner and veteran hurler Steve Renko. Platooned at first base and left field, Biittner found his role reduced to pinch-hitting after injuring his hand on July 26. He finished the year with an unremarkable .237-0-18 line in 224 at-bats.
Even less playing time appeared in the offing in 1977 after the Cubs traded for Los Angeles first baseman Bill Buckner. But a spring-training injury to Buckner limited the former Dodger to just 45 at-bats through June 5, to Biittner's benefit. He responded with a torrid .379 in the team's first seven games. In May he placed among the league leaders in hitting – a surge credited to a patient approach at the plate, the result of work with hitting coach Lew Fonseca during the spring. On May 17 Biittner took advantage of a 23-mph wind blowing out of Chicago's Wrigley Field to have his only career multi-homer game. (It was a 23-6 romp over the Padres in which the Cubs tied a franchise record with seven home runs.) When Buckner returned, the Cubs, a surprising contender, kept Biittner's hot bat in the lineup by putting him in left field in place of oft-injured Jose Cardenal.
On May 12 the Cubs, during a seven-game road trip from Houston to Montreal, played an exhibition against their Triple-A affiliate in Wichita, Kansas. Called upon to pitch, Biittner responded with three scoreless innings. The fine showing served as a prelude to a far less successful outing in the first game of a July 4 doubleheader in Chicago. With the Cubs trailing the Expos, 11-2, in the eighth, manager Herman Franks tapped Biittner to secure the final four outs. Pinch-hitter Larry Parrish greeted Biittner with a three-run homer, and there were two more dingers in the ninth. Though he struck out three, Biittner's 40.50 ERA, combined with a $50 fine for throwing over the head of outfielder Del Unser,15 ensured the end of the lefty's pitching career.
But Biittner continued to contribute with the bat. His game-winning eighth-inning two-run homer against the Houston Astros on July 25 allowed the Cubs to maintain a first-place hold over the hard-charging Philadelphia Phillies in the National League's Eastern Division. But the team's slow erosion starting in July turned into a complete collapse as the Cubs lost 28 of their final 39 contests, finishing the season with a disappointing .500 record. Excepting a dip in August, Biittner remained one of the Cubs' few consistent players. He was among the team leaders in runs scored (74), hits (147), doubles (28), homers (12), RBIs (62), and average (.298). He finished at a .341 clip in his final 91 at-bats, including a four-hit outing against the Phillies on September 26 in which he came within a triple of the cycle.
Free agent-eligible, Biittner made clear his desire to continue playing just 400 miles east of his native Pocahontas, Iowa: "I'm looking forward to finishing my career with the Cubs. … I like it here, and I'll probably move to Chicago by next year if we get together on any kind of a multiyear contract."16 Though Biittner re-signed, the Cubs remained active in the offseason. The November 30 free-agent signing of slugging left fielder Dave Kingman put Biittner in a bind aptly captured by The Sporting News columnist Richard Dozer: "[Biittner] will try hard to maintain his 'just-glad-to-be-here' attitude in the face of the Kingman deal and the recovery of a gimpy Bill Buckner. These events guaranteed him less time at first base and in left field."17
Biittner's reduced role was quickly evident as the "forgotten portswinger"18 got only 47 at-bats in the Cubs' first 42 games of 1978.19 When the chronically injured Buckner was sidetracked in June, Biittner put together a 15-game hitting streak (the franchise's longest in two years). After a move to left field when Kingman was sidelined, Biittner was returned to a reserve role the rest of the season, achieving a .257-4-50 batting line in 343 at-bats. In December the Atlanta Braves, in the market for a left-handed-hitting first baseman, approached the Cubs about Biittner but nothing came of this.
Biittner remained in Chicago the next two years, never capturing 300 plate appearances in either season. He teamed with a pair of seldom-used teammates to anoint themselves "The Riders of the Lonesome Pines." But little use did not translate to a lack of clutch hitting. On August 15, 1979, Biittner, in a rare starting assignment, was a homer shy of the cycle in leading the Cubs to a 6-5 win over the San Francisco Giants. Two days later, his two-run pinch-hit single spurred a come-from-behind win over the San Diego Padres. With reference to Biittner's 1979 batting average, Richard Dozer offered, "How many clubs have a [guy] who hits .290 but can't find his way into the lineup half the time?"20
But Biittner earned distinction of a long-remembered sort on September 26, 1979. A solid defensive player, "Buckeye" (as his teammates called him) was playing right field in Wrigley when the New York Mets' Bruce Boisclair hit a sinker to right. "I caught it, but my glove opened up when it hit the ground, the ball rolled out and my cap covered it up," Biittner related in a Chicago Sun-Times interview 23 years later. He was unable to find the ball so "Jerry Martin came running over from center field [to help]. He's laughing into his glove and yelling, 'It's under your bleeping cap.' The Bleacher Bums are shouting, 'Hat! Hat! Hat!'"21 Biittner recovered in time to throw Boisclair out at third base.
In 1979 the Cubs experienced another late-season collapse. Post-mortem speculation focused on possibly trading Buckner for a needed asset elsewhere and moving Biittner to first base. When the 1980 season began, Biittner's departure was rumored to make room for prized prospect Karl Pagel. Neither scenario developed as Biittner carved a role as a deluxe pinch-hitter for the last-place Cubs. On October 5, 1980 – the last day of the club's miserable season – Biittner stroked an eighth-inning pinch-hit single off Pittsburgh Pirates righty Don Robinson. It was his 46th pinch-hit as a Cub, tying a franchise record.22
For the third time in four years, Biittner entered the offseason as a free agent.23 He had moved to Chicago three years earlier and was extremely popular among both fans and the press. He hoped to stay. But when the Cubs were slow in offering Biittner an extension – "I felt it was a slap in the face," he said24– he was selected in the free-agent draft by three teams. On January 12, 1981, Biittner became the first player signed by the Cincinnati Reds since the advent of free agency five years earlier. Reds general manager Dick Wagner commented, "I've always said that if I had to fight my way out of a brawl, I'd pick Larry. He has that kind of intensity."25
Biittner saw very limited play in the strike-shortened 1981 campaign. The next season the reserve player was the only .300 hitter for a Cincinnati team that was a shadow of its former Big Red Machine success. Biittner was released by the Reds on December 6, 1982, and signed with his first franchise three weeks later. Hopeful of receiving more play as the Rangers' designated hitter, he was primarily assigned to the all-too-familiar role as deluxe pinch-hitter. On August 8, 1983, Biittner lined a run scoring pinch-hit double to left field in Boston's Fenway Park to help lead the Rangers to a 12-7 win over the Red Sox. The hit – his 96th (and last) pinch-hit – placed Biittner 12th all-time for career pinch-hits. On September 29, 1983, Biittner made his last major-league appearance – appropriately as a pinch-hitter – in Minnesota. He was released a month later and retired. Biittner's departure left just two active players who had once worn a Washington Senators uniform: Jeff Burroughs and Toby Harrah (retired in 1985 and 1986 respectively).
Biittner returned to Chicago, where he worked as a commodity trader on the floor of the Mercantile Exchange and dabbled in real estate. In 1990 he moved to Pocahontas, where he farmed with an ex-brother-in-law. Twenty-two years earlier, Biittner had married Rolfe, Iowa, native Ann Janette Cleal shortly before his selection in the 1968 amateur draft. They met in the summer after his college sophomore year when she was a senior in high school. The union lasted 21 years and produced two sons – Thomas and Robert – before their 1989 divorce.
Biittner demonstrated both a keen sense of humor and a generous approach to fans throughout his career. In 1979, while teamed with veteran righty Ken Holtzman during the hurler's second stint with the Cubs, Biittner joked, "Holtzman has thrilled three generations of Cub fans. He helped plant the [outfield] ivy."26 In September of that year Biittner accompanied a handful of teammates to a children's baseball clinic. In retirement he was often tapped by former teammates to participate in golf tournaments benefiting the Baseball Alumni Association and other charitable organizations. For many winters he participated as a coach at the Arizona-based Randy Hundley Fantasy Baseball Camps. Biittner was also an avid hunter and (more so) fisherman.
In 1970, when Biittner launched his major-league career, he admitted, "Being a big-league player has been my dream ever since I was a little bit of a kid."27 This childhood dream was fulfilled with a .273-29-354 line in 3,151 at-bats over 14 seasons. During this time he played for some of the most famous managers of the period: Ted Williams, Whitey Herzog, Billy Martin, and Gene Mauch. Taskmasters all, they came to appreciate Biittner as the consummate team player, a label evidenced by the Iowa native's quotes early in his career: "I more or less try for average, rather than go for the long ball. … The home runs will come if you make contact. I like RBIs. They're the most important thing for the good of the team."28
Bittner died of cancer on January 2, 2022, in his hometown in Iowa. He was 75 years old.
This article was published in "The Team That Couldn't Hit: The 1972 Texas Rangers" (SABR, 2019), edited by Steve West and Bill Nowlin.
 Last revised: February 25, 2023 (zp)

Sources
The author thanks Larry Biittner for personal input provided in phone interviews on August 18 and September 4, 2015. Thanks also to Rod Nelson, chair of the SABR Scouts Committee, and Karl Green, chair of the Collegiate Research Committee, for their valuable input.
Websites
Ancestry.com.
chronicletimes.com/story/1457659.html.
sites.google.com/site/iahsaasports/iowa-high-schools/defunct-high-schools/pocahontas-catholic/pocahontas-catholic-boys-basketball.
iahsaa.org/basketball/Archives/bb_hall_of_fame.pdf.
dbq.edu/media/athletics/pdfs/BS2013.pdf.
bleedcubbieblue.com/2008/1/28/92951/1830.
cubsfantasycamp.com/cubs-coaches/.
Notes
1 " 'Nobody's Caddy!' Says Cubs' Biittner," The Sporting News, September 8, 1979: 35.
2 "Reuschel, Biittner Deliver Big for Slipping Cubs," The Sporting News, August 13, 1977: 10.
3 Robert Elliott Flickinger, The Pioneer History of Pocahontas County, Iowa (Fonda. Iowa: G. Sanborn, 1904), 143.
4 Biittner was inducted into the Buena Vista Athletic Hall of Fame.
5 During this period Biittner appears to have played with the semipro Halstead (Kansas) Cowboys as well.
6 scouts.baseballhall.org/report?reportid=02691&playerid=biittla01.
7 "Biittner Keeps Both His Eyes on Ball," The Sporting News, August 29, 1970: 40.
8 "Biittner – Hard to Spell, Tough at Plate," The Sporting News, June 19, 1971: 20.
9 "Infield Still Rangers' Danger Spot," The Sporting News, March 25, 1972: 40.
10 "Husky Biittner Wisely Shuns Mania for HRs," The Sporting News, July 29, 1972: 24.
11 Ibid.
12 "Critics Fault Ranger 'Suicide' Youth Drive," The Sporting News, August 5, 1972: 21.
13 Biittner took the mound as a reliever in two hopeless games for the Zulia Eagles. He went unscored upon in three innings. This was not his first professional appearance on the hill; he made made at least one similarly hopeless appearance in the Instructional League.
14 "Did Expos' G.M. Jim Fan on Jarvis?" The Sporting News, January 12, 1974: 39.
15 The ensuing rhubarb resulted in the ejection of Franks and player-coach Randy Hundley.
16 "Cubs Expect to Sign Six-Year Vets," The Sporting News, October 15, 1977: 10.
17 "Helping Cubs on New Year Resolutions," The Sporting News, January 14, 1978: 54.
18 "Cubs Enjoy Lefty Luxury With Gross in Groove," The Sporting News, June 10, 1978: 17.
19 One such at-bat included a walk-off home run in the Cubs' home opener on April 14.
20 "If Cubs Fail to Deal, It'll Be Long Season," The Sporting News, March 8, 1980: 24.
21 Josh Wilker, "Larry Biittner in … The Nagging Question," Cardboard Gods. (,cardboardgods.net/2007/05/11/larry-biittner-in-the-nagging-question/ ).
22 The record was broken by Dwight Smith in 1993.
23 In at least one stage of his career, Biittner was represented by partners Jim Bronner and Bob Gilhooley; from 1966 to 1970 Gilhooley played in the minor leagues.
24 "Big Cub Broom Set to Sweep," The Sporting News, December 6, 1980: 59.
25 "National League Flashes," The Sporting News, June 20, 1981: 20.
26 "Mick, a Mighty Oak Is He, Riding Cub Lonesome Pines," The Sporting News, May 19, 1979: 19.
27 "Biittner Keeps Both His Eyes on Ball."
28 Ibid.
Born
July 27, 1945 at Pocahontas, IA (USA)
If you can help us improve this player's biography, contact us.
https://sabr.org/sites/default/files/BiittnerLarry.jpeg
600
800
admin
/wp-content/uploads/2020/02/sabr_logo.png
admin
2012-01-04 20:27:49
2023-02-25 11:05:01
Larry Biittner