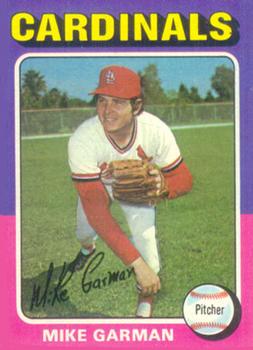 ---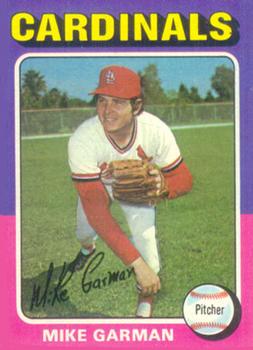 "I got traded for him and now he's my insurance broker," said Bill Buckner in 2011.1 Buckner was recalling a January 1977 trade when the Los Angeles Dodgers sent both him and Ivan de Jesus to the Chicago Cubs for Mike Garman, Rick Monday, and a minor-leaguer. Buckner settled in Boise after his baseball career; Mike Garman was born in Idaho.
In a February 2018 interview, Garman remembered the trade. It wasn't just that they were traded for each other — they were with each other at the time. "We were hunting for pheasants together on my farm when we found out we were traded for one another."2
Caldwell, Idaho, is situated on the Boise River along a natural passageway from the Rocky Mountains to the Pacific Northwest and has been dubbed "The Treasure of The Valley." It was founded in 1883, as the Oregon Short Line Railway was routed through the area. The city soon offered waterways and irrigation canals as well, forming the basis for an agricultural center.
Michael Douglas Garman was born in Caldwell on September 16, 1949. The city had doubled in size in the prior 20 years but was still small, with a population of 10,487 at the time of the 1950 census. "Before the turn of the last century our family came out from Chicago and homesteaded in Wilder, Idaho. Dad and my mom still live on that hill – Garman Hill. When I played, you could reach me at Garman Hill. It's on the state maps. Mail could just be addressed to me at Garman Hill."3 Mike's parents were Houston and Nadine Garman. Mike had an older brother, Steve, and a younger sister, JoAnn. "We have a family farm, but he was production manager for Crookam Seed Corn Company for 40 years."
Mike came from a family that played baseball. His father, Houston Garman, had been a left-handed pitcher who spent 1949 and 1950 in the Pittsburgh Pirates organization, though his record for the Modesto Reds in the Class-C California League was a disappointing 2-11 in 1949.4
Mike was All-State in both basketball and football, but as Tom Fox wrote, "There was little suspense as to what Mike Garman would do after high school. He was dominant in three sports at Caldwell High — football, basketball, and baseball — but it was on a pitcher's mound where he truly belonged."5 Garman was scouted heavily by every major-league team. Fox wrote that it wasn't unusual to see him strike out 17 opponents in a game. His brother Steve said, "He was very dominating. Kids were scared to bat against him. I'm sure he threw in the mid-90s back then. He dominated every game."6 Coach Charles Avaro said Garman had started 33 games for him and only lost four.7 Though he selected baseball, he had been named an All-American in basketball and had basketball scholarship offers from UCLA, USC, and Idaho.8
At age 17, he was selected by the Boston Red Sox in the first round of baseball's June 1967 amateur draft, the third player chosen — and selected before any other pitcher in the country that year9 On June 9, he was signed by Red Sox scout Earl Johnson. His bonus was later reported as having been $55,000.10 Despite the scholarship offers, Garman already had a family to support. He used the bonus to buy a home in Caldwell, where he lived for many years.11
At age 17, Mike had married Linda Lee Lanfear, his Caldwell High School sweetheart, during their senior year, on February 4, 1967. "She was the cheerleader and I was the star," he laughs.12 At the time of the draft, Mike was reported to be the "father of a 6-week-old son."13
Mike credits Linda: "She's the one I owe everything to. Being gone and raising two kids. The years I played baseball, we lived in 54 different places. I give her all the credit for the kids and the whole bit. I'd fly into a town and she'd have to set the apartment up, do all the utilities, get all that stuff done — and I was gone. That was a marriage that wasn't supposed to work. Fifty-one years later…."14
The Garmans have two sons, Gregory and Sean. "They were both really good baseball players" Mike says. "Greg went to Maricopa Junior College in California. He was voted right-handed pitcher of the year in the junior college league down there, and then he got a scholarship to Lewis and Clark, a four-year school. They were NAIA national champion for a number of years. But he blew his shoulder out and couldn't play. Sean played at CSI [College of Southern Idaho] in Twin Falls, a junior college, and they went to the national JuCo Tournament in Colorado. He was signed by the St. Louis Cardinals after his sophomore year, in the 16th round. He played professionally a couple of years."15
Garman threw and batted right-handed, and grew to become 6-foot-3, listed at 198 pounds.16 Having a father who had been a professional baseball player no doubt helped both Steve and Mike Garman. "He was our Little League coach all the way through. He had really a good perspective on pitching."17
Mike's brother Steve had been drafted two years before Mike, selected in the 31st round of the 1965 draft by the Baltimore Orioles. Steve attended the University of Idaho instead, but the year after Mike was selected, he re-entered the January 1968 secondary draft and was also a first-round selection, picked #2 overall by the San Francisco Giants. He primarily played third base during his two years of pro ball, but also filled in in the outfield, at first base, and at shortstop. His record shows with the Medford Giants (Class A-) in the Northwest League, batting .231 in 76 games and committing 12 errors in 171 chances at third base. He played in a rookie league (Pioneer League) in 1969 for the Great Falls Giants. He hit .250 in 22 games. Steve pitched one inning each year and didn't give up a hit or walk a batter either time. Mike said of his brother, "He didn't really like baseball. He was a football player. But he was a good baseball player, a position player."
Houston Garman was a left-handed pitcher and Mike was right-handed — at baseball. Oddly, though, Mike explained, "I wish I had been left-handed like him. I do everything left-handed except throw. Throw and bat. I write left-handed. I play tennis naturally right-handed and I play ping-pong naturally left-handed. That's being screwed up!"18
The Red Sox assigned Mike to Single-A ball in 1967 and he pitched for two of their farm teams — the Winston-Salem Red Sox (Carolina League) and then the briefest of stints with the Greenville (South Carolina) Red Sox — for just one inning — in the Western Carolinas League. In that one inning, he walked two and gave up three hits, charged with two earned runs. "It was raining, and slippery, and I was off-balance," he said several years later. "I hurt my arm on a pitch. They operated to remove bone chips from my elbow."19 For Winston-Salem he appeared in six games, for a total of 24 innings and a 6.75 ERA; his record was 1-3.
In 1968 he put in a full season with Greenville. He worked in 20 games, starting 16 of them. Though his record was 5-7, he had a decent 3.73 ERA. In 1969 he put in a full season at Winston-Salem, under the same manager he had had in 1969 – Matt Sczesny. Garman started 24 of 29 games, worked 162 innings (striking out a league-leading 183 batters) and recorded an ERA of 3.11. His record was 10-12 — but, he told the Boston Herald at the time, "In those 12 games, our club was shut out seven times."20 He also led the league in wild pitches.21After the league season was over, he was called up to the Boston Red Sox.
Garman's debut was on September 22, 1969, at Boston's Fenway Park, where the Red Sox were hosting the New York Yankees. Neither team was in the running for anything of note. The Red Sox were in third place, 24 ½ games behind the first-place Baltimore Orioles. The Yankees were in fifth place, 30 ½ games back. It was still an intimidating experience for a young pitcher who had been a teenager just six days earlier.
The game did not start well for Garman. He walked the first two batters, struck out one, threw a wild pitch that allowed both baserunners to advance, then walked the bases loaded. He was fortunate to induce two groundouts; only one run to have scored. "I had been 20 for six days. As young as I was, and starting against the Yankees. If I could have dug a hole behind the mound at Fenway Park and crawled into it, I would have."22 In the top of the third, the Yankees took a 3-0 lead, but in the bottom of the fourth, Red Sox batters bailed out Garman, scoring four runs to take the lead. The game ended well; Garman won the game. When he walked his sixth batter of the game in the top of the eighth, manager Dick Williams felt he was tiring and brought on Sparky Lyle, who worked the last two innings and saved the game for Garman. "I have never seen a young pitching prospect with so much stuff," declared pitching coach Darrell Johnson.23
It was, however, the last game Williams managed; he was replaced by interim manager Eddie Popowski after the game. The news about Williams being fired dominated the postgame news. "The clubhouse was crazy that night. The clubhouse was just absolutely chaos — all the reporters in there."24
Garman started one other game, on September 26 against the visiting Detroit Tigers. Garman went 5 1/3 innings; Sonny Siebert got the 6-5 win for the Red Sox. Garman was an undefeated 1-0 with Boston, with a 4.38 ERA. "My problem was that I threw very hard, but I couldn't throw strikes consistently. It was not until I learned to do that that I became a major-league pitcher. I had the stuff to pitch in the big leagues when I was 17, but of course you've got to be able to throw strikes in the big leagues."25
Garman's entire 1970 season was spent in the minors with Louisville, and he struggled a bit, walking more batters (132) than he struck out (127). At one point in mid-June, Red Sox director of player procurement and scouting Neil Mahoney said, "Garman at 20 is the most promising pitcher we have at Louisville. But Garman has also been our biggest disappointment to date."26 He started 27 games and relieved in one other, with a record of 7-13 and a 4.39 earned run average.
In 1971 he was a September callup again. For Louisville, he had 20 starts but relieved in nine games. All told, he struck out one more batter than in 1970, but cut the bases on balls from 132 all the way down to 88, a drop of 44 walks. His ERA improved to 4.19. His record was 8-7. Garman later credited Louisville manager Darrell Johnson for turning him into a relief pitcher. After he joined the Cubs in 1976, he said, "There's money to be made in the bullpen. We've seen that in the last few years."27
Sox manager Eddie Kasko gave Garman three starts in September. Starting the game on his 22nd birthday, he was hit for five runs and didn't complete the fourth inning, but had no decision in the game. The next two games were quite good ones — giving up only two runs over eight innings for a 3-2 win against Mickey Lolich and the Tigers at Fenway and one run over seven innings against the Orioles in a 1-0 loss.
Mike Garman had gotten in a semester at Albertson College earlier, but the Red Sox wanted him to pitch in Puerto Rico over the winter, to get in some additional innings. He never returned to college. Linda Garman had had to quit high school the last semester of their senior year, but she went on to get her GED and a degree in Communications from George Fox University of Oregon. She worked for the State of Idaho for 29 years as a senior consultant in the Department of Labor.28
The September callup pattern held in 1972, but in Louisville Garman furthered the transition to relief pitcher, starting 19 games but relieving in 20. He was developing better control, too, pitching 20 more innings, but with 19 fewer walks. He was 11-9, 4.23. In three Red Sox appearances, the one he started was his worst — against the Detroit Tigers. He only faced five batters before being pulled; four of them reached base and three scored. There was considerable criticism of Eddie Kasko for starting Garman with just 13 games to go in the season, against the Tigers who in the end edged the Red Sox by a half-game to win the American League East.
For the next six seasons, Garman remained in the big leagues. The Red Sox couldn't send him to the minors; they were out of options. The team saw true potential, and didn't want to lose him so he was kept with the big-league team all of 1973, though used only infrequently: 1 2/3 innings in April, the same in May, 3 1/3 innings in June, a total of nine innings in July, but none in August, and then 6 1/3 innings in September. In 22 innings over 12 games, he had neither a win nor a loss but had a WHIP of 2.136 due to 32 hits and 15 walks, and an ERA of 5.32. He had, Chicago Tribune writer Condon wrote, "less work than a guy selling blindfolds at a topless dancing show."29 The Red Sox decided they couldn't keep waiting for him to live up to that potential. In December, he was one of three pitchers traded to the St. Louis Cardinals in a six-player swap.30
"I have a lot of fond memories of Fenway," Garman recalled, "and especially Mr. Yawkey. He'd come out and dress down. There are two or three of us that he would play pepper with. He loved it. He liked to play pepper. When I got traded, he called me personally afterward and just said, 'Mike, I think the world of you but I think in the long run this is going to be the best thing for you.' And he was right."31
That doesn't mean he was that happy at the time.
Perhaps the National League was more to his liking. Perhaps he simply — all of a sudden — lived up to his perceived potential. The Cardinals definitely gave him work. He had an excellent year for St. Louis in 1974. He was one of a tandem with left-hander Al Hrabosky, who appeared in 65 games and finished 31. Garman appeared in 64 games and closed 30. Garman led the team in ERA at 2.64. His record was 7-2.
The two — Hrabosky and Garman — wound up almost even in appearances and finishing games in 1975, and both improved in ERA (Garman brought his down to 2.39), but the 13-3 Hrabosky had much more success with wins and losses; Garman was 3-8. He was credited with 10 saves; Hrabosky had 22. Without question, Garman was pitching in "The Mad Hungarian's" shadow. On October 28, the Cardinals traded Garman to the Chicago Cubs for middle-infielder Don Kessinger and a player to be named later, a minor leaguer.
Garman is not pleased with how he had been handled by the Red Sox. "I still hold a grudge," he admitted. "In '73, I was there the entire year. That was the first year of the designated hitter rule.32 I think we had almost 70 complete games that year. We had five starters who had won 20 games a year at one time in their career. I pitched in 12 games and had 22 innings the entire year. Bob Bolin was our short relief pitcher and he only pitched in 39 games. And then I was traded to St. Louis. The next year, I appeared in 64 games. The year after that I set a franchise record for the most appearances ever at that time by a pitcher for the Cardinals. What a difference."33
Though fewer men reached base on him per inning in 1976, his ERA leapt to 4.95. His record for the Cubs was 2-4. He started only two games, both times when he was pressed into duty in the second game of doubleheaders. He lost both those starts. He worked in relief in 45 other games.
And he was on the move again, in the January 1977 trade to the Dodgers that involved Bill Buckner, though the trade was apparently "spurred by a financial impasse" between the Cubs and Rick Monday, who "priced himself off the Cubs' roster."34 Garman hadn't been happy in Chicago. "I'd like to thank the Dodger organization for taking me out of Chicago," he said.35
Remarkably, the trade to the Dodgers reunited him with teammate Reggie Smith. The two had been on the Red Sox for the years 1971-73, and on the Cardinals in 1974 and 1975. They played together on the Dodgers in 1977 and 1978.
For the Dodgers, he appeared in 49 games, finishing 30 of them. He built up wins to be 4-0 through June, with a 2.51 ERA. By season's end, his ERA was still quite good, at 2.73, but he'd lost each of his final four decisions to finish 4-4.
In 1977, Garman pitched in postseason baseball, earning a save in Game Three of the National League Championship Series against the Phillies. He hit one batter, but didn't allow a base hit. He appeared in two World Series games, pitching the ninth through the 11th inning in Game One against the Yankees, striking out three and only allowing one hit. He was replaced by a pinch-hitter, and the Yankees won in in the 12th. In Game Four, he pitched the top of the ninth and gave up a single, but no runs. The Yankees held a 4-2 lead, and the Dodgers failed to score in the bottom of the ninth.
Garman started the 1978 season with the Dodgers and was 0-1 after 10 appearances. On May 20 he was traded to the Montreal Expos for two pitchers, lefty Gerry Hannahs and righty Larry Landreth. For the Expos, he appeared in 47 games, closing 29. His ERA was remarkably consistent for the two clubs, 4.41 for L.A. and 4.40 for Montreal.
On March 30, 1979, near the end of spring training, he was released by the Expos. He was listed on the roster of two Pacific Coast League teams that year, Portland and Tacoma. He pitched for Portland through June, and was then dealt to Tacoma for Rob Ellis. The September 8 issue of The Sporting News gave his unofficial combined record as 5-3, with a 4.82 ERA. That was the last year he was in organized baseball.
"What happened is that I had a rotator cuff problem. That's why the Dodgers traded me to Montreal. I was known as a hard thrower. I didn't trick anybody. I threw the ball by people. When my arm…I got tired of pitching and having tears squirt out of my eyes, because of the pain. They didn't have the surgery they have now where they can repair a rotator cuff and tighten it up and you can come back and throw harder than you did before. They didn't have that surgery, so my career was pretty much over. I tried to see if I could heal my arm and come back from it, but you can't with a tear.
"I knew my career was over, and I had a farming operation going here in Wilder at that time. My father had orchards that he was involved in. But my brother and I had a corporation, raising seed corn as a crop. I did that for 13 years after I retired out of baseball."
His brother Steve kept farming, but Mike took a position as an agent with an insurance firm in Caldwell. "Farm Bureau is an insurance company here in Idaho and we write a lot of insurance for big farms and ranches. I knew everyone in the area. I went to work for Farm Bureau. I'm retiring here at the end of March after 25 ½ years of being with them.
"Life's been good here in Idaho. It's a great state."36
Last revised: March 8, 2018
Sources
In addition to the sources noted in this biography, the author also accessed Garman's player file and player questionnaire from the National Baseball Hall of Fame, the Encyclopedia of Minor League Baseball, Retrosheet.org, and Baseball-Reference.com.
Acknowledgments
This biography was reviewed by Norman Macht and fact-checked by Kevin Larkin.
Notes
1 Tom Fox, "Catching Up With Caldwell's Mike Garman," Idaho Press-Tribune, June 5, 2011. https://www.idahopress.com/sports/catching-up-with-caldwell-s-mike-garman/article_8d753972-8f3f-11e0-9cec-001cc4c002e0.html
2 Author interview with Mike Garman on February 21, 2018. He added, "My nickname was 'Pickles.' He said, 'Pickles, you know, the Dodgers are going to go to the World Series next year.' I said, 'Yeah, I know.' It turned out good for him, though. When he went to Chicago, he met Jody. He had some great years there, and they got married, so all in all it really worked out good for him."
3 Ibid. Both parents are still living, both 92 years old at the time of the interview.
4 Garman said, "My dad pitched for the University of Wisconsin and World War II broke out. He enlisted, went to radio school, and became a radioman in the Navy. He was on a ship for a couple of years. When he got out, he started pitching again and the Pittsburgh Pirates signed him." February 2018 interview.
5 Tom Fox.
6 Ibid.
7 Joe Cashman, "Idaho Pitching Whiz Red Sox Top Draft Pick," Boston Record American, June 7, 1967: 18.
8 Don Whitely, "Sox Vie With Colleges for Top Draft Choices," Boston Globe, June 7, 1967: 40.
9 Selected #1 overall was Ron Blomberg (New York Yankees) and #2 was Terry Hughes (Chicago Cubs). Garman was third.
10 Clif Keane, "Lyle, Garman Holdouts; Moret's Shoulder 'Stiff'," Boston Globe, February 19, 1972: 21.
11 Tom Fox.
12 February 2018 interview.
13 Associated Press, "Blomberg, Hughes No. 1 Draft Choices,' Augusta Chronicle, June 7, 1967: 9.
14 February 2018 interview.
15 For Sean Garman's professional baseball stats, see: https://www.baseball-reference.com/register/player.fcgi?id=garman001sea
16 More often than not, his weight was listed annually as closer to 215. Garman struggled some with weight issues throughout his career. He picked up the nickname "Pickles" in St. Louis (from Bob Gibson) because of his propensity to eat as many as a quart at a sitting. See Ross Newhan, "Dodgers Weigh the value of Garman," Los Angeles Times, August 5, 1977: E1.
17 February 2018 interview.
18 Ibid.
19 David Condon, "'Real' Easy Street Still Eludes New Cub Hurler," Chicago Tribune, October 30, 1975: C1. Garman literally lived on Easy Street in Caldwell.
20 Bill Liston, "Garman, Sox Win, 4-3," Boston Herald, September 23, 1969: 45.
21 In both strikeouts and wild pitches, Garman tied for the league lead.
22 February 2018 interview.
23 Fred Ciampa, "Red Sox Unveil Garman in 'Year of the Rookie," Boston Record American, September 23, 1969: 4.
24 Ibid. The game was one of the first games of Yankees catcher Thurman Munson; Garman struck him out twice.
25 Ibid.
26 Neil Singelais, "Garman Poses Paradox to Sox," Boston Globe, June 28, 1969: 89.
27 Richard Dozer, "New Cub Garman Likes Role As Relief Hurler," Chicago Tribune, January 9, 1976: C3.
28 February 2018 interview.
29 David Condon.
30 Garman said, "The Red Sox didn't think that John Curtis and Lynn McGlothen or myself would go on to have good major-league careers. We went on to have decent careers. I think if they would have held onto us, the outcome of that 1975 World Series could have been different." February 2018 interview.
31 February 2018 interview.
32 As a major-league batter, Garman actually had more hits in the American League than in the NL. For the Red Sox, he was 4-for-11 (.364), all singles, with one run batted in — an early run in a 1969 game the Red Sox ultimately won, 6-5. In the National League, he was 1-for-31 (.032), with 13 strikeouts.
33 Ibid.
34 Richard Dozer, "Pay Impasse Sends Rick to Dodgers," Chicago Tribune, January 12, 1977: C1.
35 "Charmin' Garman," Chicago Tribune, January 21, 1977: C1.
36 February 2018 interview.
Born
September 16, 1949 at Caldwell, ID (USA)
If you can help us improve this player's biography, contact us.
https://sabr.org/sites/default/files/GarmanMike.jpg
600
800
admin
/wp-content/uploads/2020/02/sabr_logo.png
admin
2018-03-08 10:25:08
2020-04-09 14:40:22
Mike Garman