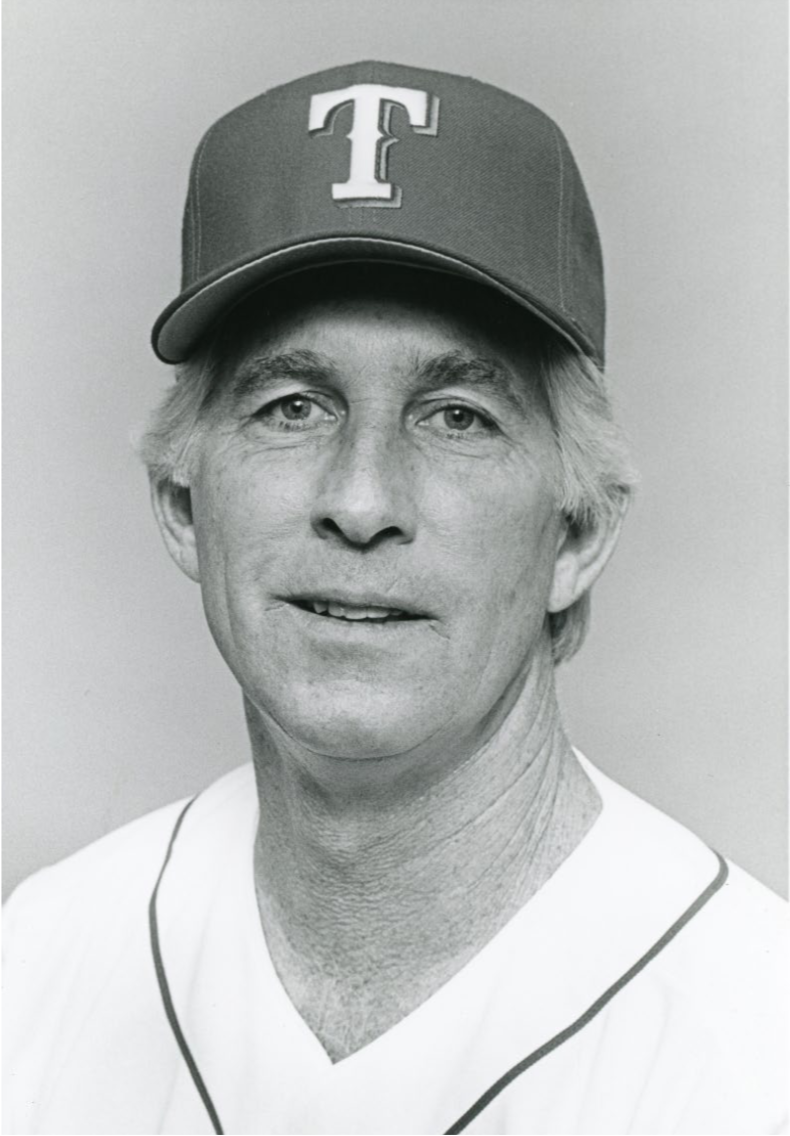 ---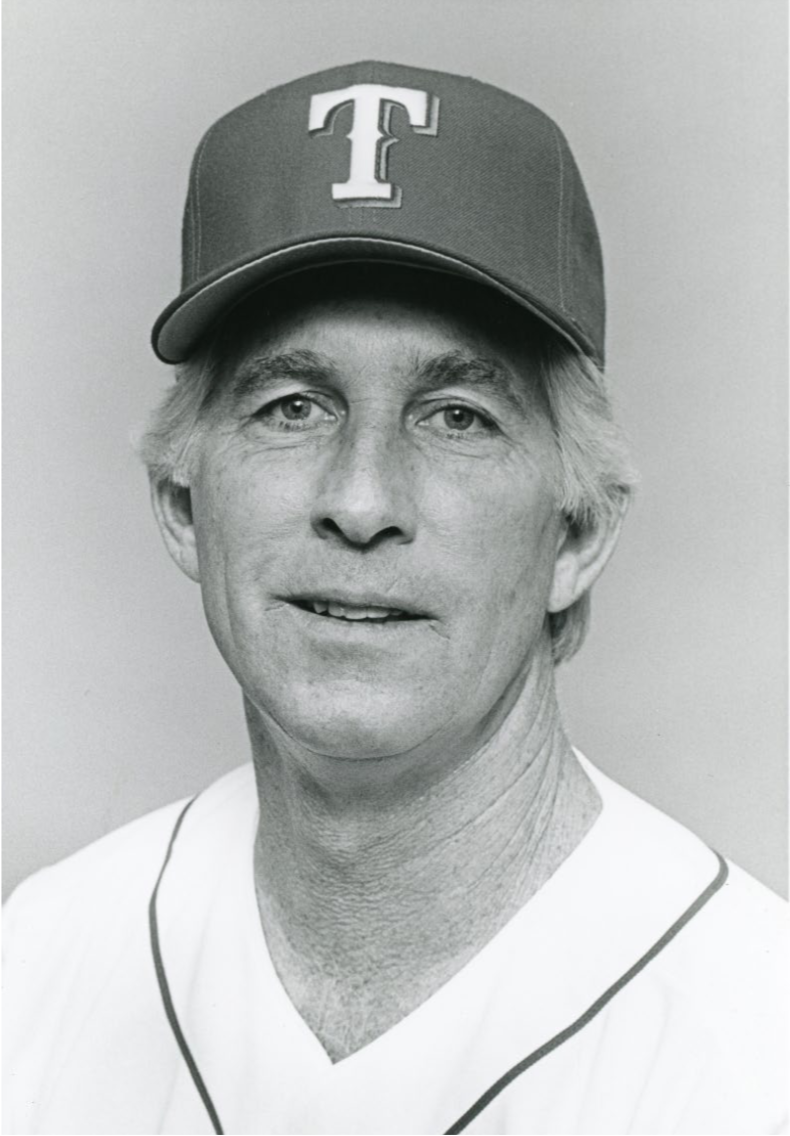 Mike Paul, a veteran of a half-century in professional baseball, was born on April 18, 1945, in Detroit. Michael George Paul was the oldest of seven children born to George and Theresa Paul. George Paul was a police officer in Detroit, but thought it was becoming too dangerous there and moved the family to Compton, California, when his oldest child was in the eighth grade.
Mike attended Pope Pius X High School in Downey, California. There, as a senior starting pitcher, he was named the Catholic League's Most Valuable Player in 1962. After high school he was a starting pitcher at Cerritos Junior College in Southern California. The left-hander was 13-0 and named the Most Valuable Player of the Metropolitan Conference in 1965. That year, Paul received a two-year scholarship to attend the University of Arizona. Although plagued early with some arm troubles, Paul was 8-2 and helped lead the Wildcats into the College World Series in 1966. His highlight was pitching a complete-game "do or die" 6-1 victory over an Arizona State University team featuring Reggie Jackson late in the season. In the College World Series, Paul led Arizona over Northeastern University in its only victory in the tournament.
During these years, Paul played in the summer leagues and in 1967 his team in Tucson had the chance to face the Cleveland Indians' Double-A club. It was at that game that Indians scout Hank Peters first spotted Paul. Later that year, the Indians drafted him in the 20th round of the amateur draft. He signed a contract with a $500 bonus and reported to Reno in the California League. In Reno, Paul's arm strength and velocity improved and he was promoted to Triple-A Portland at the end of July. There Paul began a lifetime friendship with teammate Ray Fosse. In his first year of professional ball, Paul had a 2.34 ERA and, most impressively, struck out 140 batters in 104 innings pitched.
The Indians invited Paul to spring training in 1968. His spring performance, including four shutout innings against the Chicago Cubs on March 16, was so promising the Indians were ready to bring him up. But Paul was only two months away from graduating from the University of Arizona. So the Indians assigned him to Reno and Paul commuted and pitched on the weekends until he graduated from the University of Arizona with a bachelor of science in physical education in May. After graduating, Paul was quickly promoted and joined the Indians in Minnesota.
Less than a year after being drafted by Cleveland, Paul made his major-league debut, against the Twins in Minnesota. That night, May 27, 1968, Paul replaced Stan Williams on the mound in the seventh inning and was credited with a save by allowing one hit in 2⅔ innings to secure a 3-1 victory. Paul went on to pitch in 36 games for the Indians that season with a 5-8 record and three saves. Near the end of the season, Paul started and won a game in New York against the Yankees that helped secure the Tribe's third-place finish in the American League. Although he started seven games, the young left-hander couldn't break into the starting rotation that year as Cleveland's staff included Sam McDowell (1.81 ERA), Luis Tiant (1.60), Sonny Siebert (2.97), and Williams (2.50). In his rookie season, Paul roomed with young slugger Tony Horton, who had also gone to high school in Southern California.
Paul threw a fastball, a curveball, and a changeup, but his fastball was what led to his early success. Shortly after his major-league debut, his batterymate, Duke Sims, noted: "(Paul's fastball) moves only a couple of inches, but that's all you need to keep it off the fat part of the bat and mix up a hitter. It's his surprisingly good control that makes the difference. He's sneaky fast. Slow windup and the ball explodes."1
After the 1968 season, Mike Paul married Rosalie Ruiz and they spent their honeymoon in Venezuela, where he pitched in the Venezuelan winter league. Playing winter ball in Venezuela, Puerto Rico, and Mexico was an annual ritual for Paul and it was made easier by having a wife who spoke fluent Spanish. Playing in the winter also allowed Paul to make extra money during a time when the major-league minimum salary was $10,000. He also hoped it would give him an advantage in spring training the following season in trying to make the major-league club.
The 1969 season began poorly for the Indians, who lost 15 of their first 16 games and never recovered, losing 99 games. Paul was a spot starter and long reliever, striking out 98 batters in 117⅓ innings pitched. In 1970, Paul struggled and was sent to Triple-A Wichita after the All-Star break until September. After a season in which he was 2-8 with a 4.81 ERA in 30 games for the Indians, Paul headed again to winter baseball. There he hurt his shoulder and came to spring training in 1971 injured and in pain. As Paul put it, "There were no surgeries back then – it was cortisone shots and pain pills."2 The Indians sent the lefty to Wichita to start the season and he remained there until he was recalled in midsummer. Paul continued to struggle with a sore arm and his strikeout rate plummeted to 33 in 62 innings pitched.
At the busy Winter Meetings in December of 1971, there were 15 trades involving 53 players in five days. In one of those trades, the Indians swapped Paul, pitcher Rich Hand, catcher Ken Suarez, and outfielder Roy Foster to the Texas Rangers for pitchers Terry Ley, Gary Jones, and Denny Riddleberger and outfielder Del Unser. The Rangers had just finished their last season as the Washington Senators and would begin playing in Arlington, Texas, in 1972. Mike Paul learned of the trade while pitching in winter ball in Puerto Rico. His manager, Eddie Lopat, pulled him aside and told him he had received a telegram announcing the trade. The left-hander remembered thinking it was probably time for a change after several years with Cleveland. Paul said he thought the Rangers traded for him because he always pitched well against the Senators.
At spring training in 1972, Paul experienced a number of changes. For the first time, spring training was in Florida and the Grapefruit League, his new team was managed by Hall of Famer Ted Williams, and the players went on strike just before the season started. The main issue was pension benefits. Paul recalled that back then, with small salaries, pension and health care benefits were very important to the players. During the strike, Paul returned home to Tucson and pitched batting practice for the University of Arizona while living off his earnings from winter ball. After a couple of weeks, the strike ended and the players returned to play a slightly shortened season with a number of additional doubleheaders scheduled.
The 1972 season was Williams's last as a manager. Paul said he thought Williams was tired and lost interest after managing for four seasons, and was not thrilled with the team's move from Washington to Texas. Teammate Tom Grieve joked that the Rangers were so bad that year that they made the world's greatest hitter quit.3 Although the Rangers ended with a 54-100 record, it was Mike Paul's finest season. Williams used a lot of pitchers and Paul thrived in that system. The lefty pitched in 49 games, starting 20, and was sixth in the AL with a 2.17 ERA. Paul gave up only four home runs in 161⅔ innings. Paul described his success that year as "decent pitching and a lot of luck."4
Ted Williams believed breaking balls were the hardest pitch to hit and he was always encouraging his pitchers to throw more. After pitchers gave up extra-base hits, Williams would often ask them what pitch they threw. If it was a fastball, the pitcher would get a tongue-lashing. Once, after Paul gave up a home run, Williams asked him the dreaded question. Knowing what was coming if he admitted he threw a fastball, Paul lied and told his skipper that he had thrown a curveball. Williams told Paul to make sure to get the ball to move more next time and walked away.5
In 1973, the Rangers hired Whitey Herzog as a first-year manager. Mike Paul liked Herzog. "He treated everyone fairly – he treated me the same whether I had a good outing or a poor outing," the lefty recalled.6 Paul started the year as the number-two starter but struggled, pitching in 36 games, including 10 starts, for the Rangers and had a 5-4 record with a 4.95 ERA. It was a disappointment after his strong 1972 season. On August 31, the Rangers sent Paul to the Chicago Cubs for a player to be named later to strengthen their bullpen. Coming to the Cubs was an easy transition because Paul knew many Cubs players from his years in spring training in Arizona with the Indians. It was also the first time Paul was in a pennant race; the Cubs were in contention until the last week of the season. Paul pitched in 11 games for the Cubs and had a 3.44 ERA in 18⅓ innings.
Paul started the 1974 season with the Cubs, but after two games he was released. Without a job in baseball for the first time in his adult life, Paul called Dallas Green, the Philadelphia Phillies farm director. Green placed Paul with Triple-A Toledo. There, Paul pitched for manager Jim Bunning and amassed a 7-2 record as a spot starter and long reliever. That winter, Paul continued his tradition of pitching in winter ball, this time in Mexico, with the hopes that he might make the Phillies' major-league roster the following year. But it wasn't to be; Paul never returned to pitch in the major leagues.
Instead, Paul pitched in Toledo for the season as a veteran who ate up innings. In 1976, Paul started playing summers in the Mexican League. One of his friends told him the league "isn't pretty, but they are paying," and that was enough for Paul to continue his career south of the border.7 Paul pitched for several teams including Juarez and Mexico City and won 20 games several times through 1982. By then, Paul said, his arm was "trashed" and he "was tired of playing for pesos."8 In 1983, Paul landed a job as the pitching coach for Reno in the San Diego Padres minor-league system. He stayed there for two years and coached up-and-coming star Mitch Williams. In 1985 and 1986, Paul was the pitching coach for Triple-A Vancouver in the Brewers' system.
Through his friend Dave Duncan, Paul was hired by manager Tony La Russa of the Oakland A's as their bullpen coach in 1987. Paul had that job for two seasons, including the 1988 World Series team. (The famous Kirk Gibson Game One-winning home run landed about 50 feet from Paul, who was in the right-field bullpen at Dodger Stadium.)
Paul was hired as the pitching coach for the Seattle Mariners in 1989 and was in that role for three years with manager Jim LeFebvre. While in Seattle, he coached a young, wild, left-handed flamethrower named Randy Johnson. Paul said Johnson was a "very intense competitor" and struggled with his mechanics early in his career.9 In 1992, Paul returned to Oakland as a bench coach and advance scout. After three years with Oakland, Paul was the Texas Rangers' advance scout from 1995 to 2001. After scouting for several teams, Mike Paul landed a job with Colorado in 2006 and as of 2018 continued to work for the Rockies, scouting both the major- and minor-league players of four teams in the Southwest. Paul and his wife, Rosalie, have two daughters, Amanda and Allison, and as of early 2018 he and his wife still reside in Tucson.
This article was published in "The Team That Couldn't Hit: The 1972 Texas Rangers" (SABR, 2019), edited by Steve West and Bill Nowlin.
Sources
In preparing this biography, the author relied primarily on telephone interviews conducted with Mike Paul on March 26, 2017, and April 12, 2017. Also helpful were articles in The Sporting News on March 30, 1968: 28; June 8, 1968: 24; June 15, 1968: 27; December 18, 1971: 43; and September 22, 1973: 14; as well as Baseball-reference.com.
Notes
1 The Sporting News, June 15, 1968: 27.
2 Mike Paul, telephone interviews with the author.
3 Ibid.
4 Ibid.
5 Ibid.
6 Ibid.
7 Ibid.
8 Ibid.
9 Ibid.
Born
April 18, 1945 at Detroit, MI (USA)
If you can help us improve this player's biography, contact us.
https://sabr.org/sites/default/files/PaulMike.jpeg
600
800
admin
/wp-content/uploads/2020/02/sabr_logo.png
admin
2012-01-04 20:29:58
2012-01-04 20:29:58
Mike Paul