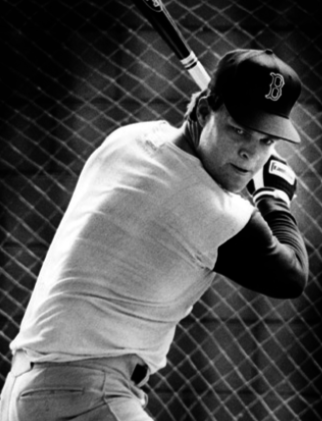 ---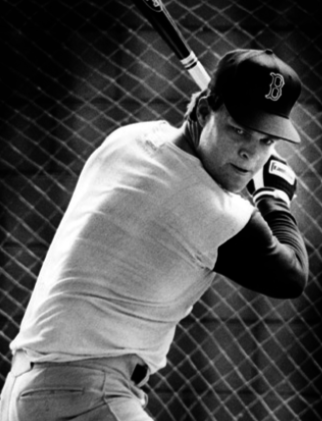 "Now, if I can just get the chance…" an optimistic Pat Dodson remarked during spring training with the Red Sox in 1988.1 Dodson excelled at the Triple-A level, becoming the International League MVP, and was a top prospect in the Red Sox farm system. However, his chances were limited, and success didn't translate to the major-league level. Dodson either underperformed in key moments or became a victim of a numbers game. Still, he saw his first major-league action in September of 1986, during the wild pennant race in Boston, and was able to contribute to the Red Sox team bound for the World Series.
Patrick Neal Dodson was born on October 11, 1959, in Santa Monica, California, the son of Kenneth and Carole (Corrigan) Dodson. Kenneth was a computer programmer at Garrett AiResearch2 and Carole worked as a dispatcher in the trucking industry. Pat had a brother, Kenneth Jr., and a sister, Kristy-Lee. Kenneth was also a baseball coach, so young Pat always knew of baseball from his very early days. "We always found ways to play," he said, including memories of "playing wiffle ball in the backyard."3 Dodson attended Inglewood High School and had a .455 batting average in 1977, and was selected to the second team of the California Interscholastic Federation.4
Dodson attended UCLA from 1977 to 1980, playing on the baseball team in 1979-80 with future major leaguers Tim Leary, Mike Gallego, Dave Schmidt, Don Slaught, and Matt Young. "Playing for UCLA was a dream for me," said Dodson, a West Coast boy who admired the school. As a sophomore in 1979, he had a six-RBI game in a May 7 win over Cal Poly Pomona.5 Dodson finished that year batting .327 with 15 home runs and 46 RBIs for the PAC-10 champions, who finished 21-9 and came within one victory of qualifying for the College World Series. Gary Adams called the team "the hardest working, most unspoiled, scrappy" team he ever coached and of the combination of Dodson at first base and Gallego at second, said, "I don't think there's a better right side in the conference."6
Dodson helped the 1979 baseball Team USA win the Bronze Medal at the Intercontinental Cup, held December 15-26 in Havana. He had six doubles in the tournament on a team with future major leaguers Terry Francona and Joe Carter. "It was a great honor to go there for a young kid like me," he said. The team played before crowds of near 60,000. Team USA was the first US team to visit Cuba in 37 years.7
Dodson was drafted by the Boston Red Sox in the sixth round of the 1980 amateur draft. He spent three years at Class-A Winter Haven (Florida) of the Florida State League, batting .274 and then identical seasons of batting .252 in 1981-82. He started to hit for power in 1982, connecting on 15 home runs. In 1983 Dodson played for the Double-A New Britain (Connecticut) Red Sox of the Eastern League, batting .261 with 12 home runs and 70 RBIs for the Governor's Cup champions. In 1984 he played for Triple-A Pawtucket (Rhode Island) club, batting .257 with 16 homers and 51 RBIs. Still, Dodson was not called up to Boston despite his consistent power numbers. The Red Sox felt Dave Stapleton was their future first baseman, and then during the 1984 season they acquired veteran Bill Buckner. Dodson had to wait for his chance, and later admitted, "I never felt like I was in their plans."8
In the 1985-86 offseason Dodson played for the La Guaira team in Venezuela, and drove in two runs in the clinching game over Aragua in the Venezuelan Winter League playoffs. He and future Red Sox teammate Wes Gardner were roommates.9
Dodson spent the 1985 season again at Pawtucket. On May 16 the Red Sox came to Pawtucket for an exhibition game and Dodson smacked four hits, including two home runs.10 On June 7 he slugged three home runs against the Richmond Braves, each to a different area of the field. On June 21 Dodson was the second out in the bottom of the 27th inning, which was followed by an Ed Jurak walk-off single to defeat the Syracuse Chiefs and end the seven-hour game played over parts of three days.11 Despite hitting 18 home runs, his .223 batting average and only 47 RBIs for the weak Pawtucket team (48-91) made 1985 a season to forget. "I stunk; the whole team stunk in '85," Dodson said. "It was my sixth year in the system and I looked like some guy who never played before."12
Dodson credited Rac Slider, his manager at Winter Haven, New Britain, and Pawtucket, with giving him the motivation through his difficult times. "He was a tough Texan," Dodson recalled, "and as the years went by I valued his lessons on how to carry myself. When you were down he was right there for you. This was during one of my first real experiences of tough times. This guy knows the people around him."13 Dobson also tweaked his workout regimen over the winter, skipping a 17-pound rope as part of his routine.
When he arrived for spring training in 1986, Dodson was helped by a Red Sox legend. "Every morning at 8 I worked with Carl Yastrzemski. He helped me refine a few things and stressed discipline. Everything came together for me. I was stronger all season," Dodson recalled.14 With the hobbling of Red Sox first baseman Bill Buckner, Dodson seemed destined for a Red Sox call-up. "His fielding is very dependable and if he keeps hitting, he'd help us," farm director Ed Kenney commented.15
The motivation paid dividends. In 1986 Dodson had his best season in Organized Baseball. The hope was that he was simply a late bloomer after six years in the minor leagues. "He worked awfully hard last winter," Kenney said. "Maybe he saw the handwriting on the wall, I don't know. But the hard work sure is paying off."16 Dodson was a powerhouse at the plate for Pawtucket in 1986. He was named the International League MVP with stellar power numbers: a .269 batting average with 27 home runs and a league-leading 102 RBIs. On August 15 he broke Jim Rice's Pawtucket record of 93 RBIs set in 1974.17 "This season was my last hurrah and I knew it," Dodson said. "I was going to be a free agent and I knew that I had to produce. It was now or never."18
In 1986 Dodson was finally on his way to Boston, called up on September 2 when the rosters were expanded. "So being here today, getting to the big leagues is a dream coming true," he said.19 "Now that I'm here, I just want to contribute any way I can. The fact that I'm here in a pennant race makes it even more exciting. The Red Sox have been very patient with me. They waited for me to come along."20
Dodson saw his first action with the Red Sox in an exhibition game against the New York Mets on September 4. His first official major-league appearance came on September 5, when he entered the game to play first base in a 12-2 Red Sox win over the Minnesota Twins. His first major-league hit came the next night, September 6, against the Twins, and at a clutch moment. He entered the game to play first base in the ninth inning with the game tied 2-2. With two outs in the bottom of the ninth, Dodson had his first major-league at-bat, against pitcher George Frazier. Dodson grounded the ball between first and second for an infield single. Steve Lombardozzi made a diving stop on it but had no chance to throw Dodson out. Dave Henderson ran for Dodson and scored on a walk-off single by Marty Barrett, giving the Red Sox their seventh straight win.21
"I was lucky that I had an experimental at-bat against the Mets," said Dodson after the game. "It took the edge off. I was a little nervous, but I was trying to more or less downplay it, so I didn't swing at bad pitches. I had two strikes on me, so I was just trying to put the ball in play. I wanted to make sure I handled the pitches right."22 Tom Seaver presented Dodson the ball, with "Joe Frazier" listed as the pitcher instead of George, and Dodson's name misspelled. Seaver apologized for messing up Dodson's memorable item, then gave him the real, properly labeled game ball.23
In Dodson's next at-bat, on September 14 at Yankee Stadium, he pinch-hit for Ed Romero in the eighth inning and slugged his first major-league home run, off Tim Stoddard in an 11-5 Red Sox loss.
On September 15, 1986, a Red Sox offday, Dodson and Lisa R. Dawson, an airline stewardess from California, traveled to Old Orchard Beach, Maine, and went before a justice of the peace to become husband and wife.24
The next night Dodson made his first big-league start, playing at first base and batting third in a 9-3 win over Milwaukee. Dodson went 2-for-4 with two RBIs, two runs scored, and a walk. He was 4-for-6 in his first six at-bats, and credited the Red Sox veterans for their mentorship. "I really didn't know what to expect," Dodson admitted. "But I'd heard from some guys who came up last year that the guys who played every day weren't all that friendly. I haven't found that to be the case at all. Both times before I got base hits last night, I went right up to Wade Boggs to ask him about a certain pitcher. Both times he told me some information that was helpful. … I try to stay in the games even though I am not playing. I talk with Rice after every time he bats about what he's done or hasn't done. … It really helps to talk about hitting."25 Dodson finished September batting .417 with one home run in 12 at-bats and received a one-sixth World Series share and a ring. "Me, I can't complain," he said. "When I arrived, the team was on a roll, and I hadn't done anything to get them there. I didn't contribute but I got to be a part of it."26
While the Red Sox went on to the postseason, Dodson returned to California to work his winter job as a health-club instructor in Manhattan Beach. "I'm not sure about my status," Dodson said. My age makes me a rookie in name only. But I'm not over the hill, either. I think I turned a few heads, though. I hope so."27
"It hasn't been easy for me," Dodson said during spring training in 1987. "I`ve had to work very hard to get better. It's been discouraging at times, but I've never considered giving up. I always felt that if I kept working at it, I could make it one day. … I came to spring training determined to do well because I knew Bill [Buckner] was having trouble with his ankle and that I would have a chance to prove myself. And I think I have proved myself."28 Dodson played a lot at first base in spring training. "Right now my confidence is building because I know I can hit," said Dodson, who batted .364 in his first nine spring games. "I know I have come into my own, as people say. But just to be here playing with these guys gives you confidence, too. It means someone else thinks you can play."29
Overall Dodson batted .319 during spring training and displayed excellent defense at first base. He made the Red Sox roster and was living his dream being on a major-league team on Opening Day. "It's a dream come true," he said. "I've been waiting for this for a long time. Since I first picked up a baseball, since I was seven years old, I've always wanted to play in the big leagues. To have it come true. … It's a hard feeling to explain."30 Dodson would be used as a defensive replacement at first base and a pinch-hitter. "It'll be an adjustment being a player who has to be ready to come off the bench because I haven't done that before, but this is great," he said. "I just have to be ready when I'm called upon."31
However, April proved to be a nightmare for Dodson. He was 0-for-the-month, batting 11 times with no hits and six strikeouts, although he showed excellent defense and felt confident of his progress. The Red Sox were on a West Coast trip and the California native purchased tickets for family for all three games of a weekend series at Anaheim May 1-3. But the cruel realities of baseball as a business interfered with what could have been a highlight of Dodson's career and life. He never got to Anaheim, and was instead optioned back to Pawtucket on April 29. The Red Sox were in need of outfield help, and promising rookie Ellis Burks was coming up to the major leagues, where he would stay for the next 18 years. Dodson would be catching a red-eye flight back to Pawtucket. He had to call his family members to break the news to them. "I had 24 tickets for each game. … Everything hit me at the wrong time," Dodson remembered. "I had to face everybody and try to tell them what happened over and over without getting depressed. I didn't have any answers for them, really. It was like, 'Here we go again.' It was tough. I don't feel like I played myself out of the major leagues. … It doesn't seem that I got enough of a chance."32
Dodson's demotion was a huge letdown, and it showed in his .223 batting average in June. "I thought I had done what I had to do to get out of here. It's real tough right now. Real discouraging. You start wondering what you have to do to make it to the major leagues."33
Dodson found motivation from his wife, Lisa, who would catch up with him on road trips. She helped him talk out his frustrations, and he also gave himself pep talks. "I just kept seeing those 0-for-4's day after day, and that was enough to motivate me," Dodson said. "That was enough to kick me in the rear. I put the demotion in the back of my head and started to concentrate on what I had to do for the present and for the future."34 The pep talks worked, as Dodson batted .335 in his final 49 games in Pawtucket and finished with a .275 batting average, 18 home runs, and 72 RBIs. "It finally kicked in," Dodson remembered. "It was more like I kicked myself, really."35
Dodson was recalled to Boston in September, but was arriving with a flat Red Sox team mired in fifth place in a season that couldn't end soon enough. Dave Henderson and Don Baylor, heroes of the 1986 team, had been traded away to contending teams, opening a roster spot for Dodson. He batted only .226, however, with 2 home runs and 6 RBIs to finish the season.
When Dodson arrived for spring training in 1988, he was now 28 years old and seeing little opportunity on his horizon. He asked the Red Sox to trade him. "All I can do is the best I can," Dodson said. "I've requested a trade. I talked to (general manager Lou Gorman) about 2½ weeks ago and he said he'd try to accommodate me. I'd rather play here, but I know I don't have any more to prove at Triple-A."36 Dodson had new competition as the Red Sox experimented with moving longtime right fielder Dwight Evans to first base, as well as Todd Benzinger and Sam Horn. "When I first got here, they had Dave Stapleton. And when I got to Triple A, it was Bill Buckner, and that kind of closed the door for a while," Dodson reflected. "Now I've got Evans."37 Dodson was competing with Randy Kutcher, Jody Reed, and Kevin Romine for two open roster spots. "I don't know if my chances this time around are better or worse, to tell you the truth," he said. "I'm more relaxed, and Lou Gorman's told me he'd try to trade me if I didn't make it this time. … And I just think, with all that happened last year, that I've grown up some. I think I can handle the whole situation better."38
"The Rodney Dangerfield of the organization," wrote Dan Shaughnessy of the Boston Globe. "He's easily Boston's best-fielding first baseman, but manager John McNamara has never been a Dodson booster, and the Sox keep sending him to Pawtucket where he annually hits .275 with 100 RBIs. Dodson will be 29 before the end of the World Series."39 It didn't help matters any when Dodson would watch Sam Horn be taken out of the lineup against a tough lefty pitcher. "I didn't get that grace," Dodson said. "That would've been nice."40
In a spring training game at Winter Haven, Florida, on March 4, 1988, the Red Sox played the Chunichi Dragons from Japan. Dodson commented, "I told my agent to talk to some Japanese teams. Imagine if I played there with a name like Dodson. They'd probably call me Nissan."41 To make matters even worse, Dodson hit a line drive during batting practice that struck pitcher Oil Can Boyd in the right knee, reminiscent of a line drive he hit off Boyd's chest six years earlier. "The first thing he said to me was, 'You remember 1982,'" Dodson said.42
At the end of spring training, Dodson was batting only .226 and was returned to Pawtucket. Gorman found no interest in Dodson from other teams. "He deserves to go somewhere," Gorman said. "He's one of the best kids in the world."43 Dodson batted .262 in 44 games for Pawtucket, with 5 home runs and 23 RBIs. Dodson got another chance with the Red Sox on June 4. Buckner had been released, Evans was moved back to right field, and Dodson was recalled.44 "I didn't anticipate it," said Dodson. "I got off to a slow start in Pawtucket, got really hot, then leveled off."45 He was bothered by a stiff neck, which he joked resulted from turning his head when he heard a phone ring. "It's a great opportunity to show them I can play. … As long as I can help with the bat or with the glove, we're gonna be a better team."46
Dodson homered on June 19 at Baltimore off Doug Sisk in a 15-7 Red Sox victory. But in 45 at-bats in June he hit .178 and was optioned back to Pawtucket. Dodson played in only 20 more games at Pawtucket, suffering a broken wrist on July 5.47 Still, he had a .400 on-base percentage and the Red Sox could have used his quality defense at first base in later innings. Gorman claimed the injury prevented Dodson from throwing,48 which Dodson heard while watching a Red Sox broadcast. "I'm sitting there looking at my wife," he said. "I've been lifting weights every day. I've been working out with Steve Ellsworth. … It was sore, but I could throw fine. I was playing catch every day. It gave me trouble swinging, but I was able to throw." Gorman later retracted his comments and said Dodson wasn't recalled because the Red Sox were settled with Todd Benzinger at first base. "I'm better off this way," Dodson said, concluding that his time in Boston was likely over. "We'll see what happens now."49 The Dodsons packed up their Natick, Massachusetts, home and moved to Oklahoma to be with Lisa's relatives.
Before the 1989 season, Dodson signed a minor-league contract to play for the Milwaukee Brewers, but the Brewers then dealt his rights to the Kintetsu Buffaloes in Japan. He signed a $269,000 one-year contract, a huge raise from his $40,000 contract in the Boston organization the year before.50 Dodson injured his right shoulder diving for a ball and was limited to very few games in Japan.51
After the 1989 season, Dodson signed a contract with the Texas Rangers and participated in spring training in 1990.  On March 29 he was sent to the Triple-A Oklahoma City 89ers.52 He injured his shoulder reaching for a high throw on May 6 in Omaha. Dodson had shoulder surgery and played in only 23 games at Oklahoma City.53 "I was done, mentally," he recalled of his rehab days in Oklahoma City.
The Dodson family had settled in Grove, Oklahoma. Seeing his professional baseball career coming to an end, Dodson finished his degree from UCLA, and taught school for more than 20 years. From 1993 to 2003 at Grove High School, he taught government and Oklahoma history and coached the baseball and softball teams.54 He led the baseball team to the Oklahoma state championship in 1997 and the girls softball team to the state title in 2000. Dodson attended Northeastern State University in 2000-2002 and received a bachelor of arts in social studies teacher education. He was the assistant principal at Grove Middle School from 2003 to 2007, and became the principal in 2007.55 Lisa went to work in the library at the Grove Early Childhood Center.56
The Dodsons' three children, daughter Taylor and sons Ryan and Tyler, all played baseball or softball in college. Tyler played at Northern Oklahoma College, Ryan played at the University of Arkansas at Fort Smith, and Taylor received a softball scholarship to the University of Kansas.57 Pat, along with other major-league alumni including former Red Sox teammate Steve Crawford, taught at youth baseball clinics in Tulsa, Oklahoma.58
Dodson found his playing days have helped him in coaching and working with youth. "When you can sit and tell stories about guys like (Ted Williams), your credibility is way up there," Dodson said. The Dodson family also remained Red Sox fans through the years. "I consider myself today a Red Sox fan," Dodson said. He has returned to Fenway Park over the years, taking part in the 100th anniversary of the ballpark in 2012, and praised the Red Sox ownership for showing great respect to former players. He said, "They have treated me like a Hall of Famer, which I am not."59
Despite a career that makes one wonder what might have been, Dodson said he was grateful for those years. "I have all those good memories," he emphasized.60
Sources
In addition to the sources listed in the notes, the author was assisted by the following:
"Obituary for Hazel Corrigan," retrieved February 4, 2015. honoringmemories.com/book-of-memories/1460565/Hazel-Corrigan/obituary.php?Printable=true.
"Pat Dodson, Impressive Spring- 437," The Greatest 21 Days. Retrieved February 3, 2015. greatest21days.com/2014/10/pat-dodson-impressive-spring-437.html.
Stroud Richard. "Grove Sun Athlete Of The Week: Grove Third Baseman Taylor Dodson," Grove (Oklahoma) Sun, September 15, 2011. Retrieved February 3, 2015. grandlakenews.com/sports/article_5e96d224-df98-11e0-b287-001cc4c03286.html?mode=jqm
Notes
1 Kevin Paul Dupont, "Dodson Makes Bid in Roster Sweepstakes; First Baseman Delivers Winning Hit Against Twins," Boston Globe, March 17, 1988: 62.
2 The company was known by various names, but this was the one Dodson remembered most. Phone interview with Pat Dodson,  August 20, 2015. (Hereafter Dodson interview).
3 Dodson interview.
4 Valley News (Van Nuys, California), June 22, 1977: 37.
5 "Dodson's 6 RBI Lead UCLA Victory," Los Angeles Times, May 8, 1979: D3.
6 Bob Cuomo, "Bruins Have Tough Act to Follow in '80," Los Angeles Times, March 9, 1980: D15.
7 Dodson interview; "1979 Intercontinental Cup," baseball-reference.com/bullpen/1979_Intercontinental_Cup, retrieved August 20, 2015.
8 Dodson interview.
9 Dodson interview.
10 Mike Shalin, "PawSox Rip Guests, 9-4," Boston Herald, May 17, 1985: 73.
11 "Pawtucket Breaks 27-Inning Marathon," Greensboro (North Carolina) News And Record, June 22, 1985: 18.
12 Gerry Finn, "Dodson Will Be Working in California But Not For Red Sox," Springfield (Massachusetts) Union, September 19, 1986: 7.
13 Dodson interview.
14 Joe Gordon, "Dodson Moves Up For Last Hurrah," Boston Herald, September 3, 1986: 11.
15 Ibid.
16 Tim Horgan, "Major Talents in the Minor Leagues," Boston Herald, May 14, 1986: 91.
17 Joe Giuliotti, "Crawford Goes South," Boston Herald, August 16, 1986: 12.
18 "Dodson Moves Up For Last Hurrah."
19 Ibid.
20 Larry Whiteside, "Dodson Gets Break," Boston Globe, September 3, 1986: 65.
21 Larry Whiteside, "Boyd Smokes Twins; Barrett's Hit In 9th Fires Up Sox, 3-2," Boston Globe, September 7, 1986: 57.
22 Larry Whiteside, "In The 9th, Rookie Dodson Proves to Be Most Valuable," Boston Globe, September 7, 1986: 61.
23 Dodson interview.
24 Dodson interview.
25 Larry Whiteside, "Dodson Credits His Quick Success to Veterans' Advice," Boston Globe, September 18, 1986: 38.
26 Michael Globetti, "Dodson Digging Into Position," Boston Herald, January 29, 1987: 81.
27 "Dodson Will Be Working in California."
28 Robbie Andreau, "Dodson's Future May Rest on Buckner's Gimpy Ankle," Sun-Sentinel (Fort Lauderdale, Florida), April 3, 1987. Retrieved February 3, 2015. articles.sun-sentinel.com/1987-04-03/sports/8701210773_1_ankle-pat-dodson-bill-buckner.
29 Larry Whiteside, "Dodson: Good First Impression," Boston Globe, March 18, 1987: 50.
30 David Cataneo, "Sox Rookies Can't Wait for First Pitch," Boston Herald, April 6, 1987: 78.
31 Dan Shaughnessy, "Demotion Hurts Hoffman After an Impressive Spring Training; Infielder Doesn't Understand Move," Boston Globe, April 4, 1987: 22.
32 David Cataneo, "Dodson's in the Doldrums," Boston Herald, May 22, 1987:108.
33 "Dodson's in the Doldrums."
34 David Cataneo, "Dodson Moves Back To Bigs," Boston Herald, September 2, 1987: 96.
35 Ibid.
36 Dan Shaughnessy, "Whither Dodson?" Boston Globe, February 22, 1988: 53.
37 "Dodson Makes Bid in Roster Sweepstakes."
39 Dan Shaughnessy, "Who's On First? Sox Don't Know," Boston Globe, February 24, 1988: 31.
40  Dodson interview.
41 Dan Shaughnessy, "Sox Bid Dragons Sayonara," Boston Globe, March 5, 1988: 33.
42 Mark Blaudschun, "Liner to Knee Puts Can on Shelf Again," Boston Globe, March 6, 1988: 57.
43 Ron Borges, "Dodson, Four Others Sent to Minors," Boston Globe, March 29, 1988: 70; Dan Shaughnessy, "For McNamara, The Heat Is on With Experts Picking Red Sox for First; The Manager Is Under the Gun," Boston Globe, April 3, 1988: 45.
44 Mark Blaudschun, "Horn, Anderson Go to Pawtucket; Dodson, Kutcher, Romine Recalled," Boston Globe, June 5, 1988: 76.
45 Marvin Pave, "He's on the Move: Romine Is Ready for Prime Time," Boston Globe, June 6, 1988: 47.
46 Mike Shalin, "Dodson's New Start at Fenway," Boston Herald, June 5, 1988: 4.
47 Dan Shaughnessy and Larry Whiteside, "Boyd May Get Call Tomorrow," Boston Globe, July 9, 1988: 33.
48 Bob Ryan, "A Rookie Mistake," Boston Globe, September 12, 1988: 45.
49 Mike Shalin, "Dodson Wanted to Get First Call," Boston Herald, September 14, 1988: 102.
50 Dan Shaughnessy, "Brewers Have Been Bruised, Battered," Boston Globe, April 16, 1989: 60.
51  Dodson interview.
52 Steve Fainaru and Nick Cafardo, "Expos Appear to be Serious About Boyd," Boston Globe, December 5, 1989: 81; "Rangers Send Six Players to 89ers," Oklahoman (Oklahoma City), March 30, 1990. Retrieved February 2, 2015. newsok.com/rangers-send-six-players-to-89ers/article/2312005.
53 "89ers Fall to Omaha," Oklahoman, May 7, 1990. Retrieved February 2, 2015. newsok.com/89ers-fall-to-omaha/article/2316559.
54 Dodson interview.
55 Pat Dodson's LinkedIn page, retrieved February 3, 2015.  linkedin.com/pub/pat-dodson/55/721/a88; Grove Public Schools. Retrieved February 3, 2015; ridgerunners.net/schools/ms/ms_index.html  retrieved February 3, 2015.
56 See the American (Fairland, Oklahoma), archived story from March 11, 2010   aft.stparchive.com/Archive/AFT/AFT03112010p17.php  retrieved August 20, 2015.
57 "Taylor Dodson," Kansas University Athletics. Retrieved February 1, 2015. kuathletics.com/roster.aspx?rp_id=5931.
58 Barry Lewis, "MLB Alumni Instruct at Oklahoma's ONEOK Field," Major League Baseball Players Alumni Association. June 17, 2014. Retrieved February 2, 2015. mlbpaa.mlb.com/mlbpaa/news/article.jsp?ymd=20140617&content_id=80227240&vkey=mlbpaa2008&fext=.jsp.
59 Dodson interview.
60 Dodson interview.
Born
October 11, 1959 at Santa Monica, CA (USA)
If you can help us improve this player's biography, contact us.
http://sabr.org/sites/default/files/DodsonPat.png
600
800
admin
/wp-content/uploads/2020/02/sabr_logo.png
admin
2012-01-04 20:25:22
2021-01-09 12:53:48
Pat Dodson