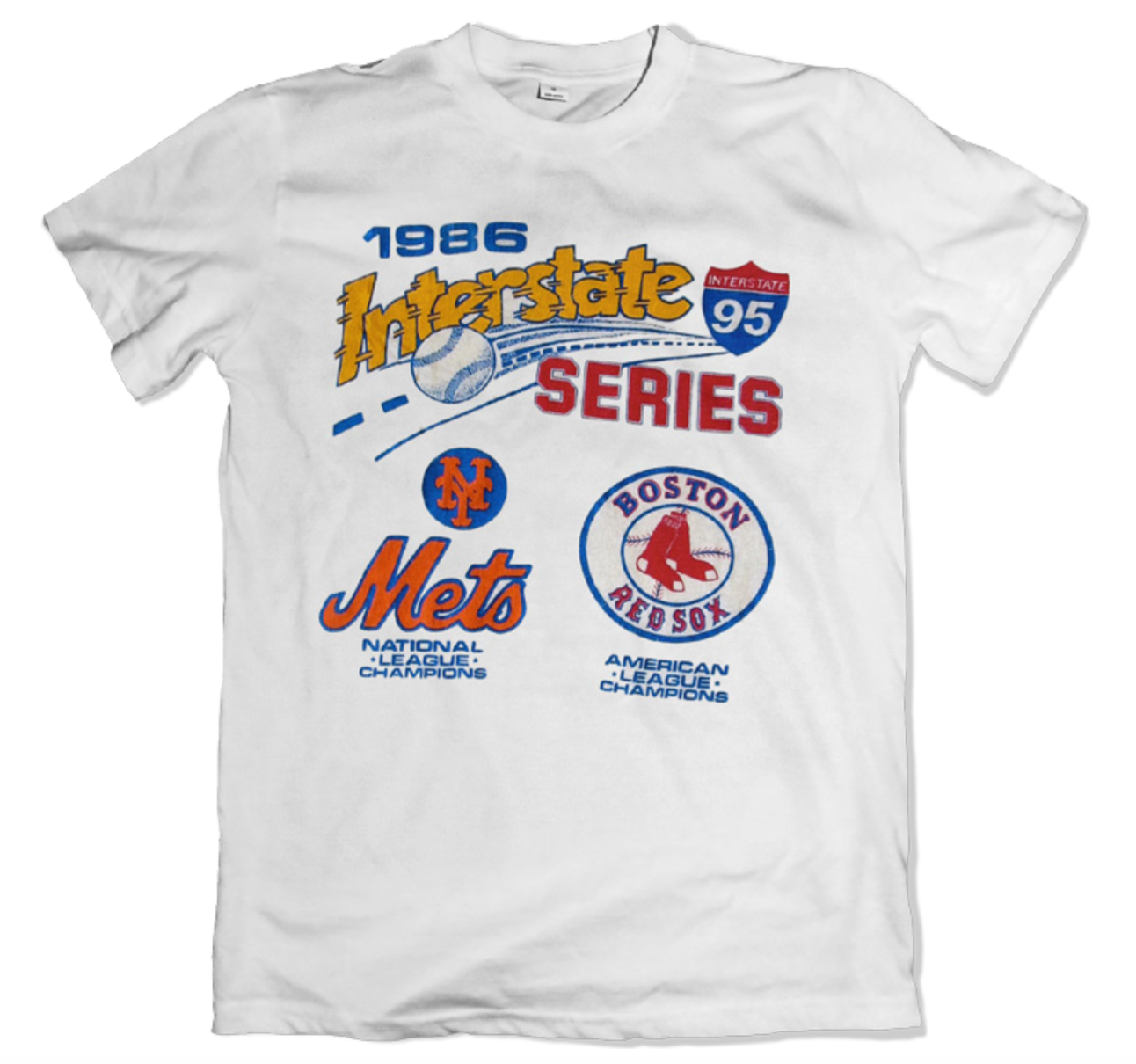 September 4, 1986: Mets, Red Sox play charity game in World Series preview
---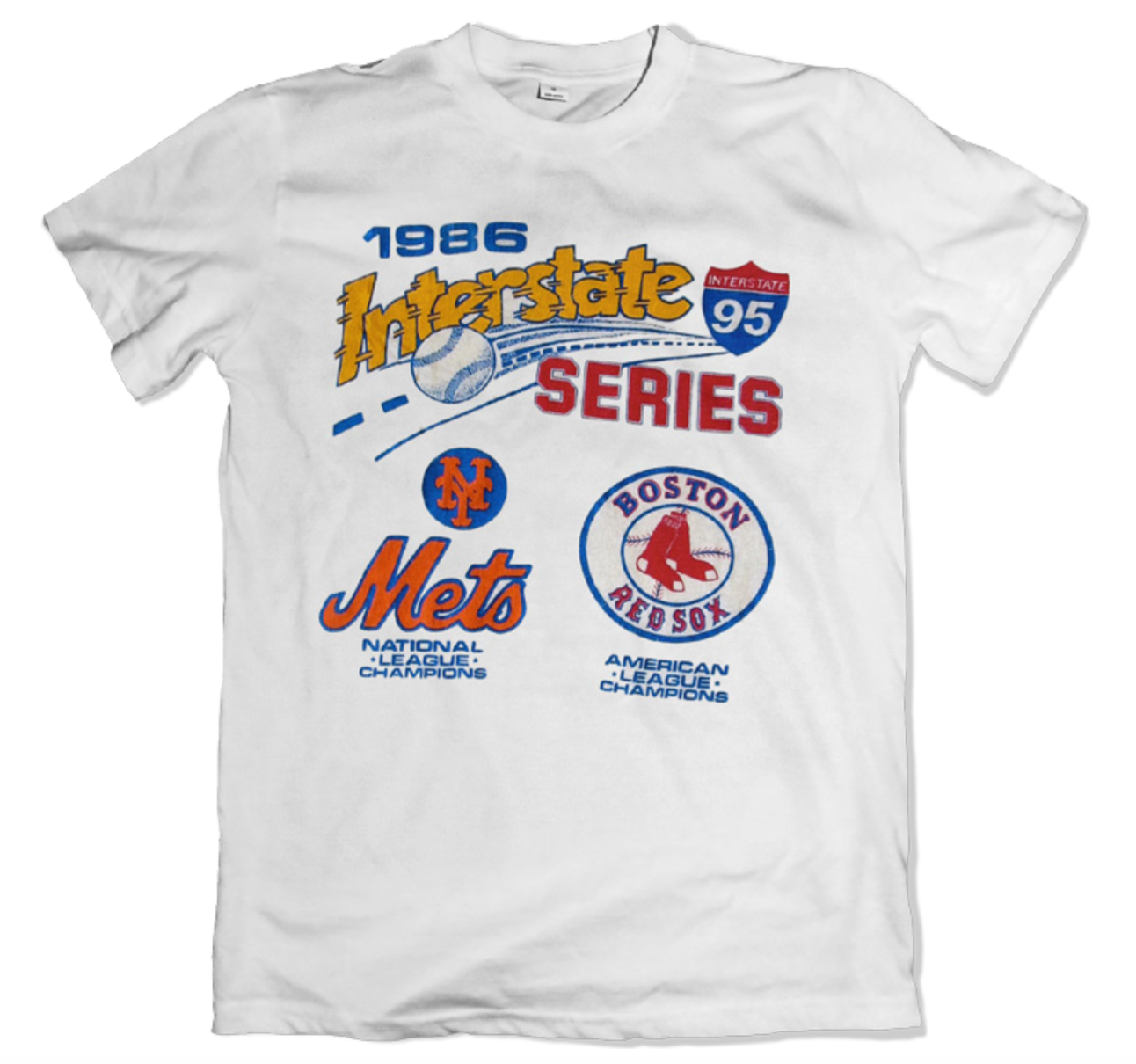 Looking back on it now, it was something akin to a 1972 moviegoer watching the final scene of The Godfather and immediately thinking, "I hope they make another one." Sequels were not commonplace then, but it seemed everyone wanted to see more of Michael Corleone and his trigger-happy family.
So it was with the September 4, 1986, exhibition game played between the first-place New York Mets of the National League East and the first-place Boston Red Sox of the American League East. Billed as a possible World Series preview, the game captured the public's attention and drew a near-sellout crowd of 33,057 to Fenway Park despite having no bearing on the standings. In the days before interleague play, it was a chance for players and fans of both clubs to see each other up close, savor the moment, and dream of a Boston-vs.-New York showdown in October.1
This was a contest 19 months in the waiting. The Red Sox and Mets announced in February 1985 that they would play a pair of charity exhibition games the next two seasons, first at Fenway and then at Shea Stadium. The Boston game in '86 would benefit the Jimmy Fund of Dana-Farber Cancer Institute, which had been the Red Sox's official charity for more than 30 years; the Flushing Meadows contest in '87 would support amateur baseball in New York.
When the announcement was made, the Mets were a team on the rise and the Red Sox one in a rebuilding mode. By the time the 1986 game came to fruition, however, both clubs were genuine championship contenders.
New York was well on its way to a 100-win season, with a 20-game lead in its division and a star-studded lineup that included five-tool outfielder Darryl Strawberry, slick-fielding, clutch-hitting first-baseman Keith Hernandez, future Hall of Fame catcher Gary Carter, and 20-year-old pitching ace and reigning Cy Young Award winner Dwight Gooden. Boston had two future Hall of Famers in third baseman Wade Boggs (en route to his third batting title) and left fielder Jim Rice (homing in on his eighth 20-homer, 100-RBI campaign), as well as an ace pitcher in Roger Clemens (20-4 on the day of the game) who would win his first of seven Cy Young Awards that year. Complementing them were top veterans like Gold Glove right fielder Dwight Evans, gritty first baseman Bill Buckner, and DH Don Baylor (like Rice, a former AL MVP).2
Before the game the entire roster of players on both clubs were introduced to the crowd, as if it were a postseason game. Even the travel accommodations for the visitors had a playoff feel. The Mets had flown their entire team into Boston on a chartered plane that day, along with assorted wives, club executives, and staff members — nearly 100 people in all. Red Sox fans likely got a chuckle when they heard that the Mets players' bus broke down between Logan Airport and the Sumner Tunnel, and that 10 taxicabs and additional private cars were needed to get the New York squad to Fenway. In fact, the day's MVP might have been Mets equipment manager Charlie Samuels, who flagged down an airport limousine to transport the club's 70 bags of bats and other gear to the ballpark.
Once they finally got there, New York players expressed excitement at seeing the ballpark and taking a crack at the Green Monster left-field wall. "It's awesome," said Mets reliever Roger McDowell. He spent much of the pregame snapping photos of the Monster, and said later of the 37-foot-high fence, "It's the ninth wonder of the world. I stood out there and threw balls against the wall, as though I were Carl Yastrzemski waiting for the rebound."3
Red Sox rookie reliever Calvin Schiraldi, a former hotshot Mets prospect who failed to live up to his promise in New York and was traded to Boston the previous November, took the high road when asked his feelings about the game. "This is good for me," said Schiraldi, who had shined as Boston's closer since a midseason call-up. "I didn't perform to my ability with the Mets. I stunk it up with them. That's why I'm glad the Red Sox gave me a chance."4
Some Mets were also more than willing to state for the record that they hoped to be back at Fenway again soon in contests that counted. "I'm pulling for the Red Sox," said New York third baseman Ray Knight. "I'd love to be playing the big games here. In this atmosphere." 5 Mets manager Davey Johnson, one of the few on his team with a history against the Red Sox — having spent eight seasons battling them as an Orioles second baseman from 1965 to 1972 — hoped New York might have a psychological edge in the exhibition contest because its own regular-season race was all but over.
"There's been less griping about this game than any exhibition I can remember," Johnson told reporters. "First, it's against the Red Sox, the team with the best record in the American League. Second, we have a 20-game lead. A 20-game lead makes a lot of things easier. I'm sure we feel a lot better about this game than the Red Sox do."6
During batting practice the centers of attention had been Gooden and Clemens, as the two premier young pitchers in the game posed for cameramen behind the cage. Mets utilityman Howard Johnson fondly recalled hitting a home run off Clemens a couple years earlier while with the Tigers, but he wouldn't get a chance for a return act on this night. The starters were rookie Jeff Sellers for the Red Sox — just up from minor-league Pawtucket — and swingman Rick Aguilera for New York. The home club took a 2-0 lead in the third on singles by Tony Armas and Boggs, a walk to Marty Barrett, and a two-run hit by Buckner. This was nothing new, as the first baseman was one of Boston's top run producers all year and in the midst of a hot spell that would result in 8 homers and 22 RBIs during his last 26 regular-season games.
In the top of the fourth inning, Wally Backman walked for New York, Lee Mazzilli hit a groundball that Pat Dodson booted for an error.7 Carter, serving as DH on this night, made Boston pay for the gaffe with a sacrifice fly to center that cut the lead to 2-1. The Red Sox went back up by two in the home half of the fourth on a walk to Evans and singles by Armas and Spike Owen.
The lead held until the eighth, when the Mets jumped on Boston reliever Joe Sambito. Tim Teufel and Mazzilli started it off with singles, Ray Knight had a pinch-hit double to make it 3-2, and then, after two outs, New York scored five more runs on an error by third baseman Ed Romero, an RBI single by John Gibbons, a walk to Kevin Elster, and a two-run hit by Kevin Mitchell. That was it for the scoring, as the Mets won 7-3.8
Afterward, as before the first pitch, nobody really wanted to dwell much on this game; the focus was on whether there would be four to seven more games between Boston and New York in October. Boston Globe columnist Leigh Montville called the night, coming near the end of a fantastic regular season by the Red Sox, "a chance to dream … a sneak preview of the dessert that possibly could follow this satisfying best of all possible main courses that is almost finished."9
And while Davey Johnson may have hoped that the one-game diversion would stall Boston's momentum, this wasn't the case. The Red Sox, whose AL East lead at the time was 4½ games over second-place Toronto entering the night, came into the exhibition with a five-game winning streak; after it, they won six more in a row to stretch their division advantage to 8½ games. As expected, the Red Sox and Mets each clinched their respective divisions by September's end.10
The stage was indeed being set for a return engagement.
This article is included in the book "The 1986 New York Mets: There Was More Than Game Six" (SABR, 2016), edited by Leslie Heaphy and Bill Nowlin.
Sources
In addition to the sources in the notes, the author also consulted:
Associated Press. "Red Sox and Mets Plan Charity Series," New York Times, February 17, 1985.
"In '86 Mets-Red Sox Exhibition, a Sign of Things to Come," New York Times, May 21, 2009.
Notes
Additional Stats
New York Mets 7
Boston Red Sox 3
---
Fenway Park
Boston, MA
Corrections? Additions?
If you can help us improve this game story, contact us.
Tags
http://sabr.org/sites/default/files/1986-WS-shirt-BradyBob.png
600
800
admin
/wp-content/uploads/2020/02/sabr_logo.png
admin
2016-12-28 15:46:57
2021-10-05 17:50:10
September 4, 1986: Mets, Red Sox play charity game in World Series preview