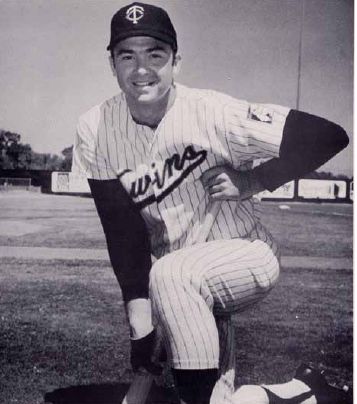 ---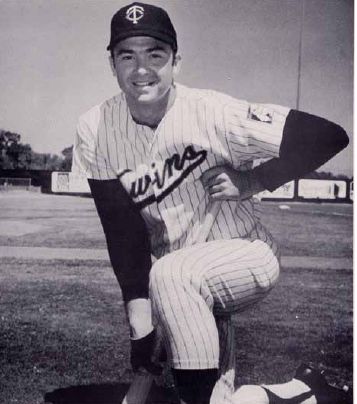 If Rich Reese had as much success in baseball as he later did in business, perhaps his major-league résumé would have been filled with All-Star appearances, batting titles, MVP awards, and World Series triumphs. As it was, his path to such acclaim was hindered by a succession of higher-profile players who kept him from a full-time job at his best position; a series of knee injuries; and an almost overnight diminution of his skills. By age 31, Reese's major-league career was over, and he began the second phase of his life, which ultimately took him to the top of his profession.   
Richard Benjamin Reese was born on September 29, in Leipsic, Ohio. While it is of course customary to provide a birth year with any date of birth, in Reese's case there's a catch. According to Baseball-Reference.com and Retrosheet.org, Reese was born on that date in 1941. Yet delve into Reese's biography and that year is called into question. In March of 1963, as Reese was making a name for himself in the Class A minor leagues, he told a reporter from The Sporting News that he was actually born in 1942. Sometime around 1957, he explained, "when I attended a Tiger tryout camp, the minimum age was 16 and I was only 15, so I had to add a year."1 Whether or not that statement is factual is difficult to corroborate, but it certainly says something about the savvy the young teenager must have possessed.
While Reese was born in Leipsic (in the northwestern part of the state), he grew up 12 miles north, in the town of Deshler, and it was there, at Deshler High School, that he became a schoolboy star. What influence his father, Howard, might have provided in Reese's athletic development, or to what degree he influenced his son's life at all, is unknown,2 but in 1974 the press reported on Howard's untimely passing. On June 21 of that year, in Custar, Ohio, Howard, a 57-year old farmworker, was killed when a car in which he was a passenger crashed under the rear wheels of a tractor-trailer rig. The driver, who survived, was later charged with drunken driving. While in Howard's obituary the press made no mention of Reese's mother, Pauline, who died in 2006, it was reported that in addition to Rich, the elder Reese was also survived by son, James, one year older than Rich, and a daughter, Karen, a year younger.3 
If Howard Reese's presence in his son's life is unclear, the ballplayer later credited another man with giving him a foundation in the game. Noting to the press in August 1969 that "I played Little League, Pony League, Babe Ruth League, American Legion, and summer league ball," Reese added that it was "my coach at Deshler High School, Gerold Parrett — who has won more than 1,000 games in 17 or 18 years — [who] really got me started right in baseball. He was quite an influence at a critical time in my boyhood and I'll never forget him."4
Reese graduated from Deshler High School in 1959. Three years later, he began his professional baseball career. Accounts of his years in between are scarce, but by all appearances, once he graduated, Reese spent time working in Leipsic for the Christman Brothers Lumber Company.5 At the same time, however, he probably continued in baseball, playing for an American Legion team; for in 1969, he explained, "Because I got a break in my age group, I played Legion ball for five years."6
Perhaps that's where the Tigers found him. If Reese made any impression on the Detroit organization during his tryout several years earlier, the team may have kept an eye on the teenager as he developed. The Tigers signed him before the 1962 season, and it didn't take him long to get noticed. A left-handed first baseman both in the field and at-bat, Reese split time that first season between the Thomasville (Georgia) Tigers, in the Class D Georgia-Florida League, and the Montgomery (Alabama) Rebels, also Class D, in the Alabama-Florida League. While he showed promise at the plate (.328/.441/.421 in 73 games at Thomasville), it was on defense that Reese stood out. For what would be the first of four consecutive minor-league seasons Reese led the Georgia-Florida League in fielding percentage. (In addition, he also led the Northern League, at Bismarck, in 1963; the Carolina League, at Wilson, in 1964; and the Southern League, at Charlotte, in 1965.) Indeed, it would primarily be his defense that propelled Reese to the major leagues; that and his workmanlike attitude and all-out hustle.
In November 1962 the 20-year-old Reese (assuming a 1942 birth date) was drafted from Detroit by the Minnesota Twins.7 The following spring he began what became a five-year climb through the Twins' minor-league system. In 1967, his first full season with the Twins, managers Cal Ermer and Sam Mele commented on the traits that most impressed them about Reese. Mele called him an "outstanding first baseman, smooth with feet and glove — possibly better than Vic Power,"8 who was then widely recognized as one of the premier glove men in the game. Further, noted coach Ermer, who later in the year took over for Mele, "Reese is so aggressive that he can help you in many ways. He can bunt to get on base when you need a run; he can steal a base for you; and he'll always hit the ball somewhere for you. … He hardly ever strikes out."9 No doubt those attributes were part of what drew the Twins to Reese in the first place.
If Reese eventually became fond of the Twins organization, he was initially disillusioned with his new team. "I was disappointed at the time," he later recalled of the organizational change, "because I was raised in Deshler, Ohio, about 30 miles south of Toledo [which is only an hour south of Detroit], and had been a Detroit Tiger fan. But I've been very happy about my treatment here [in Minnesota], and of course, I've had a better opportunity. Norm Cash is pretty well set at Detroit's first base."10
As Reese opened his career with the Twins organization in 1963, the team was in the midst of a revolving logjam at first base that would have a direct impact on their young prospect's career. Beginning in 1961, the team's first year in the Twin Cities after relocating from Washington, and lasting throughout Reese's tenure with the team, Harmon Killebrew, Vic Power, Bob Allison, and Don Mincher all saw significant playing time at first base, with seemingly annual shuffling of the sluggers through first base, third base, and the three outfield positions. Throughout, Reese would find himself struggling to become management's everyday solution at the position, while also working hard to learn the nuances of left field — anything just to get and stay in the regular lineup.
First, though, he spent another three seasons in the minors. If 1963 with Bismarck-Mandan (North Dakota) in the Class A Northern League marked for Reese another successful performance on the field, off the diamond he experienced two other notable events. First, on September 15, at Leipsic's Methodist Church, he married Marinell Fretwell; the two honeymooned in Niagara Falls. Then, on October 1, Reese reported for six months of Army training, the beginning of what became a six-year military commitment that ended in July 1969.11
By 1964 the Twins were a veteran club. Coming off a 91-win third-place finish the previous season, they appeared poised for a World Series push. That year, while Allison and Mincher spent the lion's share of the season at first base in Minneapolis, Reese spent another season in Class A, this time with the Wilson (North Carolina) Tobs in the Carolina League. After a season in which he batted .301 and again fielded flawlessly, the Twins called up Reese for the final month of the regular season. On September 4, at home against the Boston Red Sox, he entered the game as a pinch-runner and remained in the game at first base, recording three putouts in three chances in his first major-league game. It was his only defensive appearance during a brief stay. In all, Reese came to the plate seven times in 10 games but failed to get a hit. It was an inauspicious debut. Nonetheless, Reese had made it to the major leagues.
That winter, for the first of two consecutive seasons, Reese played in the Florida Instructional League. The previous June, as part of a three-team trade, the Twins had traded Vic Power to the Los Angeles Angels, so the door was open for Reese to win a roster spot in spring training, which he did. With Power gone, Killebrew opened the season at first base, and he and Mincher eventually shared most of the first-base duties, as Allison took over in left field. In the end, there was little room for Reese. Between April 12 and May 7 he played in just 10 games and got just three at-bats, all as a pinch-hitter. In one of those at-bats, on April 23 at Detroit, he doubled for his first major-league hit. He played just six games at first base as a late-inning defensive replacement. On May 15, in a move the Twins made to reduce their roster, Reese was sent to the Charlotte Hornets, in the Double-A Southern League.
Manager Sam Mele agonized over the decision to send Reese down, telling the press, Reese is "always in the game, even when he's on the bench. … He was helping to steal signals, yelling at baserunners. Sending a player like that down is hard for a manager."12 
Understandably, the demotion was hard on Reese, too, and his performance showed it. Although he again led the league in fielding, his batting average in Double-A was a scant .226 and his OPS (On Base Plus Slugging) a dismal .630. Two years later, Reese hinted that conditions outside the game may have impacted his play, recalling, "It was hard for me when I was sent to the minors in 1965."13 Beyond his poor hitting, "I had personal problems that no one knew about. I even had an ulcer over it."14 (Reese's personal problems may have been a breakup with his first wife.) His spirits were surely dampened further when at the end of the season the Twins failed to protect him from the draft and sent him to their Triple-A affiliate in the Pacific Coast League, the Denver Bears.  By all appearances, the slick-fielding first baseman's career with the Twins seemed in jeopardy.
Reese's 1966 season at Denver changed everything. Apparently free of his personal issues, Reese went on an unprecedented batting tear that lasted the whole season. Although the Twins took him to spring training under his Denver contract, he was one of the first players farmed out despite a .375 batting average. Yet Reese immediately proved he belonged at the higher level. In his first game, at Oklahoma City, Reese broke a 1-1 tie with an eighth-inning home run, one of 11 he hit that year. Moreover, batting second most of the year, Reese finished the season with a slash line of .327/.377/.485, and finished second in the league in batting, finishing just .003 behind league champion Walt Williams.
Beyond that, he also learned to play a new position. Whether by design or circumstance, with two power-hitting first basemen already on the Denver roster, Reese played 117 of his 138 games in left field, an "experiment"15 that would soon be duplicated with the Twins.
It proved an invaluable season in Reese's maturation. The following spring, reflecting on his Denver stay, Reese credited not only the Bears' manager, Cal Ermer, but also another future Twins manager with helping him improve. At Denver, Reese said, "I learned to bunt, and I bunted for about 10 hits. … I learned to sting an inside pitch and pull it toward the first baseman. … If you just hit it hard, you've got a chance for the ball to get through for a hit. Before, I always took the same even swing. … And I learned a lot about running bases — under Coach Billy Martin in the spring and also under Ermer. … I'm not considered fast, but I'm a good baserunner now. … I stole 14 bases in 18 attempts at Denver."16   
Reese never played another season in the minor leagues.
By the spring of 1967, Reese's future with the Twins was seemingly restored. In the fall, two events had served to bring that future more clearly into focus. After the Denver season, Reese joined Twins infielders Zoilo Versalles and Ron Clark on the Aragua team of the Venezuelan League, where he split his time between first base and left field (he also played with the Boer Indians, in the Nicaraguan League); and in December the Twins traded first baseman Don Mincher to the California Angels. Of Reese's previous competition for first base, only Killebrew and Allison remained. But they weren't going anywhere.
Anxious for a full-time role, and feeling that left field was his best avenue to get there, Reese arrived early to spring training in 1967, reporting with the pitchers and catchers. That season the Twins would start Ted Uhlaender in center field and Tony Oliva in right, so Bob Allison became Reese's main competition in left field. "I'm going all out to win that job. Nothing else matters,"17 Reese said.
At 6-feet-3-inches and 190 pounds, Reese was a big man, although never a classic power hitter. (Among his teammates, Reese was called PeeWee, a nod to the Dodgers Hall of Famer who bore the same last name.) Throughout the winter he had lifted weights, focusing primarily on his forearms and biceps, and now he appeared bigger physically, particularly in the arms, although he maintained a slim 34-inch waist. Early on, though, came signs of knee trouble. He had injured his right knee the previous season at Denver. Then a sprained ankle suffered during the first week of training camp exacerbated the knee trouble, as Reese accommodated his running to protect the very painful ankle.  Still, he played through the injuries, determined to win a job.
In the end, the knee was not a distraction, for Reese spent most of the season as a pinch-hitter. In 95 games played, he made just 13 starts, nine in left field to spell Allison, and four at first base as Killebrew's backup. When Sam Mele was replaced in early June as manager by Cal Ermer, who promised to "use a lot of players,"18 the feeling was that Reese's playing time might increase, given Ermer's knowledge of his abilities. But Reese was called for two weeks of Army Reserve training at Camp McCoy, Wisconsin, and when he returned he was largely forgotten. (During his service, the Twins flew Reese from camp to Metropolitan Stadium for several night games, and once to Cleveland for a weekend series. As he wasn't able to fly back to camp late at night after the games, Reese stayed at his apartment in Minneapolis for a few hours of sleep, arose at 3:00 a.m. for a 4:00 a.m. flight, then landed at an airfield near Tomah, Wisconsin, in time for 5:30 a.m. reveille. At camp he worked in the orderly room of Headquarters of the 367th Engineering Battalion.19)   
As the 1968 season dawned, Reese finally figured prominently in the Twins' plans. "Reese has to be given the opportunity," reasoned owner Calvin Griffith, "and the only spot I can think of for him is left field, where he could platoon with Allison,"20 whose knees were giving him trouble. In October Reese had gone to the Mayo Clinic and addressed his own knee problems when he underwent surgery to repair torn ligaments that had affected cartilage in his right knee. According to Griffith, Reese was "sewn up good as new."21
One would never have known that by Reese's hitting, however. In a year during which the Twins would sink to seventh place, he got off to a miserable start. By July 1 he had started just 13 games in left field and produced a .176 batting average, with one home run. On May 8 in Oakland, he was called on to pinch-hit with two outs in the top of the ninth inning and was called out on strikes, the 11th strikeout and final out of Catfish Hunter's perfect game. Reese couldn't have sunk any lower.
Then, in an instant, his season turned around, although not exactly in the way he would have hoped. Despite a .204 average and just 13 home runs at the All-Star break, Killebrew was named the American League's starting first baseman for the All-Star Game, held on July 9 in Houston. In the third inning, while stretching to field a low throw from shortstop Jim Fregosi, Killebrew tore his left hamstring, an injury that appeared to be one that would sideline the slugger for the remainder of the season. So, despite battling a recurrence of his right knee problems (the knee had been acting up so much that he was considering asking for another operation during the season so he'd be ready for winter ball), Reese replaced Killebrew at first base. "With Harmon out," Reese said, "I've put that [another surgery] out of my mind now. … I've been in and out of a Minnesota uniform since 1964, and to tell the truth I still haven't played enough to know whether I belong up here or not."22 Over the remainder of the season, moved to second place in the batting order, Reese tallied a .285 average, to finish the season .259/.301/.352 in 126 games. Finally, after four years of finding his way blocked at first base, it appeared Reese's time had arrived.
Every major leaguer can usually point to a major-league mentor, someone who had faith in his abilities, tweaked his performance, and gave him the confidence to succeed. In Reese's case, that was Billy Martin. After 1961, his final season as a player, Martin joined the Twins as a roving minor-league scout. In Reese's first year in the organization, the two met. "In 1963," Reese later recalled, "when I was drafted by the Twins, a couple of guys didn't like the way I was swinging the bat. I didn't want to change, so I had Billy throw batting practice for an hour until his arm was just hanging. … Billy was the one who told me when I was being used as a pinch-hitter to get my swings and be aggressive. He always believed I could hit";23 "he talked with me about fundamentals. … He was really great. He gave me a lot of time — and me, just a green kid. I really appreciated it."24
In 1969 Martin became the Twins' manager. He assured Reese that he'd see lots of action at first base. The previous October, Reese had returned to the Mayo Clinic for another procedure on his right knee, this one more complicated than the previous one. This time the surgeon had to shorten and attach ligaments, after which Reese spent six weeks in a cast and two more on crutches. Nevertheless, by spring training he was ready to start the season.
The 1969 season proved to be the pinnacle of Reese's career. After starting at first base on Opening Day (with Killebrew at third base), Reese played 132 games that season, 118 at first base. He hit brilliantly. In the early part of the season, Martin platooned him, batting him only against right-handers. By July, however, Martin put him in the lineup against left-handers, too, and Reese responded with the greatest performance of his career. At the All-Star break his average was .328, he had produced 23 multi-hit games, and also had smashed 10 of what would be a career-best 16 home runs. By season's end Reese's slash line read .322/.362/.513. Had he played a full season with that line, Reese would have finished second to teammate Rod Carew for the batting title, but with just 451 plate appearances, he fell short of the required 502. Still, never again would he approach that kind of production.
In a season of big hits, one of Reese's biggest took place on August 3, at home against the Baltimore Orioles. Baltimore lefty Dave McNally had won 15 consecutive games, and another victory would tie him with Smoky Joe Wood, Lefty Grove, Walter Johnson, and Schoolboy Rowe as the only American League pitchers to win 16 in a row. In the bottom of the seventh, with two outs and the bases loaded, Martin sent Reese to the plate as a pinch-hitter. It was the first time Reese had ever faced McNally. Asked after the game why Reese, a left-handed swinger, faced McNally, Martin replied, "It was Reese because he hits left-handers."25 (Reese batted .322 against lefties for the season.) With the count 3-and-2, McNally threw a waist-high fastball, Reese turned on it and hit a home run to left-center field, the first grand slam of his career. McNally lost the game. It was that kind of magical season.
There wouldn't be another. For 1970, Bill Rigney replaced Billy Martin as the manager, hoping to repeat the Twins first-place finish of a year ago. He had high hopes for Reese, envisioning him as integral to the everyday lineup. "We need someone in that fifth spot who is so good pitchers won't be able to walk Killebrew and Oliva. I believe that man is Reese. With him there, Harmon and Tony will be seeing a lot of good pitches."26
Reese, though, struggled to repeat his singular performance. Finally the team's everyday first baseman, he pressed and got off to a terrible start, batting just .197 on May 1. Although he steadily improved as the season progressed, Reese was platooned through much of the early season as Rick Renick saw increased playing time at third base and Killebrew shifted back to first. In the end, despite almost 100 more at-bats than the previous season, Reese's .261/.332/.371 production was deemed a disappointment by the Twins front office, and they determined to return Killebrew to first base full-time in 1971. During the winter meetings, Griffith and Rigney tried unsuccessfully to trade Reese, and he was one of four players to receive a pay cut for 1971, from $30,000 to $25,000. That season, his performance declined even further, as his batting average plummeted to .219 and he managed just 329 at-bats in 120 games. His brief stay as the Twins' regular first baseman was over. 
As his baseball career wound down, Reese positioned himself for life after the game. During the offseason he held a position in sales and public relations for the Hamm Brewing Company in Minneapolis. Also, for two years he served as chairman of Minnesota's Easter Seals Society, which honored him and Bob Allison for their volunteer work. Additionally, during spring training in 1971, Reese had his own radio show, sending daily reports back to Minneapolis, interviewing players, and updating listeners on the progress of the club.
The 1972 season was Reese's last with any significant playing time. He once again became primarily a pinch-hitter. On July 9 he set an American League record and tied a major-league mark when he blasted the third pinch-hit grand slam of his career, connecting against Lindy McDaniel of the Yankees.
Reese's final season, 1973, was a homecoming of sorts. After his awful 1972 performance, the Twins on November 30 sold his contract to the Tigers, where Billy Martin had assumed the managerial reins. If Martin thought Reese would be a wonderful reclamation project, Reese instead proved that he was through. Despite collecting his 500th hit on May 28, Reese sank to a .137 batting average in 102 at-bats. Admitting their mistake, the Tigers released Reese on August 17, and he was perhaps sentimentally re-signed by the Twins, just the second Minnesota player to return to a Twins uniform after being released. In 23 at-bats, Reese produced four hits, including his final home run. On September 27 Reese became Nolan Ryan's 383rd strikeout victim as he broke Sandy Koufax's season record. Reese retired at the end of the season.
Reese entered the business world, becoming the Northwest area sales manager for the James Beam Distilling Co., for which he covered Minnesota and North and South Dakota.
In 2003 Reese retired as CEO of Jim Beam Brands, headquartered in the Chicago suburb of Deerfield, Illinois. 
 Sources  
In addition to the sources cited in the notes, the author consulted the Rich Reese player file at the National Baseball Hall of Fame Library, Cooperstown, New York, retrosheet.org, and baseball-reference.com.
The author expresses sincerest appreciation to SABR member Bill Mortell for his diligent genealogical research.
Notes
1 The Sporting News, March 23, 1963, 16.
2 The author attempted to contact Rich Reese for an interview, but was unsuccessful.
3 Toledo (Ohio) Blade, June 23, 1963.
4 Christian Science Monitor, August 27, 1969.
5 Lima (Ohio) News, September 30, 1963.
6 Christian Science Monitor, August 27, 1969.
7 The Sporting News, July 28, 1968.
8 The Sporting News, March 18, 1967.
9 Ibid.
10 Christian Science Monitor, August 27, 1969.
11 It's unclear how long Reese's marriage to Marinell lasted. While the marriage produced no children, Reese later married Marit Anna Johnson, eight years his junior, and that union produced three children. In researching this biography, the author left a voicemail at the Reese residence in Arizona. The voicemail greeting was that of a female who announced "You've reached the Reeses. Please leave a message." Presumably, Reese's second marriage has endured to 2014.   
12 The Sporting News, March 18, 1967.
13 Ibid.
14 Ibid.
15 The Sporting News, August 3, 1968.
16 The Sporting News, March 18, 1967.
17 Ibid.
18 The Sporting News, August 19, 1967.
19 The Sporting News, July 8, 1967.
20 The Sporting News, January 20, 1968.
21 The Sporting News, October 28, 1967.
22 The Sporting News, July 28, 1968.
23 The Sporting News, August 9, 1969.
24 Christian Science Monitor, August 27, 1969.
25 The Sporting News, August 16, 1969.
26 The Sporting News, January 9, 1971.
Born
September 29, 1941 at Leipsic, OH (USA)
If you can help us improve this player's biography, contact us.
http://sabr.org/sites/default/files/RichReese.JPG
600
800
admin
/wp-content/uploads/2020/02/sabr_logo.png
admin
2012-01-04 20:45:02
2021-08-30 14:20:44
Rich Reese