The Society for American Baseball Research Convention is an annual gathering of baseball writers, players and fans. The convention includes five full days of activities and excursions, including approximately 30 research presentations, panel discussions, and group trips to ballgames.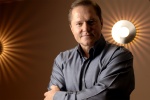 The 2011 convention — July 6-10 at the Long Beach Hilton in Southern California — will be SABR's 41st general meeting; SABR's founding in Cooperstown in 1971 is counted as the first. Both SABR members and non-members are welcome, and with three full days of research presentations and two major league games (both the Angels and the Dodgers), all baseball fans and researchers will find something to enjoy.
The keynote speaker at the Annual Business Meeting will be Scott Boras, baseball's most high-profile agent. Over the last three decades, Boras has negotiated record-setting contracts for stars such as Alex Rodriguez, Greg Maddux and Kevin Brown.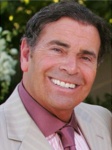 The featured speaker at the Awards Luncheon will be Dennis Gilbert, one of baseball's first super-agents and a co-founder of the Professional Baseball Scouts Foundation.
You can register for any SABR event by going to the SABR Store and clicking "Events". Online registration is now closed for the SABR 41 convention. However, you can still register on-site for 1-, 2- or 5-day passes by coming to the SABR 41 registration desk (2nd Floor General Area) at the Long Beach Hilton all week during the convention.
Registration Deadline: Print-out registration forms for SABR members must have been postmarked by June 24, 2011. The deadline for purchasing tickets to special events (ballgames, Awards Luncheon, bus tour) was on June 29. Because of schedule changes or cancellations, extra tickets to some events may become available during the convention, so please inquire at the Registration Desk if you are interested.
Long Beach Hilton
701 W. Ocean Blvd.
Long Beach, CA 90831
Phone: (562) 983-3400
 

 

Overflow Hotels: Attendees also had the option of booking a room at the Renaissance Long Beach (111 E. Ocean Blvd.) or The Westin Long Beach (333 E. Ocean Blvd.) The Renaissance and the Westin are about 7/10-mile from the Hilton, and are closer to the restaurants and attractions on Pine Avenue. They also have easy access to The Passport Shuttle, which will take you past the Hilton and many other attractions at no cost. See http://www.lbtransit.com/schedules/pdf/31.pdf for a map.
TRANSPORTATION
Airport shuttle/bus information: Information on how to get to the hotel from Los Angeles International Airport (LAX), Long Beach Airport (LGB) or John Wayne Airport (SNA) can be found here.
Public transit: Information on getting to downtown Los Angeles or to other area attractions by bus or Metro can be found here.
COMMITTEE MEETINGS (schedule)

FILM FESTIVAL (schedule and details)
HISTORICAL BALLPARKS TOUR (details)
PANEL DISCUSSIONS (schedule and details)
PHOTO GALLERIES (updated daily from SABR 41)
POSTER PRESENTATIONS (details)

RESEARCH PRESENTATIONS (schedule and details)

SCHEDULE OF EVENTS (subject to change) 
THINGS TO DO (check out our list of Southern California attractions while you're in town)
TWITTER (follow the convention online using the hashtag #SABR41 as we post live updates from every event)

(To view an archive of information about past SABR conventions, click here.)
To get back to the convention home page, click here.
---
Quick facts
The 2011 convention in Long Beach will be the first in Southern California since 1993's San Diego convention, and the first in the Los Angeles area since the 1980 convention.
The last SABR convention in California was 1998's, which was held in San Mateo.

The 2011 convention will feature two major league games as part of the official convention program — the Angels playing Seattle, and the Dodgers playing San Diego. This makes SABR 41 the seventh convention held in a two-team region, and the first since 1998.