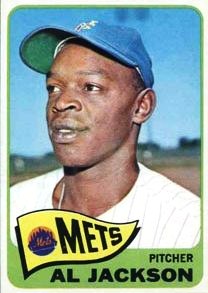 April 19, 1964: Mets beat Pirates for first win at Shea Stadium
---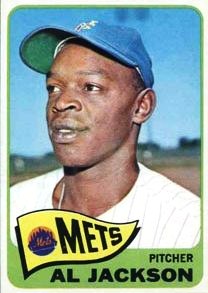 The New York Mets began their 1964 season the same way as in the previous two years. They lost one game after another, leaving fans wondering when they might get a number in the win category. They lost nine games before their first victory in 1962 and eight in 1963 before getting one in the victory column. Hopes were high that the first victory would come sooner in 1964 as the Mets were playing in Shea Stadium, their brand-new ballpark.
Many sportswriters and fans in New York wondered how the new ballpark would affect baseball in New York. Robert Lipsyte of the New York Times bemoaned it as an "antiseptic sports bowl" whose "architecture makes the fan a mere spectator, rather than a participant."1
But 30,185 "happy applicants for the pneumonia ward"2 showed up on a chilly, overcast afternoon for the third game in the Mets' new home. The Mets had lost their first two home games against the Pirates. With just one game remaining in the homestand against Pittsburgh, fans were hoping for a win. The Mets beat the Pirates for their first-ever win in 1962 and the faithful hoped that they might see a repeat in the final game of the series.
Mets fans were more than ready to see their team earn their first win. As the teams warmed up before the game, a Mets fan seeking an autograph of Pirates manager Danny Murtaugh called out, "Come on Danny baby, you're the greatest. How about an autograph?" When Murtaugh wouldn't turn around, the kid shouted "All right, ya bum, the Mets will fix you for that."3
Mets manager Casey Stengel started Al Jackson, who he said was "my best man."4 Jackson, one of four players still with the team from its inaugural season, was making his second start. He was on the mound for the Mets' first game of the season, a loss to the Phillies on April 14.
Stengel also made some changes in changes in his lineup. It was the Mets' fifth different lineup in five days, "which is one under par for Stengel." He shifted Ron Hunt from third to second. Stengel also stationed Rod Kanehl at third, saying, "[H]e's quick moving around."5
Kanehl was surprised by the move. He said, "I was standing around talking about stealing signs from second base and Casey came over. He said, 'You better forget that, kid, you're playing third.' That's the first I knew about it."6
Jackson looked strong from the start. After striking out three of the first six batters he faced, he surrendered a single to Bill Mazeroski in the third inning. But when the next batter, Jim Pagliaroni, hit into a double play, the Pirates' scoring opportunity quickly fizzled. Roberto Clemente hit a two-out double in the fourth but once again Jackson got out of trouble when Willie Stargell grounded back to the mound.
The lights were turned on in the second inning as the "rain clouds came up so black and murky that the umps ordered the switch thrown and such lights as you've never saw in a ballpark"7 lit up the field. The Mets were not scheduled to turn on the lights until May 6, when they were scheduled to play their first night game but the weather changed those plans.
When a light rain began to fall in the fourth, "all the players and most of the customers" began to get wet. But that didn't stop the game. Stengel had remarked on several occasions that "[w]e play better when it rains; we're a bunch of mud-running fools."8
The Mets "gave their fans a promise of things to come"9 in the fourth when they scored four runs and knocked Pirates starter Bob Veale out of the game. Hawk Taylor started things off with a leadoff single to right field. He reached third when Joe Christopher doubled into left-center.
Kanehl, who had singled as a pinch-hitter in his only other at-bat so far in the season, lined a single up the middle to score both baserunners. When Stengel was asked if he was surprised by Kanehl's overall performance in the game, he said in typical fashion, "I just put him in there, that's all."10
Al Moran reached on third baseman Bob Bailey's throwing error. Jackson tried to push both runners into scoring position but his bunt led to a force out at third. It looked as if the Mets might have to settle for just two runs after Dick Smith grounded out to the second baseman, but Hunt's single brought home both baserunners to give the Mets a 4-0 lead.
Jackson continued to keep the Pirates in check. Pittsburgh got singles in the fifth and sixth but both runners were stranded. Meanwhile Tom Butters kept the Mets in check for one frame but was replaced by Tommie Sisk in the sixth.
Stengel got a scare in the fifth that may have made him wonder if his defensive moves were a mistake. Hunt and Jim Hickman collided as both tried for a fly ball. Hunt "went down flat on his face and lay there motionless for a few seconds, but arose and shook the cobwebs out and then trotted off to a huge cheer."11
Christopher led off the Mets' sixth with a single and stole second. It was the first Mets stolen base of the season. Moran's one-out single scored the Mets right fielder. Moran moved to second when Jackson was successful on his second bunt attempt of the game. Smith brought Moran home with a double off the wall in left field to give the Mets a six-run lead.
With the rain continuing to lightly fall, "more than half of the fans stuck around rain or no to see if [Jackson] would make it."12 Jackson looked a little shaky several times. Two Pirates singles in the seventh gave them their first scoring threat, but it was wiped out by a double play.
In the eighth Jackson struggled to find the plate. He walked two straight batters and had three balls on the third before he found his control. Stengel visited the mound and Jackson told him that he was getting tired. The manager told him to ask for new baseballs to give him time to settle down. Jackson got two called strikes on Bill Virdon before getting him to pop out and end the threat.
As weather continued to sour, "the 'Let's Go Mets' kooks sat in a drizzling cold rain but the weather didn't dampen their enthusiasm at all as they cheered Jackson and his teammates." Bailey said of Jackson after the game, "This guy is tough."13
The eighth was the last time the Pirates threatened Jackson's shutout. He got Pittsburgh out in order in the ninth. First he struck out Stargell for the third time. After Donn Clendenon hit a weak pop fly for the second out, Jackson clinched the win when Bailey lofted a fly ball to center for an easy out. He walked off the field to raucous cheering from the fans. Jackson said later, "I wasn't opening up on the breaking stuff but I kept getting them out on bad pitches."14
The Mets had earned their first victory in their new home. Stengel called it a "nice easy game," and added, "With this big victory we got, a hundred more and we'll be right in there."15 They also had the satisfaction of knocking the Pirates out of first place with the win.
Al Abrams of the Pittsburgh Post-Gazette summed up the victory when he wrote, "Those strutting, proud Pittsburgh Pirates, who thought that all they had to do was take the field to make the Mets roll over and play dead, were taught a lesson here today. The supposedly meek downtrodden forces of Casey Stengel rose in all their frustrated wrath to ram the final game down the visitor's throats."16
The Mets and their fans did not get to enjoy the victory for very long. The team lost its next four games before it could add another victory to the record.
Sources
In addition to the sources cited in the Notes, the author used Baseball-Reference.com and Retrosheet.org, for box-score, player, team, and season information as well as pitching and batting game logs and other pertinent material.
baseball-reference.com/boxes/NYN/NYN196404190.shtml
retrosheet.org/boxesetc/1964/B04190NYN1964.htm
Notes
1 Robert Lipsyte, "An Era Ends, Perhaps," New York Times, April 19, 1964: 256.
2 Dick Young, "Jax Hurls 1st Mets Win of '64, 6-0 Over Bucs," New York Daily News, April 20, 1964: C22.
3 Al Abrams, "Sidelights on Sports; The Meek Shall Rise," Pittsburgh Post-Gazette, April 20, 1964: 34.
4 Robert Lipsyte, "Nice, Easy Game, Says Stengel as He Eyes a Hundred More," New York Times, April 20, 1964: 39.
5 Young.
6 Lipsyte, "Nice Easy Game."
7 Young.
8 Young.
9 Joseph Durso, "Jackson Wins 6-0 with a 6-Hitter," New York Times, April 20, 1964: 39.
10 Lipsyte, "Nice Easy Game."
11 Young.
12 Young.
13 Abrams.
14 Lipsyte, "Nice Easy Game."
15 Lipsyte, "Nice Easy Game."
16 Abrams.
Additional Stats
New York Mets 6
Pittsburgh Pirates 0
---
Shea Stadium
New York, NY
Box Score + PBP:
Corrections? Additions?
If you can help us improve this game story, contact us.
Tags
https://sabr.org/sites/default/files/JacksonAl.jpg
600
800
sabr
/wp-content/uploads/2020/02/sabr_logo.png
sabr
2020-04-28 22:10:48
2020-05-28 15:36:34
April 19, 1964: Mets beat Pirates for first win at Shea Stadium