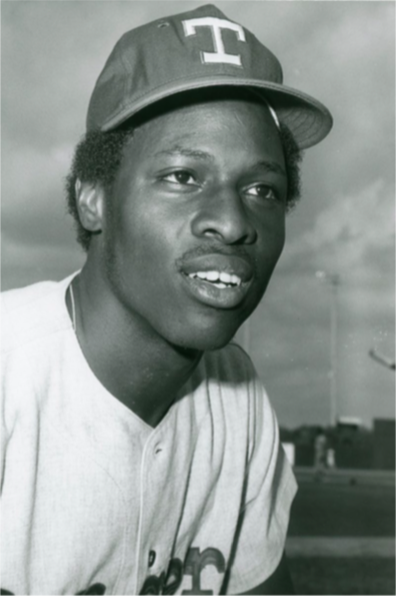 April 21, 1972: Rangers fans celebrate arrival of major-league baseball in North Texas
---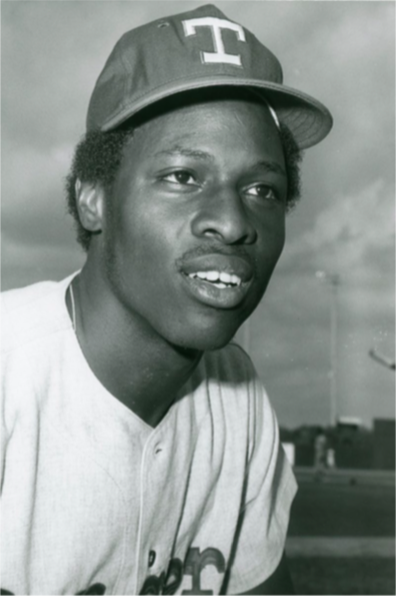 There on the ball diamond in Arlington, Texas, was Teddy Ballgame himself — Ted Williams, dramatically symbolic of dreams having come true for thousands of North Texans. It was a Friday evening, April 21, 1972, when Frank Howard, "the Washington Monument," as he was known in Washington before the franchise migration, and his Texas Rangers teammates took the field for the first time in Arlington.
"The game climaxed 20 years of effort for Arlington Mayor Tom Vandergriff and other local leaders who tried to bring major league baseball to the area."1 One writer recalled that "It was Sept. 21 when Vandergriff stood before AL President Joe Cronin and the club owners and confidently told them a 35,000 seat park would be ready for this team in April. Sincere as the Arlington mayor was, he must have felt like Elmer Blurt, the character on the old Fibber McGee and Molly radio show, who would say something and add, 'I hope-I hope-I hope-I hope.'"2
The Houston Astros owner, Judge Roy Hofheinz, had earlier cast a costly negative vote so Vandergriff told the crowd on opening night, "Let's make our cheers heard all the way to Houston tonight."3 The first ball that Vandergriff pitched to home plate to start the historic game is now in the National Baseball Hall of Fame at Cooperstown.
Rangers players' names like Lovitto, Biittner, Randle, Grieve, Harrah, Maddox, Nelson, and Billings were new and virtually meaningless to most of the fans in "neat, tidy modern Arlington Stadium" (formerly Turnpike Stadium).4 But what mattered was the game itself and the reality of major-league baseball in the Fort Worth-Dallas Metroplex. No longer did baseball fans have to rely on radio play-by-play broadcasts of games for their only touch to major-league action — on-the-scene reports by great announcers like Harry Caray, Vin Scully, Red Barber, Ernie Harwell, Mel Allen, and Jack Brickhouse. Suddenly it seemed as though colorful action photos from Sports Illustrated were magically bursting forth from its pages as second basemen leaped high to turn double plays and batters were swinging for the fences for real.
Newspaper wire reports would no longer be the only reading accounts of yesterday's games at the breakfast table. The Texas Rangers and their fans were now part of the daily drama called major-league baseball. And soon teams with even more impact would be on their way to Arlington Stadium — historic teams like the Yankees, the Red Sox, the Tigers, the Orioles, and the Indians would be taking the field. And visions of exhibition old-timer games with Hall of Famers like DiMaggio, Mays, Feller, Musial, and Mantle, along with World Series and All-Star games, were already flashing magically on screens in the corners of many fans' minds. Truly, on this day any hits, runs, and errors by the Texas Rangers and the visiting California Angels were far less meaningful than the historic significance of the grand game of baseball itself.
American League President Joe Cronin was in attendance and observed, "This is the best-lit park in the major leagues. … It is remarkable that they put together such a complete product in so short a time. I was here several weeks ago and it didn't look anything like this," to which California manager Del Rice added, "It's a lot like Fenway Park in Boston."5 Shortstop Toby Harrah said, "This park is beautiful. … I was expecting a Double-A park but this is one of the best in the league. … It's nice to play behind a crowd like this."6
The team had played its first four games on the road and returned to Arlington with a record of 1-3, while the Angels came in at 2-2.
As it turned out, the most exciting moment for the Rangers came in the first at-bat by the Rangers' Frank Howard, who sent a high slider from left-hander Clyde Wright beyond the farthest point in the park, landing an estimated 480 feet from home plate. Most of the 20,105 fans in attendance gave Howard a standing ovation, and the Rangers went on to take the game, 7-6. Third-base coach Wayne "Twig" Terwilliger said the Howard home run is what he remembered most vividly about that first game.7
The Angels tied it up in the top of the second, on a Rangers error and a couple of singles off the Texas starter, right-hander Dick Bosman. The Rangers added two more in the bottom of the third, two in the fourth, and single runs in the fifth and sixth.
Bosman weakened in the top of the sixth, charged with three runs. Casey Cox relieved. The Angels got two more off Cox in the eighth. Paul Lindblad pitched to the final batter in the ninth, striking him out and earning a save.
Another Ranger contributing to the win was Lenny Randle, who went 3-for-4 and drove in four runs. In addition to Howard's homer, Dave Nelson hit one out of the park in the fifth inning. Toby Harrah batted in three runs with three hits, and committed one error in five chances. Winning his first game of the year was Dick Bosman, whose pregnant wife left the game early to give birth to a baby girl. Leading the Angels were first baseman Jim Spencer, catcher Art Kusnyer, and left fielder Vada Pinson with three hits apiece; the duo of Mickey Rivers and Sandy Alomar added two more. Wright was the losing pitcher, his second loss of the season.
The 1972 baseball players strike, which caused a loss of eight games and postponement of the opening game, did not dampen the enthusiasm of Rangers fans. Owner Bob Short commented, "It was a great beginning,"8 and added, "I think we've found a home."9 Frank Howard said he was happy with his home run, but "Let's hope that the win is the memory the fans take home and not just what I or anyone did."10
From the perspective of Ted Williams' close friend, "Twig" Terwilliger, a veteran major-league player, coach, and manager over a period of some 60 years, probably the best thing about Ted Williams, the manager, in Texas and during his career, was "his passion for the game, his competitiveness, his incredibly detailed way of analyzing the hitting game, his larger-than-life personality, his way of taking over a room just by walking into it, and his sense of humor — more than once I saw him laugh so hard tears just streamed down his face." Terwilliger also related what a special honor it was for him to coach for Williams, who unexpectedly gave him the responsibility not only to coach at third base but also for deciding whether batters should bunt. When Williams first called him about coaching, Twig said he experienced pretty much the same thrill as avid baseball fans felt at that first game in seeing Ted Williams in person.11
At the conclusion of that home opener, following Frank Howard's lead, Williams preferred to focus comments on the victory and Lenny Randle's performance. He never did wear the cowboy hat or the cowboy boots with gold baseball cleats presented to him in pregame ceremonies. Rangers fans in attendance at that first home game, however, couldn't have cared less, for they were still filled with the stirring historic baseball magic of that night, and no doubt most of those fans still living will forever keep that in their personal "hall of fame" memory. This writer was one of those first-nighter fans. As Twig wrote in his book and no doubt would say now, "Nuf said."
This article was published in "The Team that Couldn't Hit: The 1972 Texas Rangers" (SABR, 2019), edited by Steve West and Bill Nowlin. To read more articles from this book at the SABR Games Project, click here.
Notes
1 "Cowboy Hats, Rangers, Empty Seats Mark Debut," Stars and Stripes, April 23, 1972: 23.
2 Sam Blair, "A Smile a Minute," Dallas Morning News, April 21, 1972: B1.
3 "Cowboy Hats, Rangers."
4 "Opening Act Went Well for Rangers," Kittanning (Pennsylvania) Leader Times, April 22, 1972: 10.
5 "Rangers Win Texas Debut," Benton Harbor (Michigan) News Palladium, April 22, 1972: 14.
6 "Ball Park, Fans Draw Praise From Rangers After Opening Night Win," Arlington (Texas) Daily News, April 23, 1972: 9.
7 Author interview with Wayne Terwilliger, December 11, 2015.
8 "Opening Act Went Well for Rangers."
9 "Rangers Win Texas Debut."
10 "Ball Park, Fans Draw Praise."
11 Wayne Terwilliger with Nancy Peterson and Peter Boehn, Terwilliger Bunts One (Guilford, Connecticut: Globe Pequot, 2006), 163-164.
Additional Stats
Texas Rangers 7
California Angels 6
---
Arlington Stadium
Arlington, TX
Box Score + PBP:
Corrections? Additions?
If you can help us improve this game story, contact us.
Tags
https://sabr.org/sites/default/files/RandleLenny.jpg
600
800
admin
/wp-content/uploads/2020/02/sabr_logo.png
admin
2019-11-07 16:47:32
2020-04-17 10:22:25
April 21, 1972: Rangers fans celebrate arrival of major-league baseball in North Texas