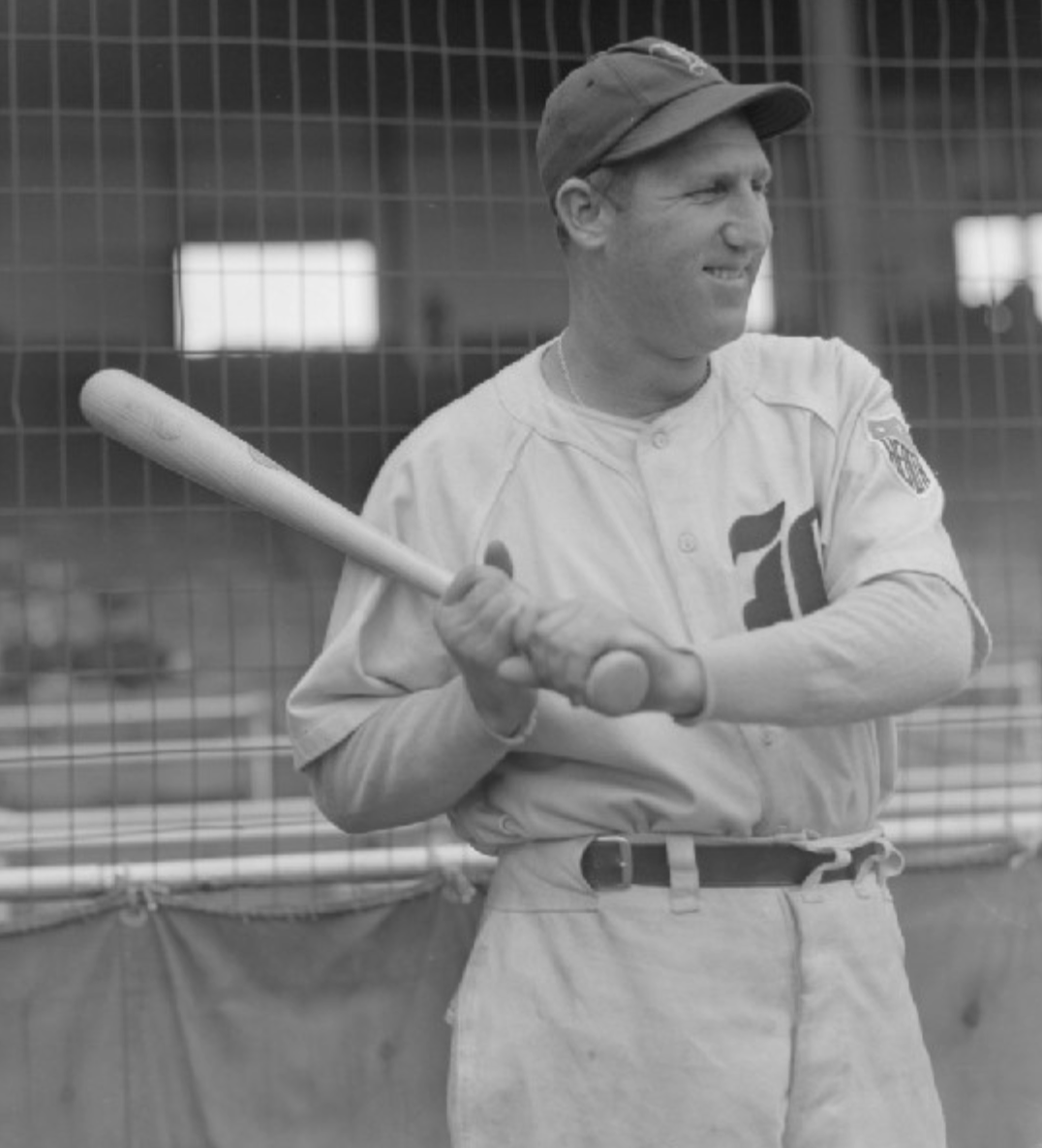 April 27, 1944: 'Old Ironsides' Jim Tobin tosses no-hitter and wallops home run for Boston Braves
---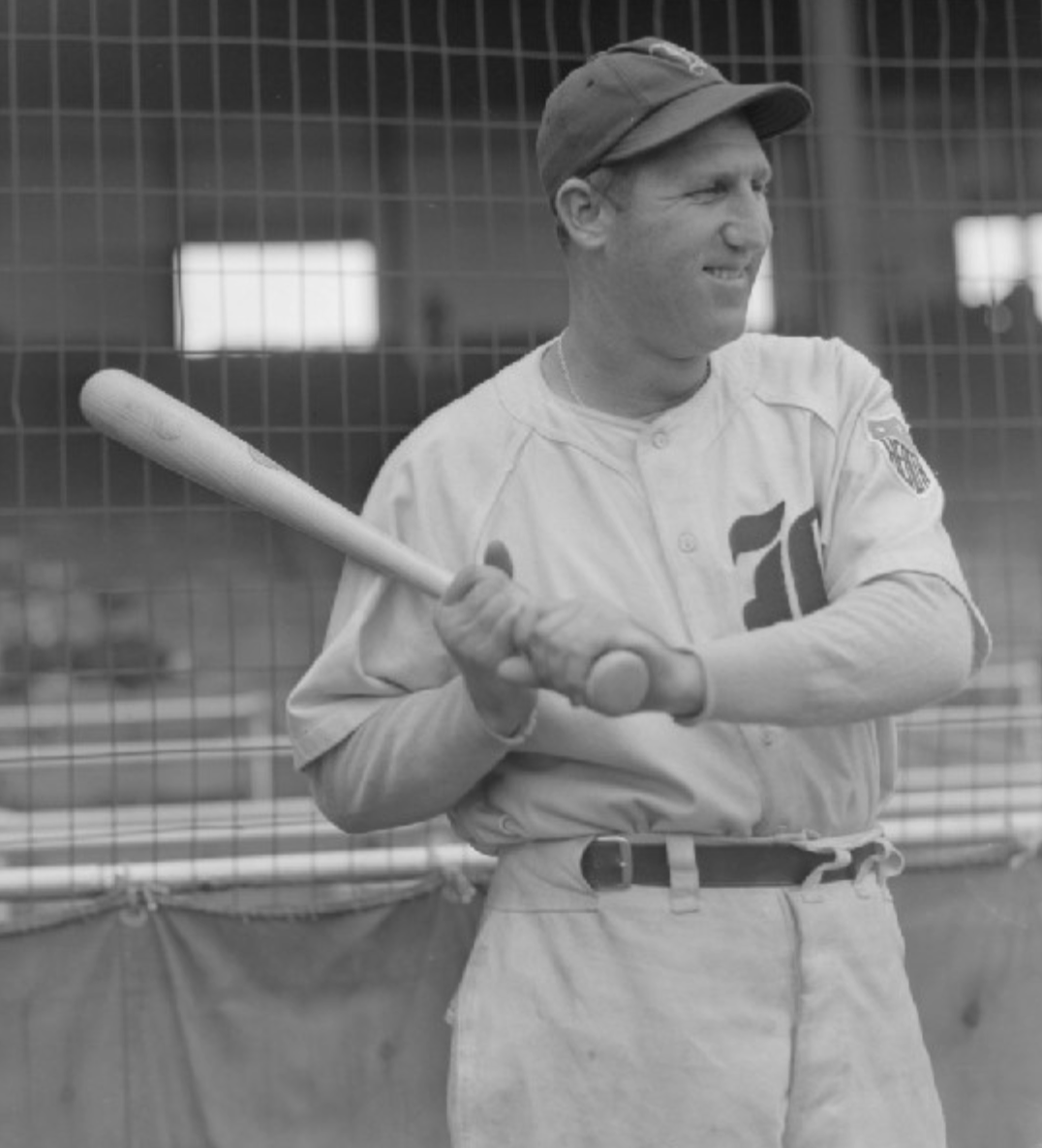 During the war years (1942-1945), the fans of the Boston Braves didn't have a whole lot to cheer about as the club averaged 87 losses per season. Only the dreadful Philadelphia Phillies lost more often. One exception was fan favorite, right-handed knuckleballer, Jim "Old Ironsides" Tobin who provided the Tribe faithful with some of the most memorable games of that era. He belted three home runs on May 13, 1942 against the Chicago Cubs to become the first big-league pitcher since Guy Hecker of the Louisville Colonels in the American Association in 1886 to connect for three long balls in one game. On April 27, 1944, Tobin hurled a sparkling no-hitter against the Brooklyn Dodgers, and also smashed a home run, to record Boston's first no-hitter at Braves Field since Tom Hughes on June 16, 1916. It was a "brilliant pitching performance" wrote Jack Malaney of the Boston Post about Tobin's gem. "Seldom again even under hall of fame settings will a better game be pitched by anybody."1
Manager Bob Coleman's Braves limped to the Wigwam, as Braves Field was often called, in last place with a miserable 1-6 record to play the latter contest of a two-game set with the Dodgers. Only 1,236 spectators showed up for the first game, an 11-3 shellacking, two days earlier. The Dodgers, skippered by Leo Durocher, were 3-3, but were a shell of the club that won the 1941 pennant and recorded a franchise-best 104 victories the following season. They had lost a number of pivotal players to the war effort, including All-Stars Billy Herman, Kirby Higbe, Pee Wee Reese, and Pete Reiser.
Since his acquisition by the Braves prior to the 1940 season, Tobin unexpectedly emerged as the most durable hurler in the NL. He had suffered a career-threatening injury as a member of the Pittsburgh Pirates in 1939 when he slid into second base and injured his right arm, but resurrected his career as a knuckleballer with Boston. "[Tobin controls] the peculiar type of pitches he throws by digging his nails into the hide of the baseball rather than fingering the ball," explained Jack Malaney about Tobin's mastery of the dastardly pitch.2 Though Tobin posted a pedestrian record of 38-47 from 1941 to 1943, he completed 72 of 89 starts, averaged 259 innings per season, and paced the NL with 28 complete games and 287 2/3 innings in 1942. The colorful Californian was off to an impressive start in 1944. Following a tough-luck, three-hit loss, 2-1, in his debut, Tobin fashioned his first and only one-hitter, blanking the Phillies on April 23.
"The murky gloom and cold of Braves Field," suggested Henry McKenna of the Boston Herald, portended a low-scoring game for the 2,034 spectators, including the 578 servicemen in uniform.3 "Tobes" began the game by walking 41-year-old Paul "Big Poison" Waner, his former roommate when the right fielder played with the Braves in 1941 and 1942. Waner advanced to second base on Dixie Walker's grounder to second baseman Steve Shemo, but that was the closest the Dodgers came to home plate all afternoon.
The light-hitting Braves (they finished last in batting average and sixth in runs scored in 1944) came out slugging against the Dodgers starter, 35-year-old lefty, Fritz Ostermueller, whose career was given second chance with so many big-league pitchers serving in the military. Leadoff hitter Connie Ryan belted a double. With two outs, Ryan on third and clean-up hitter Chet Ross on first courtesy of a walk, Phil Masi smacked a fly to deep right field. According to the Boston Herald, Waner made a "running-back-to-the-fence stab" to rob Masi of a sure extra-base hit.4 The Braves got on the board in the third when Ryan led off with another double, moved to third on Tommy Holmes's long fly to Waner,5 and later scored on Chuck Workman's single. Ostermueller, an 11-year veteran, surrendered only one more hit the rest of the game. Tobin led off the eighth with what Henry McKenna described as "a tremendous home run over the left field wall" to give the Braves a 2-0 lead while the crowd "went into ecstasy."6
"Tobin was the absolute master of the game," wrote Jack Malaney. "[He is a] purveyor of the fluttering knuckle ball pitch which is so elusive that not even his catcher knows what the ball is do."7 After walking Waner to lead off the game, Tobin "breezed along in nonchalant fashion," retiring 26 consecutive batters and did not yield a hard-hit ball.8 "The nearest thing to a Brooklyn hit," continued Malaney, "was a Bill Hart bunt in the third that rolled foul just before reaching the bag."9 Jerry Nason of the Daily Boston Globe noted that "there wasn't a real spectacular defensive play of the game."10
"Tension thick enough to cut with a knife hung over the field," wrote McKenna, as the ruggedly built, 31-year-old Tobin began the ninth inning three outs away from one of baseball's most cherished feats.11 Tobin punched out catcher Mickey Owen for the first out. Frenchy Bordagaray, pinch-hitting for Ostermueller, grounded to Ryan at third base. The 24-year-old infielder, who earned his first and only All-Star selection in 1944, tossed a strike to first base in a "fast, close play."12 Facing his old pal, Waner, and just an out from a no-hitter, Tobin was cautious. He fired in three consecutive low pitches, and walked the future Hall of Famer on five pitches. "Waner didn't get a deliberate base on balls," wrote Malaney, "but it was the next thing."13 The game ended when Dixie Walker hit a "nasty hopping grounder" to Shemo's right side, but the keystone sacker fielded the ball cleanly and tossed to first for an easy out.14 As Tobin threw his arms in the air in celebration, his teammates rushed the mound, as did some fans, to congratulate him.
Tobin needed only 98 pitches and 90 minutes to pitch the big-leagues' first no-hitter since the St. Louis Cardinals' Lon Warneke's on August 30, 1941.15 "[Tobin] threw nothing but knucklers in the seventh, eighth, and ninth innings," batterymate Masi told Ed Rumill of the Christian Science Monitor. "He wouldn't take a chance with his fastball."16 The Dodgers hit only six balls out of the infield; 15 batters were retired on ground balls, and six whiffed. "At no time did Tobin appear to feel the pressure," quipped Jerry Nason, who also noted that Tobin sent a "torrent of 'butterfly' pitches dipping, fluttering, and staggering across the plate" to mesmerize Dodgers hitters.17 Braves president and part-owner, Bob Quinn, was as excited as his players were. "It was one of the most intelligent games I ever saw pitched," he told Rumill. "[Tobin] had good hitters like Dixie Walker, Augie Galan, and Mickey Owen looking foolish, waving their bats wildly and missing by two feet."18 The highly respected Rumill, who covered major-league baseball in Boston for 45 years before his retirement in 1972, voiced his frustrations with Leo Durocher who "proved himself to be a rather poor sport by not coming into the Braves clubhouse to offer congratulations."19
"I had good stuff all the way, but I was afraid of Waner," said Tobin after the game. "I didn't want to give him anything to hit" and refuted accusations that he walked him on purpose.20 "Abba Dabba" as Tobin's teammates and sportswriters liked to call him, extended his hitless streak to 12 2/3 innings and his scoreless streak to 25 innings with his no-hitter. In what proved to be his most productive season his relatively short nine-year career, Tobin was named to his first and only All-Star squad, set personal highs in wins (18) and innings (299 1/3), and led the NL with 28 complete games.
This article appeared in "Braves Field: Memorable Moments at Boston's Lost Diamond" (SABR, 2015), edited by Bill Nowlin and Bob Brady. To read more articles from this book, click here.
Sources
In addition to the sources listed in the notes, the author consulted BaseballReference.com, Retrosheet.org, and SABR.org.
http://www.baseball-reference.com/boxes/BSN/BSN194404270.shtml
http://www.retrosheet.org/boxesetc/1944/B04270BSN1944.htm
Notes
Additional Stats
Boston Braves 2
Brooklyn Dodgers 0
---
Braves Field
Boston, MA
Box Score + PBP:
Corrections? Additions?
If you can help us improve this game story, contact us.
Tags
https://sabr.org/sites/default/files/TobinJim.png
600
800
admin
/wp-content/uploads/2020/02/sabr_logo.png
admin
2017-04-24 22:47:48
2020-04-17 10:25:52
April 27, 1944: 'Old Ironsides' Jim Tobin tosses no-hitter and wallops home run for Boston Braves