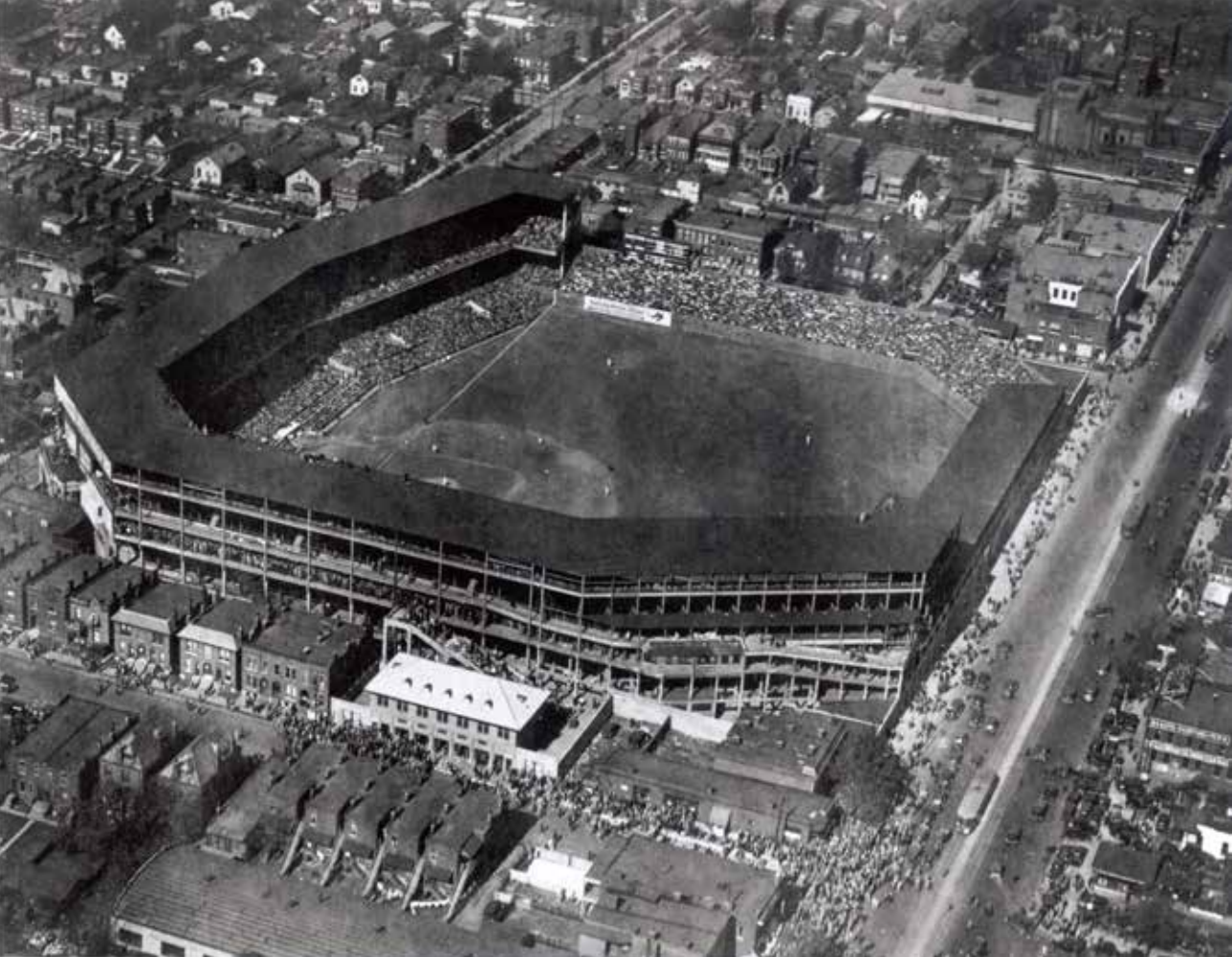 August 18, 1951: St. Louis Browns set scoring record at home in 20-9 win over Tigers
---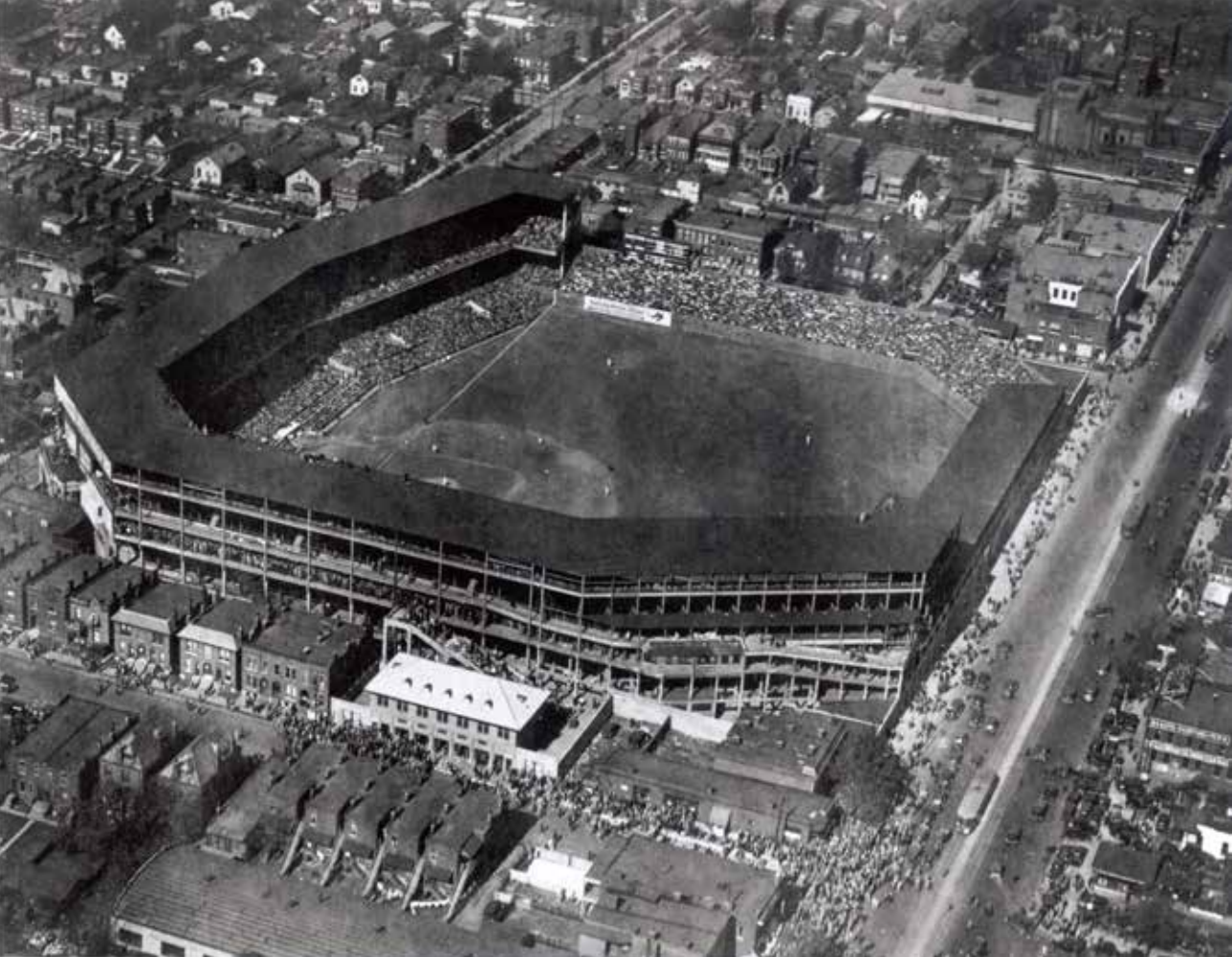 The 1951 St. Louis Browns were one of the sorriest teams in the Browns' often sorry history. They won barely one-third of their games, finishing with a record of 52-102, and they were the only team in the American League that averaged fewer than four runs a game.
That would make the Browns an unlikely candidate to set the record for the most runs in a game at Sportsman's Park by any St. Louis team, Browns or Cardinals. But that's exactly what happened on August 18, 1951 — helped by the worst pitching performance in major-league history.
It started out as a typically dismal day for the Browns that Saturday afternoon in front of 4,699 spectators, more than half of whom were women admitted free of charge on Ladies' Day.1 The second batter of the game for the visiting Detroit Tigers, Dick Kryhoski, homered onto Grand Avenue off the Browns' Fred Sanford, and later in the first inning Bud Souchock singled home Vic Wertz.2 Then in the third inning, after Sanford retired the first two Tigers, Wertz walked and Pat Mullin hit a home run to put Detroit ahead, 4-0.
The Browns got on the board in the bottom of the third thanks to a pair of Tiger errors. A wild throw by third baseman George Kell on a groundball by Matt Batts allowed two Browns to score, and Batts later scored when Hank Arft's groundball went through the legs of Detroit second baseman Jerry Priddy.3 But the Tigers added to their lead in the top of the fourth when Priddy and Kryhoski hit consecutive doubles and Wertz greeted rookie relief pitcher Bob Mahoney with a two-run homer to make it 7-3, Detroit.
More Tigers miscues allowed the Browns to take the lead in the bottom of the fourth. After Batts singled in a run, Detroit catcher Joe Ginsberg made a wild throw to first base in an attempt to pick off Batts, allowing Jim Delsing to score from third, which cut the lead to 7-5. Cliff Mapes followed with a walk, and then Arft singled to score Batts and send Mapes to third. Hal White entered the game to relieve Tigers starter Marlin Stuart and tried to pick off Mapes, but his wild throw allowed Mapes to come home with the tying run, and Ken Wood then doubled to score Arft and put the Browns in front, 8-7.4
The Tigers tied the game on Priddy's home run in the top of the sixth. The Browns recaptured the lead on Fred Marsh's fly ball in the bottom of the inning, but the Tigers tied it again in the seventh on a home run by Mullin — his second of the game and the Tigers' fifth. That made it 9-9 as the home team came to bat after the seventh-inning stretch.
Sixteen Browns would come to the plate before they would have to take the field again.
Mahoney struck out to start the inning, but after leadoff man Bobby Young singled and Delsing walked to put the go-ahead run in scoring position, Tigers manager Red Rolfe called veteran Hank Borowy to the mound to relieve White. The 35-year-old Borowy had been one of the major leagues' top pitchers during World War II. From 1942 through 1945, his first four seasons in the big leagues, Borowy had a record of 67-32 and ranked fifth in the majors in wins during that period.5 He also won three World Series games, one in 1943 for the New York Yankees and two in 1945 after he was sold to the Chicago Cubs. (Prior to 2016 he was the last pitcher to win a World Series game for the Cubs.) But Borowy did not have as much success after the war, and by 1951 he was hanging on as a seldom-used member of the Detroit bullpen.
Batts was the first batter to face Borowy. He singled to score Young and put the Browns on top, 10-9. Mapes then singled to score Delsing, and Arft followed with a three-run homer, which made it 14-9. Wood singled, Marsh singled, and Bill Jennings walked to load the bases.
With the pitcher, Mahoney, due to bat again, Browns manager Zack Taylor summoned rookie Frank Saucier to hit for him. Saucier's professional career got off to a blazing start after he graduated from Missouri's Westminster College in 1948. He led all of professional baseball in 1949 with a .446 batting average for Wichita Falls of the Class-B Big State League, and in 1950 he was named Minor League Player of the Year by The Sporting News after winning the Texas League batting title with a .343 mark for San Antonio.6 But after not receiving a contract offer to his liking in 1951, Saucier held out and worked for an oil company in Oklahoma. He didn't sign with the Browns until Bill Veeck paid him a visit after taking over control of the team in July.7
Borowy walked Saucier to force in a run, the first — and, as it turned out, the last — RBI of Saucier's brief major-league career. He wasn't able to play much in 1951 because of a shoulder injury, and then spent the 1952 and 1953 seasons in the military. (He had also served in World War II.) After he returned to civilian life he turned down offers to play baseball in order to stay in the oil business.8 But Saucier remains well known to trivia buffs, because on August 19, 1951, the day after his pinch-hit RBI, he was the man replaced so that 3-foot-7 Eddie Gaedel could be used as a pinch-hitter.9
The Browns still had the bases loaded after Saucier's walk. Borowy then issued two more walks, to Young and Delsing, making the score 17-9. At that point, manager Rolfe had finally seen enough. "Rolfe indicated his disgust at Borowy's work by allowing him to take a cruel beating in a game in which the Tigers still had a chance," Tommy Devine wrote in the next day's Detroit Free Press.10 "Rolfe never made a gesture to warm up a replacement until the contest was hopelessly lost and it was obvious that Borowy's chances of ever retiring the side were slight."11
Borowy faced nine Browns, allowing five hits and four walks. No other pitcher in major-league history has ever faced as many batters in a game without retiring any of them. And all nine of the batters he faced scored. Fred Hutchinson, who came on in relief of Borowy, gave up a two-run single to Batts — his fourth hit of the day — and an RBI single to Arft before finally retiring the side.12 The Browns' 11 runs in the inning tied a team record set in the sixth inning of the first game of a doubleheader on July 21, 1949, at Sportsman's against the Philadelphia Athletics.
Forty-five-year-old Satchel Paige shut out the Tigers over the final two innings to wrap up a 20-9 win for the Browns. The 20 runs exceeded the previous team record of 19, set on May 11, 1925, at Sportsman's Park against the Yankees. The most runs the Cardinals ever scored in a game at Sportsman's Park was also 19, against the Philadelphia Phillies on May 15, 1922. The record for most runs in a game at Sportsman's Park by any team was set by Cleveland on August 12, 1948, in the second game of a doubleheader, a 26-3 rout of the Browns. Fred Sanford was the Browns' starting pitcher in that game — as he was the day the Browns scored 20.
The Browns had only two extra-base hits in scoring their 20 runs, an RBI double by Ken Wood and a three-run homer by Hank Arft. But the Browns took full advantage of 11 walks (three with the bases loaded) and five Tigers errors.
The next day it was back to normal for the Browns' offense, as they scored a total of four runs in losing both games of a doubleheader. But of course no one paid much attention to that — not after the Browns sent a 3-foot-7 batter to the plate.
This article appears in "Sportsman's Park in St. Louis: Home of the Browns and Cardinals at Grand and Dodier" (SABR, 2017), edited by Gregory H. Wolf. Click here to read more articles from this book online.
Acknowledgments
Thanks to Retrosheet's David Smith for sharing the St. Louis Globe-Democrat game story. Other game stories were accessed via Newspapers.com.
Notes
1 "Cards Lose To Reds, 1-0; Browns Maul Tigers, 20-9," St. Louis Post-Dispatch, August 19, 1951: 2D. The paid attendance is given by retrosheet.org and baseball-reference.com as 1,871.
2 Harry Mitauer, "Browns Pet Tigers With Mallet, 20-9," St. Louis Globe-Democrat, August 19, 1951.
3 Associated Press, "Tribe Blanks Chisox, 7 to 0; Browns Blast Tigers, 20 to 9," State Journal (Lansing, Michigan): fourth section, 1.
4 Harry Mitauer, "Browns Pet Tigers."
5 Borowy avoided active military duty during the war, as he worked in defense industries during the winter months and was classified 2-B for the draft. After he was sold to the Cubs he was reclassified as 2-A ("contributing to the war effort, but not actually on the assembly line") but was not called to serve. Lyle Spatz, "Hank Borowy," Society for American Baseball Research Baseball Biography Project, sabr.org/bioproj/person/ea042adc.
6 Dick Peebles, "Browns' Saucier Hits the Top as 'Minor Leaguer of Year,'" The Sporting News, January 3, 1951: 2.
7 Ray Gillespie, "Negro Stars, Plus Jap Ace, Slated as New Brownies," The Sporting News, July 11, 1951: 16; Bob Burnes, "Sport Shirt Veeck Collars Browns' Fans," The Sporting News, July 18, 1951: 4.
8 Details of Saucier's military service are in Gary Bedingfield's "Baseball in Wartime" newsletter, Issue 41, January 2016, 14-15, baseballinwartime.com/BIWNewsletterVol8No41Jan2016.pdf.
9 Saucier looked back on that day in Ira Berkow, "The Man for Whom Gaedel Hit," New York Times, July 21, 1991, and Darren Rovell, "Short on Size, Long on History," ESPN.com, August 16, 2001, static.espn.go.com/mlb/s/2001/0816/1240553.html.
10 Tommy Devine, "Borowy at End of Tiger Trail," Detroit Free Press, August 19, 1951: Section C, 1.
11 Tommy Devine, "St. Louis Browns Tattered Tigers to a Crisp, 20-9," Detroit Free Press, August 19, 1951: Section C, 1.
12 The most complete account of the Browns' seventh inning is in Associated Press, "Tribe Blanks Chisox, 7 to 0; Browns Blast Tigers, 20 to 9," State Journal (Lansing, Michigan): fourth section, 1.
Additional Stats
St. Louis Browns 20
Detroit Tigers 9
---
Sportsman's Park
St. Louis, MO
Box Score + PBP:
Corrections? Additions?
If you can help us improve this game story, contact us.
Tags
https://sabr.org/sites/default/files/Screen%20Shot%202018-11-08%20at%202.43.46%20PM.png
600
800
admin
/wp-content/uploads/2020/02/sabr_logo.png
admin
2018-11-15 15:06:58
2020-04-17 10:23:45
August 18, 1951: St. Louis Browns set scoring record at home in 20-9 win over Tigers