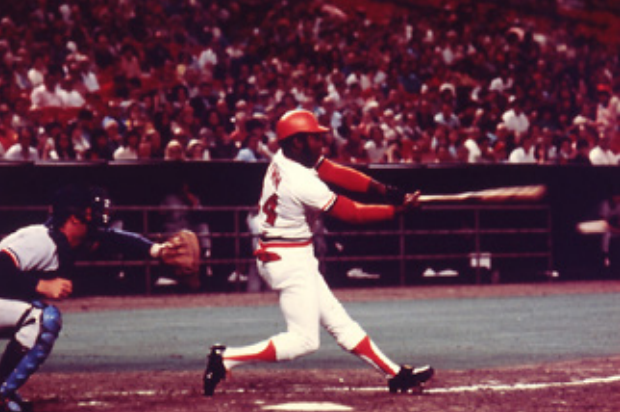 August 30, 1970: Jimmy Wynn's two homers lead Astros to win over Mets
---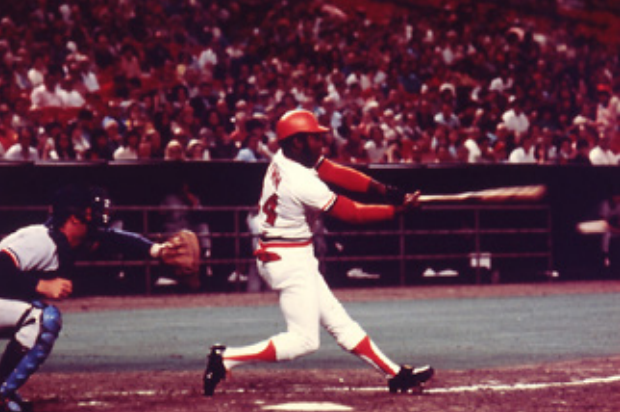 Sunday, August 30, 1970, dawned as a typical late-summer day in Houston, Texas: the temperature in the high 80s, humidity in the 70s, with a thunderstorm or two almost a certainty.1 Though the inside of the Astrodome was a cool, air-conditioned 72 degrees, the hometown Astros were hotter than the outside air.
The Astros had swept a three-game series against the Expos in Montreal on a recent road trip and then had taken their first two games against the New York Mets upon returning home. Standing in the way of consecutive victory number six was Mets manager Gil Hodges' choice to start, a hard-throwing right-hander who later became a legend in Astros history, Nolan Ryan.
The Mets, on the other hand, struggled right from Opening Day in defense of their 1969 World Series championship. Consistency was their worst enemy; a four-game winning streak in mid-May was followed almost immediately by a four-game losing streak while, conversely, an early-June four-game losing streak was backed up by a four-game winning streak.
A five-game winning streak in late June pushed the Mets past the Chicago Cubs to the top of the National League Eastern Division for the first time all season. The Cubs wouldn't back down, though; a seven-game winning streak by the Mets that began on July 3 saw them pick up only a game and a half in the standings.
The Mets' early-season pattern of streakiness once again caught up to them; they immediately lost five straight after the July winning streak ended. The negative stretch of play dropped the New Yorkers out of first place, 2½ games behind the Cubs.
Things were a bit different for the Astros. Despite the recent hot spell, they sat in fifth place in the Western Division at 59-70, 23½ games behind the first-place Cincinnati Reds, as the series with the Mets approached.
Astros manager Harry Walker chose right-hander Don Wilson to oppose Ryan in the series finale. A flamethrower himself, Wilson was now healthy after an early-season elbow injury.2 The 25-year-old Wilson was two years older than his mound opponent. While Ryan put together a legendary career that would culminate with his election to the Baseball Hall of Fame in 1999, Wilson died from accidental carbon-monoxide poisoning at the age of 29 after winning 104 games and losing 94 in nine seasons in the big leagues.
The Astros' winning streak was put in immediate jeopardy in the first inning when Mets cleanup batter Donn Clendenon powered a three-run homer to left field after Tommie Agee doubled and Wayne Garrett singled.
Houston got right back in the game in the bottom of the first when Jesus Alou walked and Jimmy Wynn drove a Ryan offering into the left-field seats, narrowing the Mets' lead to 3-2. After his three-hit shutout of the Cubs on August 4, Ryan had not pitched well the remainder of the month. Coming into the Houston start, he had lost his previous four starts while making it into the sixth inning just once and had also been charged with a blown save against Cincinnati in New York on August 22nd.
Wynn, nicknamed "The Toy Cannon" for the prodigious power coiled in his 5-foot-9, 170-pound frame, averaged 20 homers per season during his 11 seasons with the Astros despite playing home games in the vast Astrodome. The 1970 season proved to be tumultuous for Wynn. Hidden behind his well-known offensive production was the fact that he was also one of the top defensive center fielders in the game. However, on July 8, Wynn's role with the team changed when he was replaced in center field by 19-year-old minor-league prospect Cesar Cedeño. Wynn would finish the season strong, posting a career-high .282 average, but he was unhappy with being moved to left field to make room for the rookie. Signed from the Dominican Republic as a 17-year-old in 1967, Cedeño made his major-league debut on June 20 and finished fourth in the National League Rookie of the Year voting despite playing just 90 games.
The Mets came right back with a run in the top of the second, and led 4-2 as the Astros came up in the third inning. As was the case in the first, Wynn came to the plate with one out and one on, this time Joe Morgan via a single. Wynn again took Ryan deep, tying the score at 4-4.
Houston took the lead for good in the fourth inning. Five-time Gold Glove-winning (1970-74) third baseman Doug Rader drew a leadoff walk and went to second when New York's Ken Singleton dropped Cedeno's blooper to right field. Then Johnny Edwards punched a single to left through the drawn-in infield, scoring Rader with an unearned run.
Houston added two more runs in the fifth. Morgan walked and Wynn followed with his third hit of the game, a single to left. After John Mayberry grounded into a double play started by the pitcher, the Astros' All-Star shortstop, Denis Menke, homered for a 7-4 lead.
Wynn drove in his fifth run of the game in the sixth inning, drawing a bases-loaded walk off relief pitcher Rich Folkers, who entered the game after Ryan was lifted for a pinch-hitter in the top of the inning.
Menke concluded the Astros' scoring in the seventh with his second homer of the game, stretching the lead to 9-4. Wynn concluded his monster day with his fourth hit, a single off Ron Taylor in the eighth inning.
The Mets got a run in the ninth inning. Art Shamsky led off with a single off Jim Ray, who had come in the seventh inning when Wilson left because of a pulled groin muscle.3 After a passed ball, a strikeout, and walk to Wayne Garrett, Harry Walker replaced Ray with Fred Gladding. Cleon Jones greeted the Houston closer with a single to left, scoring Shamsky and bringing the tying run to the on-deck circle. But Gladding retired the next two hitters, striking out Clendenon looking and getting Singleton to ground out to Morgan at second base, making the final score 9-5 and giving the Astros their sixth straight victory.
For his career, Wynn hit .375 (9-for-24) against Ryan with four homers and a .917 slugging average. Over the legendary Ryan's illustrious career, only a dozen players hit four or more career homers off him and only one, Harold Baines, did so in fewer plate appearances (25) than did Wynn. Wynn was one of four hitters (besides Rick Cerone, Bruce Bochte, and Lonnie Smith) to hit.375 or better against Ryan with as many as 30 plate appearances.
After the game, Wynn told the reporters gathered around him, "This was the best day I've had all year. Mainly because I got fastballs and that's what I expected to see against Nolan Ryan." Then he spoke of his wish to be traded. "Nothing has changed for me," he said. "I still want to be traded. I just hope if they trade me it's to an American League team."
Wynn's desire to be traded seemed to stem from a belief that he was being disciplined for some reason. Referring to general manager Spec Richardson and manager Harry Walker, Wynn said, "All I've ever gotten from them is a bunch of static."4
Wynn's demand for a trade wouldn't be granted until after the 1973 season, when he was sent to the Los Angeles Dodgers. Returning to center field, Wynn finished fifth in the National League MVP race and led the Dodgers to the 1974 World Series, which they lost to the three-time champion Oakland A's.
This article appears in "Dome Sweet Dome: History and Highlights from 35 Years of the Houston Astrodome" (SABR, 2017), edited by Gregory H. Wolf. To read more articles from this book at the SABR Games Project, click here.
Photo caption
In 11 seasons in Houston, Jimmy Wynn lived up to his "Toy Cannon" nickname by amassing 1,291 hits, 228 doubles, 223 home runs, and 719 RBIs. He was an All-Star for the Astros in 1967. (Courtesy of Houston Astros Baseball Club).
Notes
1 Farmersalmanac.com, Houston weather, August 30, 1970.
2 Matthew Clifford, "Don Wilson," SABR BioProject, https://sabr.org/bioproj/person/1643c2b4.
3 Fred Hartman, "Astros Wynn over Mets, 9-5," Baytown (Texas) Sun, August 31, 1970.
4 Associated Press, "Astros Wynn over Mets, 9-5," Paris (Texas) News, August 31, 1970.
Additional Stats
Houston Astros 9
New York Mets 5
---
Astrodome
Houston, TX
Box Score + PBP:
Corrections? Additions?
If you can help us improve this game story, contact us.
Tags
https://sabr.org/sites/default/files/Screen%20Shot%202018-09-13%20at%2012.12.09%20PM.png
600
800
admin
/wp-content/uploads/2020/02/sabr_logo.png
admin
2018-09-13 12:09:48
2020-04-17 10:24:40
August 30, 1970: Jimmy Wynn's two homers lead Astros to win over Mets